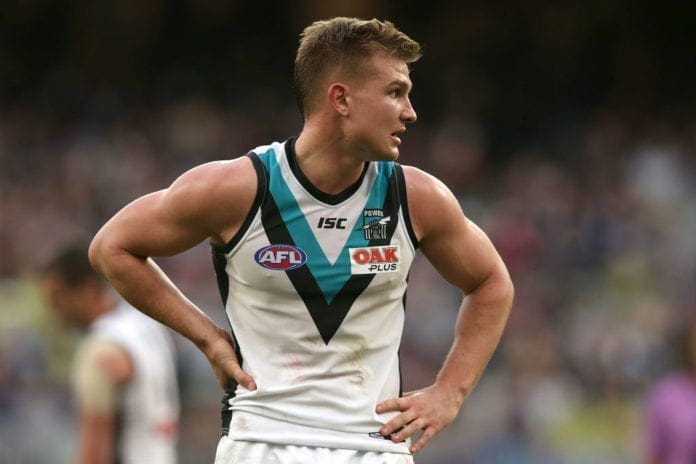 After dislocating his shoulder in the off-season, Port Adelaide co-captain Ollie Wines remains hopeful about the prospect of returning within the next couple of weeks.
"We'd probably like to be in the position where Ollie has another week but it's largely dependent on his progression," Assistant Coach Michael Voss told SEN SA Breakfast on Monday.
"If he's able to absorb the contact, like we expect to get into him this week, then he might be available."
Hamish Hartlett on the other hand, made his return in the SANFL this weekend after sustaining a season-ending knee injury last year. Despite impressing club officials and spectators, Port Adelaide have said they are in no rush to return the midfielder back into the line-up.
"We'd probably like to get another game under his belt to be truthful," Voss said.
"From what the guys were saying, we didn't get to watch the game, but he moved extremely well and played a really good game."
Port Adelaide look to secure another win in Round 2 against Carlton in their first home game of the season.