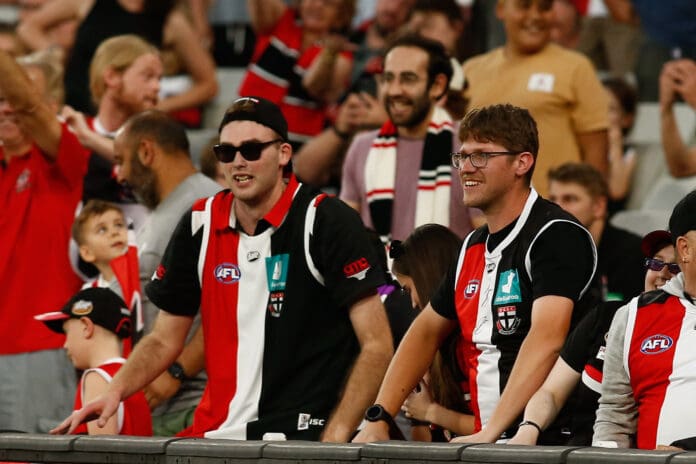 After a winning its opening two games against Fremantle and the Western Bulldogs with an under-strength forward line, St Kilda are gearing up to celebrate the club's 150th anniversary.
Their opponents Essendon are also undefeated under new coach Brad Scott, with the Saints hoping to generate their biggest home crowd since 1978 against Collingwood at Waverley, when 72,669 fans came through the gates.
As part of Saturday's celebration, St Kilda was allowed to put forward their preference on who they would want to face under the bright MCG lights.
Speaking on SEN with Gerard Whateley, club President Andrew Bassat said the club was looking for a Victorian opponent with a large supporter base, which initially was Collingwood.
"The efforts by the Essendon players to build themselves up have been a bit misguided, we actually asked for Collingwood," Bassat said.
"We wanted a big Victorian team because we want it to be a big night.
"We weren't looking at someone we could beat, we were looking for someone that would attract a big crowd and Essendon fits that build nicely."
It is the first time a match between the two clubs will be played at the MCG since 2006, with 20 of the last 21 encounters being under the Docklands roof.
The second vs third encounter will get underway at 7:25pm (AEDT) on Saturday night.