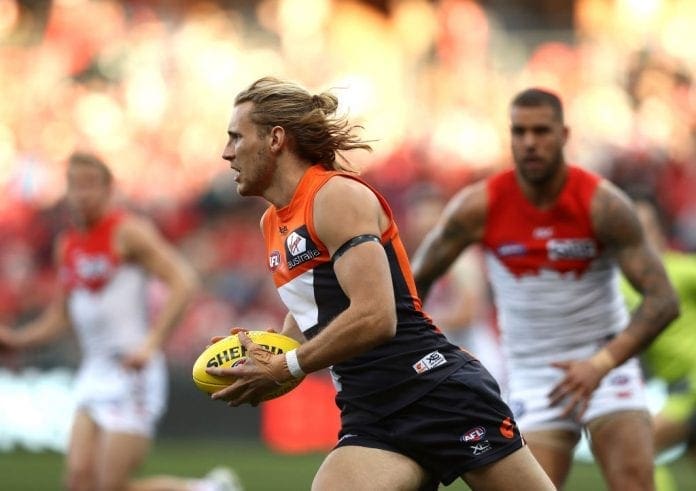 GWS star Nick Haynes believes the Giants are as well placed as ever to win the club's maiden premiership.
The Giants finished seventh on the ladder and will take on Sydney in Tasmania in a massive do-or-die final.
Speaking exclusively to Zero Hanger, Haynes said that unlike previous years, the Giants were primed and ready to go.
"The competition is so even this year and there's upsets every week," said Haynes.
"We've taken a lot of confidence out of the last three weeks. In previous finals series we haven't come into finals with momentum."
GWS missed finals last year after what seemed like a disaster of a season while in hubs. This year the Giants have been forced to hub for the majority of the second-half of the season but have seemingly thrived in the locked down environment.
Haynes said that the group had taken key learnings from last year's issues and put in practices to make sure the club handles hub life better this time around.
"I think we've learnt from last year" Haynes said.
"We probably didn't handle that as best we could. This year the energy of the group has been really positive and all the young boys who have come into the team are playing their role. We're having fun but we're working at the same time.
"We sat down and had a chat at the start of this hub and just said 'if anyone's struggling or going through anything, keep it honest and open'.
"We've got our psychologist with us who's been great. We've grown closer as a group so those conversations if someone is struggling or going through something, we can just go for a walk or go and grab a coffee."
The Giants will face the Swans for the third time in a final, with the Giants winning both previous meetings.
Haynes said the rivalry being featured in such big games was a great showcase for the players.
"It's good to have the battle of the bridge in the finals series," said Haynes
"Fremantle and West Coast don't get to play each other and Adelaide or Port Adelaide haven't played much in finals. This is our third game (against Sydney) and we've only been in the league for ten years so it definitely adds to the rivalry.
Haynes went on to say that while he will be there to chop out when needed, Sam Taylor will get the job on Lance Franklin as the Sydney forward closes in on the 1,000 goal milestone.
"Sam Taylor will probably get the job," Haynes stated.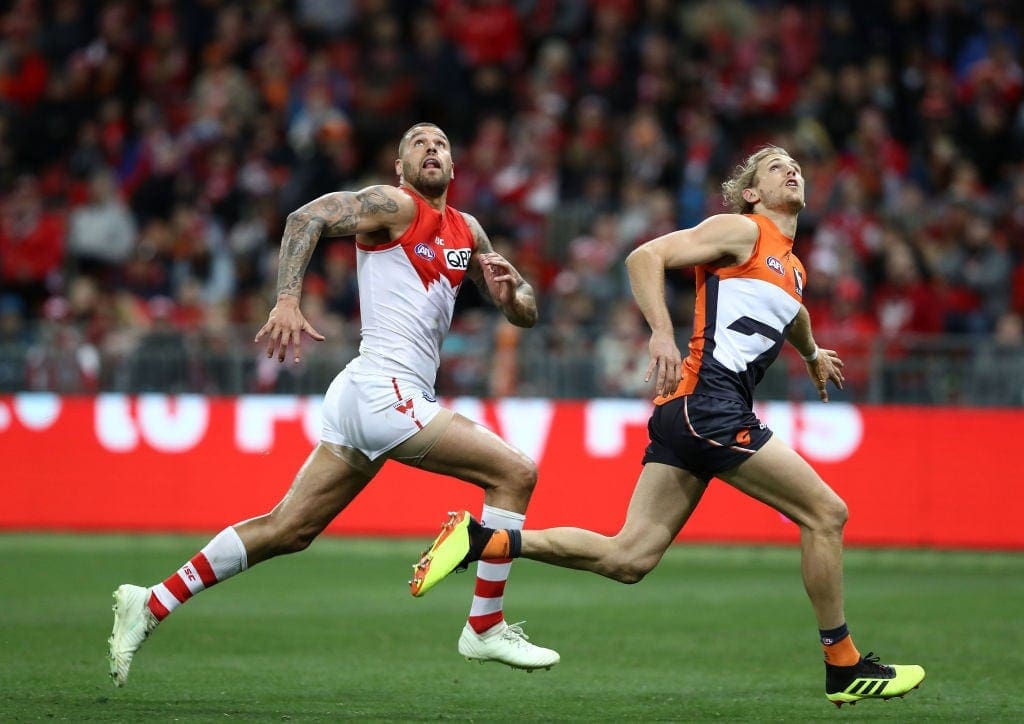 "He's had him twice and he's got a hold of Sam and Sam has got ahold of Buddy so it's going to be a great battle. We know what a great player he is and he's in great form as well."
Speaking on his own personal form, Haynes said that preparation was key and detailed some of the changes he has had to make in order to get himself right while in the hub.
"I just stick to my routine" Haynes said.
"I do a lot of pilates and meditation and breath work so making sure I don't lose that. Over the last ten weeks I've made sure what I do is no different to what I do at home.
"I'm missing my little float tanks and group pilates sessions but I've been able to adapt with the bath and pilates."
The Giants will clash with the Swans at the University of Tasmania Stadium on Saturday at 3:20 pm AEST.