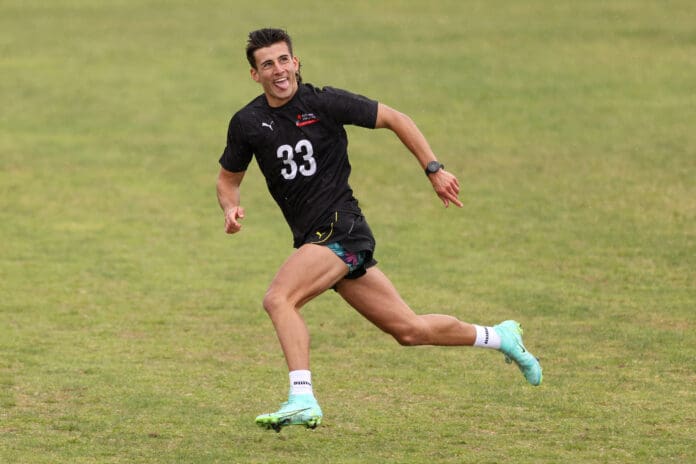 Collingwood father-son prospect Nick Daicos has revealed he has been left disappointed with the lack of interest from Greater Western Sydney ahead of this week's draft.
Despite already knowing his future lies with the Magpies, Daicos holds high hopes of landing as early as he can in Wednesday's draft order.
The Oakleigh Chargers star is seen as a top-four prospect in this year's draft class, joining South Australia's Jason Horne-Francis, Sandringham midfielder Finn Callaghan and fellow father-son nomination Sam Darcy atop the pecking order.
With North Melbourne set to take Horne-Francis with the opening selection of the draft, attention has turned to the Giants, who hold Pick 2 in the National Draft.
It is understood that the New South Wales side are tipped bid on Darcy before taking Callaghan following the Bulldogs' matched bid, leaving Daicos to likely land at fourth overall.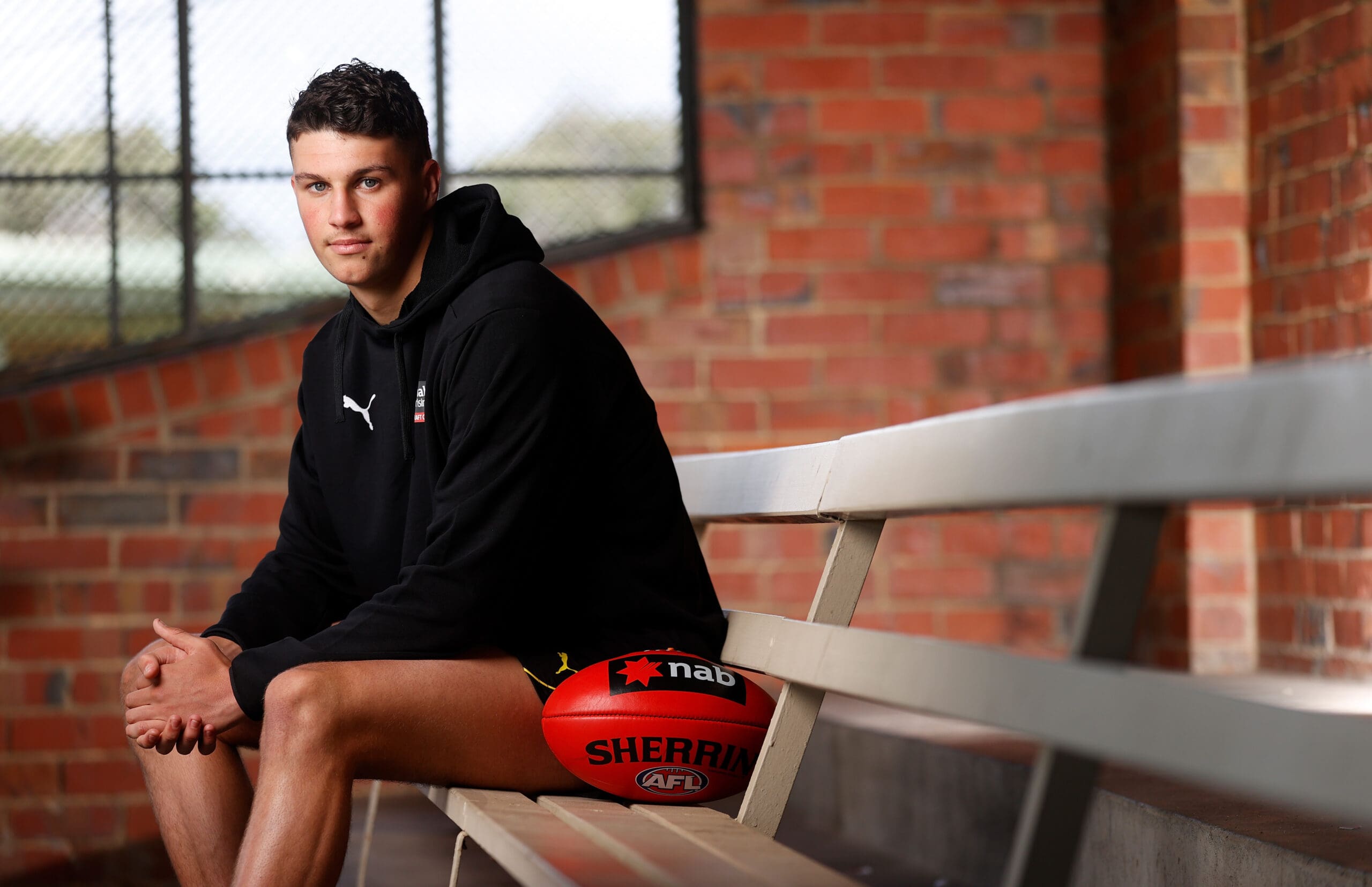 With the Giants not having held discussions with Daicos in the lead up to draft night, the highly-touted prospect expressed his disappointment in the lack of attention from one of the draft's early selectors.
"I haven't spoken to the Giants which has been a bit interesting and upsetting," Daicos told 3AW.
"A few people have raised a few eyebrows when I've told them I haven't spoken to them, my view is they are not going to bid on me which is understandable. I think they'll be going with another player.
"I've worked really hard to hopefully be recognised as a top pick so I would've loved to have been picked a little bit higher.
"We'll have to see what happens but now my attention turns to knowing I'll end up at Collingwood so I guess the lower I'm picked, the better it is for the club so that's where my head is at."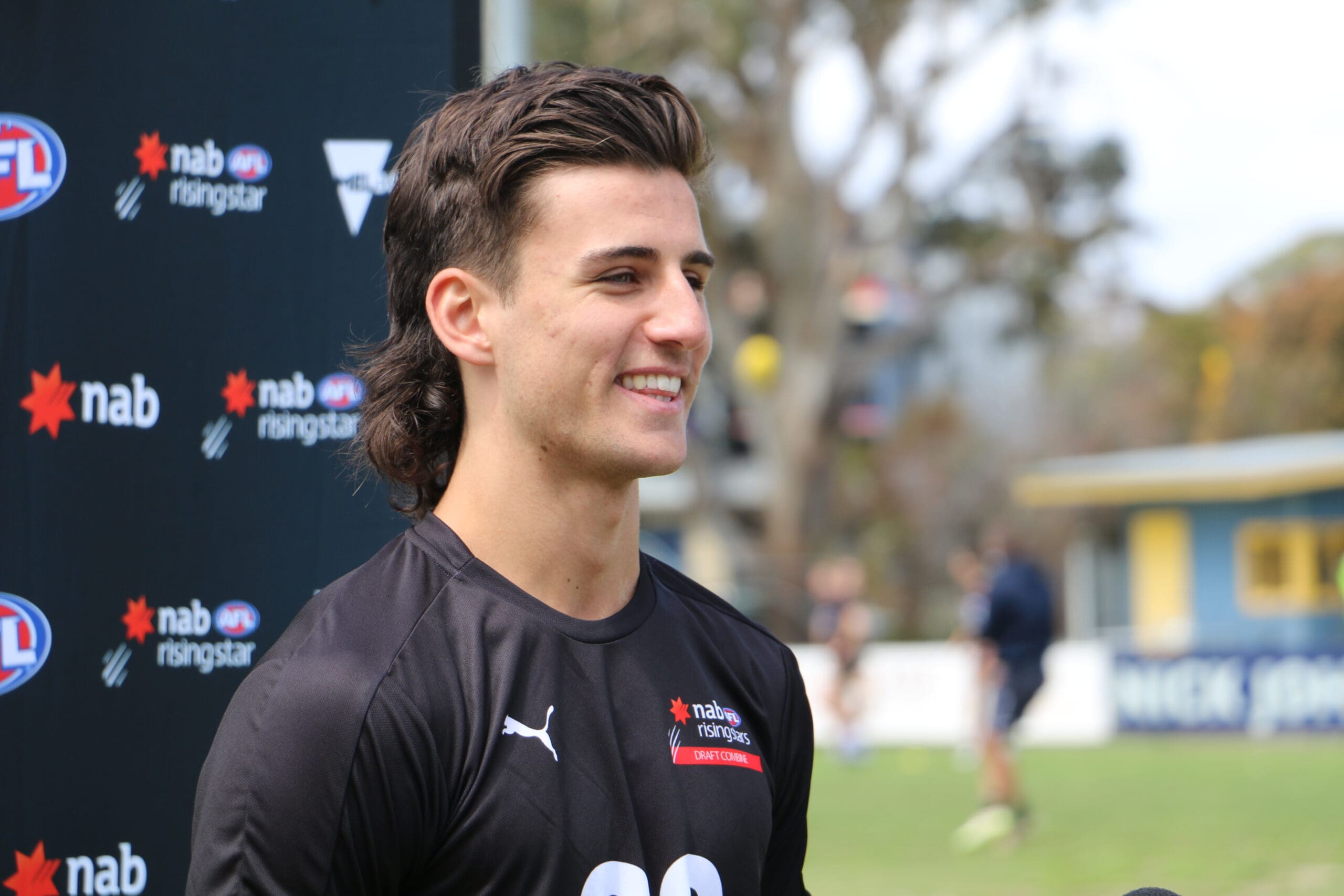 The Giants' potential decision not to bid on Daicos at Pick 2 will be a major relief for Collingwood's draft planning, with the Magpies to hand over 386 fewer draft points should Daicos' bid come one spot later in the queue at fourth overall from the Suns.
A later bid for Daicos would allow the Magpies to hold onto more of their draft hand and would strengthen their chances of trading back into the opening rounds of the draft if they look to do so.