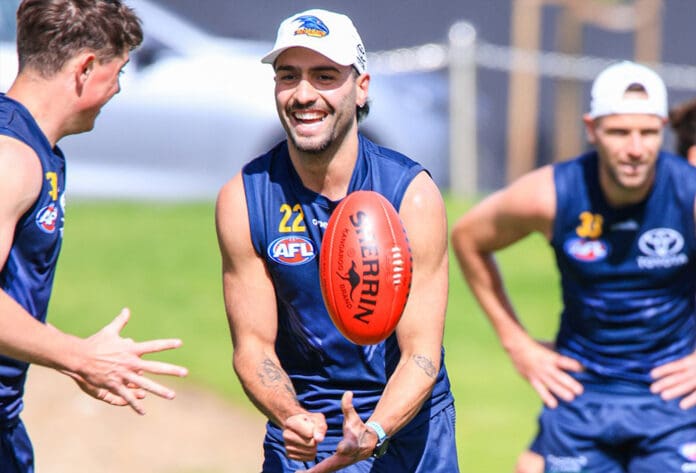 Crows fans are salivating at his match-winning abilities while Suns supporters are ruing the missed opportunity to keep the emerging small forward, but the question remains whether Izak Rankine can live up to the hype.
Flashback to 2018; Rankine was tearing apart the U18 National Championships at the same time that Tom Lynch had thrown in the towel on his eight years with the Suns.
Recruiting veteran Craig Cameron was spending a lot of time scouting the young South Australian side, ultimately selecting three of them in the first round of the draft. Rankine went with the very same pick the Suns received in free agency compensation for losing their co-captain, a fact not lost on the majority of Gold Coast's keenest members.
The 2019 pre-season was filled with anticipation for Suns fans as they welcomed three picks inside the first six names called out, including Jack Lukosius and Ben King.
In his first practice game against AFL opposition, Rankine chased the ball down to his own side's half-back flank, won it for his team, then tracked the ball for 150m to the right forward pocket, won it again and kicked a miracle goal. By quarter time, he was icing his hammy and never played with the senior side again that year.
With some setbacks and COVID disruptions, Rankine's AFL debut was delayed, having only played a portion of NEAFL footy at the end of the previous season, then having to win his place on the training track with the reserves competition being cancelled.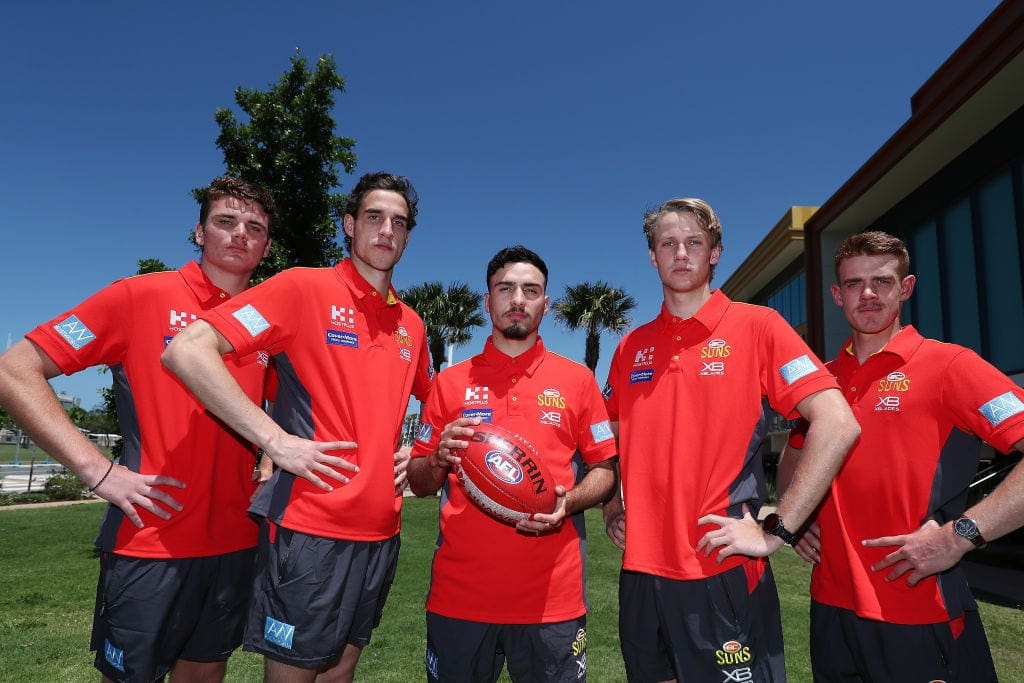 In fact, 2019 No.1 draft pick, Matt Rowell, had played five games for nine Brownlow votes before Rankine even debuted, an occasion that would come ironically as the small forward replaced the injured midfielder. He played every game for the remainder of the season, showing flashes of brilliance in a young side that struggled with the tempo of the COVID schedule going into the shortest off-season in history.
The momentum of his first season of playing senior footy carried into 2021, although the Suns' injury curse scuppered their season as every single ruckman fell to injury and chances for small forwards were few and far between. Rankine still managed some match-winning performances, with the club winning most of the time when he was up and about, but losing eight of nine games when he failed to score a goal.
Eventually, as the goals dried up down the stretch, he was dropped to the VFL, which became a banishment as he only played 8 minutes of his first reserves game before the Queensland borders came crashing down and he was stuck on the wrong side.

In 2022, Izak Rankine truly arrived, if somewhat hampered by injury and missing games on three separate stages of the season. He became somewhat of a barometer for the side, kicking 29.21 with 18 goal assists, lifting his disposals, clearances and marks inside 50, while covering more ground than ever. But the main knock on him continued to be his body language - having no filter and at times looking miserable in a Suns jersey.
The shift to Adelaide, seen as inevitable by some while being somewhat of a shock to the Suns, who have managed to re-sign a handful of star players more recently, came at a cost for the Crows, who parted with Pick 5 and a chunk of cash to entice their prodigal son. But just how good is this kid, anyway?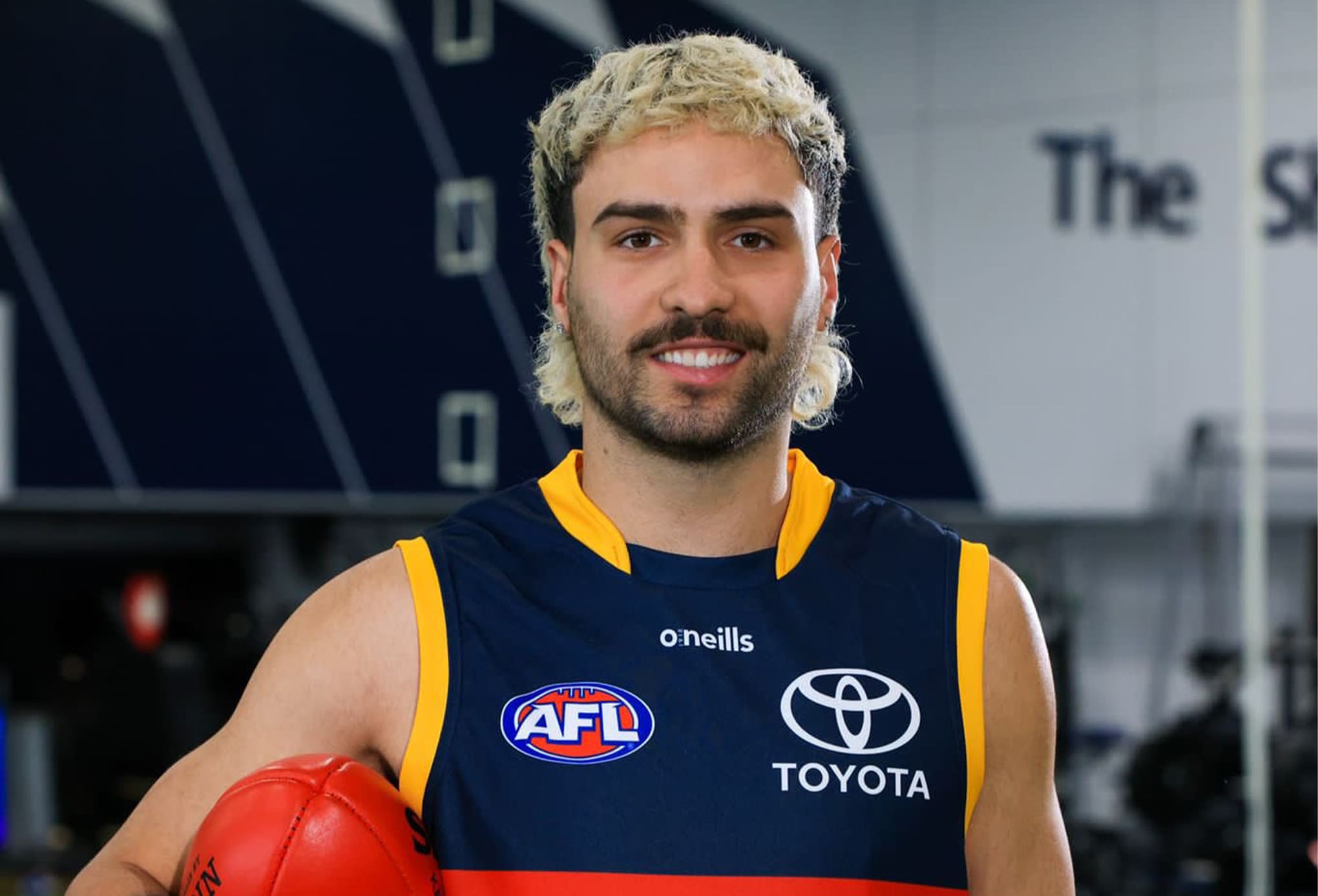 The ceiling for Rankine is at a similar level to former Adelaide and Carlton small forward Eddie Betts.
Ignoring age - with Betts having a two-year head start - the players tracked pretty closely in comparison in their first few seasons, with Rankine really going up a gear at age 21.
Things really started to click for Betts in his fifth year, which is 2023 for Rankine, but the catalyst for Eddie was that his goalscoring became more prolific the more success his team had.
Carlton made finals three years in a row, a period where he kicked 130 goals, then in Adelaide's three-year premiership window he kicked 193 goals. Less successful years led to lower goal hauls.
Rankine hasn't had a successful season teamwise, although the signs have been there that he can win games off his own boot. 
Rankine can be a 50-goal-per-year guy in a winning side. The Crows look very good on paper in the forward line if somewhat young and untried as a unit. Rankine gives them the option to go three tall, three small or a combination of tall, small and medium, plus he is a major threat at forward stoppages.
One thing Adelaide must do to protect Rankine is not let a defender get a hold of him like Brandon Starcevich was able to in Round 19, whether through a dedicated tag-breaker or putting pressure on the umpires after the 22-year-old gained plenty of attention throughout QClash 14.
Meanwhile, the Suns shifted their strategy to fly under the salary cap rather than continuing to watch it bulge, as young talent demanded more money with every re-signing.
Bailey Humphrey is a nice piece to add and the forward line is absolutely stacked even without Rankine. A silver lining may even be that the replacement forward is a better match for Stuart Dew's game plan of forward pressure and keeping the ball inside the forward half.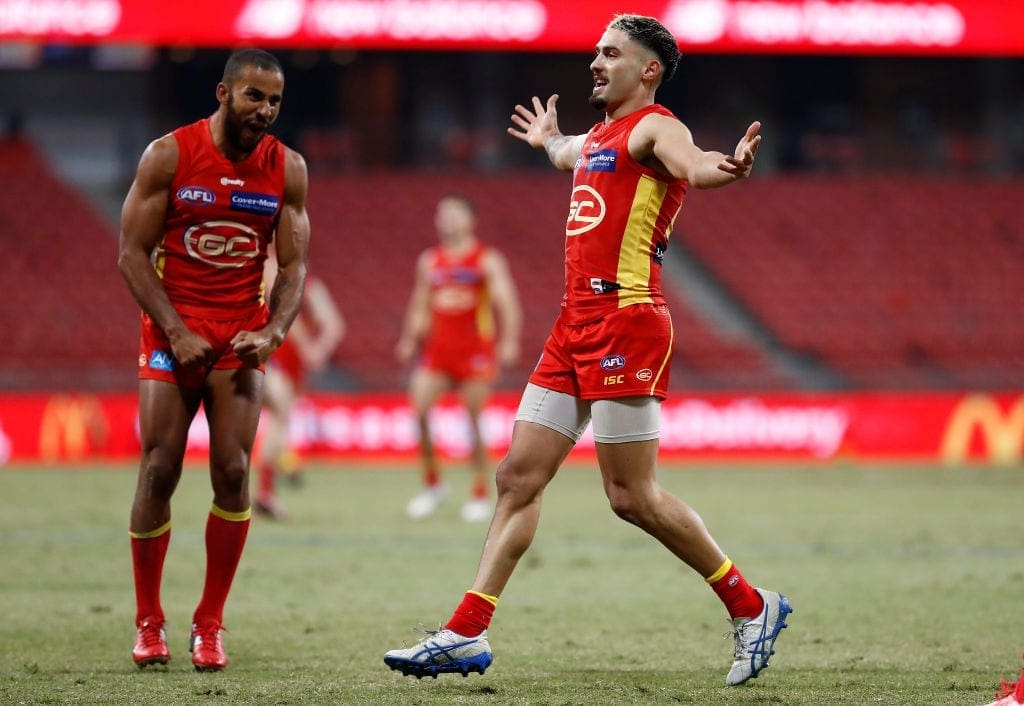 For all that, Rankine has the brilliance of Jason Akermanis and Cyril Rioli, his performance is yet to become elite. Adelaide has paid for the flashy moments and miracle goals, but they will also have to accept that he is injury prone and has a tendency to drift out of games.
A ceiling of Betts, but a floor that could see him become just another small forward freezing to death on the half-forward flank.
All in all, the future for Izak Rankine appears to be an exciting one. However, with the Suns appearing to be closer to finals success than the Crows, you have to wonder if this might end up being a win-win for a homesick kid that cost a high draft pick and salary cap space coming back to help out the Suns.
For now, it is advantage Adelaide, but such trades are always interesting for many years