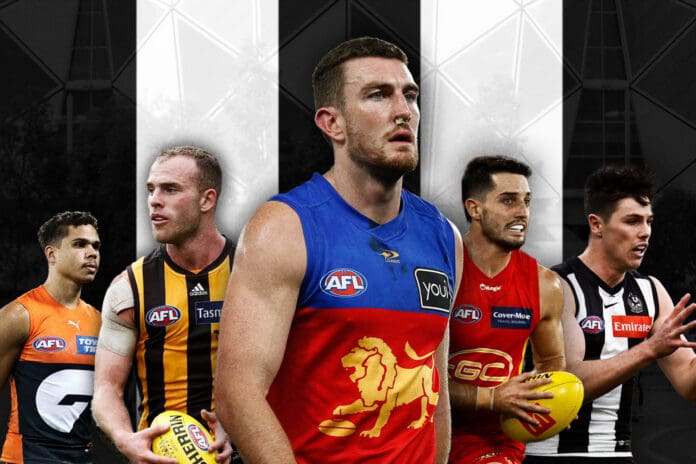 Collingwood are positioned to be arguably the busiest club of the off-season, with a wave of fresh faces touted to pull on the black and white for 2023, while key names in Brodie Grundy and Jordan De Goey may find the exit in the coming weeks.
It seems as though renowned football boss Graham Wright is looking to get aggressive through both trade and free agency in 2022 to ensure the club holds a chance to go one or two steps further next season.
Under rookie coach Craig McRae, the Magpies amassed a season like no other - sky-rocketing from second last to go one-point shy of a grand final berth with a squad initially seen likely to remain toward the foot of the ladder.
Their list is balanced with calm older heads and exciting neophytes that are making a name for themselves with less than 40 games to their name.
They stood as the seventh youngest side in 2022 at an average age of 24.1 years per player and will carry just five players into next year that have surpassed the 30-year barrier.
They came mightily close to claiming the premiership this season, many saw Collingwood as a club that has set themselves up for the years to come, while their off-season planning looks to be clear they're in a 'win now' window.
But while a number of names are seen set on venturing to Olympic Park, their list of targets comes with a number of questions.
Their top target is perhaps their most perplexing, with Brisbane free agent Dan McStay set to join Collingwood on a lucrative long-term deal.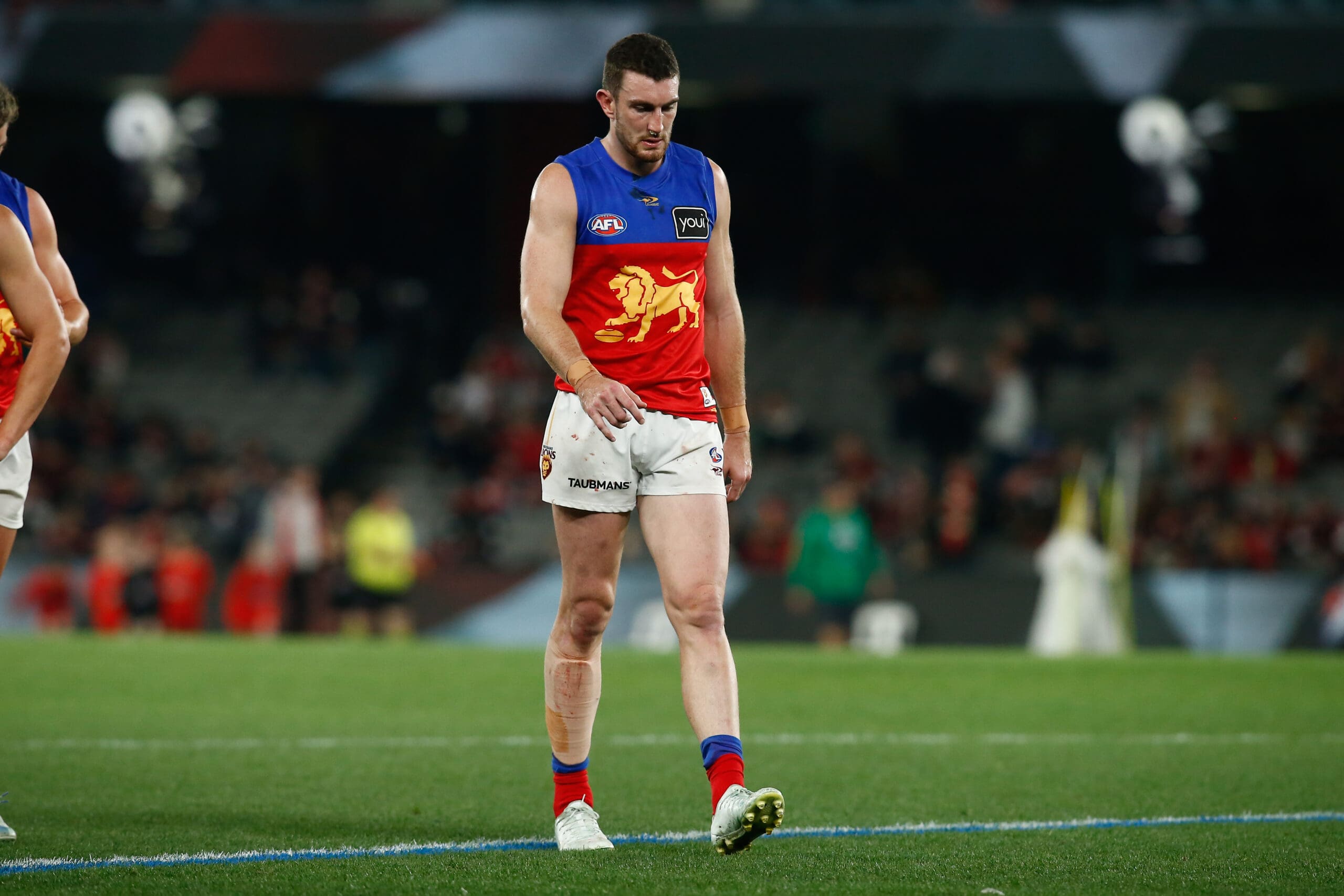 The reported move looks to tick a number of boxes, with none bigger than the club filling the key-forward void Collingwood have craved to patch over for so long.
McStay also comes for no loss through free agency, with the Magpies not required to part ways with personnel or draft capital for the Lions forward.
But what is costing Collingwood in this pursuit is sure to come at quite the price.
McStay is rumoured to land a $600,00-per-year contract set at a length of five years, a stunning fee when you cast your eyes over the Lion's output as a forward in his time with Brisbane.
In his past five seasons alone, McStay has failed to boot more than 30 goals in a season, amassing a total of 107 majors from 101 games.
Seen as a facilitating forward, it's hard to argue that McStay's numbers warrant such a lucrative sum of Collingwood's salary.
Sure if he was assisting as many goals as he was kicking then there might be some sway to offering McStay $3 million, but a combined tally of goals and goal assists still falls shy of 40 majors.
There is certainly a premium price for landing a key forward given the scarcity of securing a top-level spearhead, but the Pies can't fall into a trap of forking up a blue-chip fee for whoever is the best available.
There are two arguments to McStay's role however.
Firstly, he's mostly been positioned as the Lions' third target in attack, meaning McStay would often line up against an opponent's third-best key defensive option and should be more dominant than what we've seen. In saying that, McStay does have to compete with the likes of Joe Daniher and Eric Hipwood in the air, meaning he is often seen as a second or third option when entering forward 50.
But taking the latter stance into consideration, the trio of Lions were part of arguably the league's most lethal attack in 2022, with McStay managing a mean of 1.14 goals per game from Brisbane's average of 14.2 each weekend.
Then there are the further impacts of McStay's arrival at Collingwood...
By all accounts young forward Ollie Henry is now considering his future with the club, and could find himself at Geelong this off-season.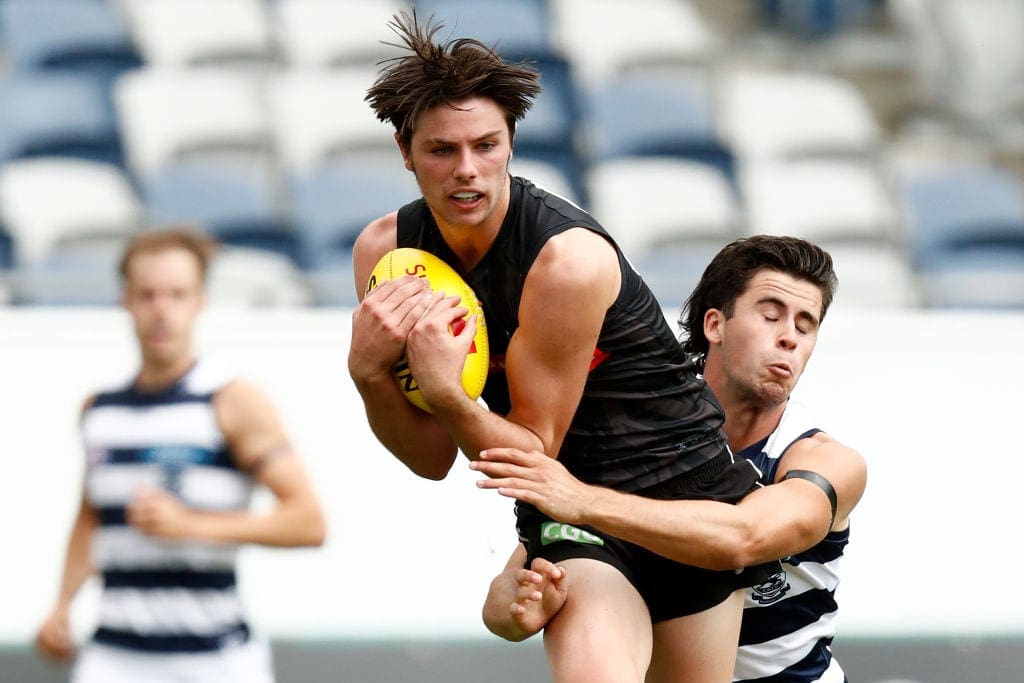 Henry's potential departure isn't solely a result of McStay's inclusion into McRae's side, but his position in the Magpies' pecking order is only pushed back further.
The emergence of Ash Johnson and position of Brody Mihocek already see Henry placed on the outer, with the duo now needing to make room for McStay in the attacking third.
But is the gain of McStay worth the loss of Henry?
The latter booted 21 goals from 15 games for Collingwood in 2022 alone, with the 20-year-old sitting fourth in the club's goalkicking tally and playing the least amount of games of the Magpies' top seven shooters.
His record this season, which was just his second in the top flight, certainly isn't one the Magpies should be as open to parting with while being in favour of handing such a stunning deal to McStay.
The entire situation around Collingwood's salary flexibility is a mystery to most.
They're set to part ways with Brodie Grundy while likely paying $300,000 each year for the final five years of his reported $1 million-per-season contract.
They're also in the market for Hawk Tom Mitchell, who - while potentially having a portion of his contract paid by Hawthorn - won't come cheap.
Other names on Collingwood's checklist are Sun Brayden Fiorini, Crow Billy Frampton and Giant Bobby Hill.
Hill will land his desired move to Victoria, which is sure to ease what has been an arduous year for the young forward, to say the least.
But even his move to Collingwood raises eyebrows from an on-field standpoint. Competition for spots is what's needed to push a side to the top, but aren't the Pies already home to enough fledgeling small forwards?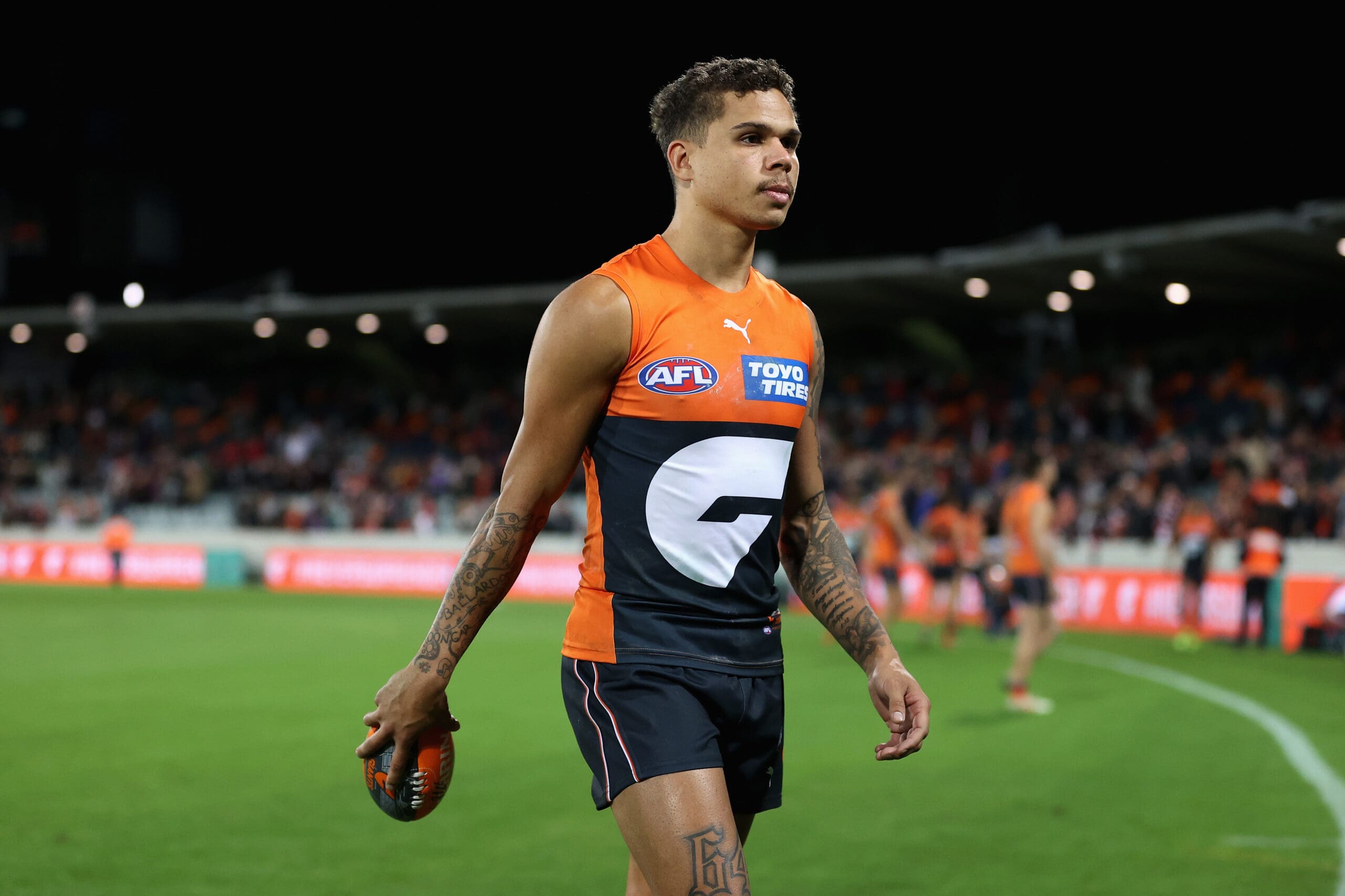 Jack Ginnivan and Beau McCreery enjoyed stellar seasons this year, while Jamie Elliott was at his brilliant best.
Frampton joins in what will likely be key-defensive role, but also firms as a depth option when considering the club's current tall backmen.
The Crows swingman brings with him just 24 games of experience in five years and is sure to be a player the Pies can hope to get plenty out of for a cheap price.
Fiorini may find minutes in McRae's midfield hard to come by, and again won't come cheaply given his reported salary of close to $600,000 for 2023.
That could be split across multiple seasons, but even then he may be alongside Tom Mitchell in joining an already brimming engine room that may not have space for both of them.
They're set for an aggressive off-season after a dream season, but do Collingwood need to be having such a strong focus on players from outside their own club?
It's hard to go against Graham Wright and his track record, but it must be said Collingwood's trade plans are sure to leave some puzzled.