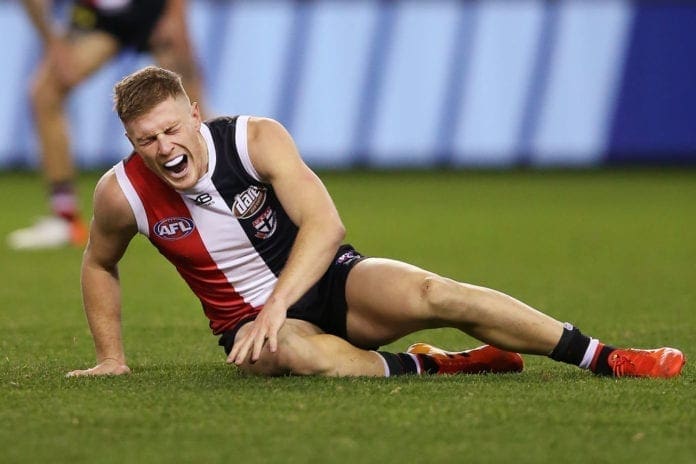 A gastro outbreak has forced St Kilda into two late changes for Saturday night's clash against Adelaide at Adelaide Oval.
Jack Newnes and Ben Paton have been withdrawn from the side, with emergencies Matt Parker and Dan McKenzie taking their place.
Interim coach Brett Ratten confirmed the changes to reporters on Friday morning.
"It seems a bit like the China game for us where we start to get blokes (getting sick), touch wood no more fall down," Ratten joked.
"The docs ruled them out and said, 'No, they're vomiting and got shivers and sweating and stuff like that', so we'll just leave them out and go with a fit crew."
High-profile recruit Dan Hannebery will miss a second straight match after being hit with an illness last week.
But Ratten wants to see the key midfielder finish off the season strongly.
"Dan would have been in the team but he didn't get to train and we have to look after him in that way to make sure he gets a good session in on the weekend and get through and hopefully prepare for next week," Ratten said.
"We want to get him to come back and play, that would be great because it'll be good for him to finish off the season and hopefully have a good game and (end) on a positive note."
Ratten also confirmed that Jack Steven was nearing a return to the senior side.
"He's getting close. Last week he played high game time and this week he'll try and play a full game," Ratten said.
"Whether he's right to go the following week or the week after but he's getting very close. He's getting very close to that AFL fitness and the GPS and the numbers tell us that.
"He's going pretty well."