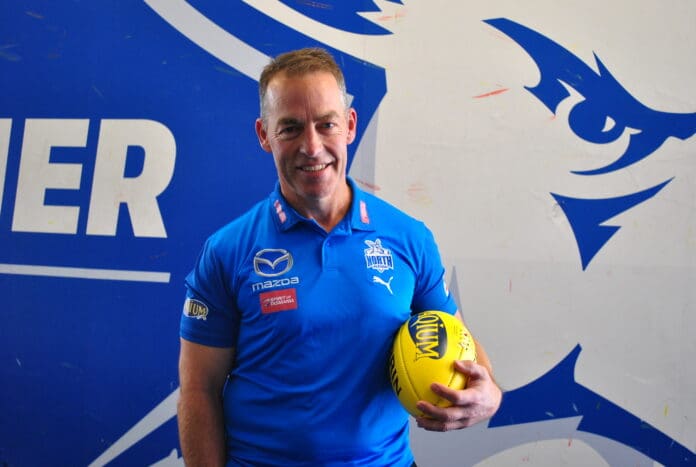 Alastair Clarkson's arrival at North Melbourne is tipped to sway key decisions from some of the club's off-contract players, while their coaching staff also enter a period of uncertainty.
The coaching great's arrival, scheduled for November 1, will be met with blooming confidence within the club following their wooden spoon finish this year.
Their on-field struggles, among other issues, have seen contract talks placed on hold, with none bigger than energetic forward Cam Zurhaar.
Essendon have been linked to the Western Australian, who has emerged as a key part in the Roos' future.
Veteran ruckman Todd Goldstein is another yet to know his future in the blue and white, while the likes of Curtis Taylor, Ben Cunnington, Aaron Hall and Bailey Scott are also among those unsigned for 2023.
Speaking after his side's season-ending defeat to the Suns on Saturday, interim coach Leigh Adams said Clarkson's arrival is sure to have a large influence on the decisions of several players, while the former Hawks coach could also attract senior targets to the club.
"I think guys like (Goldstein and Zurhaar), without speaking for them, would've been looking to see who the new coach was," Adams said.
"You can't get a better one, so it would be making me re-sign.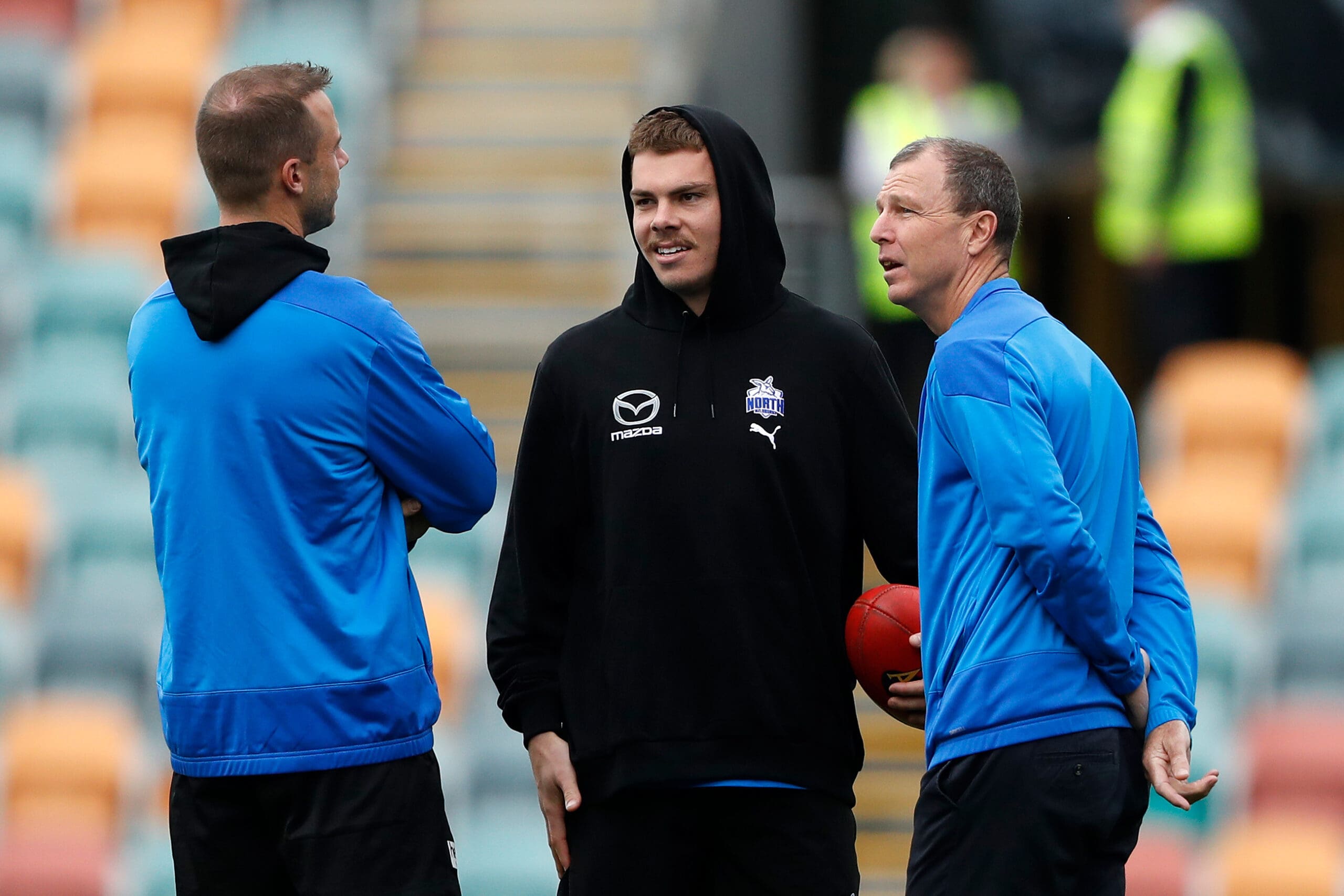 "I'm sure in the next couple of weeks once they sit down with Clarko and have those conversations it'll probably become a lot more apparent what they're going to do.
"Personally, I think it can only help with those signatures and hopefully a few guys from other clubs want to come as well because clearly we've got the best coach in the modern era.
"If we can get some more mature guys that have come from good clubs and see the standards that need to be brought, I think it would be fantastic for our group."
The playing group aren't the only ones facing an uncertain future ahead of Clarkson's arrival, with Adams and other coaching staff members bracing for a summer of change at Arden Street.
Keen to remain with the club, Adams is ope to working alongside Clarkson over the off-season and beyond as the Roos plan their structure for 2023.
"We'll exit our players Monday and Tuesday this week, and then from there it's basically up to 'Clarko' what he's thinking in terms of what he wants to do with his staff," Adams added.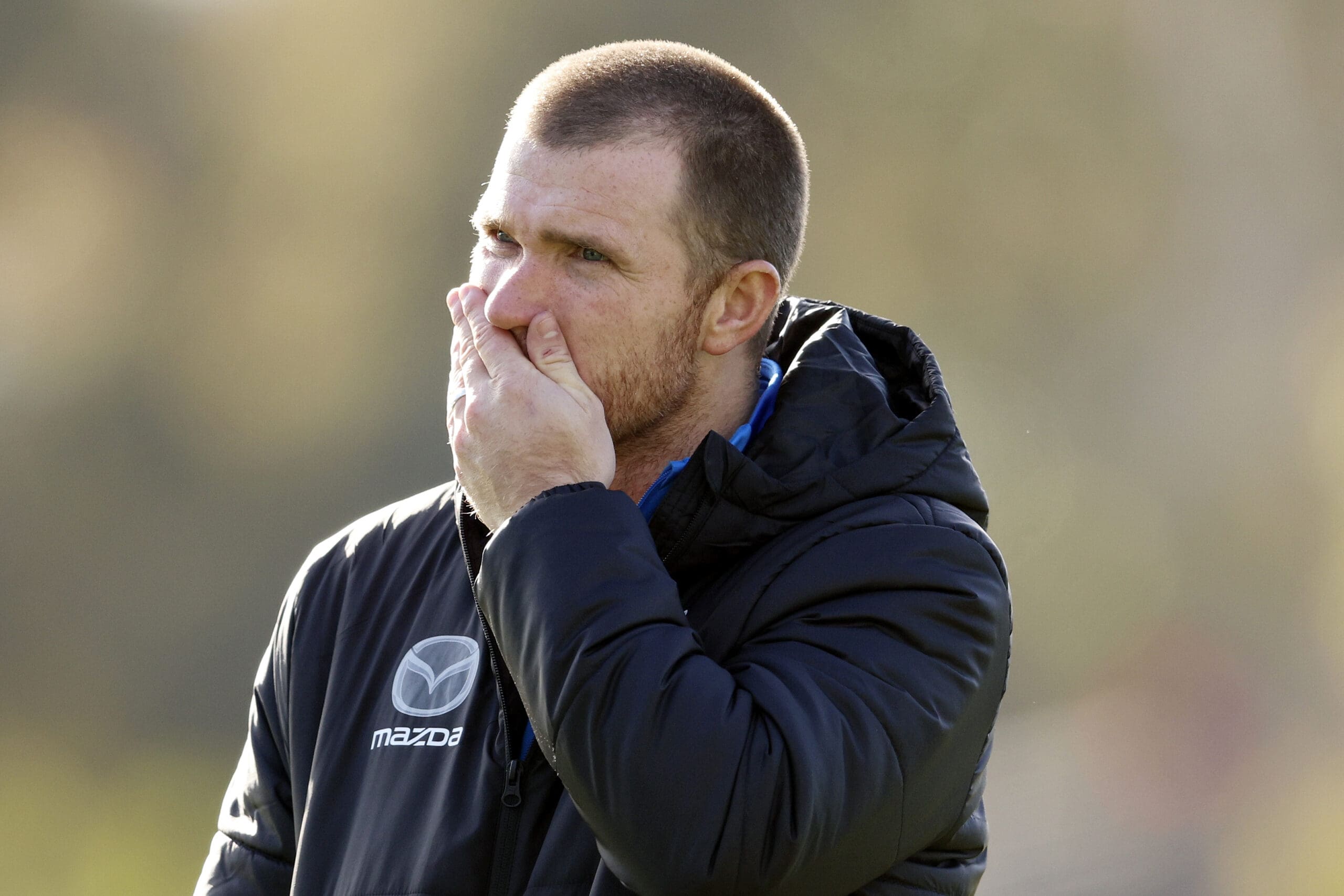 "If he wants input from me (on the list), I'm more than happy to, and we'll sit down and have a conversation about what my role looks like going forward. If he thinks it's with the footy club, I'd love it to be with the footy club."
Clarkson will bring 17 years of senior coaching experience with him to North Melbourne, having pieced together a decorated tenure at Hawthorn that included four premierships.