North Melbourne coach Alastair Clarkson has opened up on how he regained his appetite for football after a difficult opening month away from the club to focus on his physical and mental health.
Clarkson stood aside from his duties at Arden Street in May amid the ongoing investigations into the Hawthorn racism saga that has heavily impacted the former Hawks coach across the past 12 months.
The Kangaroos confirmed in recent weeks that Clarkson would make his coaching return this week, with the 55-year-old fronting the media for the first time on Friday since handing the reins over to assistant Brett Ratten for ten matches.
Clarkson said he lost the desire to watch North Melbourne matches after deciding to spend time away from the club, revealing the first four weeks of his absence were the most difficult.
By the time Clarkson had managed to begin studying his side from afar, the "appetite" to get involved began to grow as the likes of Luke Davies-Uniacke, Nick Larkey, Harry Sheezel, and George Wardlaw continued to blossom in the blue and white.
A light bulb moment would occur in Round 12 - Clarkson's third game away from the Roos - when Wardlaw pieced together a formidable performance against Essendon in just the third game of his career.
"For the first four weeks of stepping away from the game I lost my appetite to even watch footy, including the North games," Clarkson told reporters.
"But over the last eight weeks since (that appetite returned). It was funny, it was like a light bulb came on for me when George Wardlaw played against Essendon and it was just like: 'I want to be involved in this kid's career'.
"As I was hoping when I first stepped away that I hadn't lost the appetite for footy but for three or four weeks I was trying to work out whether I had, but it soon returned and maybe my appetite is as strong as it's ever been.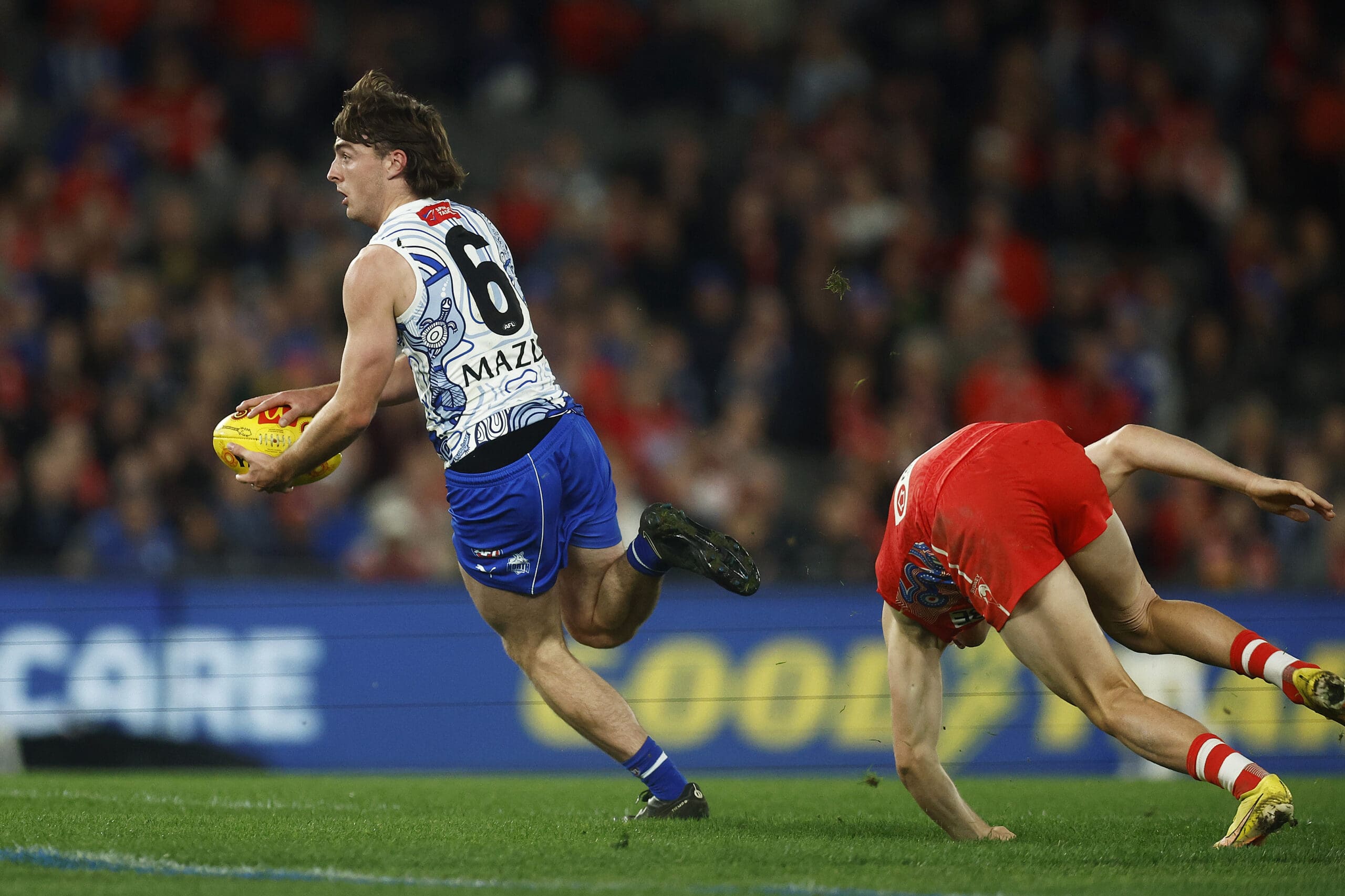 "Now that I feel like I'm within my own body and backed to what I I was previously."
Clarkson returns with North Melbourne still needing a win to snap their losing run, which has extended to 17 games to have the Shinboners only separated from the 18th-placed Eagles on percentage.
The Roos coach believes the club is on the right path, with the long road ahead a major factor in his decision to return to coaching with North Melbourne.
Questioned on whether he considered not making a return and call time on his coaching tenure during his time away from the club, Clarkson said he had choices to make but had looked to put the past in the past for the sake of the Roos' future.
"The last 12 months have been a really, really challenging time, but you weigh that up and you've got some choices and that's what the perspective I've had an opportunity to consider over the last 10 to 12 weeks is," he said.
"I can look in the rear-vision mirror and wallow in self-pity about some of the difficult times we've had to endure over the last 12 months or look at my whole life and my whole career in footy and look at the journey and still have the opportunity to stay involved in this game, albeit we're going through a tough patch as a club right now.
"I'm just still enormously excited about where this club can go in the next few years. We've got some hard work to go. We know the challenges that are ahead of us.
"But whether it's clubs that Todd and myself have been involved in before or whether we look right around the industry, we know all clubs have probably been in the same position as North Melbourne right now - bottom part of the ladder, not doing so well, not great continuity or stability. But then you get things right and we're on that path. We're not there by any stretch right now, but I'm excited about where we can go."
"We know we're still nowhere near good enough to compete with the really, really strong clubs in the competition, that will come with time. But we're seeing some progress being made.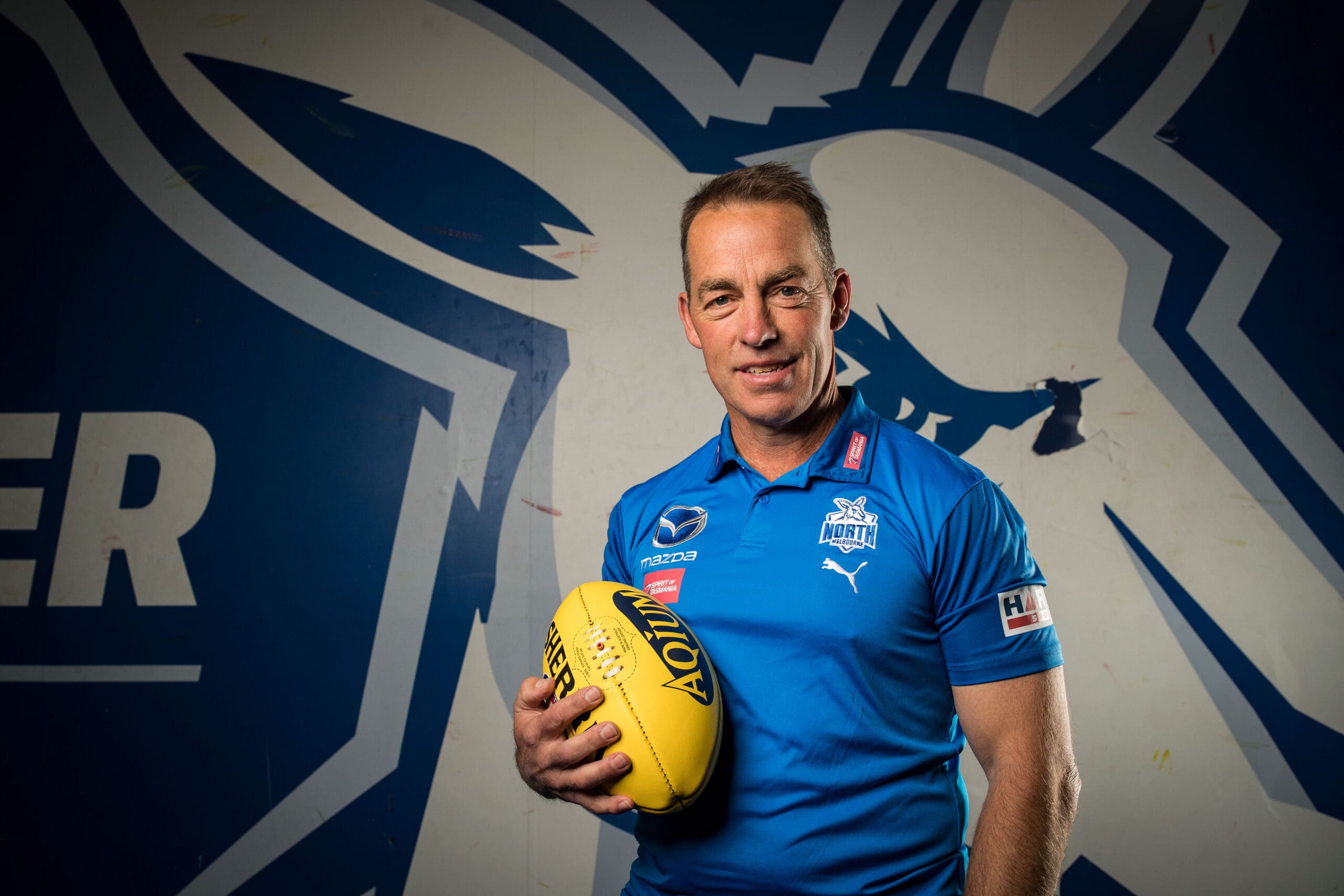 "This is a tough competition. In my view, it's the most brutal game in the world in terms of being able to sustain high-level performance. It is a chaotic, complex game and it's really tough to stay at the top and it's really tough when you're at the bottom to find a way to get to the top.
"But that's also part of the beauty of why Todd wanted to come back and get involved in AFL footy and why I accepted the role of senior coach here."
Clarkson's first game back in charge of North Melbourne will come on Sunday in Tasmania when the Kangaroos host Melbourne at Blundstone Arena at 1:10pm (AEST).
Melbourne WON BY 32 POINTS