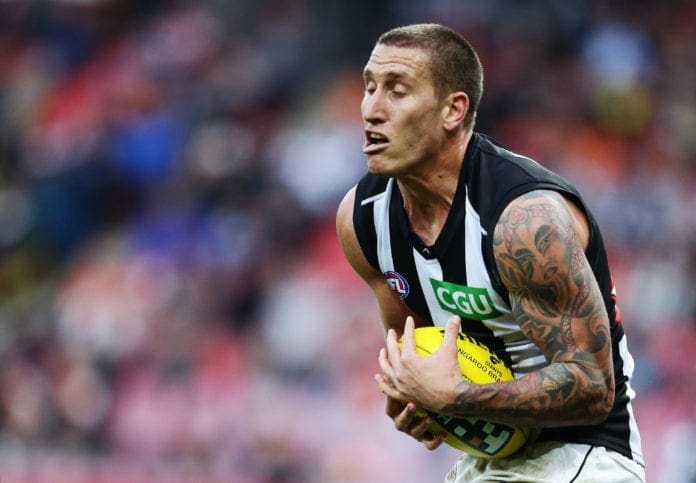 Former Sydney and Collingwood player Jesse White has detailed the 2012 trade period which almost saw him head to South Australia, revealing he had signed a contract with Adelaide.
White spoke to SEN, commenting on his almost move to the Crows before the deal fell through.
The key forward was signed, and then then it all changed over the weekend. It resulted in White without a club and the Crows without a draft pick and a fine of $300,000.
The situation stemmed from the Crows breaking the total player payments which revolved around Kurt Tippett, who was suspended for half of 2013.
"I literally signed. I actually got signed with Adelaide," White said.
"My partner packed up and told her boss that she was quitting and it happened on a Thursday or a Friday and back then over the weekend the trade period was off.
"We spent the weekend packing the house and looking at houses and the Monday we got the call saying 'better just hold off there's been a bit of a hold up'.
"I can't remember too technical what actually happened, but I think Kurt and the club got banned from trading.
"So my actual trade … my half got done, but the other half didn't quite get put through and it all got torn up.
"I was still contracted with Sydney for another year and I spoke to a few other clubs at the time and Sydney worked out they could keep me and get Kurt in the off-season, pretty smart.
"So I spent another year there and it was a really great year that last year at Sydney so if anything it helped me out."
White ended up leaving Sydney to go play for Collingwood up until 2017. The 34-year-old is now signed for North Adelaide to play in the SANFL in the 2023 season.