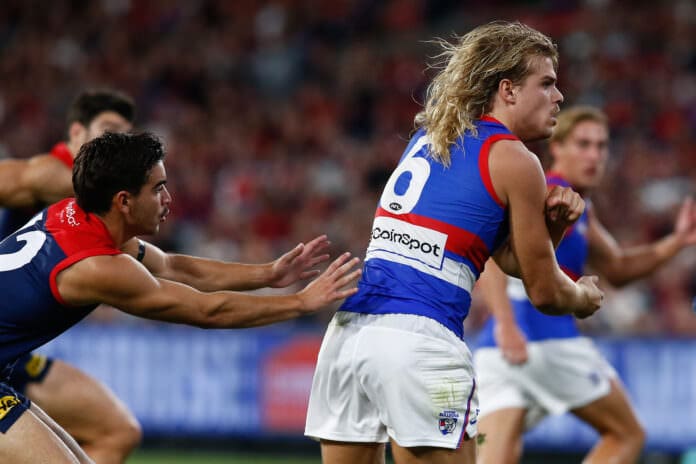 We're now ten rounds into the year, and there have been some serious surprise packets – and on the flipside, Melbourne's start to the season probably takes the cake as the least surprising thing, ever.
But every year, Champion Data has a few surprise packets of their own. Its an annual ritual. Fans of every club pick up their morning coffee, check their phones and begin mouthing obscenities toward the experts over at CD. 
This year had some particularly mouth-watering names for the media, who got to dive in and criticize players for no reason other than that… they had a pretty good 2021 season. 
What's the point of idly sitting by and thinking everyone is out to get your favourite player? Instead, why not generate some discussion and try to understand what it is these 'elite' players are doing right to garner that status?  
FULL LIST: 2022 Champion Data elite player ratings
SEE ALSO: How FIVE of Champion Data's surprising 'elite' defenders are faring so far this season
Well, that's what this article is for.
To recap, this is the criteria for an 'elite' player to be a surprising choice. They must have never:
- Been in the AA squad of 40
- Finished top 3 in their club's BnF
- Finished top 10 a Brownlow
- Won a premiership
- Won a Rising Star
With ten rounds of data behind us, let's dive in.
Midfielders 
Interestingly, although not particularly surprisingly, not a single midfielder rated elite by Champion Data fits the criteria. You can draw your own conclusions, but it does seem to hammer home the idea that AFL media awards are perhaps unfairly dominated by midfielders. 
The closest to meeting the criteria would be Tom Liberatore, the only one to never feature in an AA team. Libba has, however, reigned supreme as a best and fairest with the Bulldogs and of course, won a premiership in 2016.
Wingers
Bailey Smith
Smith's name may seem a little out of place on this list – his inclusion as an 'elite' player is, to be honest, not even remotely surprising. What's much more surprising is he's never featured in the top three of the Bulldogs' best and fairest count, coming in at 7th in 2021. He was nudged out by Sam Walsh for the 2019 Rising Star, and missed out on a premiership after coming up against Melbourne's powerhouse 2021 team. Really, the only reason he's eligible for this list is because 2022 is only his fourth year in the competition.
And what a year it's been.
The Bulldogs have stumbled out of the blocks to 2022, but Smith has played a major hand in their success to date. His numbers, already impressive, have sky-rocketed. Even basic stats flatter him – he leads the competition for average fantasy points and is third for disposals, with a massive 33 per game. This is an increase of nearly ten touches from last year (23.6 per game).
BAILEY SMITH
Midfielder

Bulldogs

2022 SEASON AVG

29.1
Disposals

3.8
Tackles

3.7
Clearances
When we take a closer look at some more advanced stats, the picture Bailey Smith is painting with his 2022 season is even more impressive. He's elite for rebound 50s, Inside 50s, effective disposals, score involvements and goal assists. 
A lot is often made about players that get a lot of touches and how effective they actually are. But his involvement in the game forward of centre shows just how damaging he is. He's become a pivotal outside player for a loaded Doggies midfield, and has demonstrated he can play effectively as an inside midfielder, gathering seven clearances just a few days ago against Gold Coast and eight against Melbourne's world-beating engine in Round 1. 
If Smith had to focus on one element of his game, it's efficiency. His contested possession rate is 'below average' for a midfielder and less than 30%. This means that the majority of his disposals are in decent space (of course, nothing beats the eye test for determining how open a kick or handball is). Smith operates with a kicking efficiency of just 55.1% (below average) and a disposal efficiency of 65.7% (below average).
These are by no means horrible, but it is an area of the game the young gun will continue to work on as he matures.
When you consider the rest of his work, it's a very minor criticism. If you were to tally who coaches around the league would want to build a team around, Smith would be one of the first selected. He simply oozes star power. 
Sam Menegola
Menegola is one of the AFL's greatest 'late-bloomer' success stories. He found himself on Hawthorn's rookie list in 2011, before moving to Fremantle between 2012–14. During this period, he never managed a debut, and after being delisted, it may have appeared all hope was lost.
Geelong handed Menegola a lifeline in 2015, and he never looked back, becoming a core component of Geelong's perennial top-four midfield.
Unfortunately, Menegola may be having the most difficult season out of anyone on Champion Data's elite list. He enjoyed a 2021 campaign that saw him ranked above average in important winger stats like one-percenters (1.7 avg), rebound 50s (2.2 avg), ground ball gets (6.6 avg) and intercept possessions (3.1 avg). Some of this may be symptomatic of the Cats moving him around the ground a bit, however his ability to impact the game no matter his role was no doubt a huge positive. He even contributed one spoil per game, which, along with some of his other stats, suggests Menegola's defensive attributes as a midfielder went a long way toward his elite status.
SAM MENEGOLA
Midfielder
Geelong

2021 SEASON AVG

23.2
Disposals

2.3
Tackles

2.6
Clearances
We can't compare his 2022 stats because he is yet to play a game. He has had a horror run with injuries, after taking a while to recover from off-season surgery on his knee. Initially, he wasn't projected to return to footy until May, but actually suited up for a VFL contest in early April. 
It just got worse for Menegola though, who endured an unfortunate concussion in his first game back. Geelong's injury list has him as a test with his knee issues, and it is unclear when he will return to senior footy. Injuries are an unfortunate part of the sport, and hopefully we will see Menegola back in action before too long.
Ruckmen
Tom Hickey
Hickey has been around the league a bit. His career started off at Gold Coast, where he was a formative member of their 2011 squad. He then moved to St Kilda, becoming their premier ruckman for the majority of his time there between 2013–18.  
Unfortunately, injury was never too far away from Hickey's career as he only managed 67 games in six seasons with the Saints. He missed out on a flag with West Coast, moving there for a couple of years, before finally landing at Sydney where he enjoyed a career-best year in 2021.
Hickey was one of the competition's best ruckmen throughout 2021, averaging an elite five clearances, nine kicks and three inside 50s. He was also a defensively solid player, coming in with 3.2 spoils a game as well as 12.5 pressure acts. Many of these aren't exactly stats ruckmen typically excel in, which demonstrates the unique abilities of Hickey. 
Interestingly, Hickey's hit-out win percentage is quite low, and has been for the majority of his career. He went at 36.2% throughout 2021 – for context, Max Gawn's is 58.2% and Sean Darcy's 54%. However, his hitout to advantage percentage rivals those two, so when Hickey does win the ruck contest, he is typically effective. 
TOM HICKEY
Ruck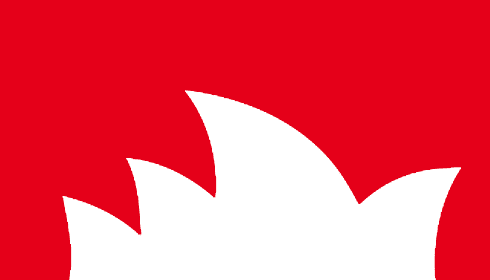 Sydney

2022 SEASON AVG

21.8
Hitouts

3.1
Marks

14.7
Disposals
So far, his 2022 season hasn't quite reached the same heights. He's only managed five games after suffering a medial ligament injury, and this has likely impacted his form in the games since he returned. He has experienced a drop-off in a lot of key stats that made him so valuable in 2021. He is down on clearances, goals, goal assists, score involvements, kicks, rebound 50s, intercept possessions and hitouts to advantage from last year. 
It is worth noting that his ruck contests are down quite substantially – nearly 20 less than last year. This has likely hampered his statistics, as Sydney look to rely on him less due to injury and the arrival of Peter Ladhams.