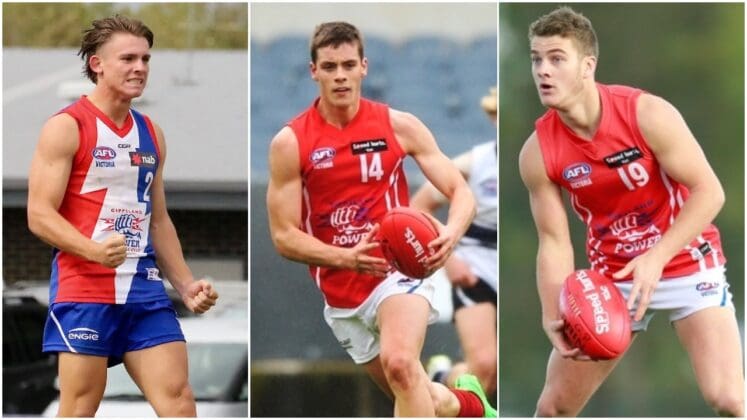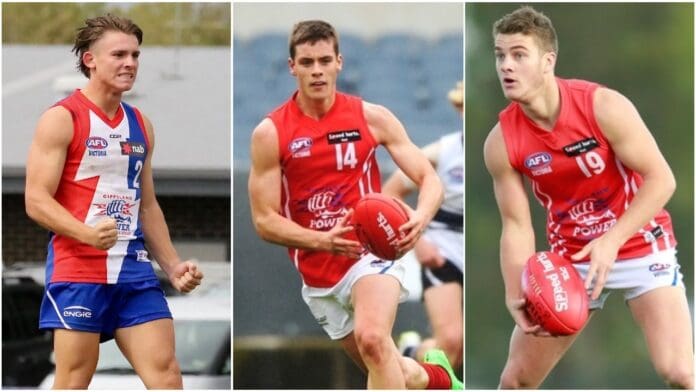 Gippsland have produced quality AFL players at an increasing rate. Prior to the year 2000, the strike rate was quite low, but since then, it has improved remarkably.
Covering a large part of Eastern Victoria, they have produced some of the great fabric players of the past two decades. The sort of players who become emblematic of a club.
But on top of that, they produce quality. All-Australians are everywhere, with plenty of premiership players to boot. There's even a Norm Smith medallist sprinkled in for good measure.
Related: All-time Dandenong Stingrays
Most years they produce three AFL players on average. However, 2015 was a vintage year that produced five high quality AFL stars. In one year, Josh Dunkley, Harry and Ben McKay, Tom Papley and Anthony McDonald-Tipungwuti all came from the Power.
As we look at the best to ever get drafted from the region, what stands out most is balance. This region has produced quality all over the ground, ruckmen aside.
Defenders
What's immediately clear about the defenders is how well the Saints have done in this area. Brendon Goddard and Sean Dempster were key members of the Saints' 2009 and 2010 Grand Final sides.
Goddard has the most glittering CV. He finished his career a multiple All-Australian and Best & Fairest winner. He was also arguably robbed of a Norm Smith in the famous drawn Grand Final.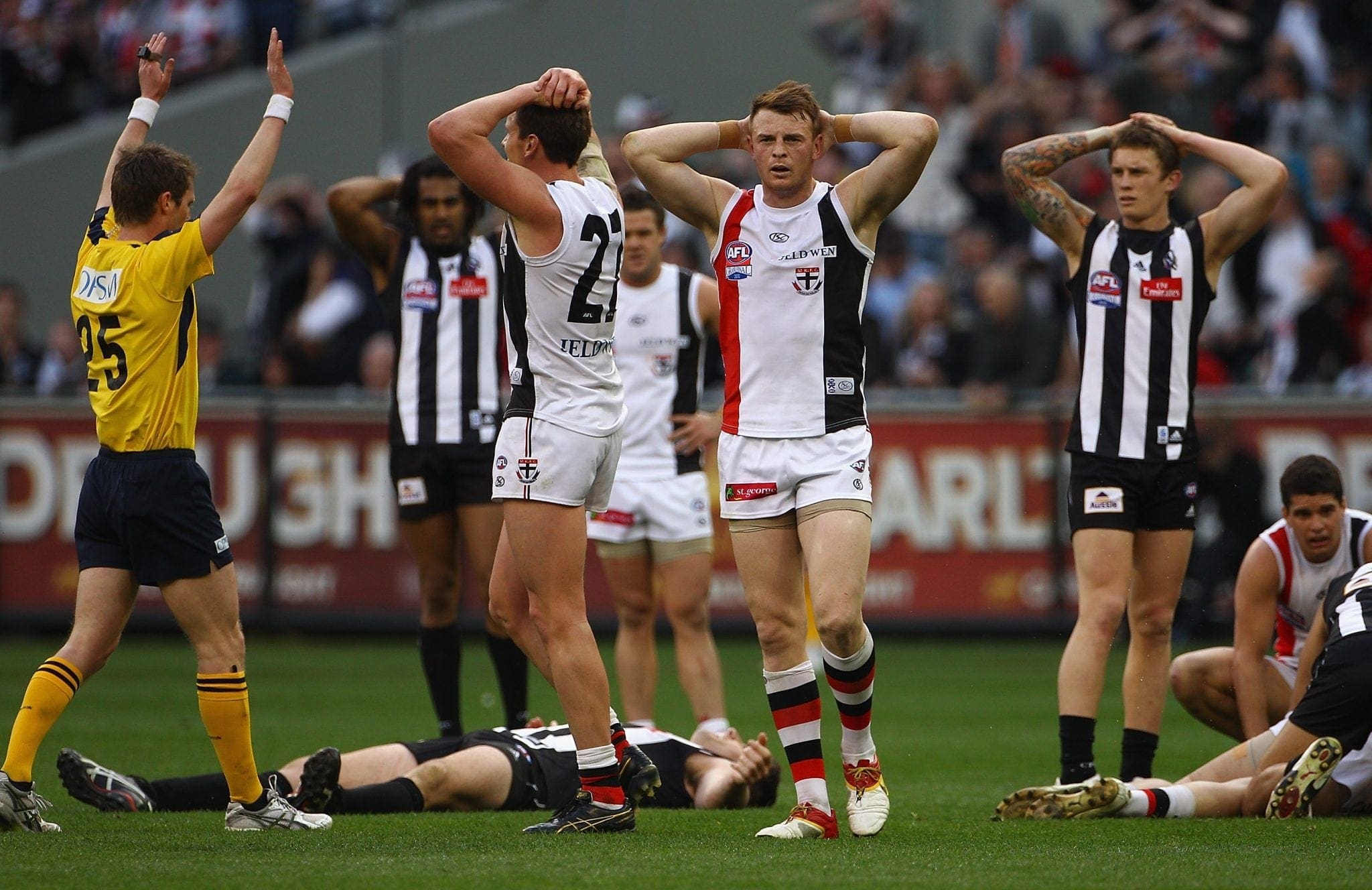 Likewise, Dempster won All-Australian selection in 2012 and was perhaps the Saints most underrated defender for years. As an intercept key defender, Dempster was up there with the best in his era. More than that, Dempster was a frabric player, the type who would improve the culture at a club.
Related: All-time Sandringham Dragons
In a similar vein to Dempster stands Tyson Goldsack and Sam Docherty. Both quality players and individuals by all reports. As a member of the Pies' 2010 premiership side, Goldsack proved a reliable lock-down defender.
As for Docherty, he's currently the Carlton co-captain and won an All-Australian blazer in 2017. Sadly two ACL injuries and a bout of cancer have stalled his career. Such is his character though, he has fought through it all.
Former Bulldogs club great Bob Murphy adds plenty of poise and professionalism into the backline, bringing with him over 300 games and two All-Australian nods.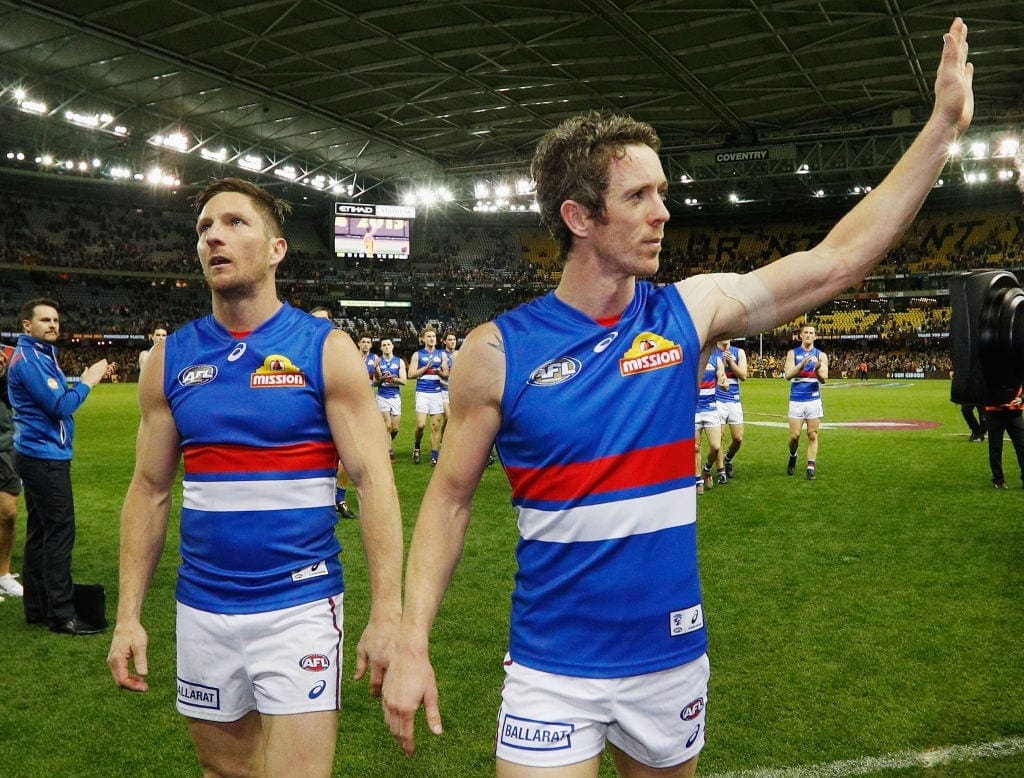 This leaves Ben McKay as the least heralded of the backline. While he hasn't played a lot of footy, there's no doubting his ability after a breakout 2021 campaign. He also hasn't got much competition for the fullback spot if we're being brutally honest.
Midfielders
The midfield has it all. From producing club captains to cult heroes, there's something for everyone. For example, if you're looking for a more straight down the line type, the Power have you covered.
In Scott Pendlebury and Dyson Heppell, the region has produced iconic club captains. Both are All-Australian and Best & Fairest winners. In Pendlebury's case, he's a Norm Smith Medal winner, five time Copeland Trophy winner and a future hall of famer. Truly one of the greats.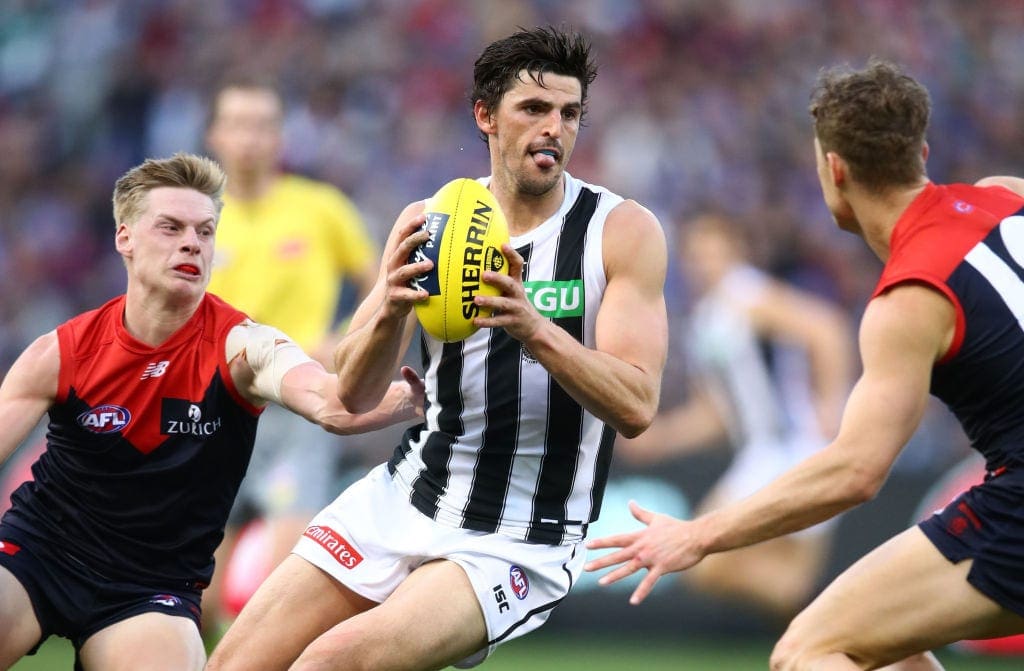 Conversely, if you like them a little more on the loose side, Gippsland is happy to accommodate. There aren't many better on the chat than Daisy Thomas and Xavier Ellis. Both are born entertainers.
Related: All-time Northern Knights
At times, this almost overshadows the fact that they began their careers by entertaining on the field. In the grand finals they played in, both featured heavily in Norm Smith voting. In
Similarly, anyone who has recently seen Nathan Vardy's social media work featuring his QR code tattoo will agree he fits this category. He's a premiership player and seemingly the only AFL ruckman of note the Power have produced.
Finally, lighting the way for the next generation, is young Fremantle star Caleb Serong. Despite being so early in his career, Serong has shown that he belongs in this side. The 2020 Rising Star winner has a very bright future ahead.
Forwards
When it came to the forwards, they picked themselves.
As perhaps the fabric man, Jarryd Roughead had one of the all-time great careers. His glittering playing days produced four premierships, a Coleman Medal and dual All-Australian selection.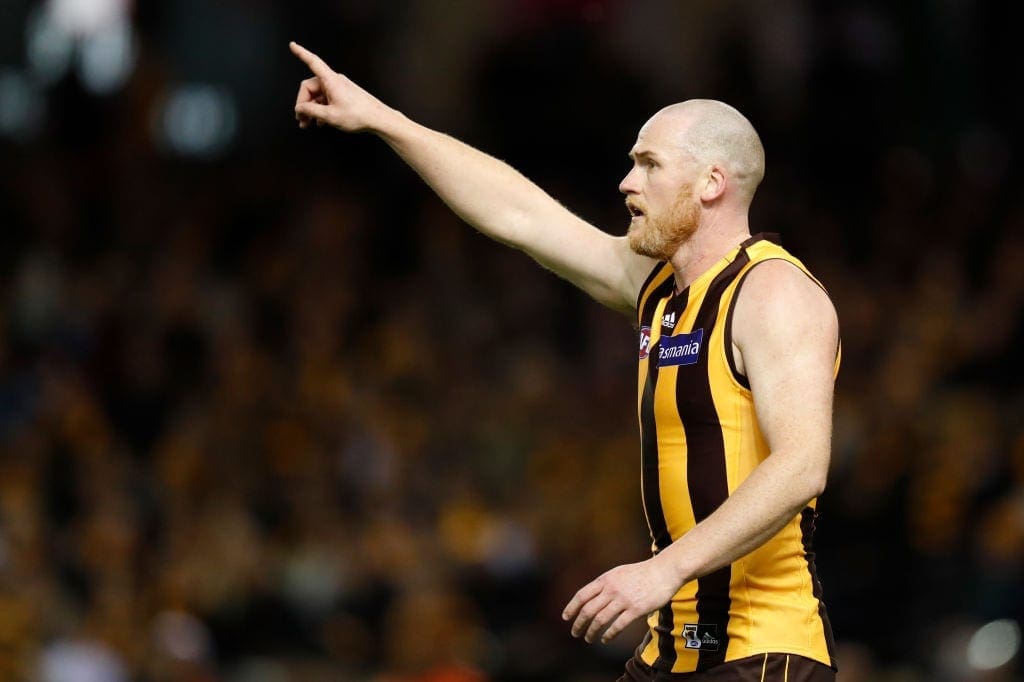 However, his accolades aside, 'Rough' has gone down as one of the most loved figures the game has seen. Like Docherty, he also fought back from a cancer scare, with the AFL world rallying behind him.
In a similar vein to the no-frills Roughead is Tim Membrey. The low-key Saint has become one of the competition's most potent forwards. With an astonishing vertical leap, Membrey has been a bargain for the Saints and a reliable source of goals.
Likewise Anthony McDonald-Tipungwuti. As a supplement player following the supplements saga, 'Tippa' became a cult hero. Since then, he has become so much more. One of the best pressure forwards in the game, he alone is worth the price of admission.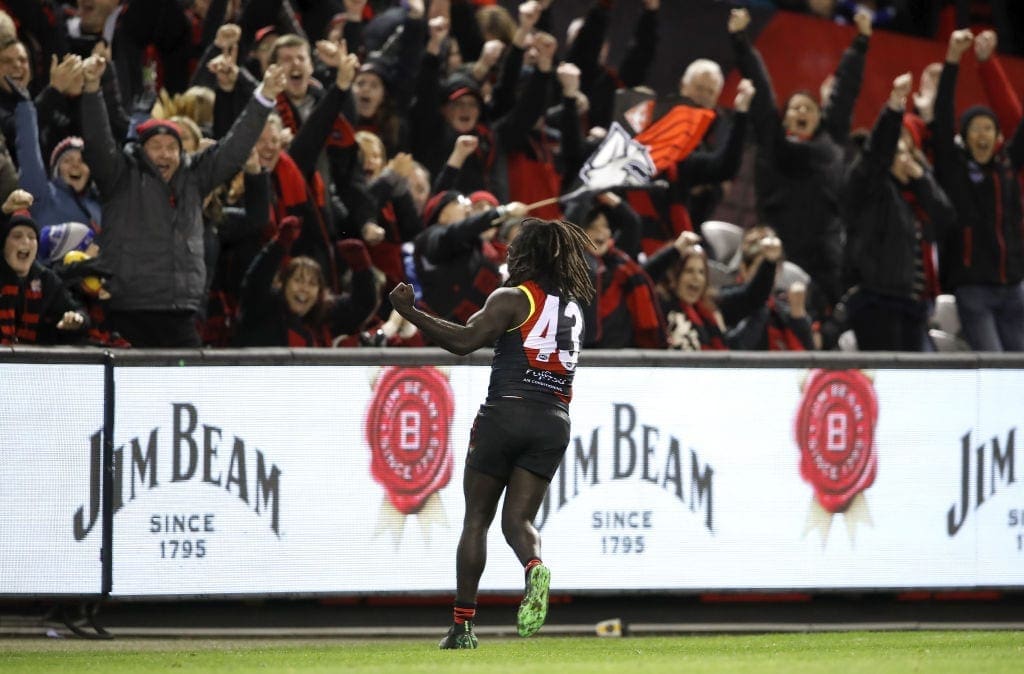 As is Tom Papley. Plucked from obscurity, the exciting small forward is as happy kicking goals as he is antagonising the opposition. Winning an All-Australian nod in 2021, it appears as though Papley is just getting started.
This can also be said of Harry McKay. This season he appeared to finally reach his potential, winning both the Coleman Medal and an All-Australian selection. No doubt he will be looking to have a massive 2022 to cement his status.
Related: All-time Murray Bushrangers 22
As will Josh Dunkley. A player of unquestionable ability, Dunkley's past couple of seasons have been frustrating. Most of all, for the player himself. Having been moved all over the ground (including the ruck), Dunkley will look to use 2022 to solidfy his position at the Bulldogs.
The 'best of the Gippsland Power' side: 
FB: Sam Docherty, Ben McKay, Tyson Goldsack
HB: Brendon Goddard, Sean Dempster, Bob Murphy
C: Daisy Thomas, Dyson Heppell, Xavier Ellis
HF: Josh Dunkley, Jarryd Roughead, Tim Membrey
FF: Tom Papley, Harry McKay, Anthony McDonald-Tipungwuti
Foll: Nathan Vardy, Scott Pendlebury, Caleb Serong
Bench: Greg Tivendale, Leigh Brown, David Wojcinski, Jason Gram (Sub)