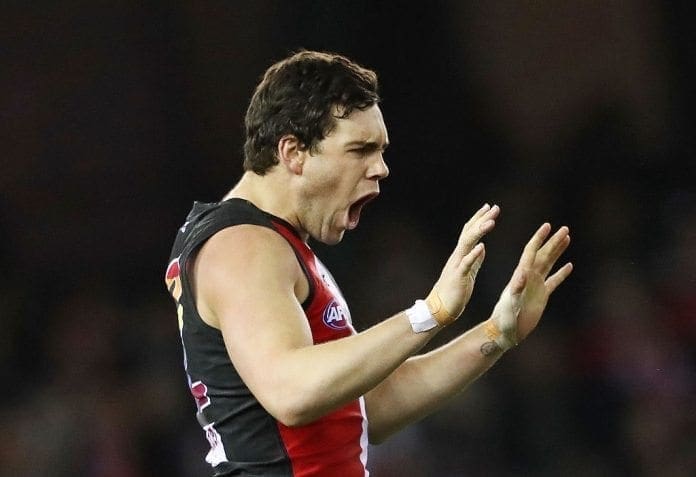 Former No.1 pick Paddy McCartin has revealed he is hoping to make a comeback to the AFL after declaring his physical and mental health have strengthened.
The former St Kilda forward endured a horrible ongoing battle with concussion, but has since been cleared by an AFL panel of concussion experts and has stated he is "good to go".
McCartin has spent a majority of the last 24 months on the sidelines after sustaining his eighth concussion in the league, which came during a pre-season match in 2019.
In an interview with The Age, McCartin revealed he is "motivated" for a return to the AFL.
"It has not been one of those things where I think I have to do it, I really want to do it … and that is all off the back of the medical clearance that I was given about 10 months ago," he said.
"People say, 'Are you sure it is worth it?' And I honestly thought a lot of times last year that's probably it for me.
"I felt horrible and felt really crook and thought I don't know whether I am going to get back from this but the decision is testament to how confident I feel in the advice I have been given from the doctors and how am I feeling.
"(Concussion) is an emotional injury and people feel as though they are looking out for my best interests and think that it is probably best for me not to (play footy), but I would not be doing it if there was any greater risk."
"The main thing is that the person who is going through it gets through it and they get back to a place where they feel really happy and able to live a normal life and for me I am really hoping that is going to involve footy."
McCartin would be able to be picked up by an AFL club as a delisted free agent.