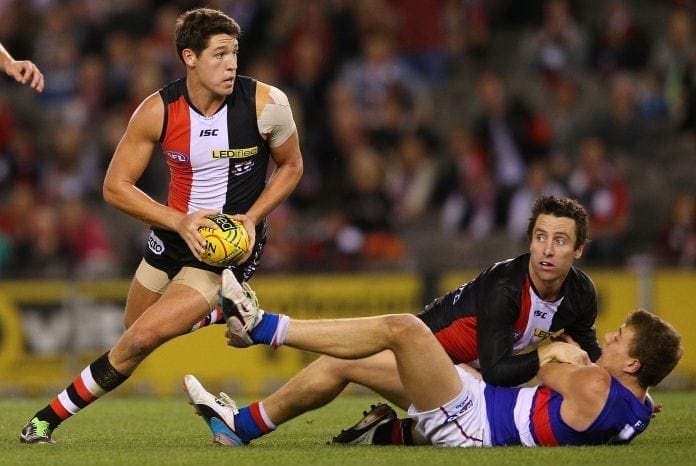 Former St Kilda forward Arryn Siposs has earned a spot on the roster for the Philadelphia Eagles in the NFL as a punter ahead of the upcoming season, per Fox Sports.
The Eagles announced their 53-man squad this morning, which included Siposs, who will replace fellow Australian and former Melbourne rookie, Cam Johnston, who has signed with the Houston Texans on a three-year deal worth $8 million.
RELATED: Every NFL 53-man roster: Every player, every team
The 28-year old kicked 22-goals in 28-games for the Saints before making the switch to punting in 2017, with a slot on an NFL being his main goal.
"I'd love to be able to make it to the top level and get to the NFL," Siposs told Fox Footy from his Auburn college dorm in 2018.
"That's the main goal. Obviously going over there and playing college football and getting a degree is super important, but I'd love to be able to make it to the big stage and get to the NFL."
Former @stkildafc forward ARRYN SIPOSS has been named starting Punter for the #Philadelphia @Eagles! We caught up with him last year as he prepared for a career in the #NFL. WATCH:https://t.co/dFbqeVnnDB#TogetherWeRise #FlyEaglesFly

— Unpluggered Podcast 🔴⚪⚫ (@unpluggered) September 1, 2021
Siposs has signed a standard undrafted rookie contract, meaning if he is still on the roster in three-years time, then he'll have earned a minimum of US$2.5 million.
The Dandenong Stingrays product was delisted by the Saints at the conclusion of the 2015 AFL season, but would still go on to play football for Williamstown in the VFL.
Half-way through 2017, Siposs was balancing his football life at Williamstown with his punting aspirations with Nathan Chapman from Pro-Kick.
"I was playing for Williamstown in the VFL and started pondering whether or not I could do it over there in the USA," Siposs recalled.
"I thought it was time to give it a go. If I was ever going to have a red hot crack, it had to be now."
The 28-year old would then land a scholarship at Auburn University in Alabama.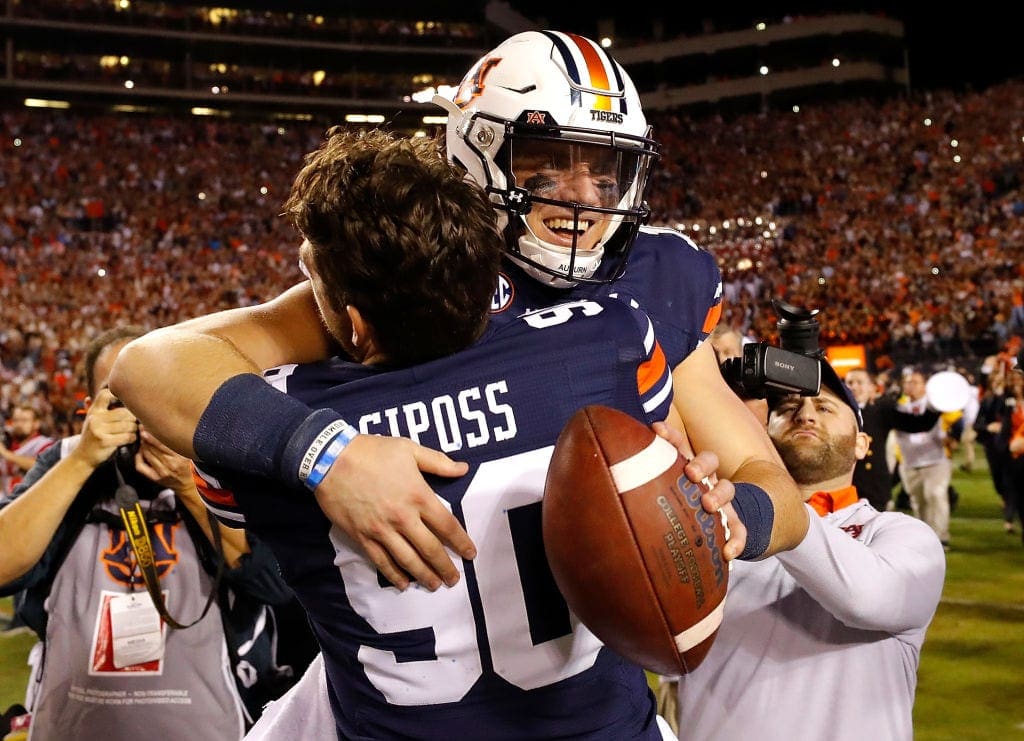 Siposs punted 117-times in 26-games for Auburn, and then signed as an undrafted player for the Detroit Lions in the NFL in 2020.
The Melbourne native would spend a year at the Lions in the practice squad, before signing with the Eagles in January this year on a reserve/future contract.
Siposs isn't the only Australian making news in the NFL this week, with former NRL Under 20's player Jordan Mailata also named a starter for the Philadelphia Eagles.