Former St Kilda footballer and current NFL punter Arryn Siposs has declared he's been "given the all-clear" by doctors to play in the Philadelphia Eagles' Super Bowl clash with the Kansas City Chiefs in two weeks' time.
Siposs, who last played AFL football in 2014, fell victim to a nagging ankle injury in December that kept him out of action for the final four games of the regular season, as well as Monday morning's (AEDT) NFC Championship Game triumph over the San Francisco 49ers.
The 30-year-old, however, is confident in being able to take part in the sport's biggest day, provided the Eagles 'take the punt' and select Siposs to the team's active roster for the game.
"I'm doing everything I can right now to make sure I'm good to go," Siposs told RSN Breakfast on Tuesday.
"Medically I've been given the all-clear, so it's obviously positive news for now and we'll see what happens, but I've done my part to make sure I'm all good to go and we'll wait and see."
Quizzed on the process of being picked to the team's active gameday roster, Siposs laid out the extensive proceedings and reiterated that it'll be a waiting game.
"I'm not really 100 per cent sure how it's going to go going forward," he started.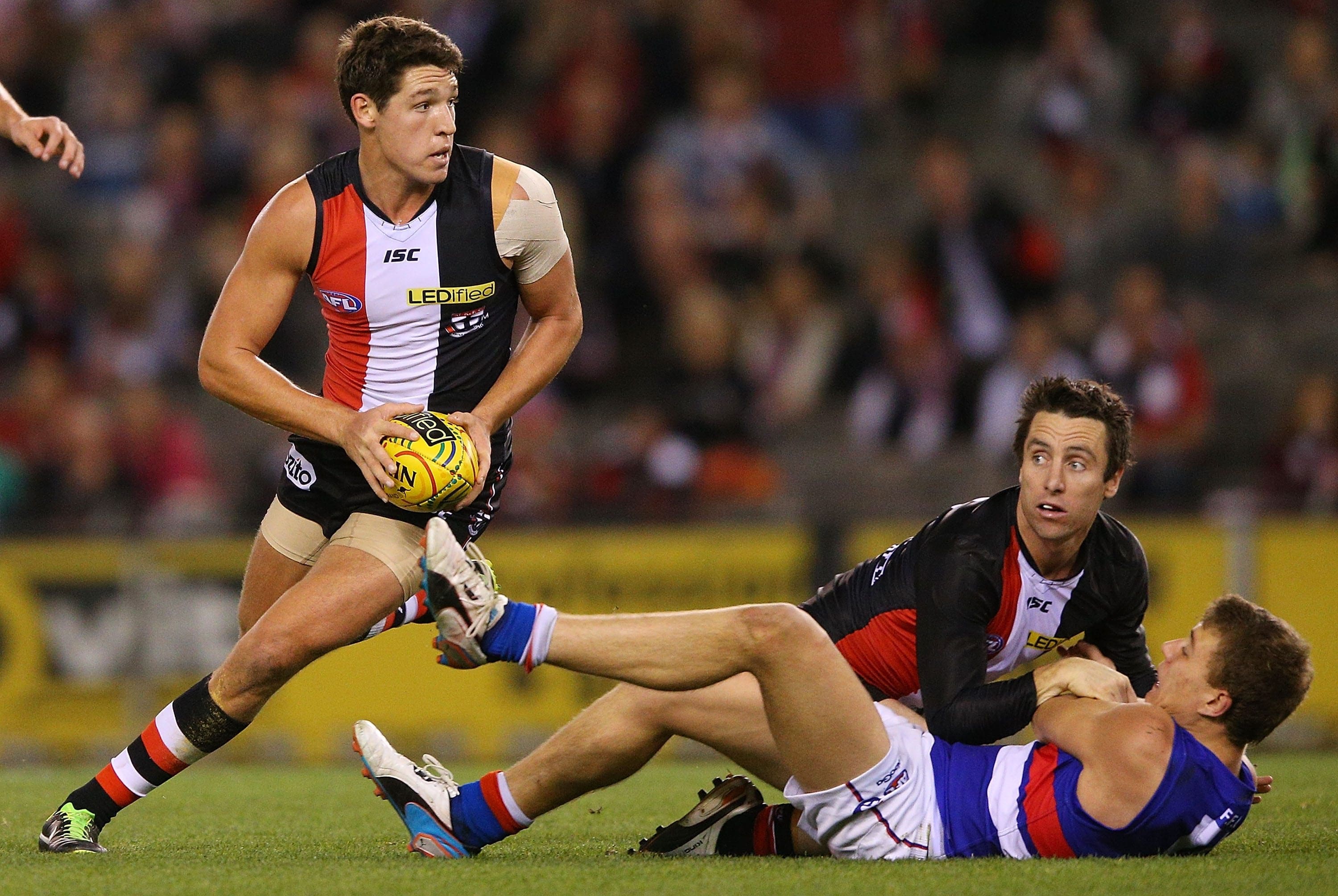 "Obviously there is a couple of weeks for them to make their decision, but [there are] a couple of roster movements and things that have to occur first for me to be able to get out there, but that's just the way it is.
"As I said, I've done everything I can to make sure I'm ready to go, and now it's up to the organisation to make that call and it's all about me just having a positive mindset going into the next couple of weeks and showing that I'm back to full health and I'm sure everything will take care of itself."
Siposs' Eagles dismantled the injury-stricken 49ers, who watched as starting quarterback Brock Purdy went down before back-up Josh Johnson was later concussed, and will now look to carry that momentum as they prepare for a blockbuster championship decider against the powerhouse Chiefs on Monday, February 13 (AEDT).
"The boys are obviously feeling pretty good and celebrated a well-deserved victory, we've played some fantastic football in these last few weeks [so it's] well-deserved, but obviously there's one more thing we want to achieve and we're very close to being able to do that," Siposs said."
Siposs, joining Eagles teammate Jordan Mailata as the other Australian looking to take part in the action, hasn't yet fully grasped the magnitude of the occasion he's about to embark on and says it will take time for the realisation to set in that he will be involved in Super Bowl Sunday.
"I mean, honestly I can't [believe it] right now, I still haven't really got my head around it," he said.
"There have been multiple people that have reached out and I've spoken to and I've probably said the same thing to them too, so it might take a couple of days to sink in or even show up in Arizona, where we're playing, for it to all sink in, but when the time comes we'll be ready to go and it's such an exciting time for myself and for the organisation to be a part of."
Super Bowl LVII will take place at the State Farm Stadium in Glendale, Arizona.