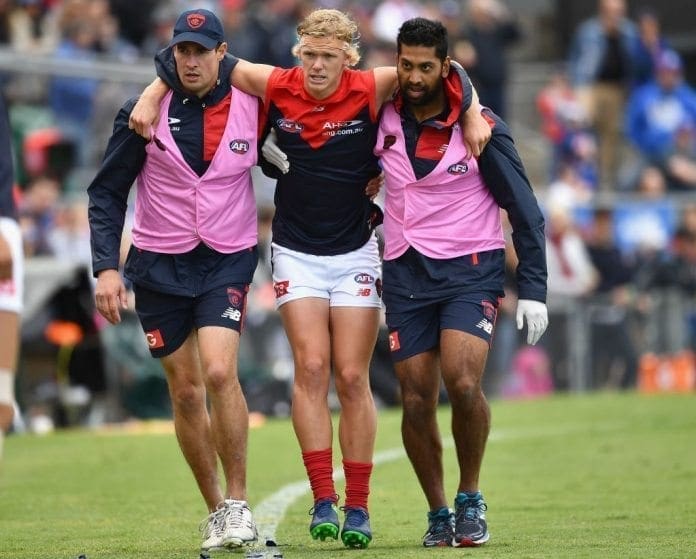 Melbourne's Josh Wagner says he is confident of being fit for the Dees' opening match of the home and away season against the Saints, despite dislocating his fibula just over a week ago.
Wagner sustained the injury in Melbourne's opening JLT Series clash with the Western Bulldogs, with the club confirming it would likely take six weeks to recover from the injury.
However, the 22-year-old says he is making good progress in his rehabilitation.
"It's pretty good. All last week, I kept off it and I was on crutches for a bit," Wagner told the club's website.
"I then had my first run on Monday and now I'm just slowly building it up, making sure I don't flare it up.
"I'm aiming for round one now – I don't want to push it too soon.
"I just want to get it right for the start of the season.
"I'm slowly building my running up and if that all goes well, then I'll strengthen my hammy and get my muscles going around it."
The 14-gamer said he had been very happy with pre-season up until his setback.
"It was all going well and I was feeling good," he said. "I'd put on a few kilos, which they wanted me to do.
"I've put on about three kilos, so that's been good."
The Demons' 2017 season kicks off when they take on St Kilda at Etihad Stadium on March 25.