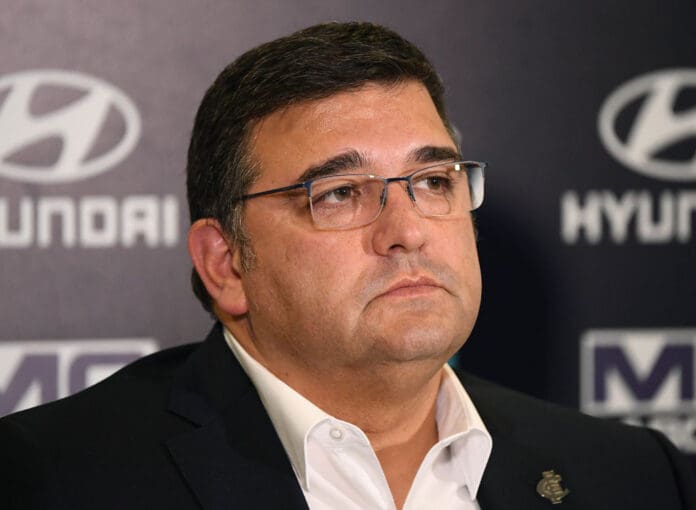 Carlton president Mark LoGiudice is expected to hand over his role to successor Luke Sayers as early as today, reports The Herald Sun.
LoGiudice has been the club's president since 2014, but announced that he would be stepping down earlier in the season. He was initially slated to lead the club for the remainder of the 2021 season.
The transition has likely been pushed forward due to the impending decision about the future of current coach David Teague.
Tom Browne reported that the club has already decided that the current Blues coach will be let go at the end of the season.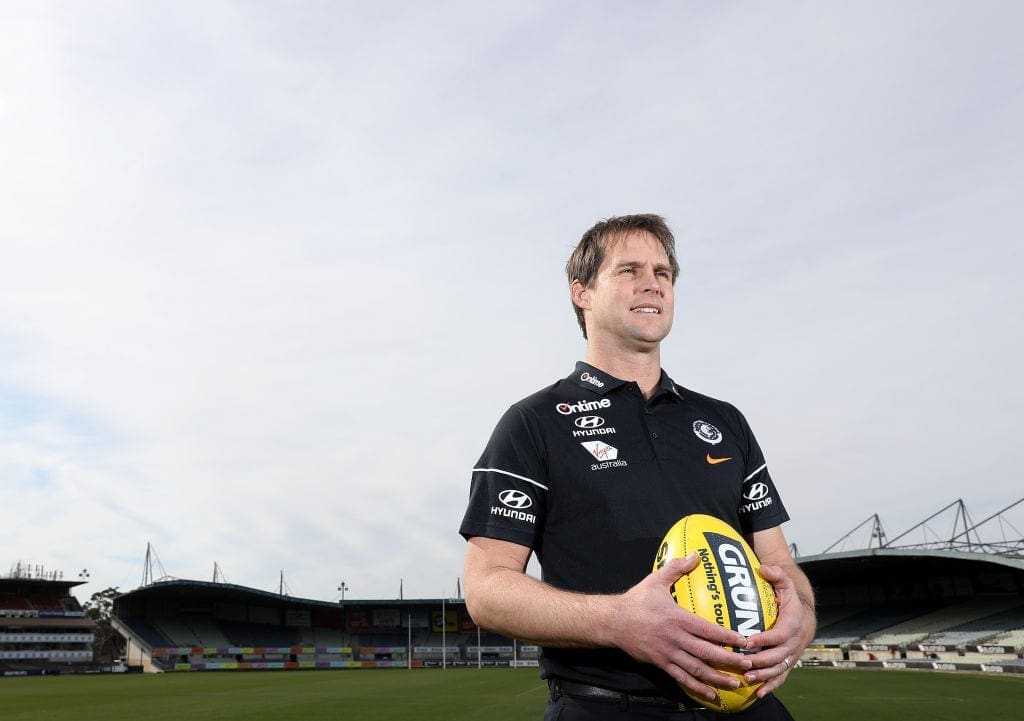 Sayers has been a long-standing board member at Carlton. He will want to be the official president by the time a final decision is announced. Doing so will allow the board to show unity and usher in the new leadership regime.
The transition has slowly been occurring throughout the season since LoGiudice announced his intentions to step down.
While starting off slowly, the club has been under the microscope since the announcement of the external review in early June. This review, coupled with poor on-field performance, has opened the players, coaches, and club up to a heightened level of scrutiny.
The Carlton board received the results of the review in the past week. Sayers and Chief Executive Cain Liddle have been working through the findings of the report since.
After the Blues' terrible 95-point loss to Port Adelaide, which included 19-straight goals to the Power, it seems inevitable that Teague will not be coaching for Carlton in 2022.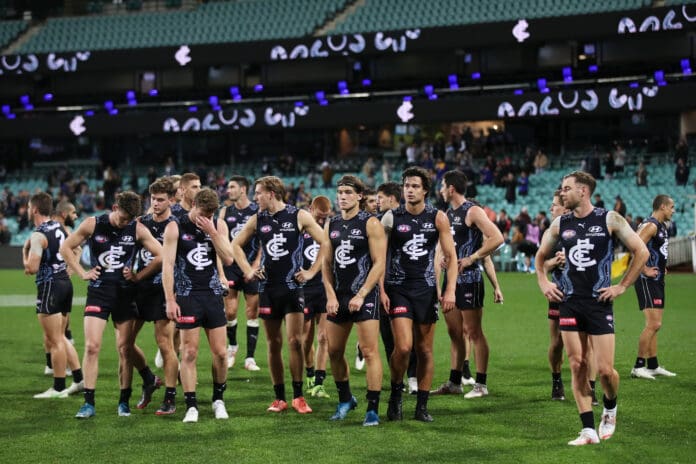 Teague was asked about the findings of the review after the loss to Port Adelaide. He believed that decisions wouldn't be made until the end of the season.
"I know there was some conversations had late this week (between the board). From there, they're going to spend a bit of time discussing that. As far as I know, I'll probably find out after Round 23 what their findings are." Teague said after his side's recent loss.
Should Teague be let go, a few names have been raised for his replacement. These include Alastair Clarkson, Brad Scott, and Don Pyke.
While initially seen as a long shot, Ross Lyon has become one of the likely candidates to replace him. He was recently talking about his love of coaching, and the prospect of returning on Triple M radio.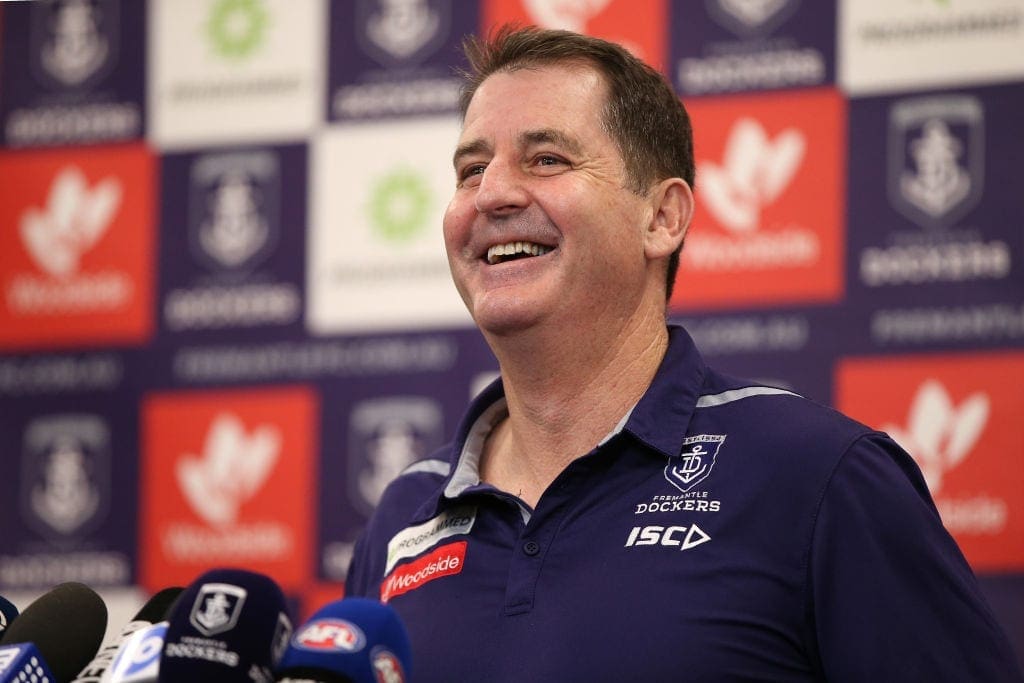 This has prompted more speculation about his plans for 2022. The former St Kilda and Fremantle coach has been linked to both the Carlton and Collingwood coaching positions.