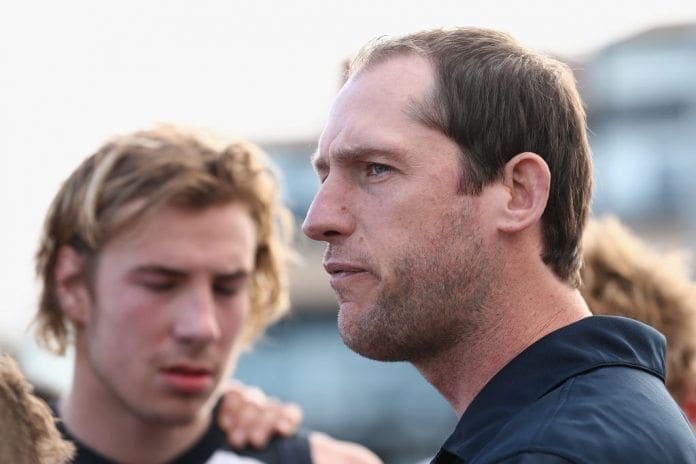 Carlton has cut ties with VFL affiliate the Northern Blues in the fallout from the COVID-19 crisis.
The Blues were reportedly distraught with the decision but had their hand forced under directions from the AFL for clubs to cut soft cap expenditure by $3 million in the next year.
Carlton will likely now operate as a standalone VFL club when state leagues resume, ending an affiliation with the then-named Northern Bullants that began in 2003.
It effectively means the the Northern Blues will now cease to exist after 138 years in the competition.
Carlton has also parted ways with VFL coach Josh Fraser as a result of the decision, who has been at the club for the last five years.
Blues CEO Cain Liddle said it was an extremely difficult decision to make.
"It is hard to put into words how difficult a decision this has been," Liddle said in a statement.
"Northern have been part of the Carlton family for the last 19 years. While being an incredibly proud club in their own right, they have also provided a terrific pathway for our players and coaches to thrive in their development.
"Preston City Oval was a second home on the weekends for many Carlton players, staff and supporters. This is an extremely sad day for so many involved but Northern will always have a special place in the history of the Carlton Football Club.
"We are currently working with Northern Blues players to ensure they have access to ongoing support and resources. Should the VFL season go ahead, Carlton will be offered the opportunity to enter a team of our own and we would obviously be leaning heavily on existing Northern Blues players to complement our listed players."