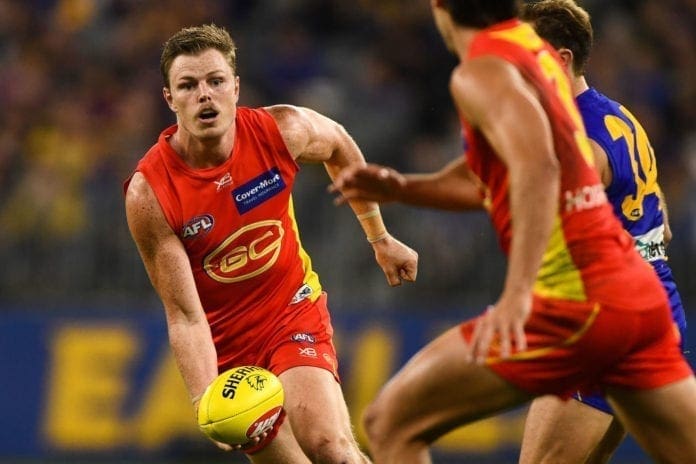 Gold Coast Suns' star Nick Holman was left in hospital for more than a week following what he thought was a "routine" hit to the stomach.
The Round 18 match against the Western Bulldogs saw Holman cop a hit to the stomach during the first quarter which left him winded on the ground.
After treatment and assessment off-field, he was able to return and play the remainder of the game, but in an interview with AFL.com.au, he has revealed the injury he sustained was likened to by his doctor as something he would see in a car crash.
"I thought I could come back for the end of the season. He ruled that out and said it was pretty serious," Holman told the league's official website.
"He said this kind of injury happens to people when they're in a car crash, that's what it's equivalent to. The damage a seat belt can do."
Incredibly, Holman was able to play out the game after the hit without a great deal of discomfort, but said it was about ten minutes after halftime when the pain really hit.
"After the game I was talking to the doc and about 10 minutes later I was feeling shocking," he said.
"I was walking back to the rooms with mum and dad (who were up from Victoria to watch him play) and I started feeling really crook, got hot and sweaty and had to lie on the ground.
"Bowesy (Jack Bowes) called the doc and he came running back, the ambulance was still at the ground, so it all happened pretty quick.
"I was in hospital for eight or nine days and lost nine kilos."
Holman has now returned to pre-season training with the Suns, who will look to make the finals for the first time since their inception during the 2022 season.