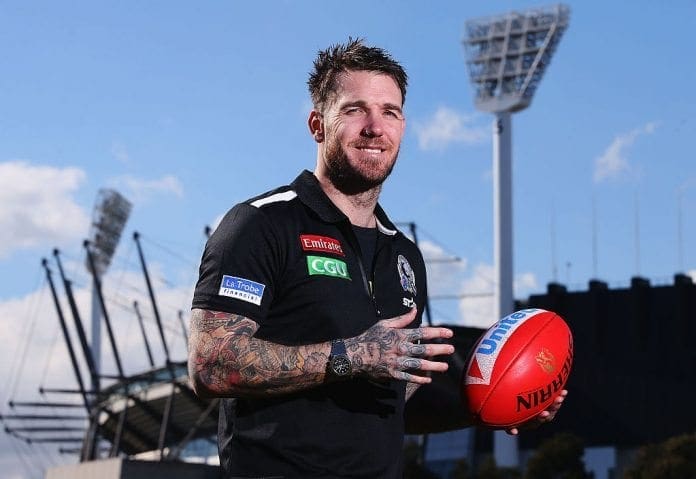 A 20-year-old New South Wales woman has been charged with sending out a video containing a nude Dane Swan without his consent.
The video was sent around in May earlier this year, with Swan going straight to the police after he was made aware of the video being shared online.
Victoria Police released the following statement to the Herald Sun.
"Stonnington Crime Investigation Unit detectives have charged a 20-year-old Meadows (NSW) woman in relation to video of a sexual nature alleged to have been distributed electronically and online in May this year. The video was posted without consent," the statement read.
The woman in question will appear at the Melbourne Magistrates' Court on December 10.
The maximum penalty for this offence is two years in prison, after Victoria introduced a 'sexting' law back in 2014.
Back in May this year, Swan released the following statement to The Footy Show regarding the video.
"I have recently become aware of a video of me being published and circulated on the internet. Contrary to some media reports, the video is not a 'sex tape'.
"Although the video was taken a long time ago, it has been posted and distributed only recently. It was taken and distributed without my consent. The distribution is a gross breach of my privacy.