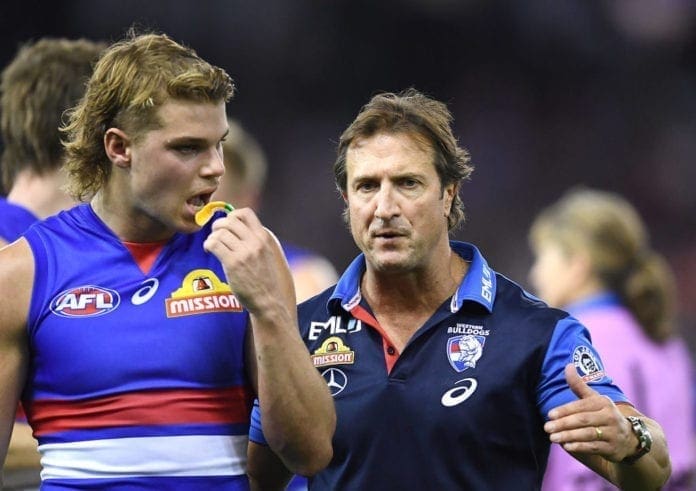 Western Bulldogs coach Luke Beveridge has called on the AFL to consider drastic changes to its illicit drugs policy in the wake of Bailey Smith's recent drama.
Smith is likely to be handed a suspension and sanction after a scheduled meeting with the league's integrity unit this week, a punishment the 21-year-old will accept.
It's likely Smith will be suspended for two matches, adding to his current two-game ban for headbutting Geelong player Zach Tuohy in Round 12.
Smith confessed to "indulging in behaviours" at the end of last year, having had his mental health "dramatically deteriorated" after the club's grand final defeat to Melbourne, leading to "poor decision making and actions".
Smith will likely earn his first strike in the AFL's illicit drugs policy, with players given three chances overall.
Speaking to media on Monday, Beveridge called for considerable change to be made to the AFL's illicit drugs policy.
"None of us are really sure it works," he said.
"Ultimately the clubs, the people, the constituents at the football clubs are here to help and support our players.
"And essentially any player with a clinically diagnosed mental health challenge will never be exposed to the policy anyway."
Smith was granted leave from Whitten Oval last December, with the young midfielder stepping away from his duties for personal reasons.
In a recent interview with The Herald Sun, Smith reflected on the state of his mental health shortly after the cessation of last season.
"I just had to take that month off, and I didn't know what my future looked like from there," Smith said.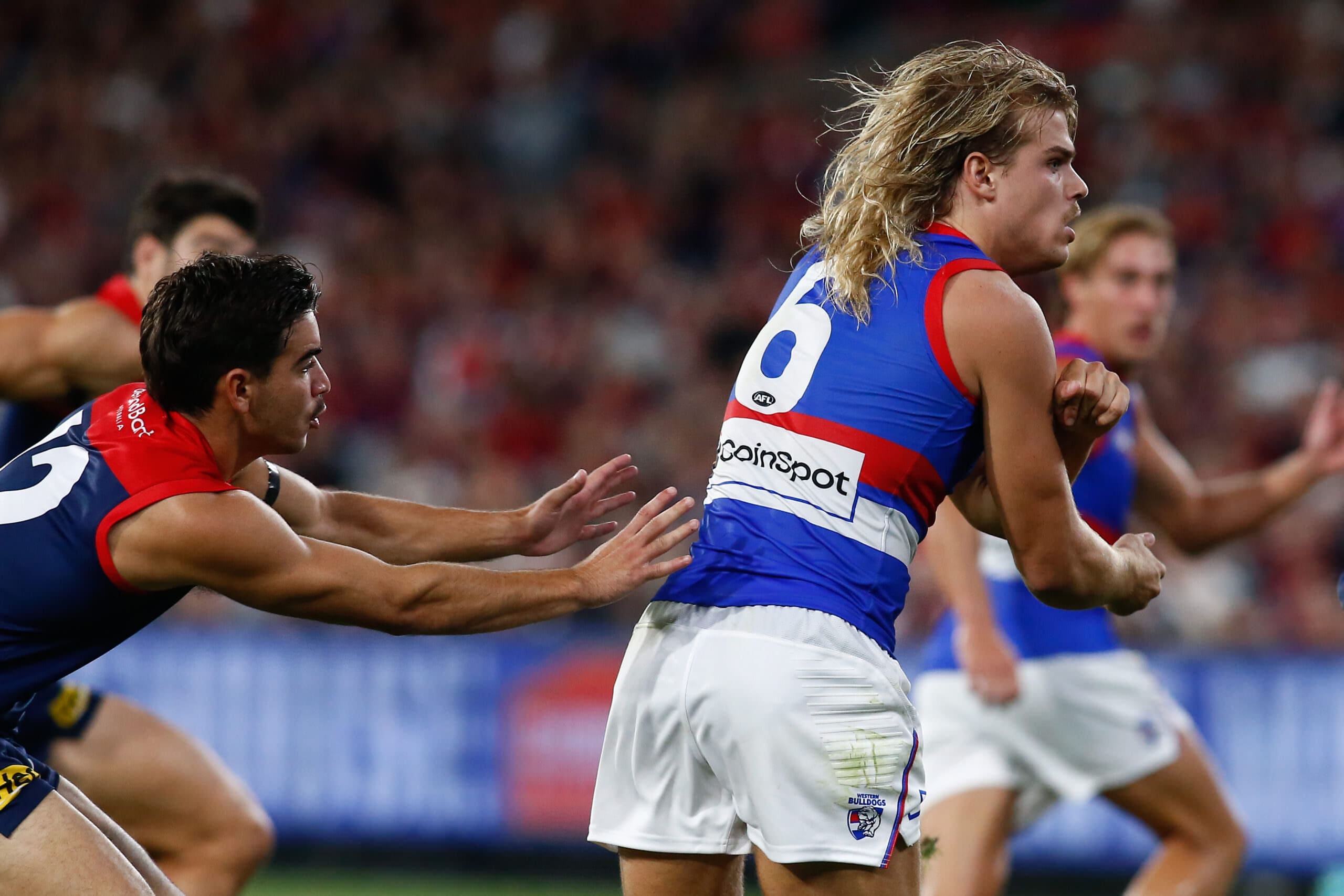 "I didn't know if I'd ever get back to good form, or get back on the straight and narrow.
"There have certainly been really dark days.
"Even now, I haven't brushed my teeth in two days just because of this stuff.
"It does hit me, and I do get waves of chronic anxiety and it's difficult.
"I reckon I went days without eating, even brushing my teeth, leaving my bedroom, I couldn't talk to people.
"I didn't go on my phone or anything, but that's just what it was.
"I didn't do any training, anything like that – I couldn't even get out of bed to go to training.
A four-week layoff will see Smith scheduled to return to action in Round 18 against St Kilda, missing matches against GWS, Hawthorn, Brisbane and Sydney in between.