An incident that left Collingwood speedster Isaac Quaynor with a huge 15cm-20cm cut down his shin in last night's clash against Sydney is being investigated by the AFL.
Swans first-gamer Sam Wicks is the player in question over speculation he was wearing metal studs during the contest.
Sydney said Wicks was wearing normal screw ins to play, however, according to the Herald Sun, it's believed that Wicks could have been wearing a hybrid boot.
The hybrid boot is said to contain a mixture of standard screw ins plus the more dangerous metal studs.
League officials will be in contact with the Swans to fully determine whether the boots are actually banned.
Quaynor's injury came after being involved in a chase with Wicks in the middle of the ground, which saw him fall onto Wicks' boot during the last quarter of the Pies' win.
Collingwood coach Nathan Buckley questioned the type of studs used in the incident how it caused such a significant gash to the shin, which will see the young gun sidelined for a few weeks as a result.
Metal studs have been banned by the AFL to decrease the likelihood of such an injury occurring to any player.
The metal studs we were just talking about pic.twitter.com/kHHyRqJmcQ

— MMM's Hot Breakfast (@mmmhotbreakfast) August 6, 2020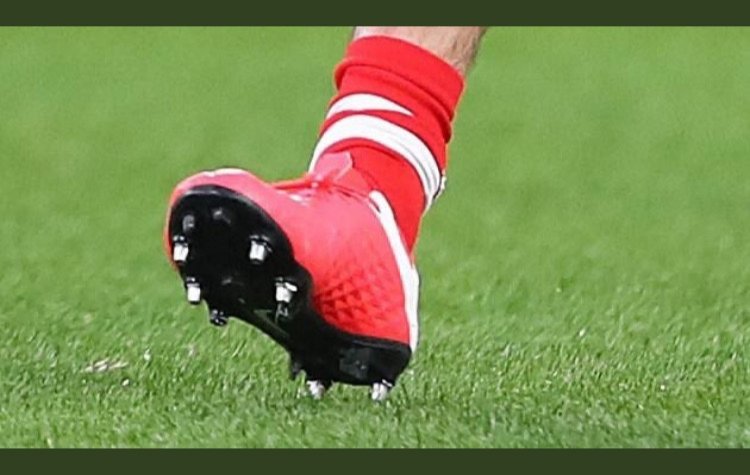 "His (Wicks') studs raked across his (Quaynor's) shin and actually split his shin six to eight inches completely open," Buckley said.
"The kid could have had metal studs in as well, so that was his bad luck to fall on the only kid (on the ground) who had that.
"That will be a couple of weeks. It will depend on how you clean the wound and heal that up."
Buckley was also asked post game whether metal studs are permitted by the AFL, which he replied: "I don't believe so".
"In the end we don't get them checked. It is not under 12s the where the umpire comes and checks all the studs before you play," he said.
Sydney coach John Longmire was also asked post game about the incident, but he wasn't aware of what happened.
The club later said that Wicks had worn "standard issue boots with a combination of metal and plastic studs".