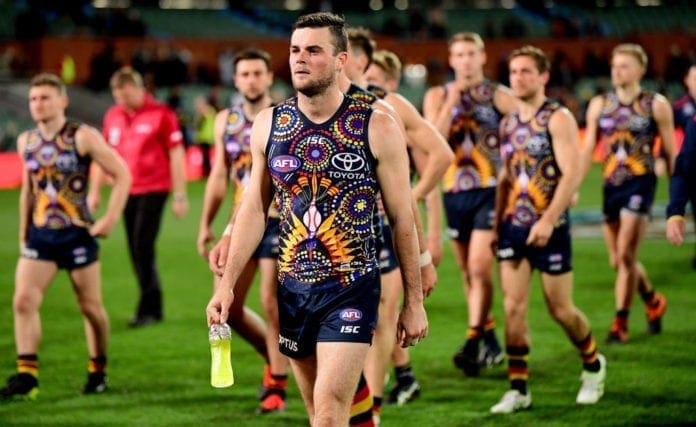 Adelaide duo Brad Crouch and Tyson Stengle will miss the start of the 2021 season for breaching the AFL drug policies.
Riley Beveridge from AFL.com.au reports Crouch will miss the first two games of the season and Stengle the first four after they were stopped by South Australian police on September 28 and were found in possession of an illicit substance.
Crouch's suspension will stand even if he does leave the Crows in the free agency period, while Stengle was handed a longer punishment given he was suspended for four matches earlier in the year for driving an unregistered vehicle and recording a blood alcohol reading of 0.125.
Both players will also receive a strike under the AFL's Illicit Drugs Policy as a result of the AFL's investigation and will need to attend a Drug and Alcohol Education Course.
"The AFL investigated the matter and has determined Stengle will be suspended for the first four matches of the 2021 Toyota AFL Premiership Season, while Crouch will be suspended for the first two matches," the League said in a statement on Saturday.
"Both players will be required to attend a Drug and Alcohol Education Course prior to the commencement of the 2021 Season; and both players' conduct constitutes a notifiable adverse finding under the AFL's Illicit Drugs Policy."