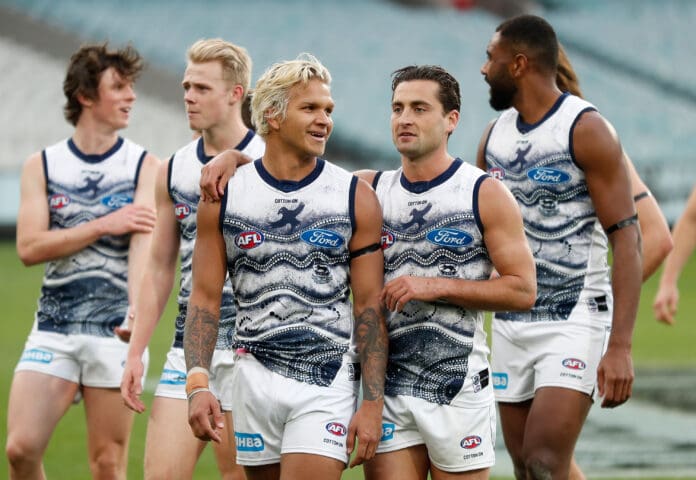 Delisted Geelong midfielder Quinton Narkle has received "healthy interest" from a number of AFL clubs as he looks to secure a career lifeline in the AFL.
Narkle saw his six-year stint with the Cats come to an end just days after the club's premiership win, with Geelong opting not to offer the 24-year-old a renewed deal.
The 41-gamer is seen as one of the leading options for delisted free agency, however the off-season signing window looks to be quiet one after just two signatures were confirmed in its opening week.
But despite the lack of noise, Narkle's management have continued to hold discussions with AFL clubs.
Speaking to News Corp, Empire Sports Management director Anthony Van Der Wielen expressed his optimism in the chances of Narkle finding a new home.
"I'm relatively confident that he finds another home," Van Der Wielen said on Thursday
"There's basically three options for him; the delisted free agency, the draft and rookie draft and the SSP (Supplemental Selection Period).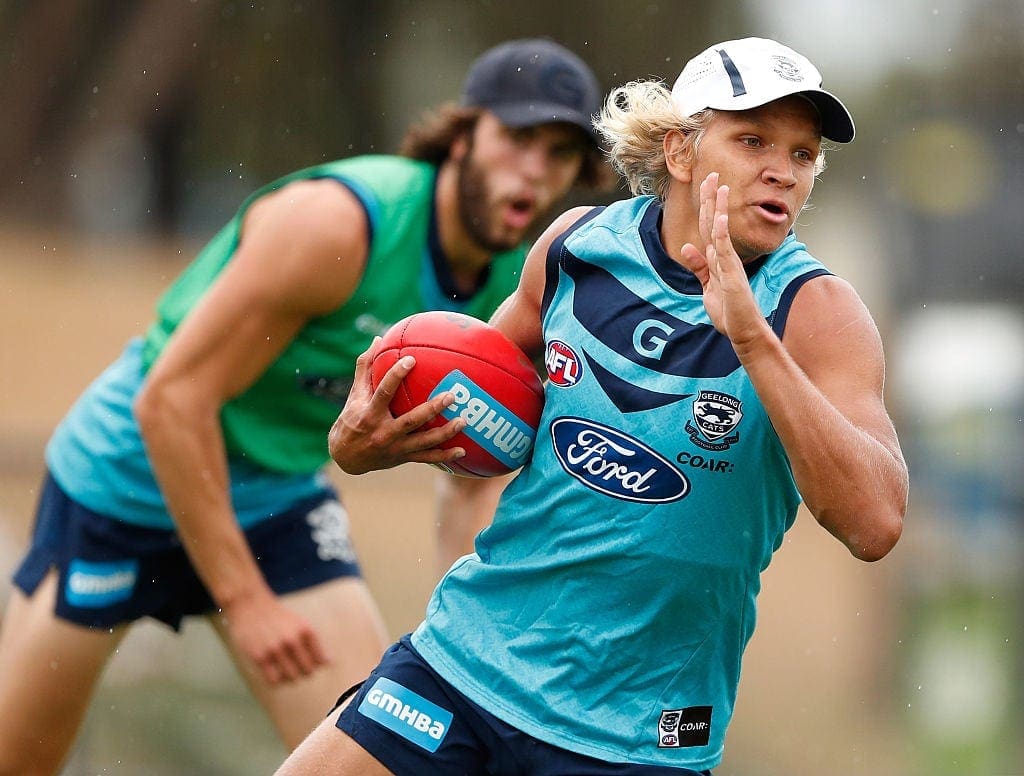 "So there's those three mechanisms in place and it might go right to the end, or we might find out something later today or tomorrow, we just don't know."
The first window for delisted free agency ended on Wednesday, with the deadline for player retirement and draft nominations ending on Thursday.
Delisted free agency will again open the following day, running for five days.
While the clock is ticking for the coming days, Narkle could nominate for this month's draft avenues, however Van Der Wielen was hesitant to reveals his client's planning.
"I can't confirm that," he said.
"We're working through things with clubs at the moment and it will be an intricate thing between now and the draft.
"We've just got to wait until we get a deal done. And it's not that simple, there's a few moving parts to it and we haven't got a genuine commitment from a club.
"We've got interest from a number (of clubs) and we're working through those details at the moment.
"...He's keen to go wherever he can get an opportunity.
"He's very keen to play and there's a healthy level of interest in him."
Narkle joined Geelong through the 2016 National Draft as the 60th overall selection, making his debut in 2018 against the Western Bulldogs.