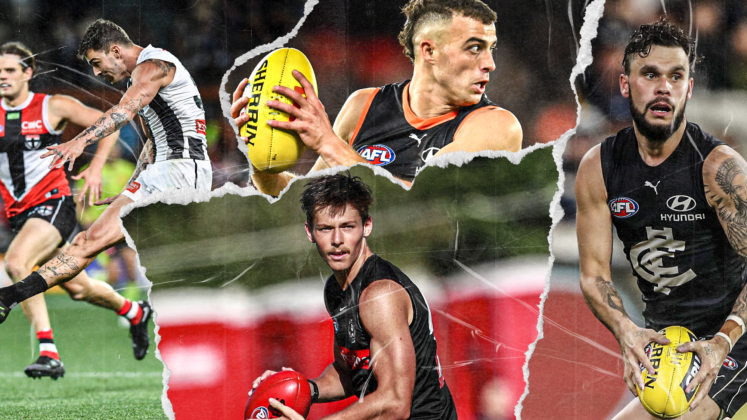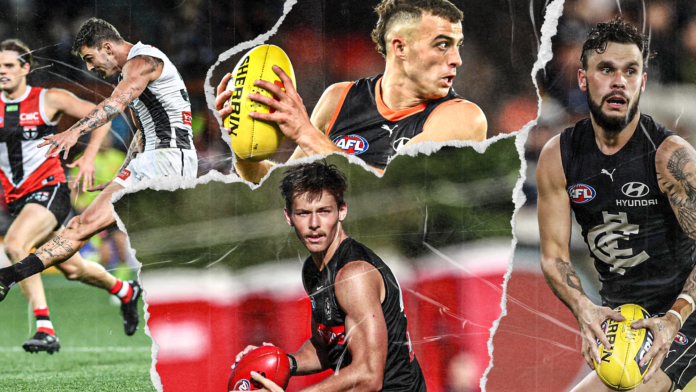 With its wind sprints, fartleks and time trials all sweated to completion in near-Venusian temperatures, February has never been the easiest month for AFL footballers.
The minutia of matchday at the back of minds, these dog days are for fans and coaches alike to run the rule over sun-tanned recruits, with scouts and general managers bathing in the collective stream of praise that comes their way.
Remember, every club has claims to winning the off-season in February, and with a league-wide set of zero-zero records, there are no losers, either.
Yet, for 10 whirlwind days during the height of February's heat, it was a pair of list managers, not those on the track, that were put through their paces long after their contemporaries had their feet up for another year.
Just as February is an atypical time for a season to end, it's also a strange time to take a work trip to Maroochydore.
Still, for Carlton - the club that held real estate in the eight right up until the last 100 seconds of their 2022 season - their trip to the Sunshine Coast was all business, no pleasure. And for Zac Williams - a player that clearly walks under ladders and kicks black cats at mirrors - his season would again be cut short, sidelined with a torn ACL in just the sixth week of the new year.
With the club's high-priced half-back going down on Saturday the 4th - less than a fortnight before the pre-season supplemental period's February 15 deadline - Blues list boss Nick Austin wasted little time in picking up the blower, contacting a former Lion about a delisted Sun.
Open, closed and sliding 
On the same day that Williams went down on the Sunshine Coast, reality had begun to set in for Oleg Markov. With the faint waft of a contract to play on in 2023 whipped away, the curtains appeared closed on the rebounding defender's 51-game AFL career.
Cut loose by the Suns after just two seasons at Carrara, Markov was contacted by his former VFL mentor at Tigerland, current Collingwood coach Craig McRae, about the prospect of trading afternoon's tanning on Main Beach for a pre-season with the Pies.
The then-26-year-old left an impression at Olympic Park, turning up in December and pressing hard for the Pies' final list spot. But by Saturday the 4th, dreams of a reunion had come unstuck, with the Pies opting for Oscar Steene's height over Markov's dash and sterling collection of Russian clink ink.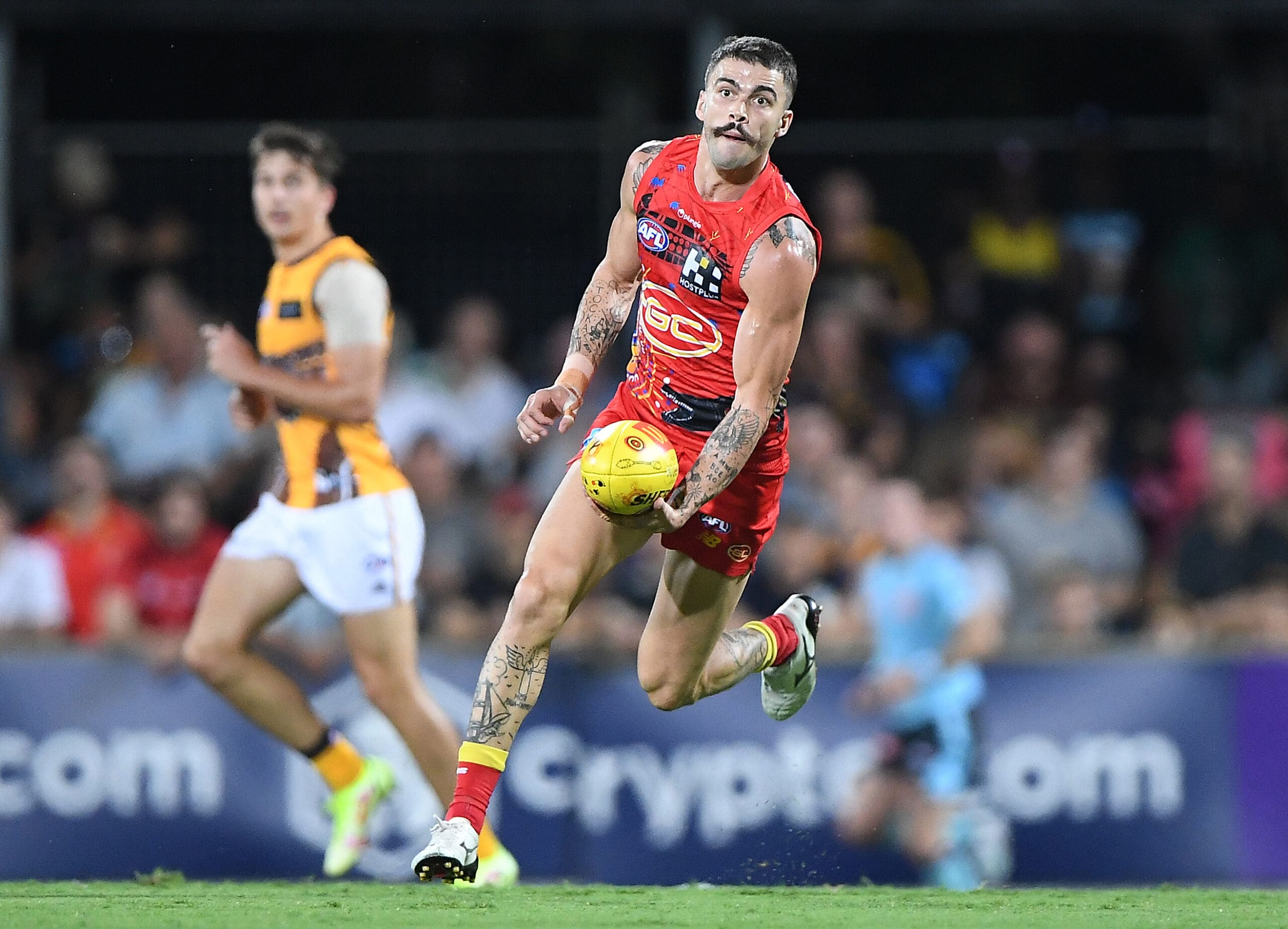 Easy come easy go, they say. One door closes, another opens, they have also been known to utter. And with Austin dialling Markov's manager, former Lion Marty Pask, on Sunday the 5th, the recently deceased dream was hit by the defibrillator pads, with Markov reporting to Princes Park for a medical on the Monday.
Three days later, the moustachioed dasher would take to the track under the watch of McRae's former captain, Michael Voss. The owner of a clean set of heels, and, most importantly, a clean bill of health, it seemed a lock that Markov would fill Williams' slot alongside Adam Saad and Sam Docherty.
Yet, as those same faceless sages have been heard saying, you can't plan the future.
Just ask Charlie Dean.
On the morning of Thursday, February 9, the very same morning that Markov turned out in Navy Blue for the first and only time, Dean, himself a luckless defender, would re-injure his foot at the AIA Centre before being moved back onto Collingwood's inactive list.
What was it they said about doors, again?
By three that Thursday afternoon, Markov had made like Chris Bryan and Jordan Russell alike, slipping between sliding doors on his way from Princes Park to the Magpies' nest.
Funny thing, life.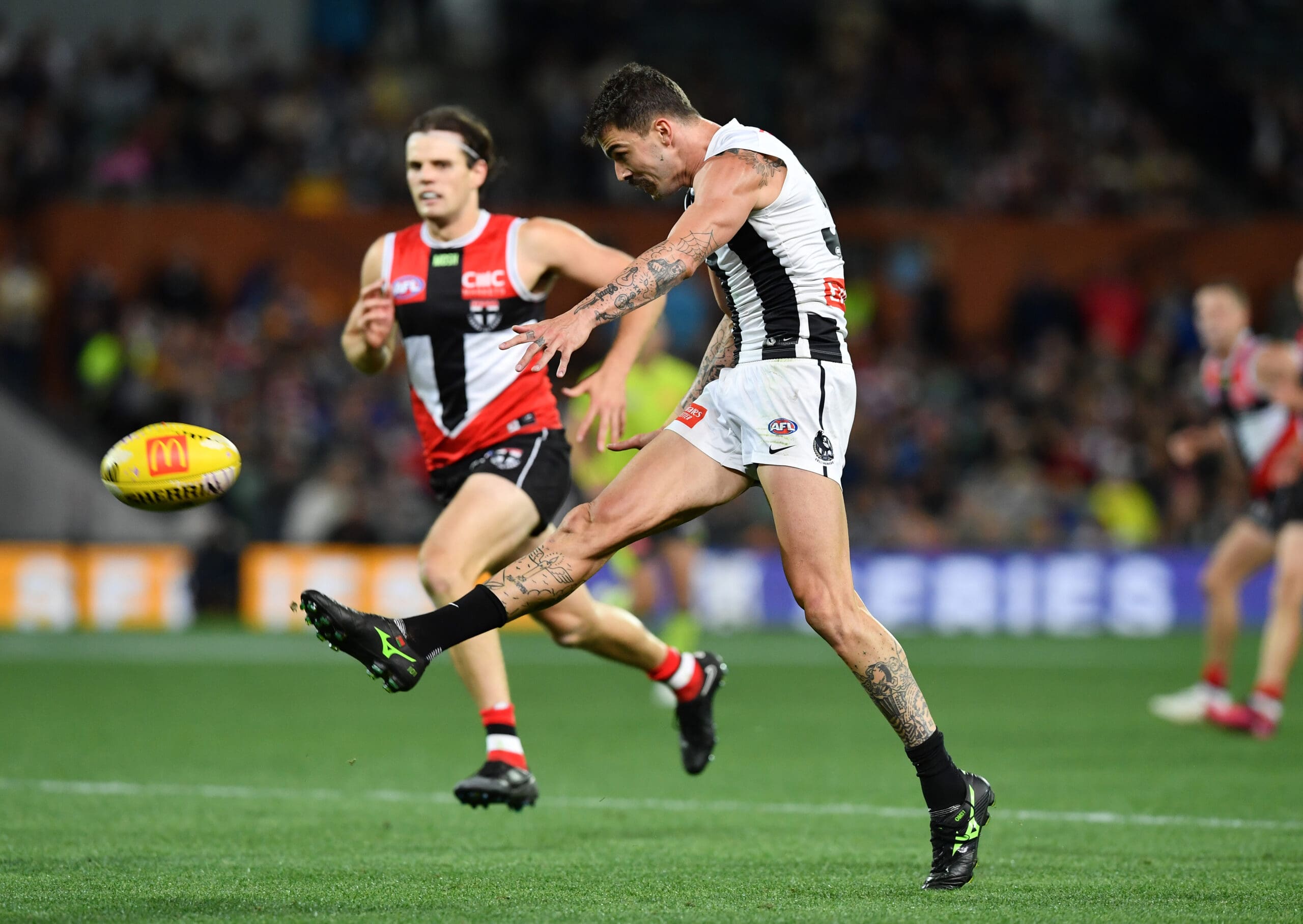 With his surefire shot gone begging, Austin - by then less than a week from the SSP deadline - was forced to pivot in his pursuit of a Williams-esque replacement, a player with not only dare and dash off half-back but one with a noted work ethic; one who would relish the once-in-a-Blue-moon opportunity on offer.
Luckily, Carlton's newly appointed reserves coach had already made a call of his own.
Naturally, the task of completing a full pre-season requires both a healthy body and mind, especially at Princes Park. And for one to learn to walk again while refusing to let a dream die, spring after spring after spring, it takes more than just a willing chassis and steeled willpower.
Just ask Alex Cincotta.
There's a cruel irony that the AFL career of a 26-year-old coming off an ACL tear could only commence following a tear to somebody else's, but given Cincotta was passed over in several drafts since 2014, any form of good fortune was long overdue.
Luck, it's been suggested, is an accident that happens to the competent, and with Cincotta moving into his local gym, Power Fitness, in Geelong West to rehab during the everlasting COVID lockdowns, the rebounder's rebound impressed not only the proprietor, Nick Power, but his cousin, then Blues development coach and current VFL steward, Luke Power.
Talk about knocking on the right door.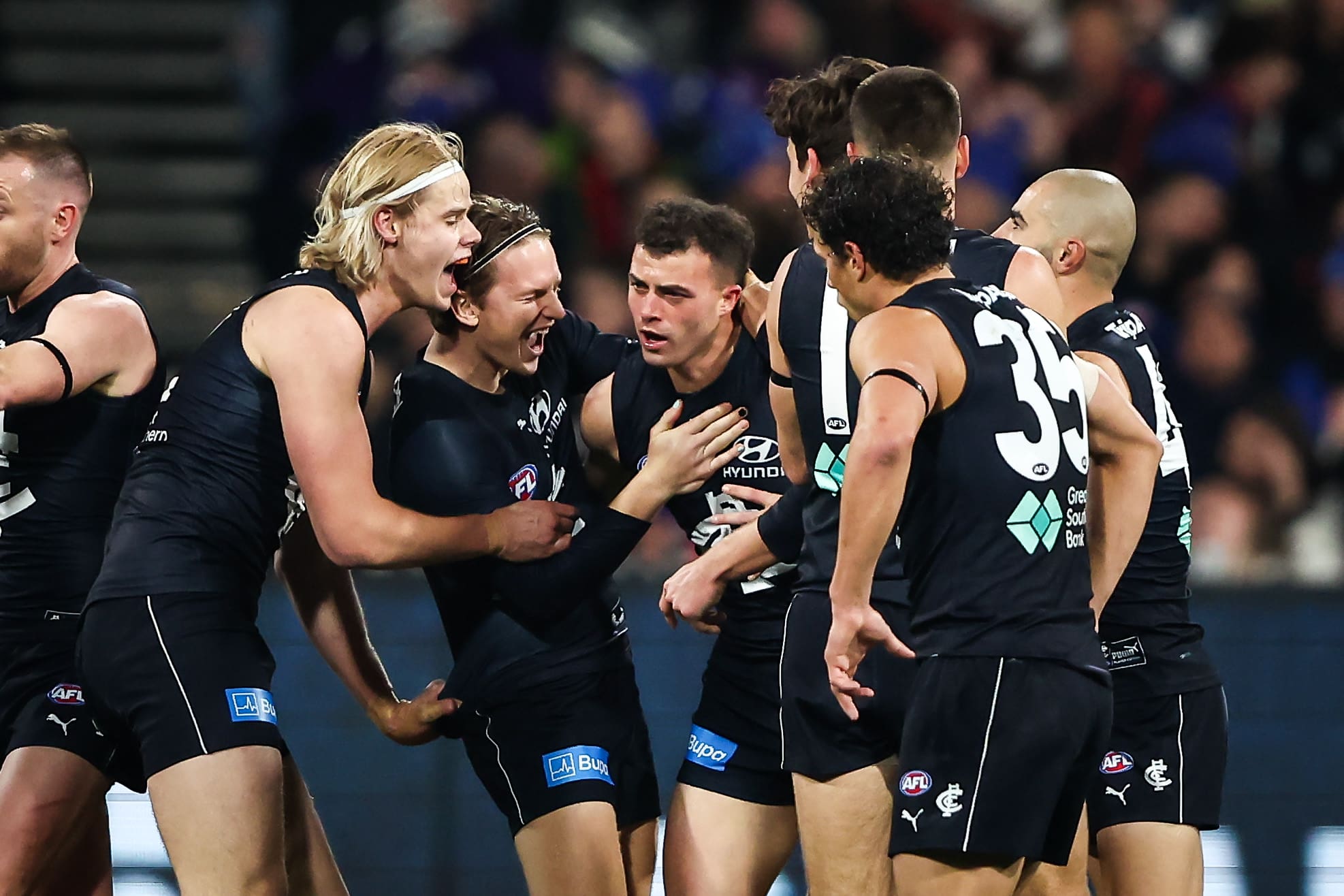 And after 21 games for the Blues' twos between mid-2021 and last year's semi-final loss to Brisbane, the knocking had become too loud to ignore, with Cincotta training alongside Markov that pivotal Thursday.
Though injuries may have restricted Cincotta to off-Broadway football for the entirety of his life until that point, it would be a pair of them, sustained players he had never played with, and the choice of another he had trained with for only the hottest of minutes that would finally see the door opened.
Funny thing, life.
The brightest timeline

Since the early 1970s, the notion of science and mathematics colliding to create chaos has been prevalent in popular culture.
Whether it be the flap of a butterfly's wings, the slide of a door or the roll of a die at the behest of a guy from your community college spanish class, in a universe comprised of infinite choices and consequences, patterns and connections can supposedly be drawn between seemingly random events.
For chaos theory subscribers, anything and everything is able to act as a catalyst, meaning that, in theory at least, infinite timelines exist where every possible outcome plays out, both dark or bright.
And though multiple injuries led to Markov being afforded a choice as to whether he would be a Magpie or a Blue in 2023, the way things have worked out for both Markov and Cincotta, as well as their respective clubs, suggests that we are currently living within the brightest timeline.
For now, anyway.
Thanks to his pure pace, his capacity for shutting off aerial threats and his penchant for zigging off half-back, routinely kicking where his teammates opt to handball, Markov has become a key cog in Collingwood's gameplan built on controlled chaos.
"He's just a great character," McRae said of his defensive point of difference in early July.
"The boys love him, he fits in really well.
"We had a need, we wanted someone like Oleg to come in and play a role for us and he's done that extremely well."
And though Markov was seen as surplus to requirements by the Suns after last season, the stats sheet shows the tattooed, techno-loving son of a Belarussian pole vaulter has launched himself back to his own high watermark.
Still, there aren't likely to be many on Royal Parade who have lost sleep after missing out on Markov, because as the numbers show, it's a case of 'pick your poison' between the two late call-ups, with less than a Wayne Harmes boundary slide between the pair in most columns.
| | | |
| --- | --- | --- |
|   | Oleg Markov (2023 averages) | Alex Cincotta (2023 averages) |
| Kicks | 6.7 | 6.1 |
| Handballs | 5.5 | 6.9 |
| Disposals | 12.2 | 13.1 |
| Effective disposals | 10.2 | 10.5 |
| Disposal efficiency | 83.6% | 80.2% |
| Clangers | 1.5 | 1.5 |
| Inside 50s | 1.6 | 2.1 |
| Rebound 50s | 1.9 | 1.6 |
| Metres gained | 213.7 | 194.2 |
| Score involvements | 2.6 | 2.1 |
| Turnovers | 1.8 | 2.0 |
| Intercepts | 3.5 | 4.4 |
Despite seeing their guy sit -  marginally - behind their rivals in several key metrics, Blues fans have been happy to spout that they landed the better player, a point that has become increasingly tough to dispute with any conviction.
Yet, in a subversion of norms, Collingwood's choice to go with Markov in early February, the choice that saw Cincotta's dream finally realised, means these same Bluebaggers actually owe thanks to those at the AIA Centre.
Life. It really is a funny thing.
Wings of change
When looking at chaos through the widest possible lens, there are always alternative timelines, even ones where every Carlton supporter worth their salt would rather be burnt at the stake than pay praise to any Pie.
After all, what if Markov had opted in at Carlton?
Would Cincotta have just become a Magpie, or would some other player have been thrown in the mix?
What, then, would it have meant for each club's current premiership push?
Given the numbers and similar roles played, the fallout isn't likely to be earth-shatteringly different had the studded boots been on the other foot.
Still, if the flap of a butterfly's wings is - mathematically, at least -  enough to see total chaos reign, or the roll of a die can be the catalyst for a room going up in flames, then there is no telling just how differently 2023 could have gone for these bitter rivals had their half-backs have been rebounding in the other direction.
Playing 'what if' can be fun, but with September on the horizon, and both Carlton and Collingwood set to take part together for the first time in a decade, the roots of this narrative - both real and hypothetical - only continue to run.
Throw in the fact that the clubs could very well meet in their first finals fixture since 1988, and Markov's choice to opt for familiarity rather than filling a vacancy in February may soon have permutations in September.
Every time the the Tiger-turned-Sun-turned-Pie or Carlton's ex-chippy get their hands on the ball, at least.