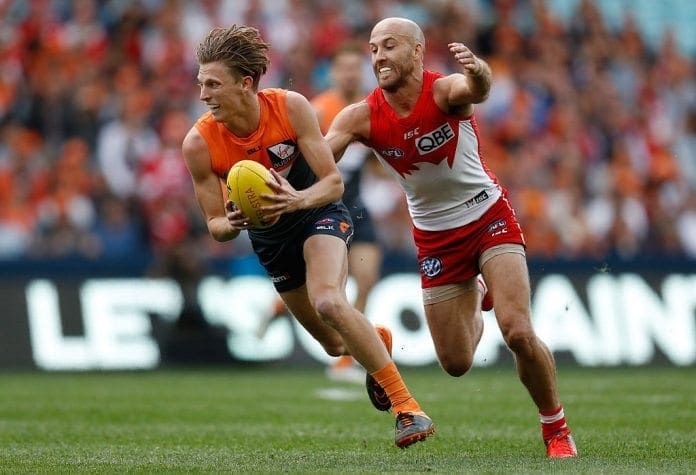 Greater Western Sydney star Lachie Whitfield is set to accept a six month ban if he is charged with breaching the AFL's illicit drugs code, according to the Herald Sun.
The 22-year-old is accused of hiding at former Giants' official Craig Lambert's house in order to avoid drug testers last season, with the help of former GWS football chief, Graeme Allan
If Whitfield accepts the six month suspension from the AFL for bringing the game into disrepute, his ban would start immediately and he would only miss eight games of football.
The charge of bringing the game into disrepute, would also mean he would avoid a potential four-year ban from the Australian Sports Anti-Doping Authority.
He would be banned from stepping foot in the Giants' training facilities until May and would likely be able to return to play two months into the season.
While Whitfield will reportedly accept the deal, it is unclear if Lambert and Allan will accept their deals. The pair will both offered one-year bans for also bringing the game into disrepute.
Whitfield, the No.1 draft pick in the 2012 National Draft, has played 71 games for the Giants, including 21 this season.