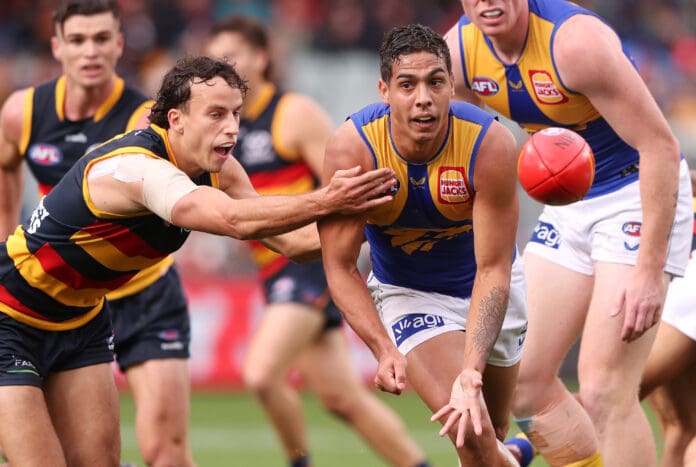 Young West Coast forward Isiah Winder has avoided a criminal conviction while appearing in the Geelong Magistrates Court after assaulting a man last year.
Winder was drinking in Geelong in December after attending an Indigenous players' summit when he became "heavily intoxicated". The 20-year-old was on his way home when he assaulted a man, though his lawyer David Grace said Winder had no recollection of the incident.
"He knows he was heavily intoxicated. He knows he can't act like this," Grace said.
"He's had psychological assistance and he's determined to right the wrong by showing the community he's learnt a lesson and he wants to forge a successful career in football."
Winder was ordered by Judicial Registrar Michael Bolte to pay a $1500 fine to the Mark West Foundation, a Geelong based foundation, and write a letter to the victim.
"I accept fully that this is your first exposure to the justice system and that it is a genuine lesson in life," Bolte said.
"Make this your last contact with the justice system going forward."
Winder made his debut for the Eagles in 2021, going on to play seven career games thus far. The 20-year-old was delisted by the club at the conclusion of the 2022 season, before being rookie listed by the club.