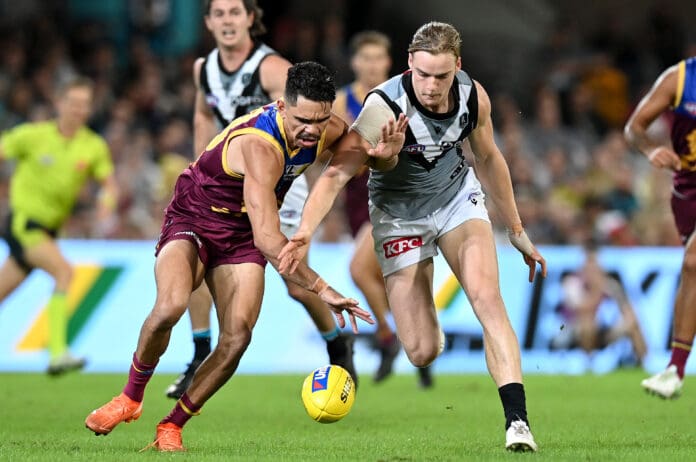 St Kilda is reportedly implementing a targeted geographical recruiting strategy similar to that of Geelong in years past as part of a wider attempt at luring talent to Moorabbin.
The enactment of this specified strategy is said to be an attempt at mirroring Geelong's long-standing blueprint of acting as a preferred destination for want-away players originating from the surf coast, Bellarine Peninsula, western district, and Greater Geelong.
Recent examples include the Cats' October trade for local talent and ex-Giant Tanner Bruhn and their drafting of Geelong Falcons product Jhye Clark in November.
The Sandringham Dragons, whose home base is located at Saints headquarters, are expected to continue to be a major feeder for St Kilda at upcoming drafts, following the selections of former Dragons duo and Saints NGA graduates Marcus Windhager and Mitchito Owens, who were among the eight Dragons scooped up at the 2021 National Draft.
According to The Age, the Saints' list management department will seek to prioritise local talent from the bayside, through to the Mornington Peninsula, at upcoming drafts, as well as when attempting to pry south-east Victorians playing interstate home to the coast.
"Certainly we are turning our mind to bayside as a point of difference," St Kilda CEO Simon Lethlean told the publication.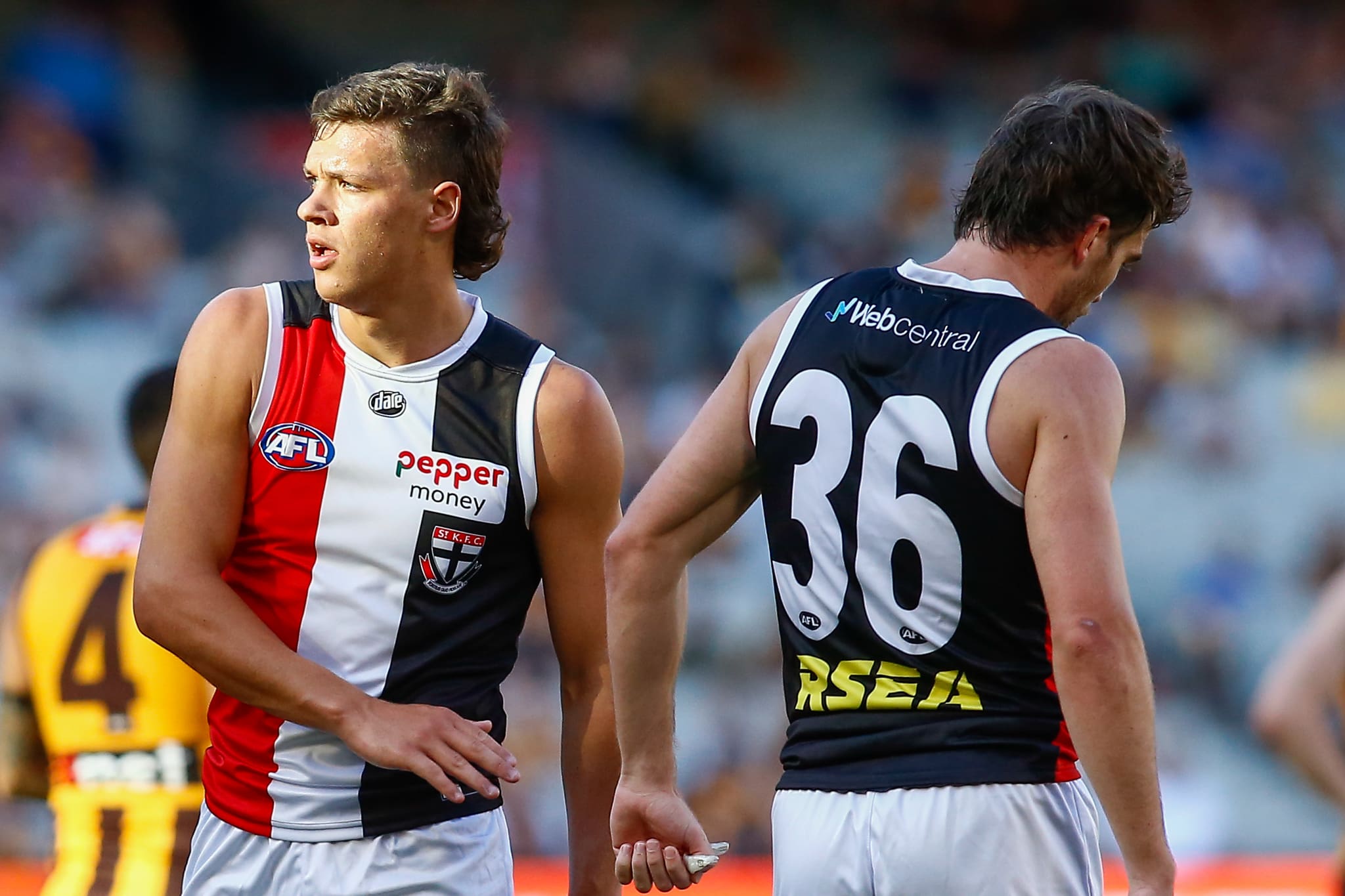 "We have a $50 million facility bayside, we have the Sandy Dragons based here, [and] we have the Sandy Zebras here. We have strong relationships with them.
"If you are on the margins and trying to attract kids to your club or attract those returning to Victoria we want to utilise our point of difference for players from bayside right down through the peninsula. You look at Geelong and what they have been able to do.
"It's not 'all in' and that's all we are doing, it is one part of an overall strategy, but we think we have a point of difference in the south."
GWS Giants midfielder Finn Callaghan and Port Adelaide half-back Josh Sinn are among the Sandringham products currently AFL-listed at interstate clubs, with Sinn's teammate Miles Bergman, West Coast's Campbell Chesser, and Sydney trio Joel Amartey, Hayden McLean, and Hugo Hall-Kahan also emerging from the Dragons' ranks.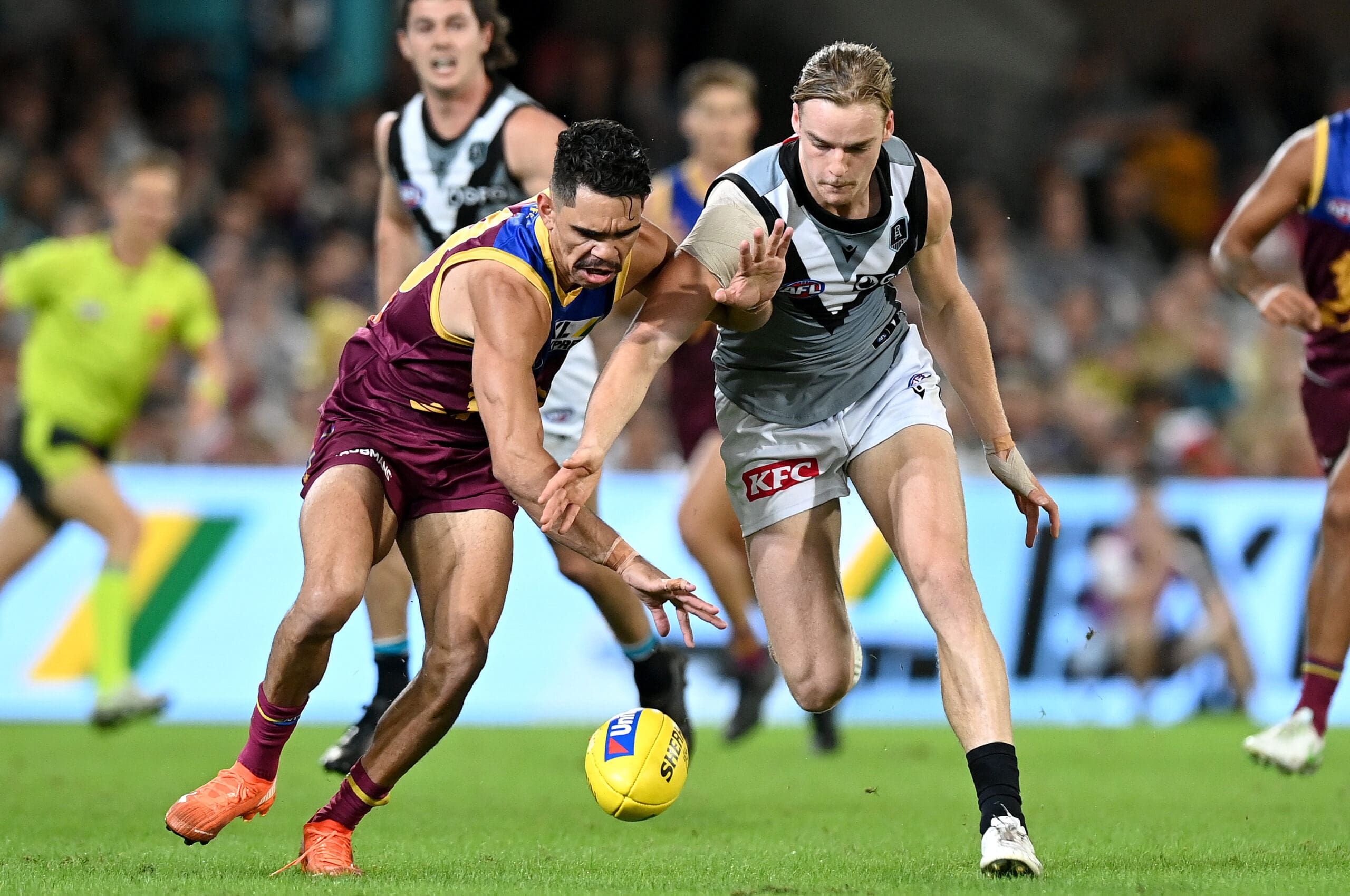 Following his delisting by Carlton, Liam Stocker, another Sandringham product, was lured to the red, white and black this off-season.
"You have the Sandy Dragons training here, you get to know the players they get to know us. It's tag and release, you monitor them and hope one day you get them back. Liam Stocker fits the bill of that as a Sandy boy," Lethlean also said.
"North Melbourne, Carlton, Essendon, they are all on top of each another. We are not, we are bayside ... no other club in Melbourne can do it, we have the whole corridor from here to Portsea."
The aforementioned Callaghan is currently without a Giants contract beyond this year, hence presenting as a realistic trade target. However, Sinn, who is contracted at Alberton through to 2025, would likely be a more difficult exchange to navigate.
McLean, Amartey and Hall-Kahan are all unsigned at the Swans, while Bergman is also off-contract.
Chesser re-signed with West Coast until 2025 last May.