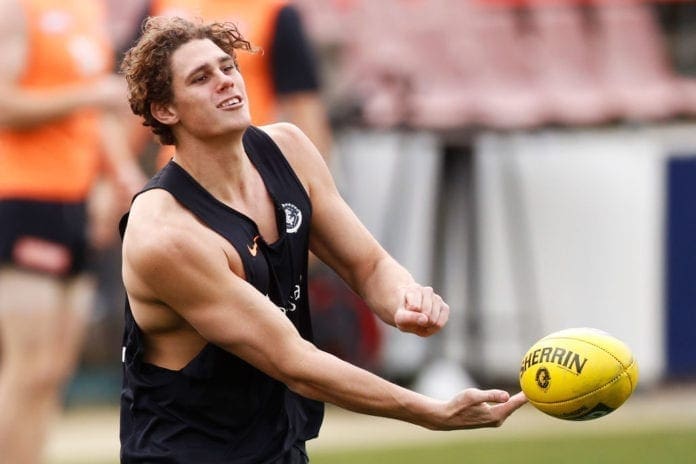 Every season the AFL has its feel-good human stories. With the rises and falls of teams in a year, we can sometimes forget that there are those within the industry who just need a lucky break.
Just about every club would have someone who fits this description. From high draft picks to cult heroes who have fallen on hard times, there's no shortage. What they all have in common to a person is that the AFL community is behind them.
These are the people we want to catch a lucky break this year, not just for their clubs, their supporters or themselves, but for the good of footy.
Sam Docherty & Ben Cunnington
It probably goes without saying, but every AFL fan is wishing these two nothing but luck. With both players undergoing chemotherapy, there is an outpouring of goodwill for the popular duo.
Both are talented leaders at their respective clubs, it would be a huge win to see both take the field in 2022.
The AFLW
This is another that goes without saying. With the AFLW growing, so are the number of serious knee injuries. For the league to thrive, the best players need to be available.
No one wants to see anyone get hurt, so for the rest of this season, the AFLW getting some luck on the injury front is what we want to see. It's a pretty general wish, but we'd love for the spate of ACL injuries to come to an end.
See Also: Fantasy/Supercoach Breakouts, Bargains and Cash Cows
Jade Gresham
The past two seasons haven't been kind to Gresham. Suffering a stress fracture in his back in 2020 and missing the finals, he tore his achilles only three games in to season 2021. Before injury struck him down last year, Gresham was averaging over 28 disposals and 7 clearances a game. His pace and trickery at stoppages are a point of difference for the struggling Saints and how they will be hoping he is fit and firing for season 2022.
Charlie Curnow
In full flight, Curnow is box office. A player to lift the crowd to its collective feet. In 2018, he kicked 34 goals from 20 games, in a hint of things to come.
Sadly, while we've seen glimpses, injury has denied the AFL public of a full season of Charlie. A dynamic power forward with rare athleticism, Curnow is that rare breed of AFL player. One that no matter who you support, you enjoy watching.
With pre-season reports suggesting that he's having a good summer on the track, there's hope that 2022 is the year that we see him explode onto centre stage.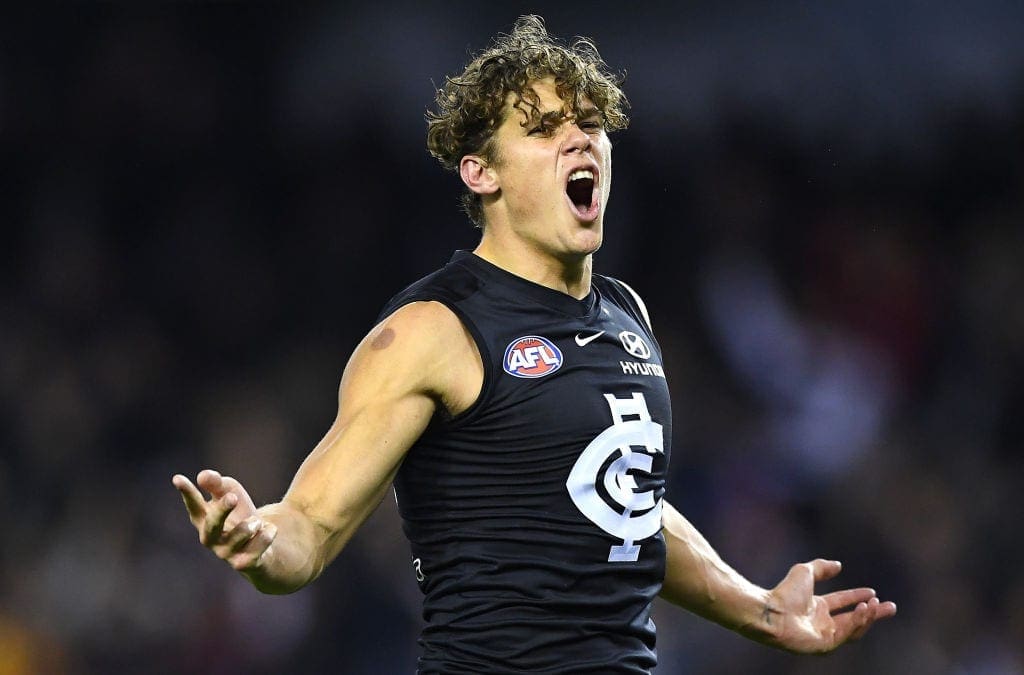 Nakia Cockatoo
Since being taken at pick 10 by Geelong in the 2014 National Draft, there's always been a buzz about Nakia Cockatoo. Despite showing glimpses of his freakish ability, sadly, he's been let down by his body.
The times he has been on the park however, he's shown that there's plenty to get excited about. AFL fans everywhere will be hoping that this is the year his body is able to stand up to the rigours of AFL footy and he can put together 20 or more games. If he can, there'll be even more reasons to watch this exciting Lions team every week.
Matt Rowell
Following a fairytale start, Matt Rowell has endured a nightmare past 18 months. Consecutive seasons blighted by serious injuries have stalled his career. Given what was on display in those first few games, it's been nothing short of tragic.
A meticulous trainer who is seemingly without a weakness, Rowell is still on the recovery trail. He staggeringly still averages almost four clearances a game, such was his immediate impact. It won't just be the struggling Suns who pray that Rowell gets some luck this season, but the AFL community in general.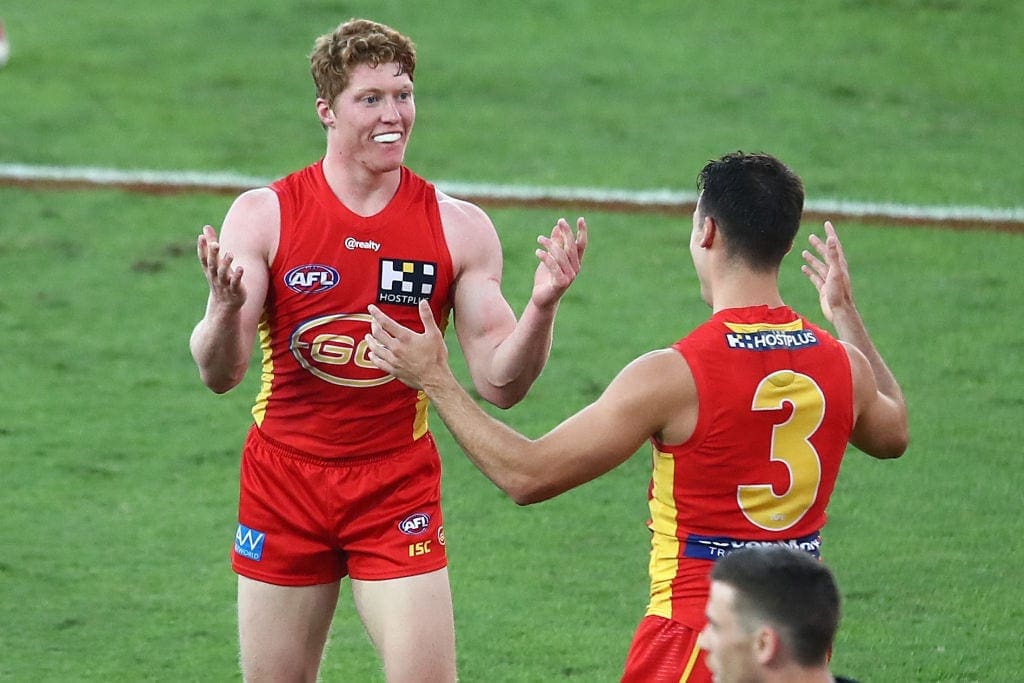 Matt Crouch
At his best, Crouch is an elite midfielder. Sadly, his career has been blighted by injuries, particularly around his groins. He's surely a candidate for a "groin relocation", as Billy Birmingham would put it.
Averaging just over 28 disposals, four clearances and four tackles a game throughout his career, Crouch is an elite ball-magnet who would be a great mentor to the young list the Crows are developing. Here's hoping that 2022 sees a change of fortunes for the midfield bull.
See Also: Why female athletes are welcoming criticism
Braydon Preuss
A cult hero when he broke out in 2017, big things were expected of 'Preussy'. He averages 21 hit-outs, almost two clearances and three marks a game despite never having had a full season.
His best came in his debut year with the Kangaroos. Since then, opportunities and injuries have hurt. If he can claim the number one ruck spot at GWS, he's a monster chance to go well past those numbers.
Aside from his numbers, the way he plays is worth the price of admission. The sight of a man mountain throwing his weight around on the field is always entertaining. With no more Shane Mumford, here's hoping we see some of it from Preuss this year.
Luke Shuey
With the Eagles tipped to go for broke this season, a bit of luck for star onballer Luke Shuey is definitely on the wish list. Averaging over five clearances and more than four inside 50's a game during his career, his numbers are more than handy.
His impact is at the Eagles is enhanced by his swagger. This is the man who nicknamed himself "Chingy", the sound his Norm Smith and Premiership medals make when clinking together around his neck. It's hard not to love players with character and if this is to be the last dance for some of these Eagles, it would be cruel for us to be denied a full season of Shuey.
Jeremy Howe
Knees and hamstrings have prevented us from seeing the best of this high-flyer lately. Over time, Howe has added more to his game than the weekly 'speccies'. He's become integral to the Collingwood backline and aside from being one of their crucial senior players, he's one of the competition's most watchable.
Over his career, he's averaged over six marks a game and three rebound 50's. It's no surprise he's so important to Collingwood's set-up. We've been robbed of seeing his spectacular talents over the past couple of seasons, let's hope season 2022 brings Howe some better luck.