While a portion of trade and free agency deals are often finalised in the dying seconds of the exchange window's deadline day, the wheels can often be in motion before the AFL home and away season is even underway.
Last year's trade window saw 36 players find a new club ahead of the 2023 season, some deals being brokered within hours and others landing after months in the making.
Between contracted players and free agents, AFL clubs and their list managers will often be putting the wheels in motion to scout targets right from their first appearance of the season, or could very well enter the new year with priority signings in mind.
Lion-turned-Magpie Daniel McStay was among the movers at the end of last season, with his switch to Collingwood coming months after his mind was already made up.
"Daniel McStay was a free agent of mine who I got across to Collingwood. But that was all done in July," CSM agent Nick Gieschen revealed to Zero Hanger in the off-season.
"It was still six months in the making, though. There was Brisbane's offer. Then came Collingwood's meeting. It then went back to Brisbane to think about whether to keep him. It eventually got to a stage where Daniel decided, 'nup, I want to come home'."
With the new season just over a month away, each club is sure to have their list of targets slowly coming together as they plan to scout out-of-contract names across the course of the year.
With this list, we name the one off-contract player your club should be keeping a close eye on in 2023.
Adelaide
The young Saint's rookie contract is set to expire at the conclusion of this season, with Wanganeen-Milera among the half-dozen of 2021 first-round draftees yet to confirm their future beyond their second year.
While the Saints will have Wanganeen-Milera as their priority re-signing for 2023, Adelaide, and potentially cross-town rivals Port Adelaide, are sure to pry at the chances of the outside midfielder potentially wanting a return to South Australia.
Much like Jason Horne-Francis' short-lived stint at North Melbourne, the abrupt departure of Wanganeen-Milera would be a harsh blow for St Kilda.
But with Adelaide looking to add to their midfield group, most likely searching for a replacement for the injury-stricken Paul Seedsman, the Crows might be the ideal suitor for St Kilda's young star.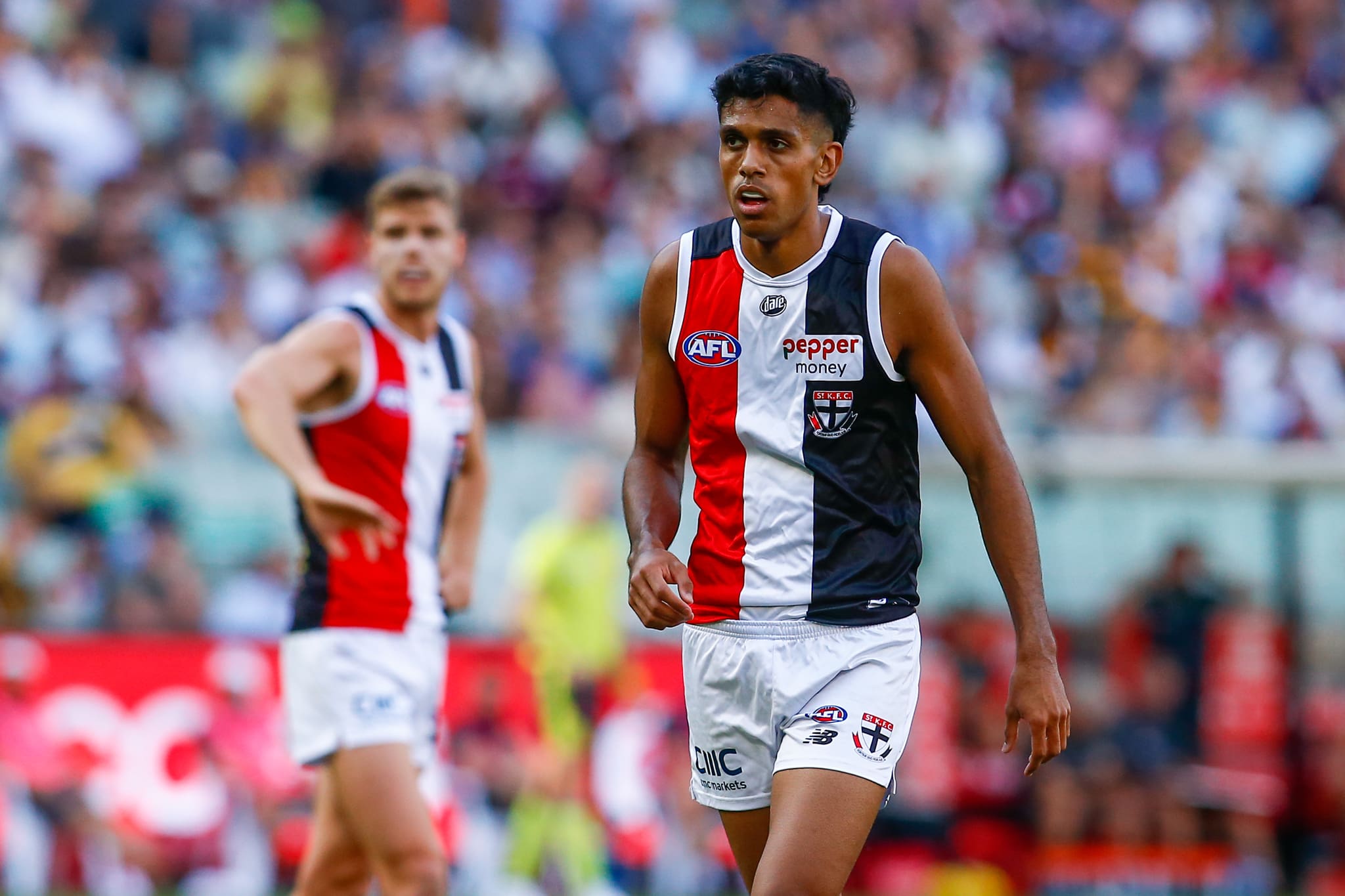 Adelaide will carry their own first-round selection, a future first-round pick and North Melbourne's second-round selection into the off-season, equipped with more than enough trade capital to potentially please the Saints.