While a portion of trade and free agency deals are often finalised in the dying seconds of the exchange window's deadline day, the wheels can often be in motion before the AFL home and away season is even underway.
Last year's trade window saw 36 players find a new club ahead of the 2023 season, some deals being brokered within hours and others landing after months in the making.
Between contracted players and free agents, AFL clubs and their list managers will often be putting the wheels in motion to scout targets right from their first appearance of the season, or could very well enter the new year with priority signings in mind.
Lion-turned-Magpie Daniel McStay was among the movers at the end of last season, with his switch to Collingwood coming months after his mind was already made up.
"Daniel McStay was a free agent of mine who I got across to Collingwood. But that was all done in July," CSM agent Nick Gieschen revealed to Zero Hanger in the off-season.
"It was still six months in the making, though. There was Brisbane's offer. Then came Collingwood's meeting. It then went back to Brisbane to think about whether to keep him. It eventually got to a stage where Daniel decided, 'nup, I want to come home'."
With the new season just over a month away, each club is sure to have their list of targets slowly coming together as they plan to scout out-of-contract names across the course of the year.
With this list, we name the one off-contract player your club should be keeping a close eye on in 2023.
Brisbane
It's hard to find an area on the Lions' list where they're in desperate need of attention, but with a cloud hanging over the future of defender Marcus Adams, coupled with the likelihood Brisbane have little wiggle room in their salary cap, Khamis could be the man for Chris Fagan.
The Lions can't afford an A-grade talent, nor do they need any more, so a role player with the frame and versatility of Khamis could be the way to go should the Lions look to add to their list.
The Bulldogs swingman has shifted between defence and attack as a third-tall, intercepting option, standing at 190cm and boasting an array of traits that have him well-rated as an aerial threat.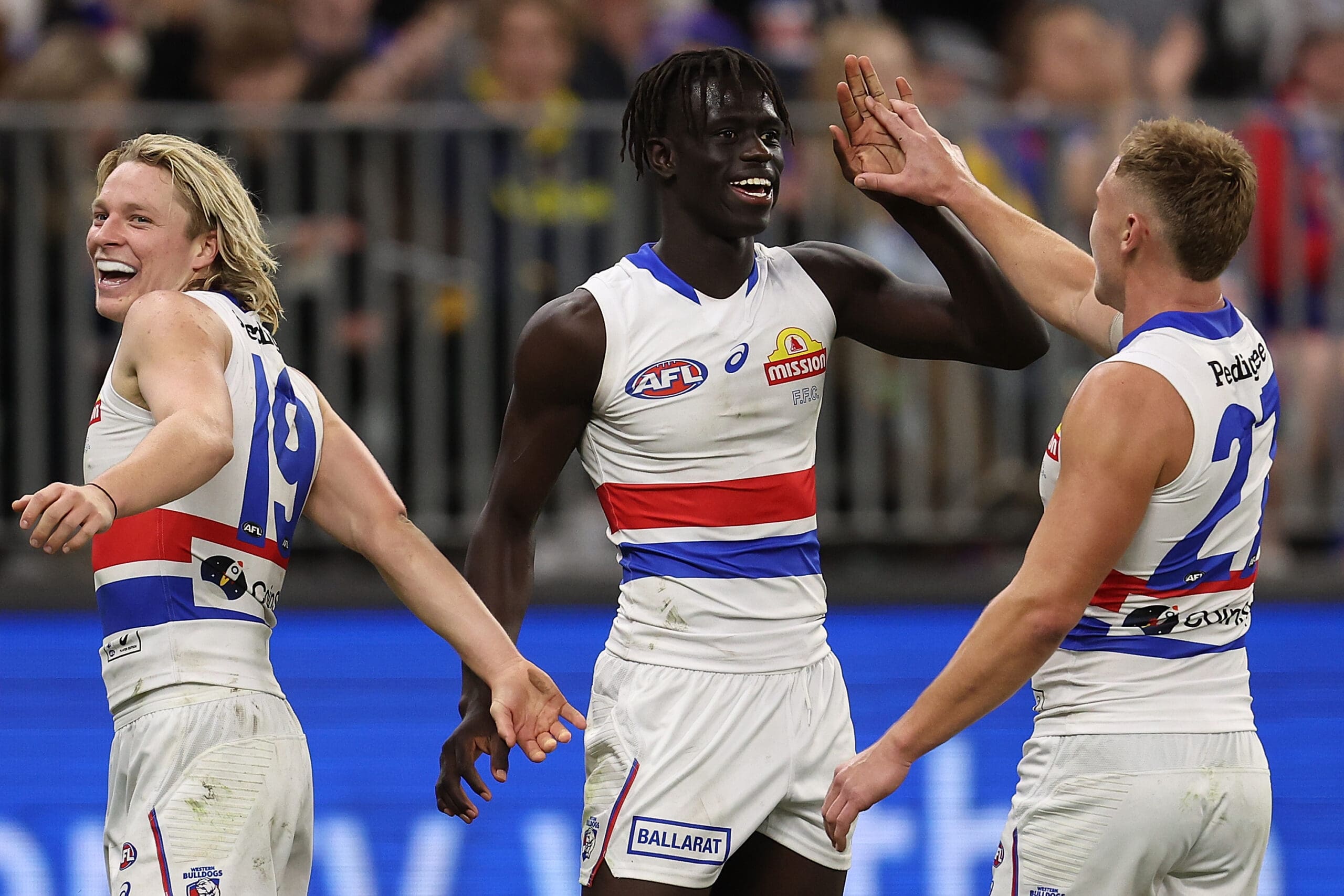 Whether he be utilised as a reinforcement in defence, or seen as a successor for Jack Gunston once he hangs up the boots, Khamis could be an astute bargain pickup for Brisbane this year.