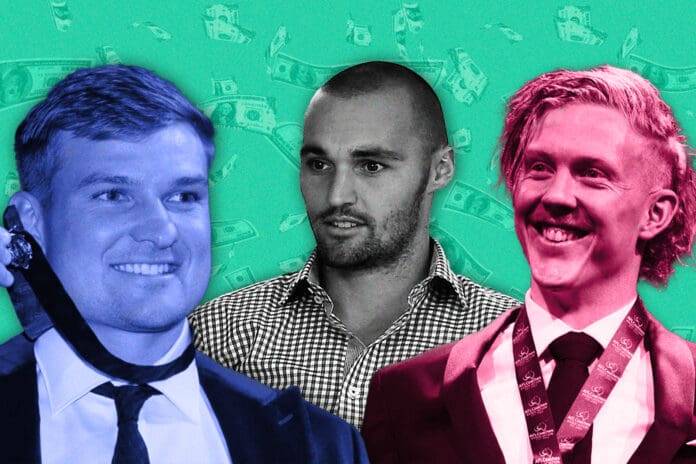 When fans in the stand think of player agents, similar thoughts are sure to flood their collective mind. Images of slick talkers in pin-striped suits are likely to emerge. So too are scenes of power brunches where Romalian-typed business cards change hands as drained iPhones remain arc-welded in the other.
With Hollywood scripts, an unhinged Tom Cruise performance and the more unscrupulous members of the industry doing little to douse these flames, all agents appear to have been tarred with the same brush that smeared real estate agents and used car salesmen long ago.
Yet, like most preconceived notions, there is plenty of trash covering the truth.
Despite all of the adjoined hoopla and fringe benefits, at its heart, player management is all about helping people. And for Nick Gieschen, there is genuine pride in the multifaceted role he performs for others.
As an integral prong of Paul Connors' aptly named Connors Sports Management (CSM) group, the 38-year-old plays his part in catering to a stable that includes Brownlow medallists, Norm Smith winners and enough premiers to have even the Hawks of the 80s blushing.
But in a genuine shift from Jerry Maguire's brand of mile-a-minute misrepresentation, dealt out from behind the dash of his BMW, Gieschen's feet are firmly on the ground, with his hands at the wheel of a low-range Ute.
Growing up as the son of former Richmond and umpires boss Jeff Gieschen, the winter code has always coursed through Nick's blood. But while his own playing days led him on a whistle-stop tour of the state leagues, including posts at Port Melbourne, West Perth and eventually Norwood, like his father before him, Gieschen's peak would come beyond the field of play.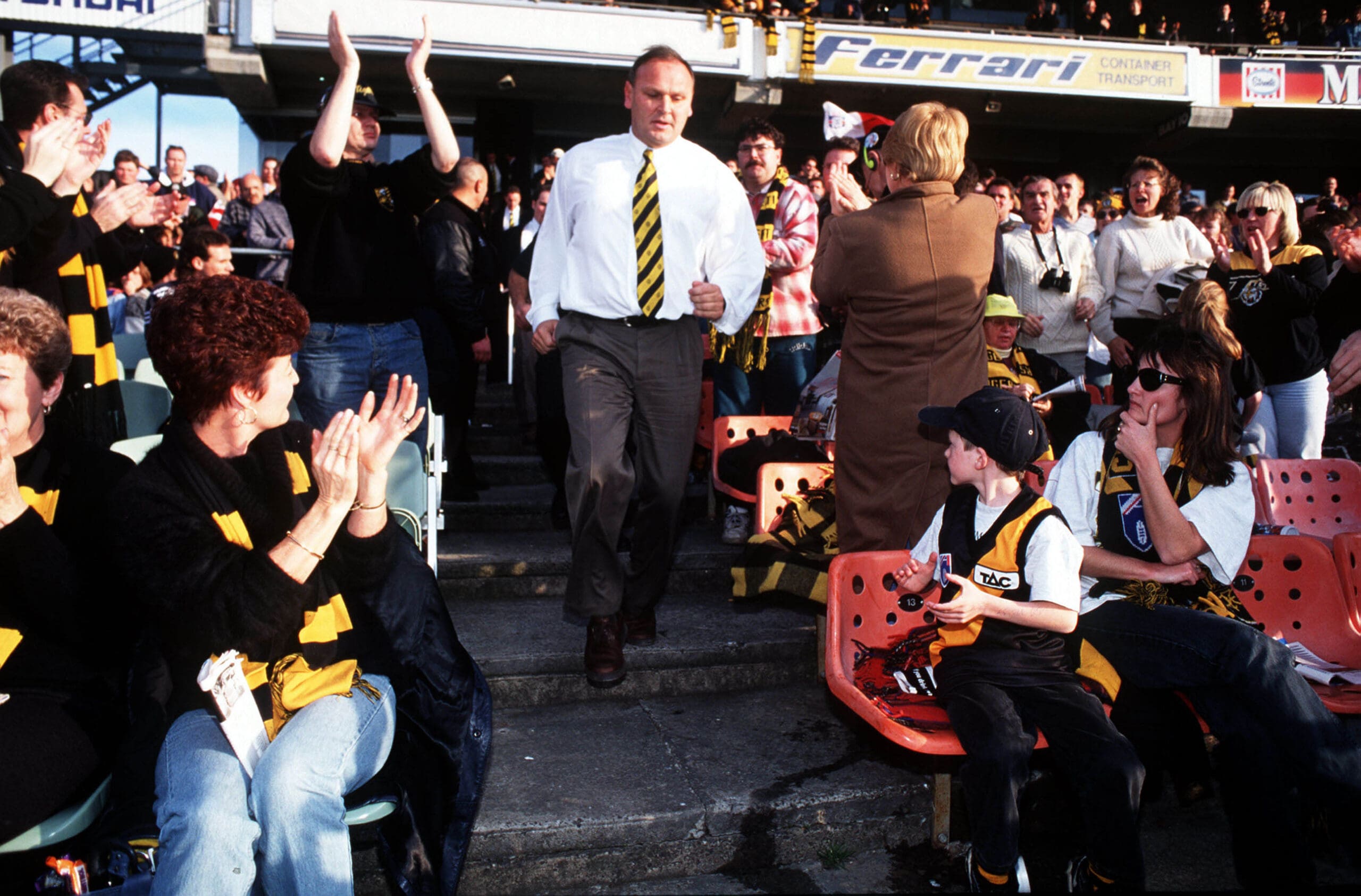 Although his ability to up and leave for better offers have foreshadowed the future, Gieschen is all too happy to admit that family ties have played a hand in his success.
"I got into managing through playing," Gieschen told Zero Hanger.
"I had some contacts, but obviously the family, with dad, helped as well. Still, it was more my own pathway journey, and I met some good people along the way. From there, I got in the door and here I am."
Now 13 years on from calling curtains on his days chasing the pill for the Borough, Falcons and Redlegs, the boots may be on the hook, but winning the hard ball remains the name of Gieschen's game. With dirt still under his fingernails and clients of every nature keeping his schedule stocked, the family man is clearly up for the fight.
Across the course of last month's trade period, 36 AFL players found new homes, all off the back of deals brokered by their listed agents.
For players, the annual exchange period provides opportunities to return home, see a spike in their playing time, change positions, bolster their bottom line or, for the veteran class, keep the sun in the sky for another season or two.
For their management, October is a time of high stakes, late nights, back-and-forth and eye-watering phone bills.
"Most of the time - I'd say 95 per cent of the time - a deal gets done. It's not always easy, but it's our role. It involves speaking to both clubs and all parties until it's over the line. Nobody is going to be happy 100 per cent of the time, though," Gieschen delineated.
"Ultimately, we work for the players, but at the same time, we're quite respectful of the clubs too. We've got ongoing relationships with them and players at every one of them, so we don't want to get any club, or their list managers, offside. We want to be respectful."
With no two list managers presenting the same, and some more flexible than others, tailored tactics are drawn up to keep the plates spinning and smiles on the dials of all parties.
But what are the mechanics of a trade? And why is it that they always seem protracted? Is it a matter of just nutting out the nitty-gritty, or does greed have a role to play?
"Each trade is dependent on a lot of factors. Discussions are had throughout the season, and often they're at the start of the year. And as the year unfolds, they begin to take shape," Gieschen stated.
"For example, Daniel McStay was a free agent of mine who I got across to Collingwood. But that was all done in July. It was still six months in the making, though. There was Brisbane's offer. Then came Collingwood's meeting. It then went back to Brisbane to think about whether to keep him. It eventually got to a stage where Daniel decided, 'nup, I want to come home'.
"Some trades go down on the first day, but most go down in the last 10 minutes. All the discussions are had prior to the period, but the clubs aren't in a rush to get them done because there are always other parties involved, as well as other deals they're trying to get in on and squeeze something from.
"It can take the first day or it can take the whole time limit, but I'm not really fussed how long it takes, so long as it gets done."
As in life itself, currency remains the key to successfully ending any negotiation. But with picks, both future and present, flying every which way and the secrets of each club's salary cap remaining a mystery, many on the outer are left scratching their heads.
Why are clubs happy to part with known quantities in exchange for rolls of the dice? Who is of value to who in the end? Is it a player's market, or is their worth simply expendable in the long run?
As the conduit between the clubs and his clients, it is Gieschen's role to find method among the madness. And though specific tools can come into play before a prospect is rung up at the register and sold at the market, often intuition can rule over sense.
"If it's a player staying at their own club, where they sit amongst that group, in terms of performance, age, achievements and position, is crucial. But then there's market value. You need to take into account what another club would be willing to pay them," Gieschen said of the competing forces at play.
"There are always discrepancies. You might find a player that hasn't finished top five or top six in a best and fairest count gets a bigger deal, but that's often due to their age, if they're a key position player or if their club is still keen to tap their perceived talent. There's no exact science, but the bottom line is that there are market forces at play.
"Because we've got a number of players at every club, we've got a good handle on the values of players around the competition."
Akin to those in the press box, the trade and draft periods have become the biggest weeks on an agent's calendar. While the whims of their many clients can differ depending on circumstance, the job of keeping each happy, loved and secure is the same for every name.
Should you scan Gieschen's books, you will find that the father of two plays the role of surrogate parent to players on each end of the career spectrum. Yet, while there may be no hierarchy in his stable, it's often the fowls, and not the thoroughbreds, that require the most attention.
"Often, it's the young boys taking up most of your time because they're on the edge, they're anxious and they're fighting for their careers," Gieschen uncovered.
"I manage Ollie Wines and I probably talk to him once every two months. He's so relaxed. He's got six years to run on his contract. He's a Brownlow medallist. He's independent. He's low maintenance. He's got everything in place. If he needs me, he rings me. But we're so cool. He doesn't need me to speak to him every day. It's not what he wants. We have a relationship where it's two-way. When something pops up, we touch base.
"You can always touch base after games, when they're injured or just to say g'day, but there are no set rules. I just let it go naturally.
"Clayton Oliver is one of mine and he's a superstar. You obviously need to give those guys a little bit of attention because they are important, and you wouldn't want them to think you don't care.
"There's a bit of a balance, but you know the players well enough to understand that they're all different and that some guys need more love than others. I think I know them all well enough to cope with that, though."
The notion that agents and players hold amicable friendships is one that is still sure to vex many punters. After all, why would anyone want to be mates with someone that takes a percentage from their pocket?
Unlike agents in tinsel town and those brokering deals for the likes of Lionel Messi, LeBron James and Serena Williams, the size of the figures being bandied are much smaller in Gieschen's world. So too is his slice of the pie.
But while money does make the world go round, it is far from the be-all and end-all for Gieschen, with his client's well-being far more important.
"When I'm doing a contract for a player, the last thing I think about is the money that we get out of it," Gieschen stated.
"Players only have a short time in the game, and to be honest, it's got to a stage where, if anything, the clubs are getting tougher. Brodie Grundy had five years left on his deal at Collingwood and they wanted to boot him out."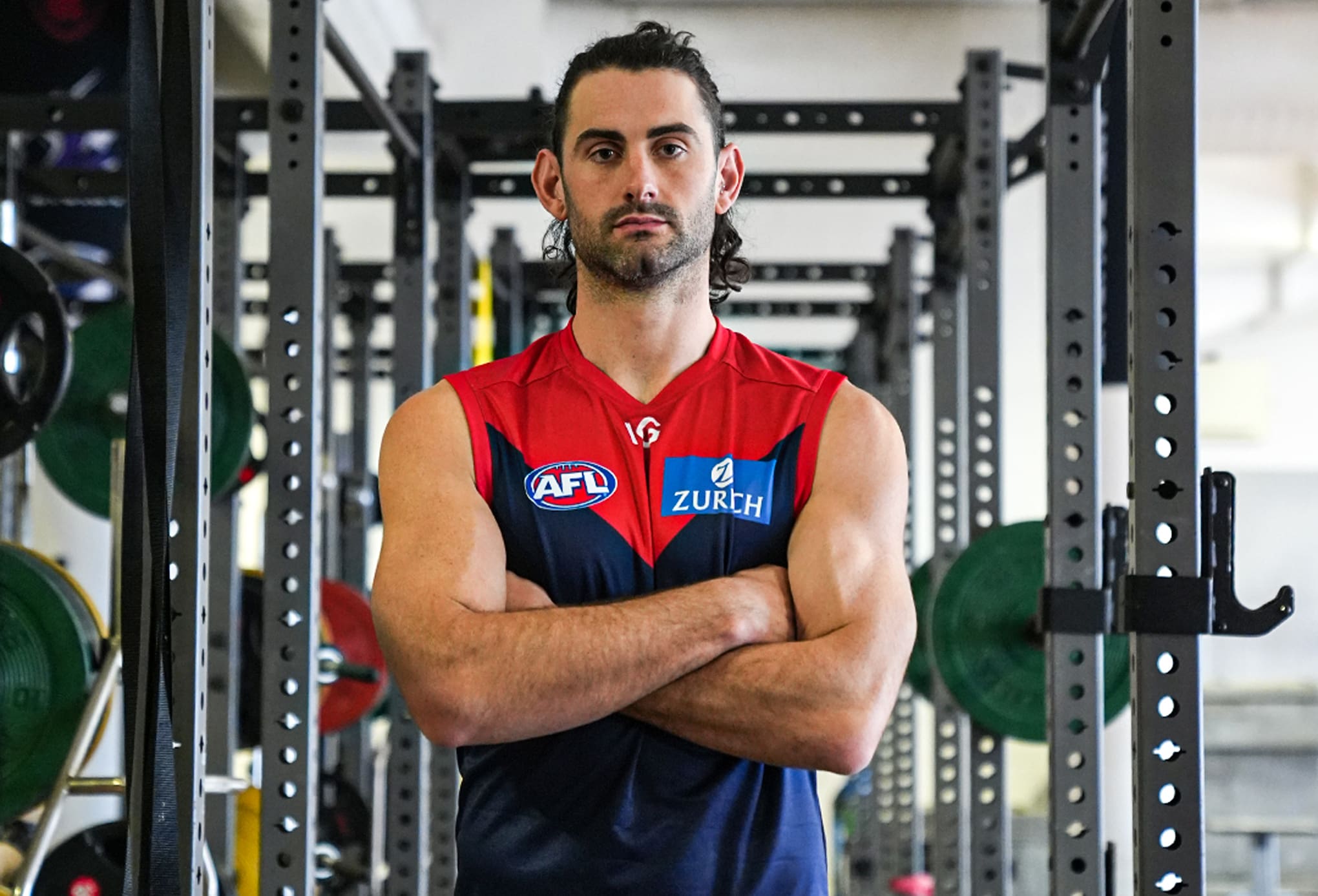 "It's our job to make sure that when it comes time to do a really good deal, we do it. That's why the players pay us. The clubs don't have to agree to anything," he added.
"We work for the players; I don't give a s**t what anyone else thinks. We work for them, and we do a really good job. I don't think the public see the little things we do behind the scenes such as supporting players, trading them when they're not getting a game and getting players jobs.
"We just do our job, and I know the players, their families and the clubs appreciate it. That's all that really matters."
Agents have often expressed that they only want the best for their clients, and Gieschen's words do nothing to belie this belief. Whether those cheering and jeering his herd believe him or not, he has his blinkers on and his stable on his back.
There is a care for his players there, whether those on the outside can see it or not.
With less than a month to go before the 2022 National Draft, the nation's most talented teenagers are currently fretting on several fronts. Not only are these hopeful heroes of tomorrow stewing about whether a club will call their name or whether they will need to move across the continent, but their anxiety has also been compounded by the stresses of their final high school examinations.
Though Gieschen's job is to keep these kids' names on the radars of every recruiting team, it is also his duty to make sure the most hectic month of their young lives run as smoothly as possible.
"I tend to just check in and see how their exams are going. Most of them will be done by mid-November and then we've all got two weeks before heading into the draft," he outlined.
"A lot of the boys know where they sit ahead of this point, but if we need to have a chat with any of them about anything, or if I've heard something, or if the family want information, then we're certainly there to guide them in the leadup to the draft."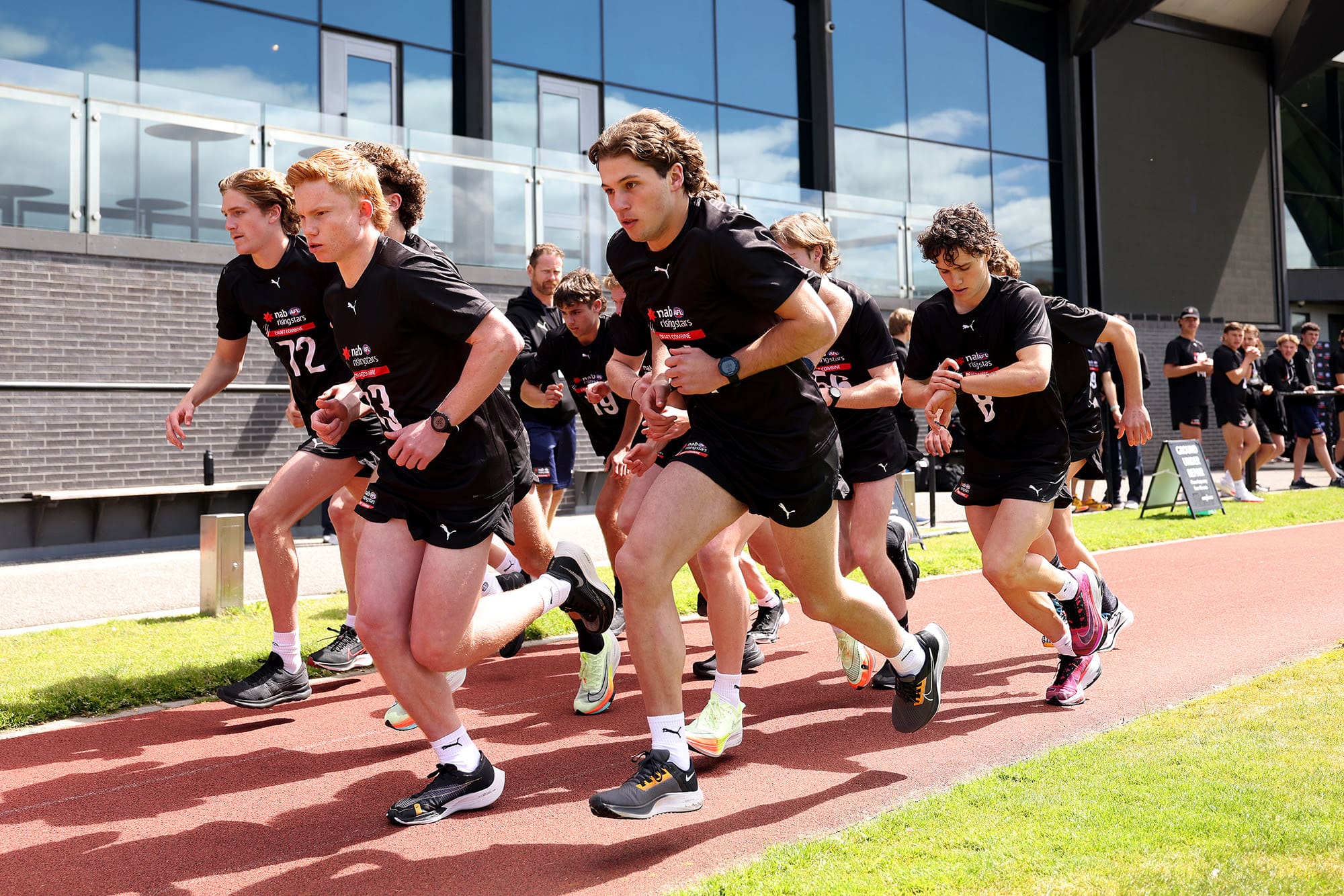 Although any one of this latest draft class could kick on and become the next Oliver or Wines on his books, Gieschen is likely to remain in their lives, even after the final siren has sounded.
The expression that football is a cut-throat industry has become trite. But with an AFL player's average career length sitting at around six seasons, there are a myriad of potential pitfalls that require navigating.
Simply earning a consistent senior game is enough to have most names on AFL lists tossing and turning at night. And with only a minute portion of players earning the right to retire after supping from the premiership cup, these young men in the prime of their earning lives rely upon guidance from outside of the locker room.
With CSM's services aimed at aiding educational avenues, share market advice, property entry, marketing opportunities and financial planning, there is little reason why any of Gieschen's clients should be frittering their days spent earning within the top tax bracket.
Still, as even the champions of the game are forced to call time eventually, what is the role of a player agent when everything is played out? Ultimately, these athletes are spent forces, so how far does the friendship actually extend?
"The short answer is that it's really up to them," Gieschen explained
"For some players, it's ongoing. If a player goes back and plays state league or local footy, I'll do their deal for them. I'm always there to help them. If the relationship is good, which they invariably are, you're happy to help them.
"Some players exit the game and they're bitter. Not at us, but they're just worn out by the system, and they need a break. But any player that I've managed, if they ever rang me or needed something after they'd hung up the boots, I'd be more than happy to point them in the right direction.
"And to be honest, if I asked something of them, I'm sure they'd do the same for me."
In this current era of empowerment, increased wages and raised profiles, more is being asked of an AFL player than ever before. Gone are the days of rolling up on a Saturday afternoon and training twice a week after work. Today's athletes aren't just that, they are full-time professionals, expected to cash in at every opportunity and to remain faultless both in and out of the arena.
As some have found recently, the spotlight has never been brighter.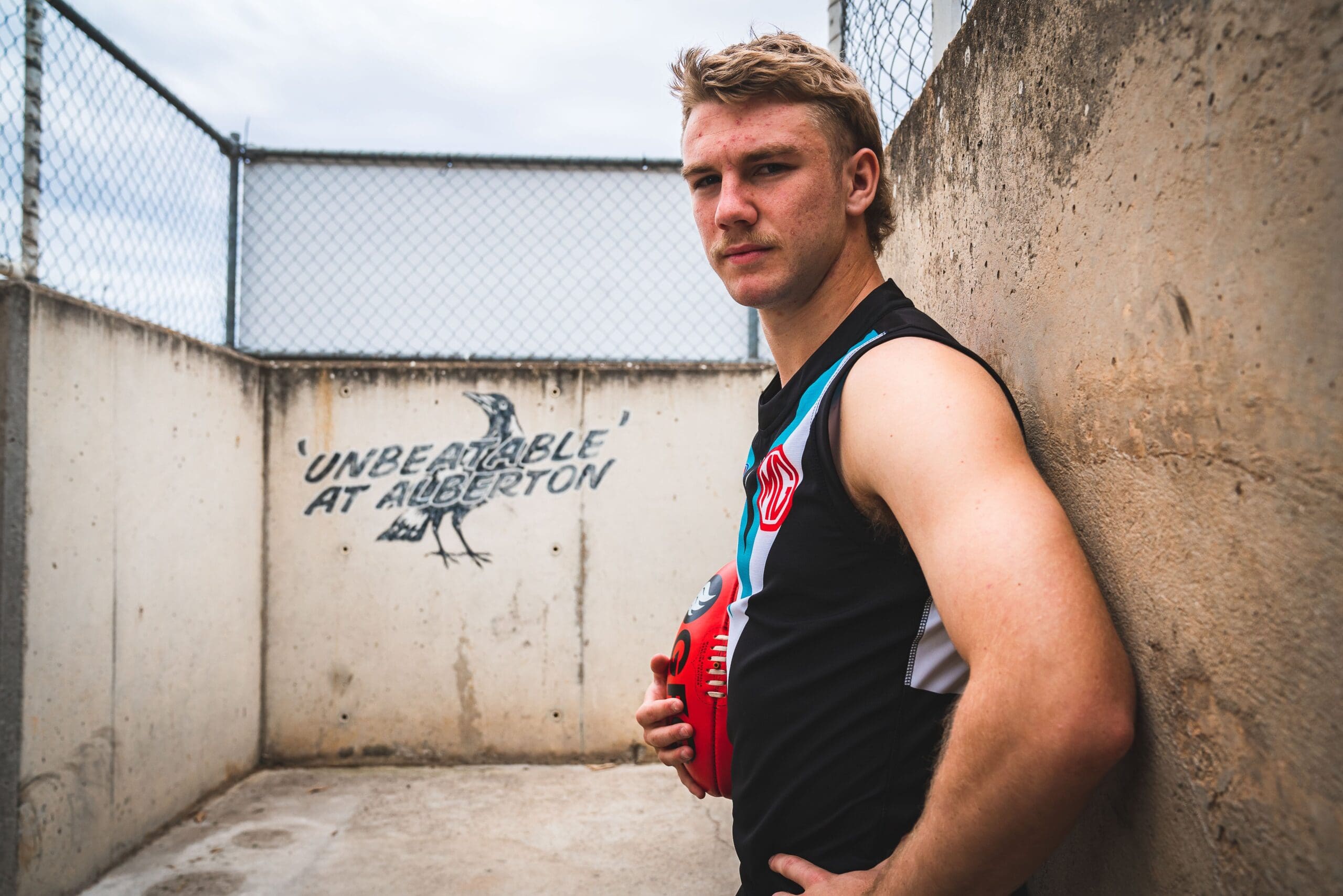 While purists will decry that moves for money only tear at the unsighted fabric of the game, with only a limited time available to both earn and perform, those with their faces on billboards, screens and footy cards have every right to take what is theirs and still ask for more.
Getting a kick on the weekend will always remain the name of the game, but as it is no longer the sole requirement, questions outside of players' wheelhouses require answering.
Some see player managers as unnecessary. Why, after all, should someone outside the locker room have an influence on what happens within it? Others see them as a necessary evil. Yet, with players being reeled in every direction by baited hooks, the many roles of an agent have become essential.
They are both mentors and mediators. Their role is to read the tea leaves and to set the wheels in motion. They take the unnecessary from their player's plates. They shoulder the workload and do all of the dirty work. They go into bat for their clients. They steer them too.
They are also like you. They sit in the stands. They cheer themselves hoarse. They want the best for all of your favourite players. They just know them personally. Free to call them without the worries of a lawsuit.
Stereotypes are only broken once people are viewed as individuals. As the weeks leading into the draft erode into days and hours, it's worth remembering that Gieschen won't be stuffing his pockets, shopping for sportscars or consulting with Italian tailors, his days will be spent helping others travel to their next destination. A destination he left no stone unturned in trying to reach himself.