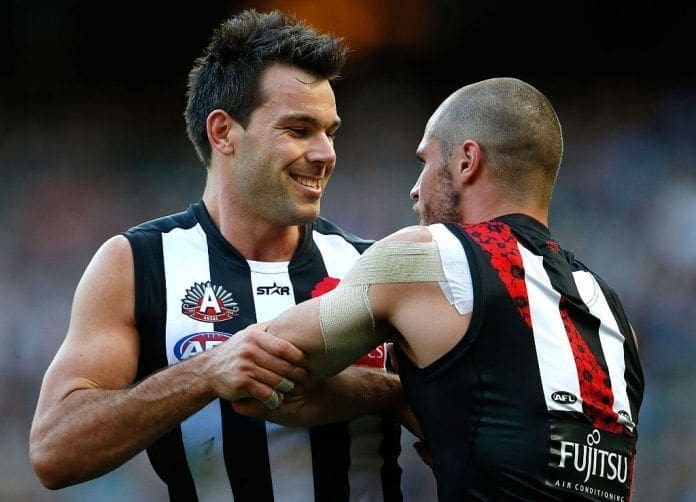 Almost 40 players have called time on their AFL careers in 2021, with their legacies varying in degrees of individual and team success.
With a variety of legends, club champions, role players, and folk heroes amongst this class of retirees, we thought it'd be a fun thought experiment to come up with a best 22 side.
The team will be constructed based on position, accolades (both team and individual), in addition to potential (for those impacted by injuries).
Defence
Birchall was a four-time premiership player who embraced his role as a reliable defender and clean ball user over his 287 games between Hawthorn and Brisbane.
Astbury was best known for being a rebounding defender with a stellar intercept game. He leaves the game as a three-time Premiership player with Richmond.
Houli was an All-Australian and three-time Premiership player with Richmond, best known for his knack to accumulate touches down back and generate attacking play off the half-backline.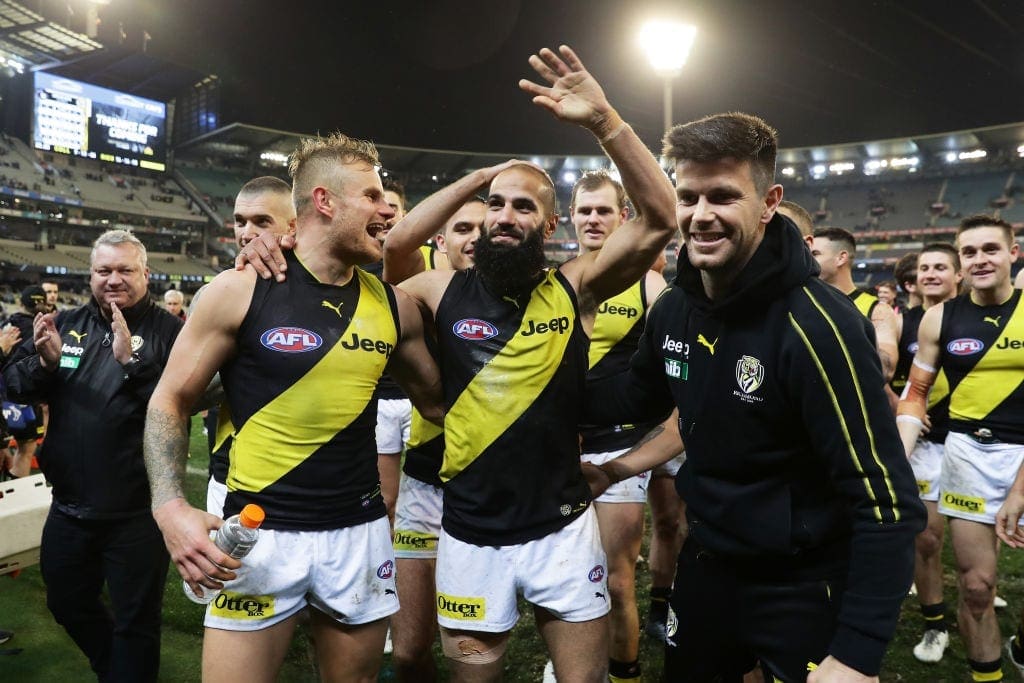 Harbrow leaves the game behind as a Gold Coast Club Champion and the Suns' all-time games holder (192). His dash off half-back was just as valuable as the example he set for the Suns' youngsters.
Talia was a valuable lockdown defender. The two-time All-Australian was renowned for smothering his opponents and doing the basics well. He ended his time with Adelaide after 200 games and a Malcolm Blight Medal.
Wood was a fierce interceptor and valiant leader in his time with the Western Bulldogs. He overcame early injury struggles to end his career as a premiership captain, All-Australian and Charles Sutton Medal winner.
Midfield
Mackay was not only versatile, but he was also reliable, always able to find the footy and put the team first. He walked away after 248 games with Adelaide and a grand final appearance.
Murphy was a dangerous man with the footy in his hands. The former Pick 1 and All-Australian was crafty and efficient when moving the ball forward. He left footy an AFLCA Champion Player of the Year, dual John Nicholls medallist and 300 gamer for Carlton.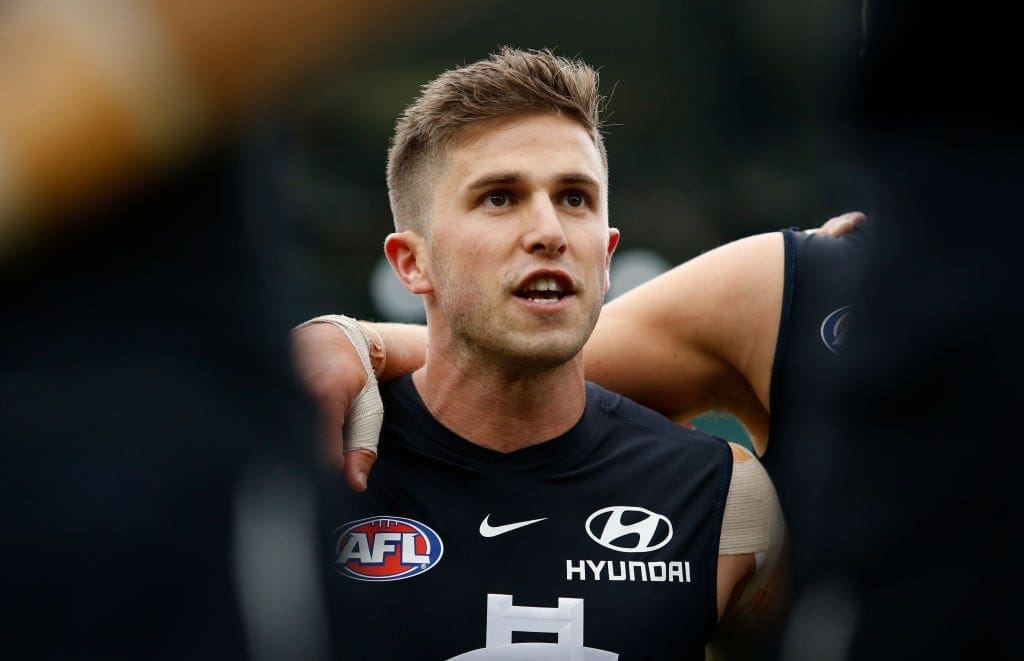 Hill made use of his devasting speed and agility to torture oppositions throughout his time in the league. He was crafty and calm with the ball in his hands and also displayed a natural ability in front of goal. After 218 games he left footy a Dockers as a legend.
Forward
Mayne was scarily efficient pressure forward in his 172 games with Fremantle before settling into a defensive-winger position at Collingwood, where his experience helped anchor the younger team around him for a further 76 games.
Hooker showed flashes of brilliance as a key-defender and marking forward. The All-Australian managed 219 games and a W. S. Crichton Medal in his time with Essendon.
Burgoyne was a brilliant footballer. He could hurt you just as bad up forward as he could reading the play down back. He retired as an All-Australian, four-time premiership player and third in all-time games played (407).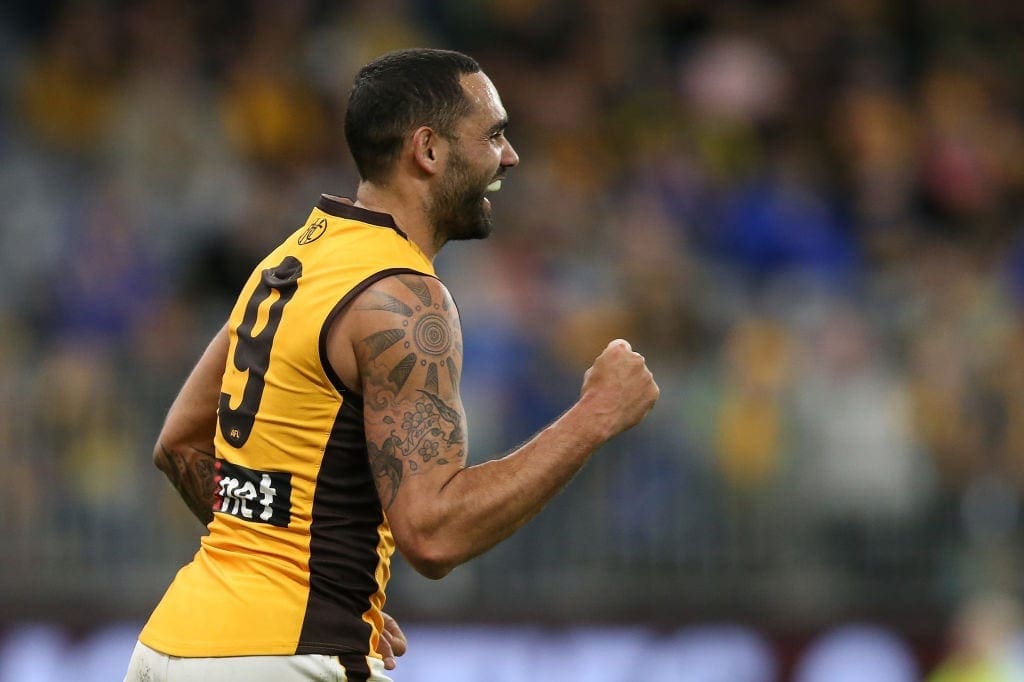 Betts was a goal-kicking freak who was capable of scoring from anywhere and at any time. He leaves behind a career resume with three All-Australian selections and 640 goals in his 350-game career with Carlton and Adelaide.
Jenkins was a big-bodied forward who was not shy to throw his weight around when in aerial contests. He managed to kick 296 goals from his 149 games between Adelaide and Geelong.
Zaharakis was a reliable midfielder who was confident in front of the big sticks. In his 226 games with Essendon, he won the W. S. Crichton Medal and is perhaps best known for kicking the game-winning goal in the 2009 ANZAC Day game.
Followers
Mumford was a bully if you weren't on his team and a warrior if you played alongside him. The bruising ruckman would throw his weight around and dominate others physically. He leaves the game as a premiership player and Kevin Sheedy medallist in his 216 games between Geelong, Sydney, and Greater Western Sydney.
Jones was hard at the footy and fearless in his approach to the game, always willing to take risks and put the team on his back when they needed a spark. The 302-gamer retired a three-time Keith 'Bluey' Truscott medallist and Demons icon.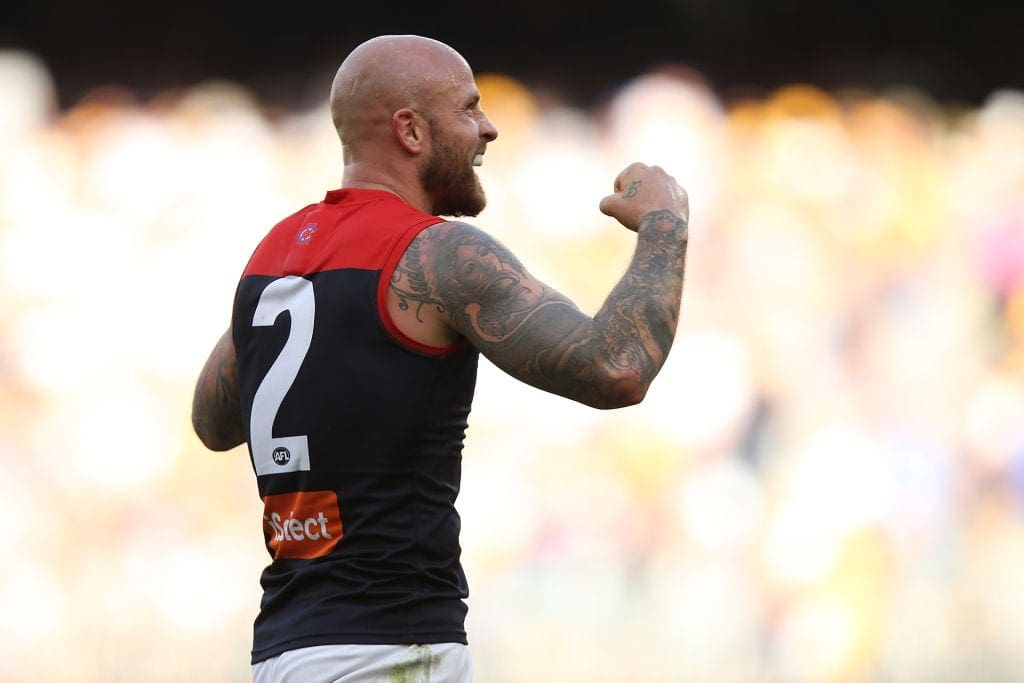 Rockliff was a true ball-magnet who always seemed to have the footy in his hands, and if he didn't he would be laying a tackle to make sure he had it back soon enough. The All-Australian called time after 208 games between Brisbane and Port Adelaide, where he won the Merrett-Murray Medal twice.
Interchange
Scully was a running machine who always patrolled the wings and offered an element of danger when venturing forward. The former Pick 1 played 187 games between Melbourne, Greater Western Sydney and Hawthorn.
Greenwood was a tough midfielder who not only emphasised attacking the footy but also wasn't afraid of tagging the opposition's most dangerous player, something he routinely displayed in his 160 games between North Melbourne and Collingwood.
Jetta played his best footy as a small-bodied defender who used his pace to shut-down opposition forwards during his 159 games with Melbourne.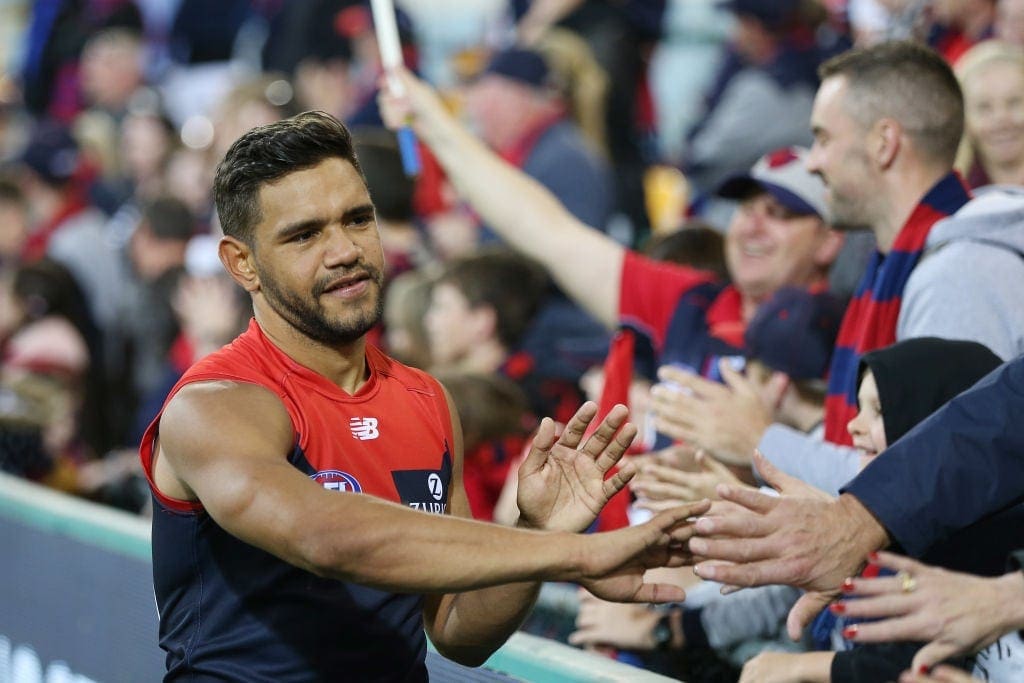 Jong was a solid midfielder who had game-breaking ability out of the contest but unfortunately, due to an array of injuries, only managed 65 games in his time with the Western Bulldogs.
The 22 of '21
FB: Grant Birchall, David Astbury, Bachar Houli
HB: Jarrod Harbrow, Daniel Talia, Easton Wood
Mid: David Mackay, Marc Murphy, Stephen Hill
HF: Chris Mayne, Cale Hooker, Shaun Burgoyne
FF: Eddie Betts, Josh Jenkins, David Zaharakis
FO: Shane Mumford, Nathan Jones, Tom Rockliff
Int: Tom Scully, Levi Greenwood, Neville Jetta, Lin Jong