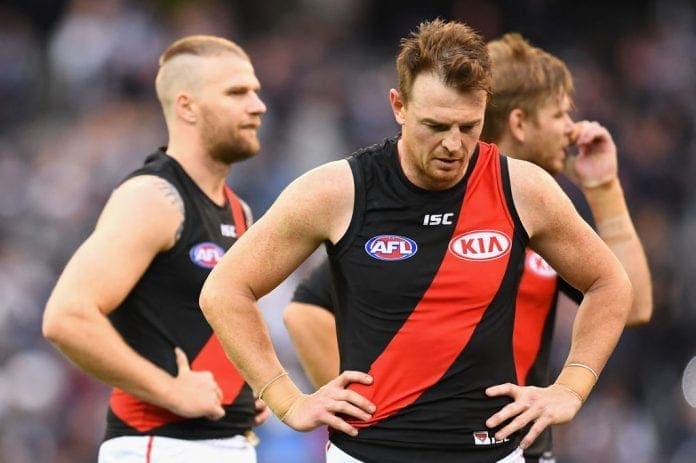 Former Bombers star Brendan Goddard has declared that the club's supplements saga "wasted" the late stages of his career.
The two-time All Australian moved from St Kilda to Essendon at the end of the 2012 season on a four-year deal when he was still at the top of his game.
Goddard believes the Bombers were destined for big things under then coach James Hird prior to the drugs scandal taking its toll.
"It was obviously a missed opportunity because of things outside of my control," he told Sportsday WA.
"I look back on it and essentially I was still in the prime of my career. I was 27 when I left St Kilda and we had our struggles in 2012 at the Saints, but I was physically and mentally in the best shape of my life.
"(My first year at Essendon) went really well. I could see the vision that James Hird and Mark Thompson and David Evans had kind of painted for me when I was talking to them to come across and the promises they made, it was all coming to fruition.
"Obviously it then all blew up in our face. I see it as a real missed opportunity and selfishly, I essentially wasted four years of my career because of the restraints we had and the mental state everyone at the footy club was in … you weren't in a place to be able to perform at your best or consistently enough to compete at AFL level."
Goddard said AFL football already puts enough pressure on players and Essendon can hold their head high for how they performed under the extreme circumstances.
"I've said it time and time again, footy is hard enough to get yourself up for and play consistently well without all these external pressures going on," he said.
"So I guess what we achieved at the time was still impressive considering the situation really."