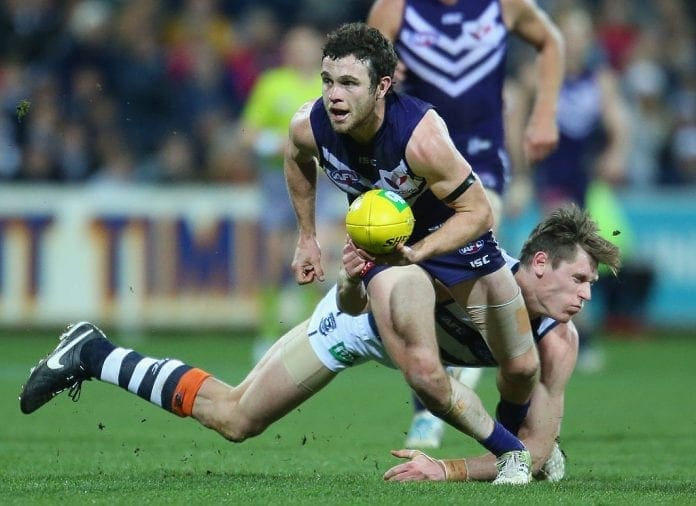 Former St Kilda captain Danny Frawley has revealed his top five football pests on Melbourne radio station SEN on Tuesday morning.
Frawley listed current day players as well as some he played against himself, in a list of players who were sure to make opposition fans' blood boil.
5. Terry Wheeler
The defender played 157 games for the Bulldogs between 1974-1983, before going on to coach Footscray for five seasons between 1990-1994, and was named as the All-Australian coach in 1992.
"Was possibly the League's most struck player during his playing days and often turned up at the tribunal as the aggrieved party. This was likely due to the use of the squirrel grip that he managed to often hide from the umpires but not the fans," Frawley said.
"He got hit a little bit because behind the scenes he'd give the plums a little squeeze which a lot of players weren't too happy with."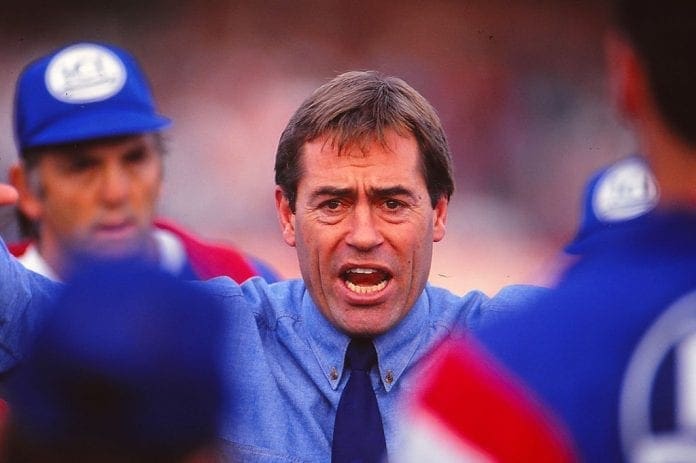 MELBOURNE, AUSTRALIA - 1995: Footscray coach Terry Wheeler address his players during the round 7 AFL match between Footscray and North Melbourne. (Photo by Getty Images)