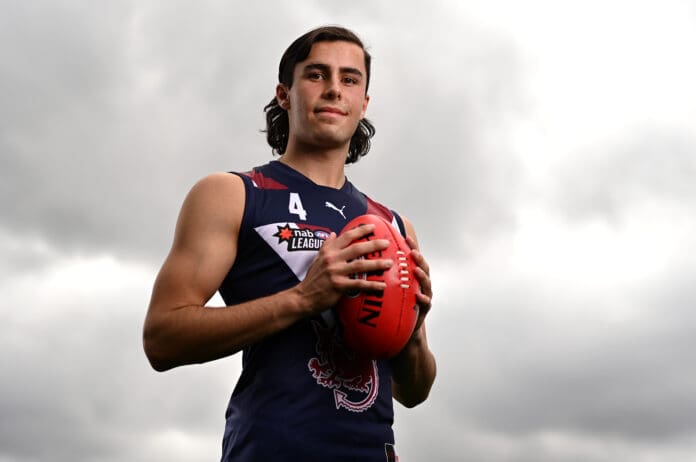 Arguably the best medium-sized defender in the draft, Sinn has shown an adept ability to break lines and offer plenty of attack out of his side's defensive third.
Has battled ongoing injury setbacks across the past year, however Sinn was a standout for Vic Metro in their showcase clash against Vic Country as a dashing half-back capable of having an impact further up the ground.
Named at half-back for the NAB League Boys Team of the Year following a strong season with the Dragons, playing five matches this year to average close to 18 touches from defence and emerging as a first-round talent ahead of the National Draft despite setbacks.
Offers great attack from defence and is touted as a first-round selection thanks to his speed and ability to slice open play with long kicking to begin a transition.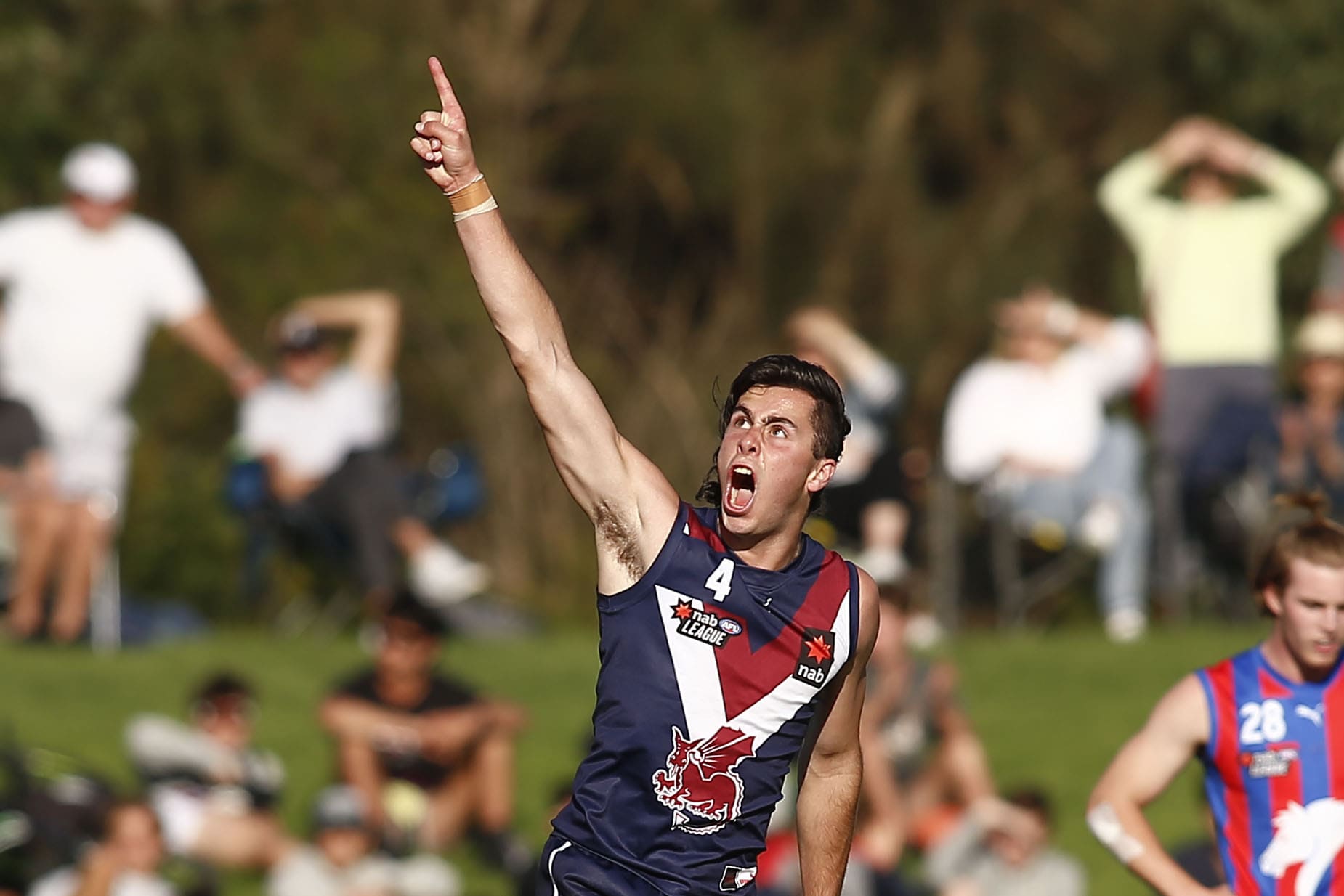 Team: Sandringham Dragons
Position: Defender
Height:186cm
Weight:78kg

Strengths
Versatile
Explosiveness
Tackling
Fitness
Weaknesses
Injury history
Decision making
Draft Range
9-16
Potential Landing Spots
St Kilda (Pick 9), Brisbane (Pick 14), Richmond (Pick 15)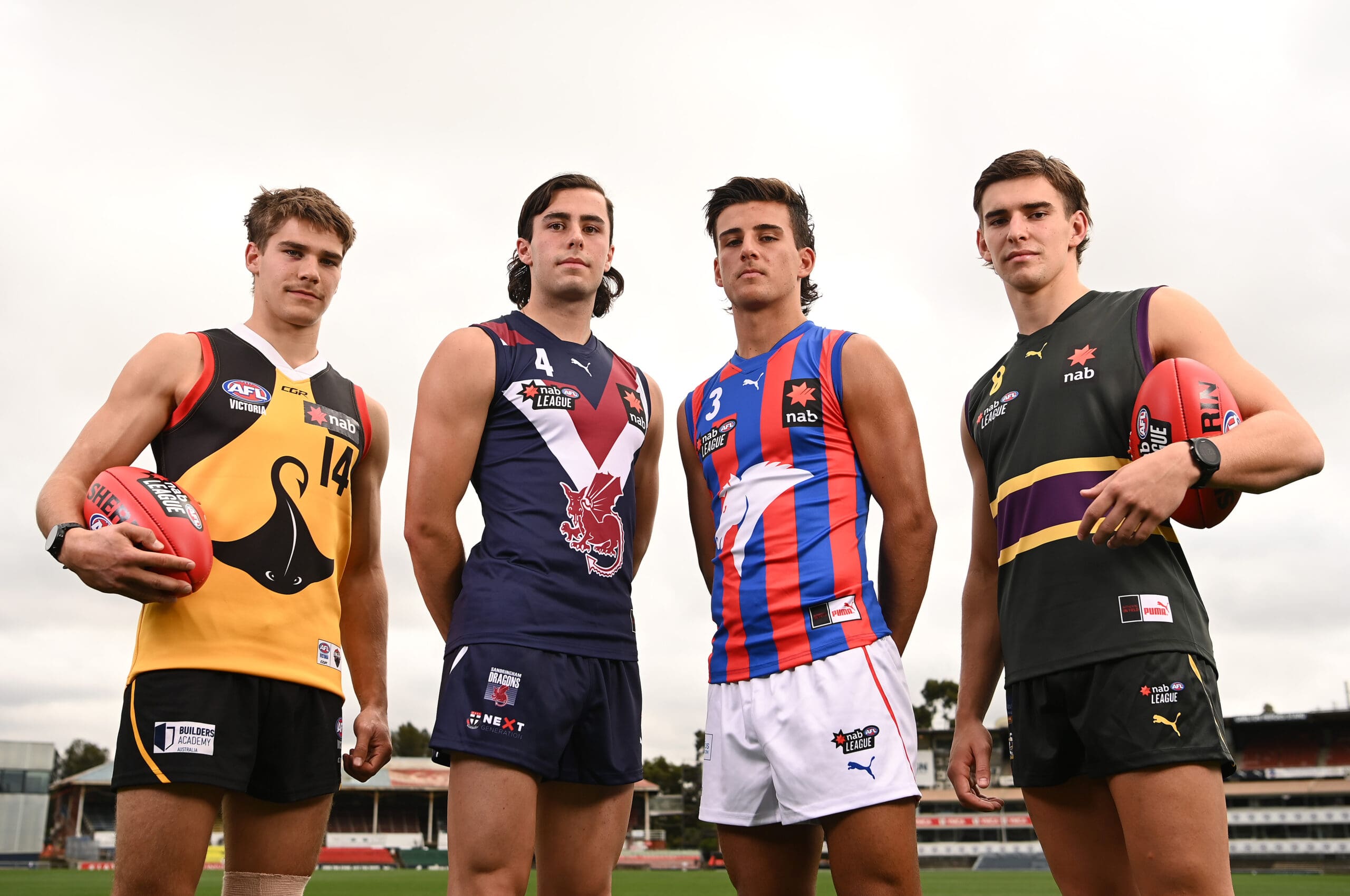 AFL Comparisons
Lachie Ash
Daniel Rich
Jack Crisp
Expert Comments
"Dashing medium defender who breaks the lines with his acceleration and penetrates with his preferred left foot. Recorded a sharp 2.98 seconds for 20 metres at Victorian NAB League testing earlier in the year then a solid 6 minute 41 seconds two-kilometre km time in Draft Combine for Victoria Metro (Strava test) at season end confirming his overall speed and endurance combination." - Kevin Sheehan
"Sinn's breathtaking speed and run out of defence will appeal to clubs looking for a linebreaker at the draft. A hamstring injury and then an ankle injury made for a frustrating campaign for the left-footer, who entered the season in top-three discussions. He may loom as a wingman at the top level given his penetration when he has the ball." - Callum Twomey