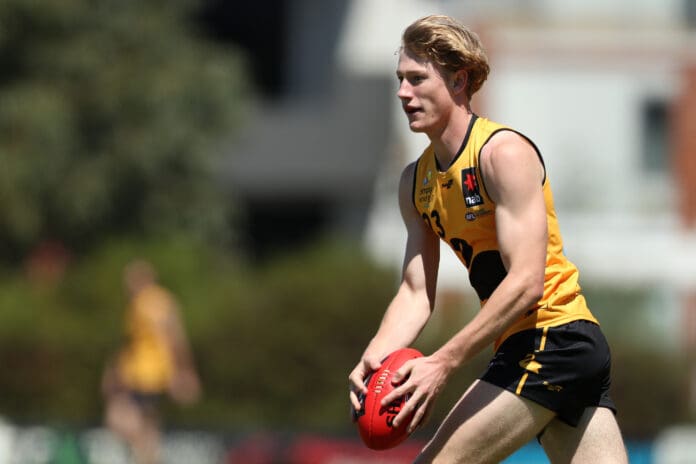 The Sydney Swans impressed onlookers this season after they reached the first week of the finals.
A nice blend of solid form and a squad that houses both youth and experience has seemingly put the Swans back on a path back to the heights of yesteryear.
Having endured poor campaigns in 2019 and 2020, the 2021 season was a marked improvement as the Swans look to kick open a new premiership window.
Draft hand
Picks: 16, 31, 39, 70, 88
The Swans have a mediocre hand at the draft, with one pick each in the first and second rounds that will require careful consideration.
Their hand was weakened by giving away Pick 12 to Port Adelaide during the trade period, but the Swans gained a future-first round pick in 2022 in return.
List needs
Tall defender: The Swans have already made moves to strengthen their stocks of talls, with Peter Ladhams securing a trade to Sydney and Paddy McCartin set to be offered an AFL lifeline. Sam Reid has also extended his stay at the Swans.
But those tall stocks are skewed in favour of the forward line, leaving the Swans with a tentative void of key defenders. Tom McCartin and Lewis Melican are the sole recognised key defenders, while Dane Rampe plays as an agile hybrid defender, but he's into his 30s now.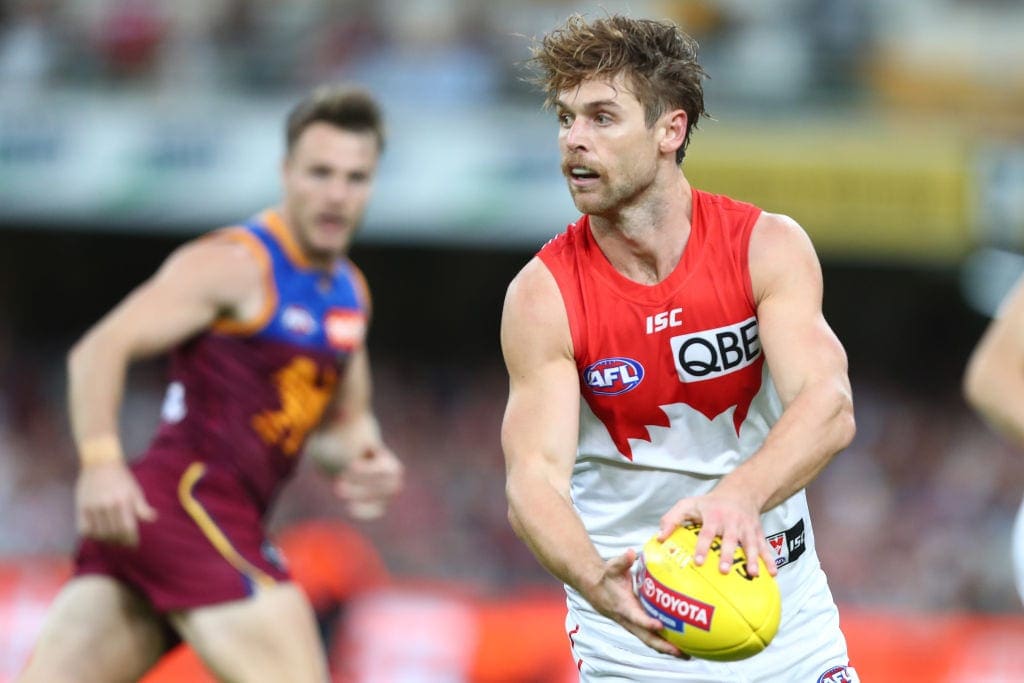 Defensive Midfielder: Having lost Jordan Dawson to Adelaide, his defensive run and skill off the backline and wing will be missed. He averaged 15.4 kicks per game this season, which is the team's second highest kicking average after Jake Lloyd.
There is no denying that Dawson's assets were very valuable to the Swans, with his penetrating foot disposal and speed in the midfield/backline acting as factors that Recruiting and List Strategy manager Kinnear Beatson could be targeting at the draft.
On-baller: More depth in the midfield should be targeted too in the wake of George Hewett's departure to the Blues. The Swans were ranked 12th for clearances in 2021, meaning the addition of hardened ball-winners on the inside would surely aid Sydney's fortunes.
Veteran midfielders Luke Parker (29) and Josh Kennedy (33) are ageing and some more younger players will need to chop out in the middle. Perhaps the Swans have already showed their hand by giving Isaac Heeney and Callum Mills more midfield minutes.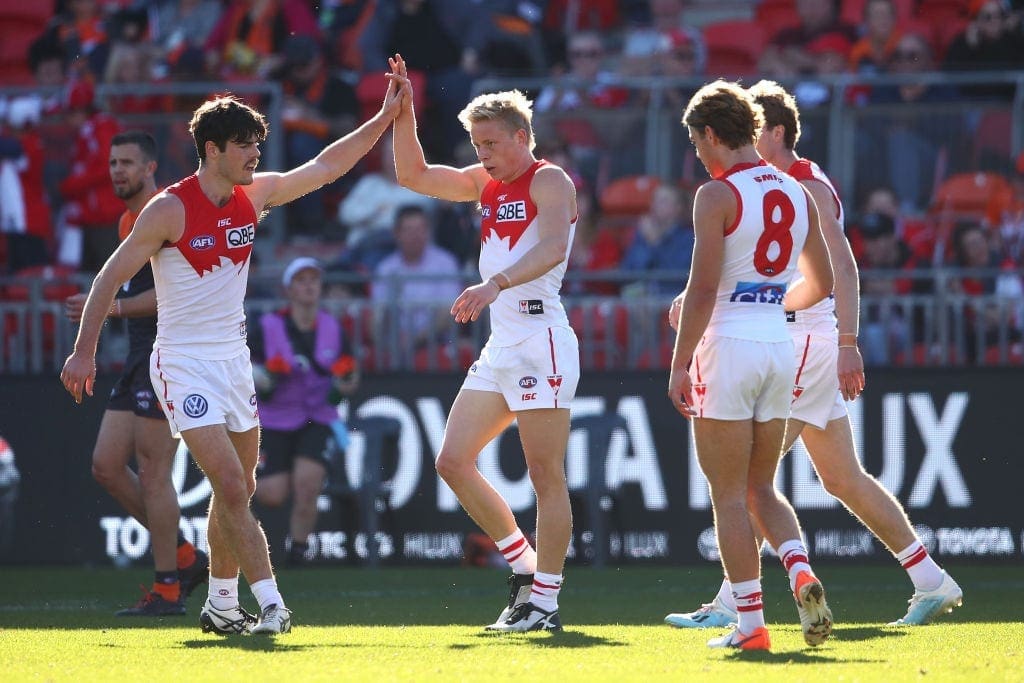 Ideal Recruits

Jacob Van Rooyen looks to be the most versatile tall that the Swans could realistically take at the draft. As a physically imposing tall player, Van Rooyen's services could be used in defence.
RELATED: Draft Profile: Jacob Van Rooyen
His competencies are attractive for the Swans if they go after key position depth at the draft. At 194cm tall, his presence and contest in the air is already a major strength as he put that on show in the WAFL colts this year.
During the Western Australia vs South Australia Under 19s match, he also proved his versatility by playing defence most of the day before kicking a match-winning goal in the forward line.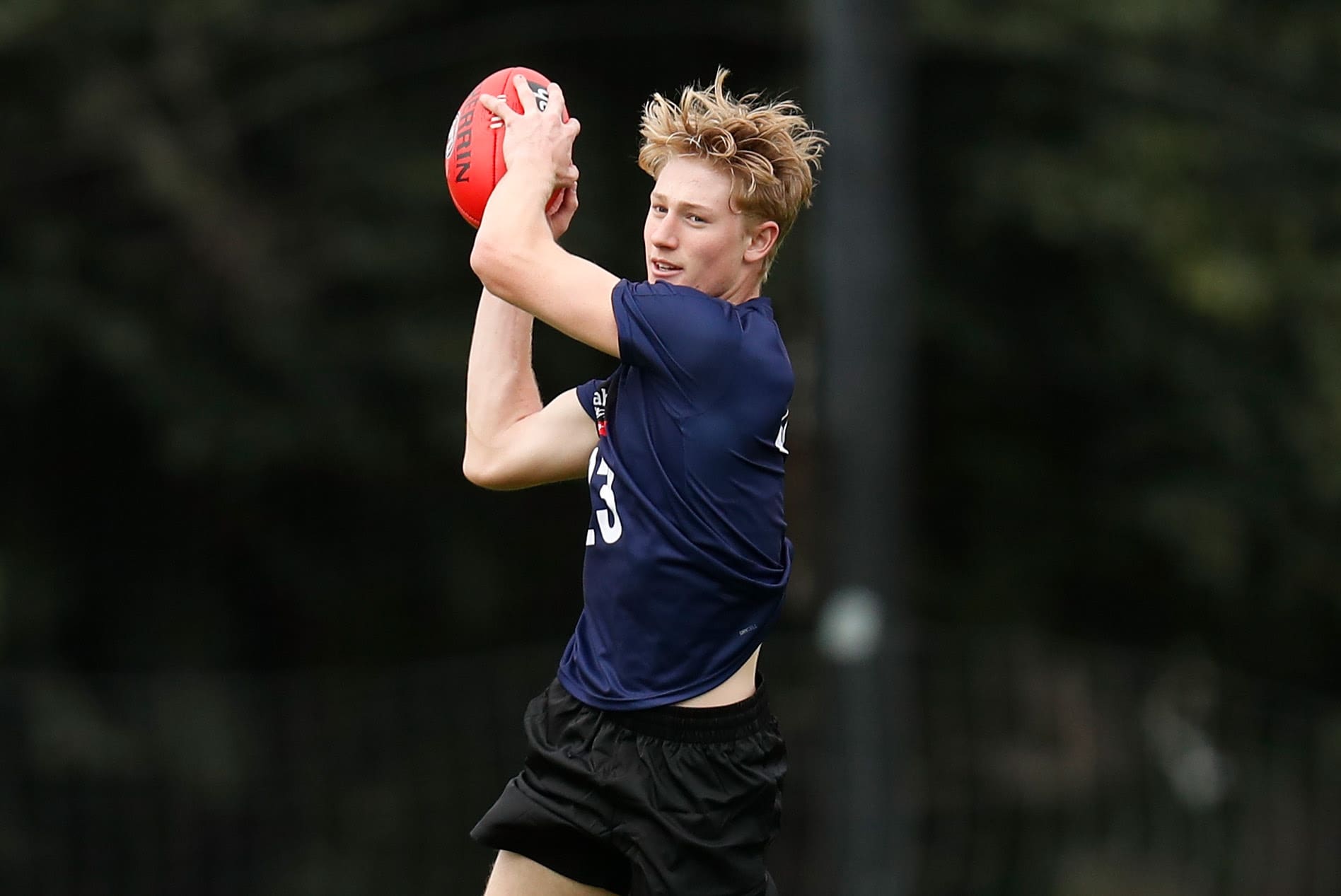 Josh Sinn: Sinn is expected to be taken between pick 10 and 20 and may be available for the Swans with their first selection. As a speedy, agile player who stands at 186cm tall, Sinn pokes holes in defensive structures with crisp disposal by foot.
RELATED: Draft Profile: Josh Sinn
The Sandringham Dragons star is a highly rated prospect who offers a run and go style off half-back. Jordan Dawson's strengths may become sorely missed and a first-round selection of Sinn may be too difficult to resist if possible.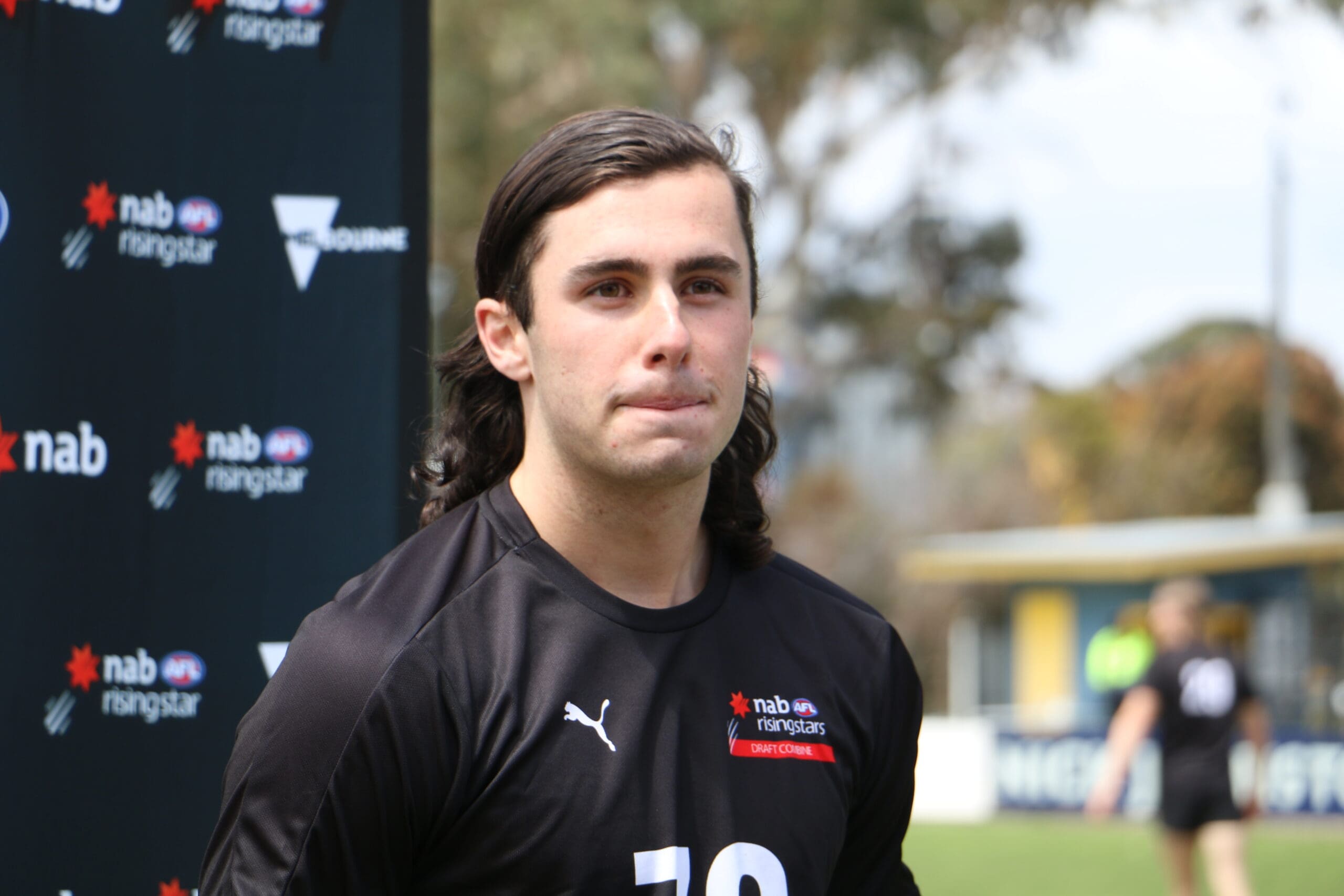 Angus Sheldrick: Sheldrick would be a smart pick if the Swans were to target a midfielder in the second round. At 88kg and 179cm tall, he is an inside bull who consistently and willfully puts himself in harm's way to win key contests for his team - a trait hardly out of place at Sydney.
His football is peaking at the right time, having been an integral part of the Western Australian Under 19s squad and performing well this season in the WAFL colts for Claremont.
Campbell Chesser: Chesser could fit the needs of being a player with hardened ball-winning skills and outside flair. But again, he would almost certainly need to be taken with the Swans' first pick, given he is expected to be taken in the first round.
RELATED: Top Vic Country prospects for the 2021 AFL Draft
Chesser is another agile mover on the outside, whose productive ball skills traverse both clean disposal and winning contests at ground level. He is widely regarded as a competent two-way runner with defensive nous - dating back to an outstanding Under 16s year.
However, he didn't have much of an opportunity this year after injuring his meniscus in the second round of the NAB League.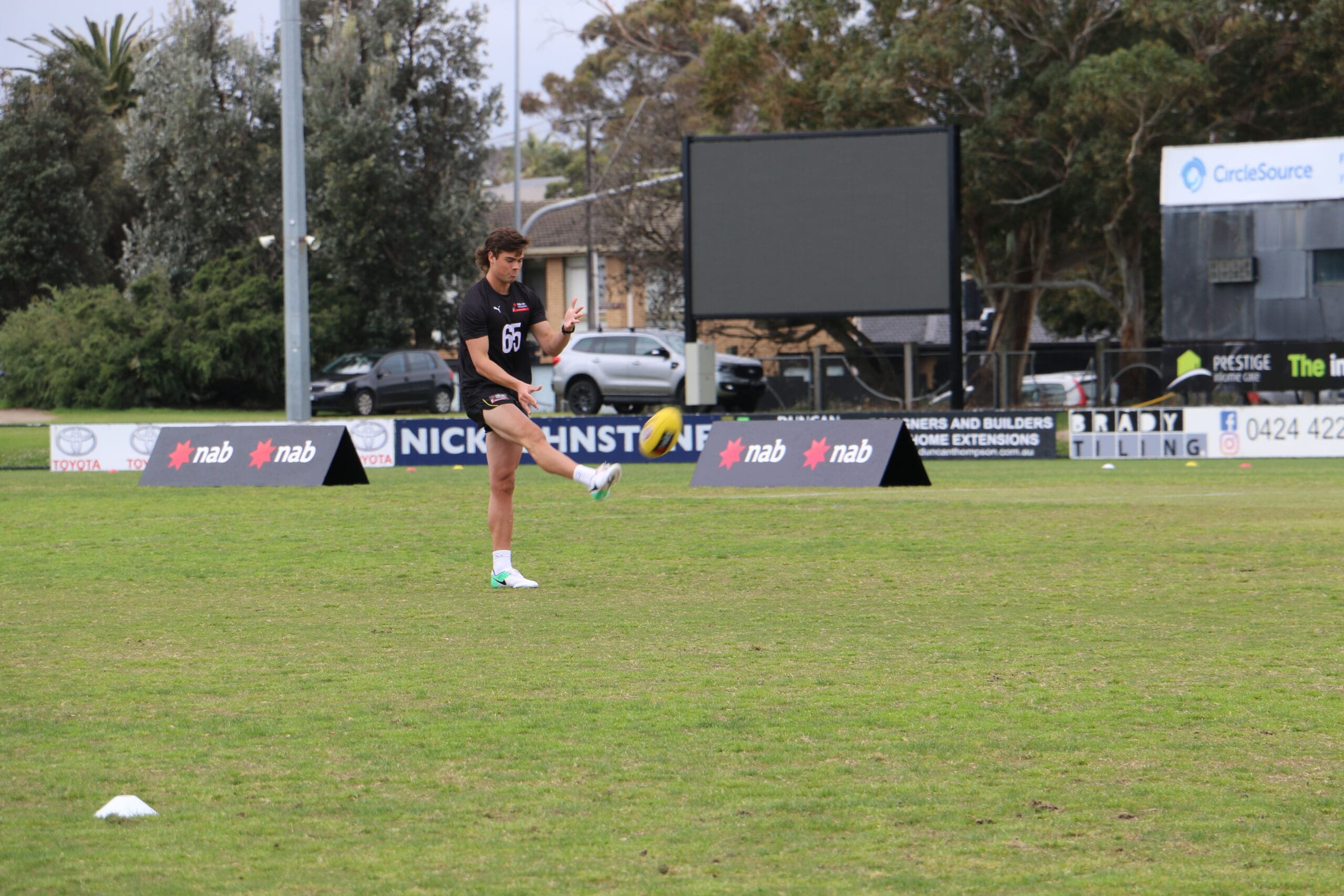 Angus Anderson: Should the Swans look towards their own academy, Anderson is the strongest prospect there. He is is a big-bodied midfielder who impressed for the Swans VFL team, while also earning Allies selection.
RELATED: Northern Soul: Who are the 2021 draft prospects from New South Wales?
The talent stationed near Coffs Harbour possesses a contested game on the inside, while clean hands and work rate are also among his strengths.
Anderson could be a simple pickup in the latter stages of the draft if the Swans are unsatisfied with proceedings.