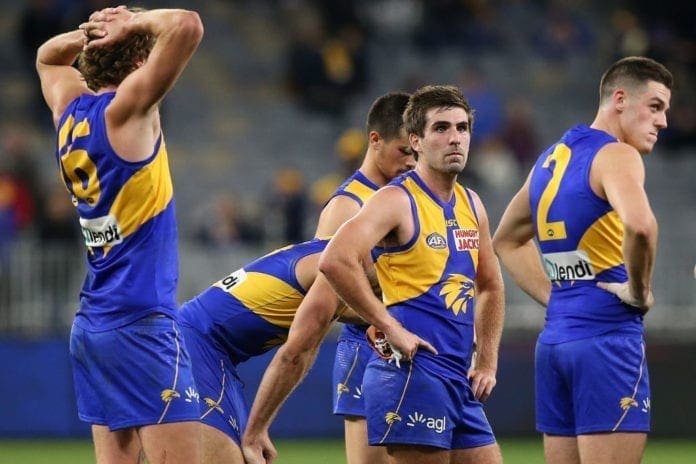 An abysmal season for the West Coast Eagles has concluded with four-straight losses as they end 2021 in ninth place, missing the finals for the first time since 2014. 
The Eagles second-half of the season was so poor that they only managed to win twice in their final nine games, essentially imploding despite the depth of talent on their list (that included 10 former All-Australians):
Despite the gloom surrounding their 2021 season, it was two bottom-side losses to North Melbourne (18th) and Collingwood (17th) and two top side losses to Sydney and Geelong that defined the situation the Eagles found themselves in. They couldn't compete with the serious contenders and were overly reliant on talent when facing struggling sides. 
The Eagles' six consecutive seasons of finals football resulted in two Grand Final appearances, culminating with the 2018 Premiership, despite a host of disappointing early exits in this time. 
Coach Adam Simpson has addressed the clubs off-season priorities of shaking-up their list for several weeks now, but remained adamant that this was always the plan and not something that was brought on by a string of poor performances. 
"We know where we're at. We know what's in front of us. We know what we need to do," Simpson said.
"So we're working hard behind the scenes on what the next phase looks (like) for us, and it's not on the basis of the last five weeks or today.
"There's a lot of planning in place. The list profile will change, like it has a few years ago. We think we've got some good kids coming through."
With West Coast's future in limbo, lets take a look at the pros and cons when orchestrating a rebuild.
The Pros
Hit the draft
A focus on acquiring young talent to pair with their current crop of young stars can build the foundations for a similar run of success likened to their 2015-2020 run. 
As the 2021 Draft order is currently, the Eagles have picks 10, 29, 36 , 50 and 65, meaning they have plenty of capital to take a haul of young guns that they can plug in and develop over the coming years.
Conversely, they can also bundle some of their latter picks to move up and nab more refined talent that can have an immediate impact.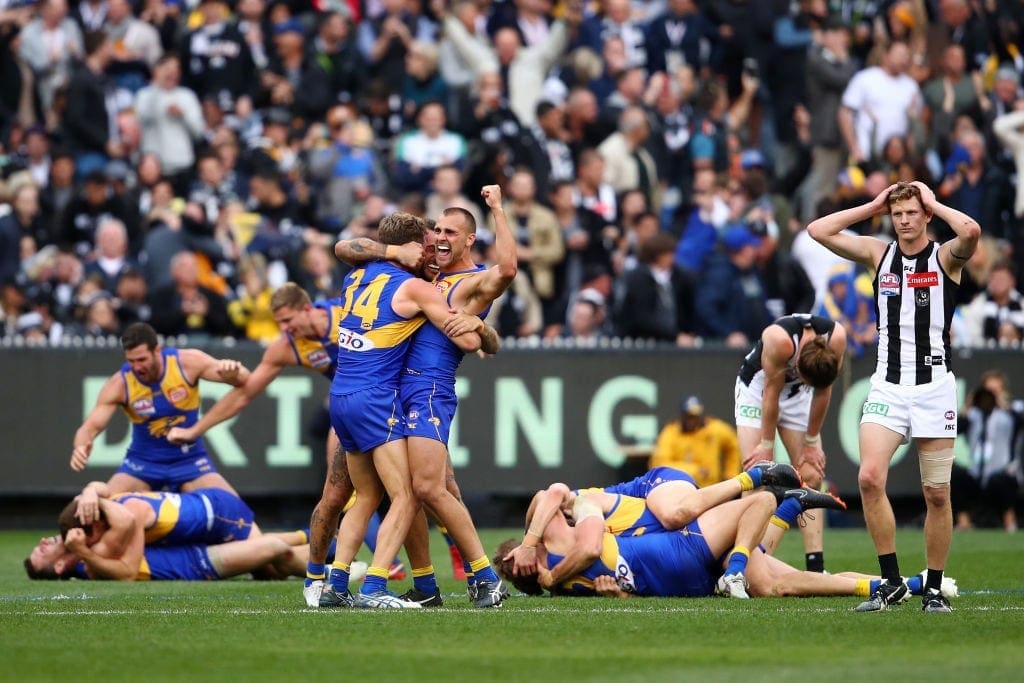 Show me the money
By culling some of their older or disgruntled stars, the Eagles will be able to free up a ton of salary to head-hunt opposition gun players over the coming years. 
While the salary cap lends itself as a future move, the immediate return for trading away some combination of the aforementioned All-Australian talent in conjunction with some other older names will facilitate an even greater compensatory draft haul. 
Some other players, than those previously alluded to, that the Eagles can get some value for are Jack Redden (30), Dom Sheed (26), and Luke Shuey (31). 
Out with the old and in with the new
As their list begins to turn-over, the Eagles can diversify their game-plan by adapting it to the new playing groups' skill-set. 
This isn't to say that the style that has made West Coast so successful under Adam Simpson no longer works, instead it's an opportunity for the Eagles to expand upon this as the emerging youngsters have the potential to perform feats beyond the capabilities of some of their older stars. Essentially improving upon a formula that already works, otherwise creating a new style that fits the future crops's abilities entirely is another viable option. 
The Cons
No guarantees 
Selling off established players in hopes of picking up kids who may or may not turn out the same, if not better, is an almighty gamble as the pendulum could just as easily swing the other way. 
10 All-Australians playing together is no joke, the Eagles have some serious talent, so trading that in for the chance of repeating it sometime in the future is blasphemous. Especially since they could just as easily offload a handful of out-of-favour players with some late picks to top-up in areas of concern.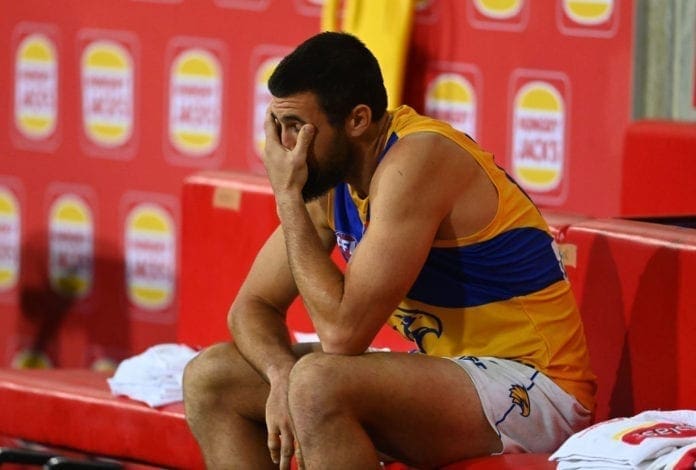 Not a quick fix
Just because you may have a handful of premiership players left doesn't mean this will immediately translate into victories and finals appearances, these things take time!
If youth is the Eagles future, then setting realistic expectations for the remaining playing group is paramount to establishing success. Something that many may struggle with since the fall from grace can be a crippling blow to the ego and soul crushing for the kids finding their feet in the top flight. Years and years can also be lost in obscurity, as a rebuild doesn't have a defined timeline until you're a legitimate premiership threat again. 
Culture Shock
Depending on the extent of the impending rebuild, there is great potential that the established culture can wane away into non-existence. 
As West Coast continue turning over players in the coming years parts of their Premiership culture will begin to fade away, obviously depending on the speed at which this happens and if they can instil these values in draftees prior to this happening. This is a BIG IF. The risk of losing an established winning culture is a momentous set-back that can derail a club for the foreseeable future. Not to mention that the new players may reject the current culture and phase it out with their own immaturity, which is just as bad. 
Verdict
The Eagles have two choices that they can make. Top-up with veterans or rebuild with youngsters.
A successful top-up can see West Coast follow in the recent footsteps of Hawthorn and Geelong as they prolonged their stature as perennial premiership threats for countless years. On the other hand, they could just as easily end up like Brisbane, stuck in a cycle of mediocracy post-premiership until the talent around the club can put it together some 10 plus years later.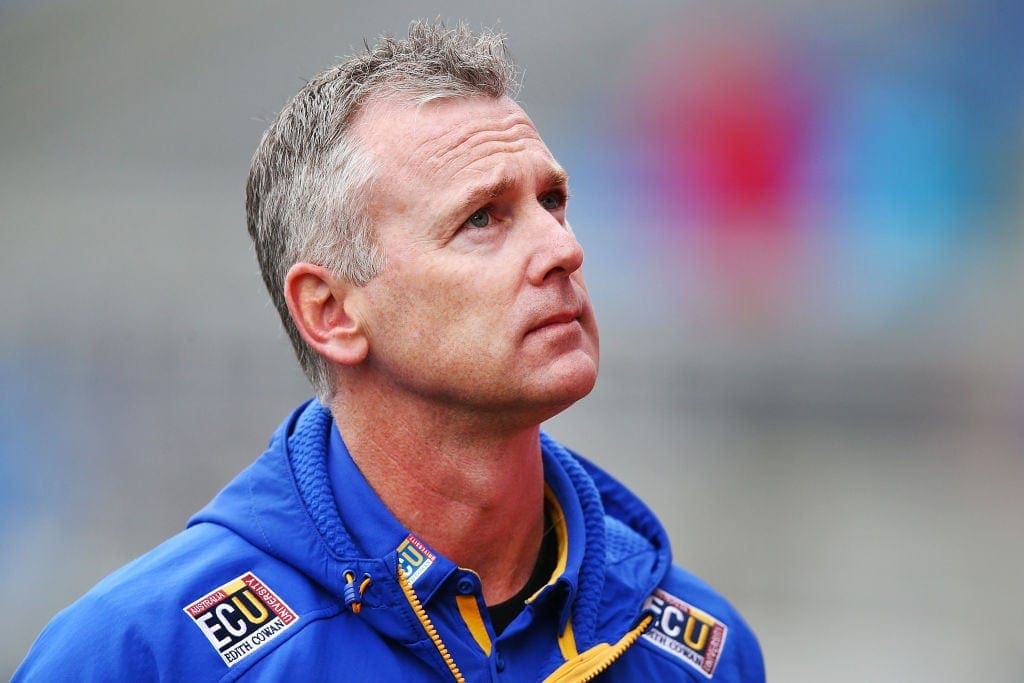 Either way Adam Simpson and his coaching staff have their work cut out for them as the club decides what their best bet is moving forward. 
Let us know whether you think West Coast should top-up or rebuild in comments below!!