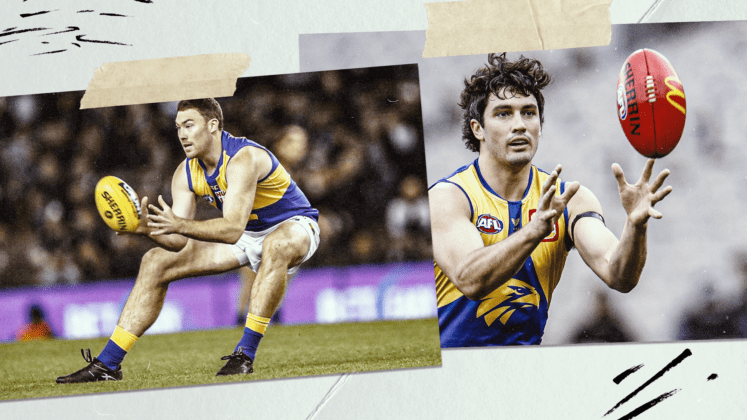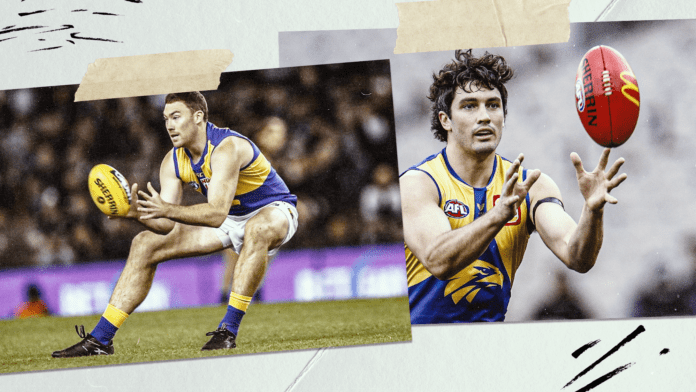 To say that 2023 has been a nightmare for the West Coast Eagles would be an understatement of Burj Khalifa proportions.
But while the campaign has been another to endure rather than enjoy for the team from Lathlain, none have had a tougher go of it than those in Adam Simpson's back six.
Over the course of the club's 19 outings this season, the Eagles have conceded a league-leading 2259 points from a grand total of 1115 opposition entries resulting in 589 scoring shots.
Given the rearguard has been forced to deal with an average of 31 entries per game - almost eight times a quarter - it is little wonder why West Coast has only tasted success twice this season.
And with premiership skipper and club games record holder Shannon Hurn confirming 2023 would be his last season as an Eagle, the task ahead of Simpson's defensive collective should only be sterner in 2024.
West Coast's list manager Rohan O'Brien will soon hit the draft and get busy at the trade table in an effort to help the club embrace the future, but with the calendar reading August, the Eagles still have two months until all of their ducks must be in a row.
With imports, exports, draftees and delistings in mind, how will West Coast's back six stack up in season 2024?
Who is out?

Having seen out the one-year deal he penned in November of last year, former captain Shannon Hurn put his hand up on Tuesday, announcing his retirement, effective the end of the 2023 season.
"I love playing the game and I know I'm really going to miss it," Hurn said.
"But I also know the time is right. People have told me that I would know when this moment arrived and it's here.
"Unfortunately, you can't go on forever and it's time for me to step away."
The popular, yet understated, defender leaves the Eagles' fold after a club-record 332 games, and counting, a premiership medallion, a trifecta of Glendinning-Allan Medals, All-Australian honours in 2018 and 2019, as well as life membership to the club, obtained in 2014.
Hurn, however, also leaves a sizable void in defence. The 35-year-old's departure will also force a myriad of players to step up in a leadership sense.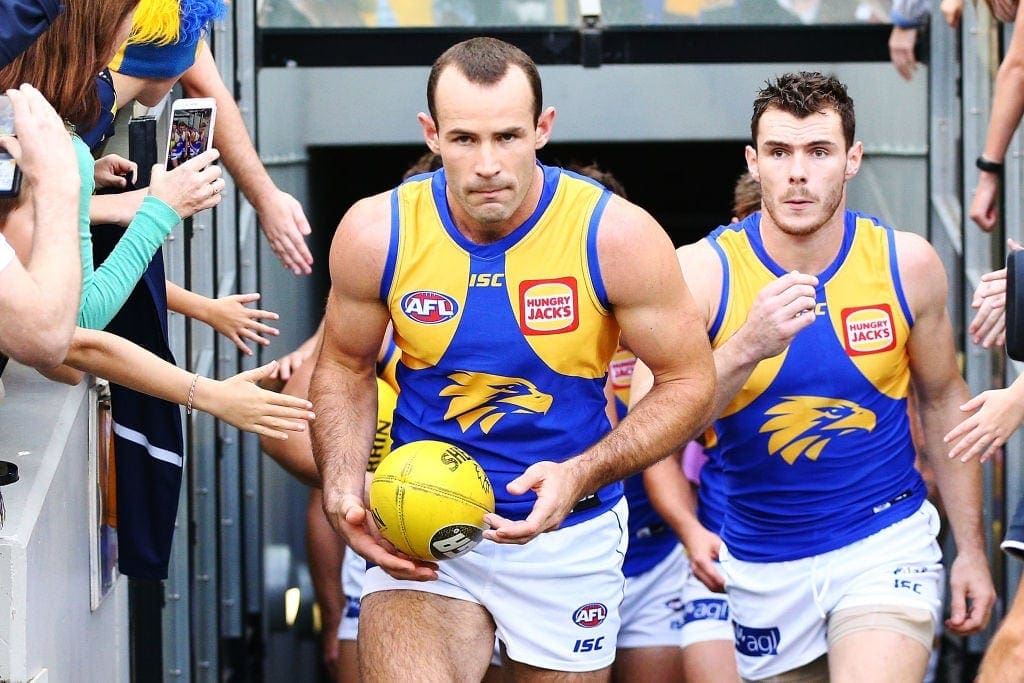 With four rounds to play before season's end, final list lodgements are obviously yet to be announced, but defensive pairing Luke Foley and Jamaine Jones are still yet to agree to, or be extended, deals for 2024 or beyond.
Further ambiguity arises when the futures of fellow flag winners Tom Barrass and Jeremy McGovern are placed under the microscope.
In spite of his contract tying him to the club until the end of 2026, recent reports have linked Barrass, the Eagles' reigning best and fairest winner, with a trade away during the off-season.
The uber-reliable 27-year-old is said to be in Sydney's sights as the Harbour City side attempt to re-tool on the run behind the ball.
Reports arising last week stated that should West Coast let Barrass trade Cottesloe for Bondi next season, the move would likely cost the Swans a first-round draft selection, at the bare minimum.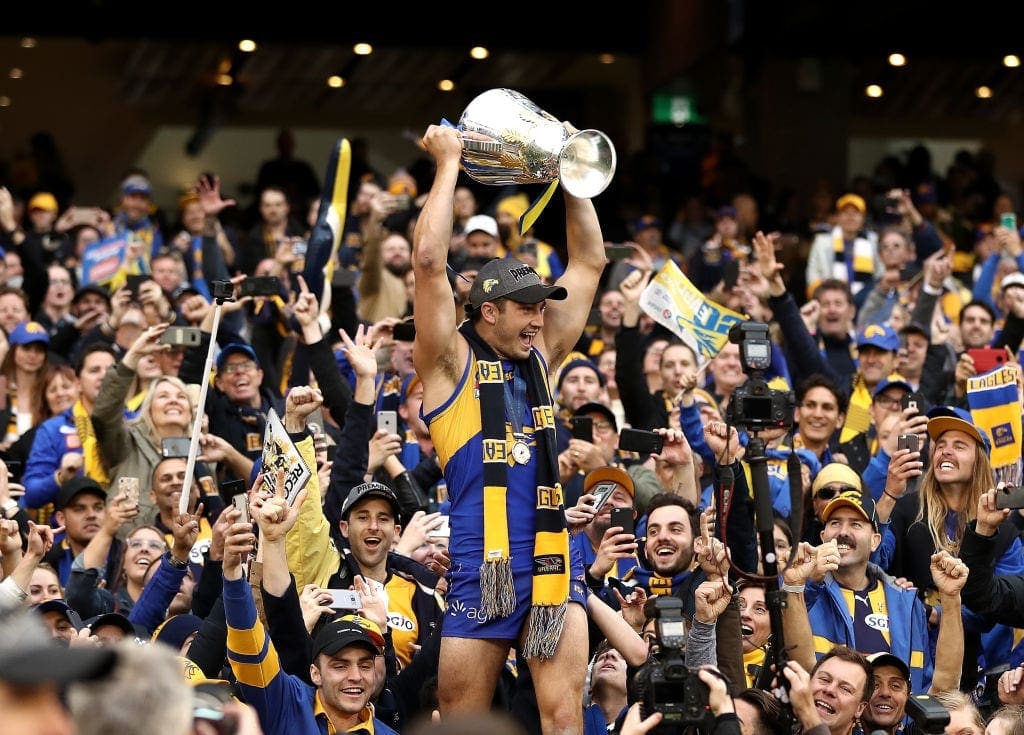 McGovern is also a contracted quantity, with veteran stopper locked away for a further two seasons. Yet, with consigning the 31-year-old to the sidelines for all but five appearances in 2023, if a fair price is on offer, the Eagles' brass are sure to do their due diligence.
Still, with the leadership dearth in mind, keeping the four-time All-Australian to his deal can only aid the development of the next generation of defenders out west.
Who is in? 
Notwithstanding any spitballing, at present, each of Foley, Jones, Barrass and McGovern remain on the books at Lathlain.
Ahead of any bloodletting, each of the players below players remains as a live defensive option.
While 14 players are noted, West Coast does have a current composition problem, as outside of Barrass and McGovern, only two players - Edwards and Bazzo - measure in at 195 centimetres or taller.
Taken with the 37th pick of the 2021 National Draft, Bazzo is seen as the current key position protege to the decorated ilk of Barrass, Hurn and McGovern.
But with such a stark gap in age and experience, and so much of the current list space committed to medium-sized options, who can the teenager from Mandurah expect to be his twin pillar for the next decade and change?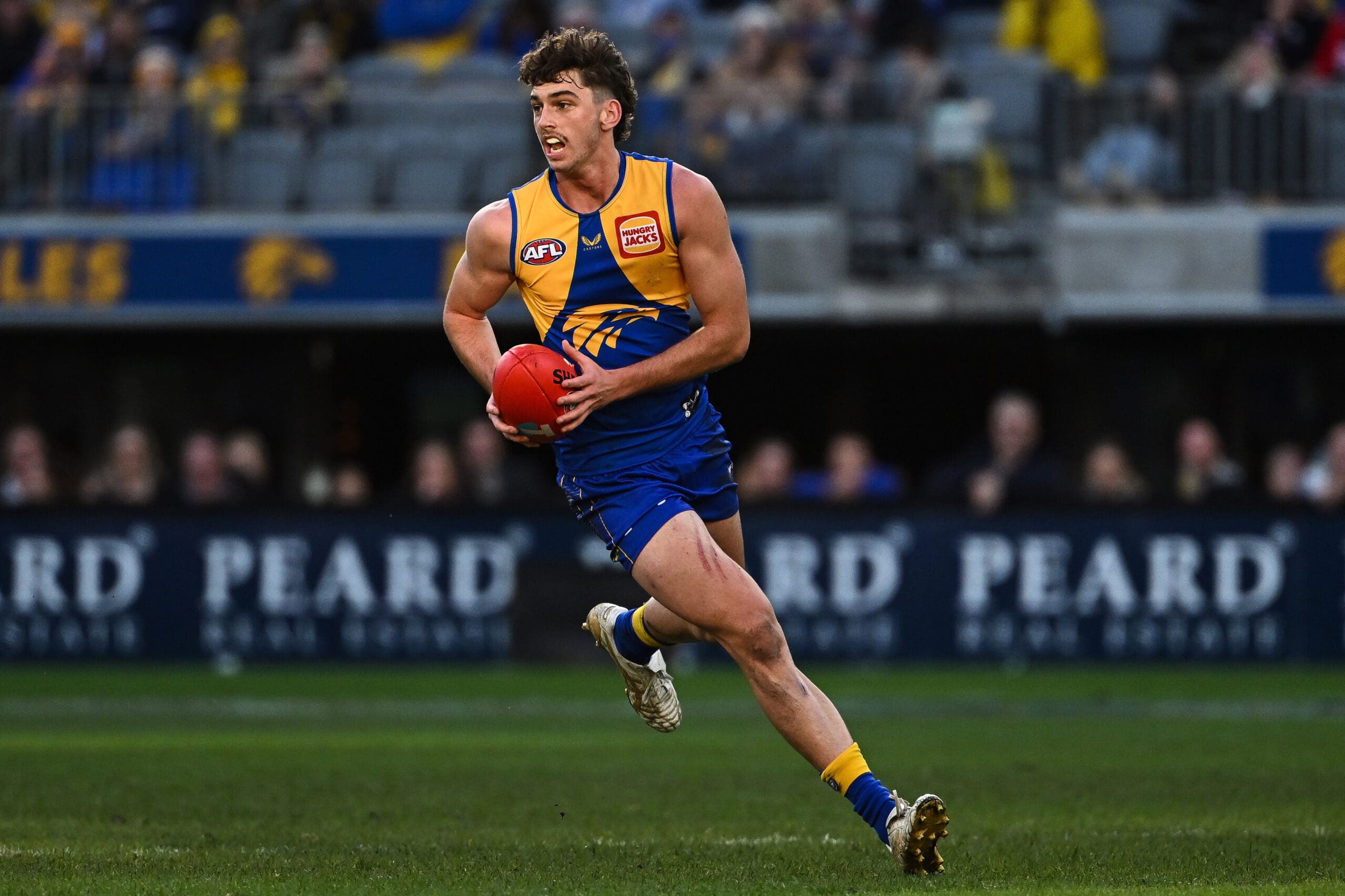 Who is up for grabs? 
At present, there are currently upwards of 20 defenders, or players with defensive experience, that are currently set to come out of contract at the completion of the 2023 season. 
Of this short list, eight fit the Eagles' age bracket of being presently age 25 or younger, as well as measuring in at key defensive size - 190 centimetres or, preferably, taller.
Intriguingly, of this octet, only Ruscoe is a born-and-bred Western Australian.
With the trend of clubs trading players in the final year of their deals in mind, the following rival players can also be added to the shopping list, with each set to complete their current deals by the end of 2024.
Still, it must be noted, that as contracted prospects, if O'Brien and his team have their hearts set on one, or many, of this latter group, they will need to pony up at the trade table.
From this wider net, each of Davies, Grainger-Barras, Miller, Naughton and Busslinger have Western Australian ties.
Seemingly out-of-favour at Waverley, Grainger-Barras, a former top-10 draftee from Swan Districts, would prove a prime catch. And if the Hawks have their sights on the big fish set to go at pick one in this year's draft, an unlikely package deal could well be struck.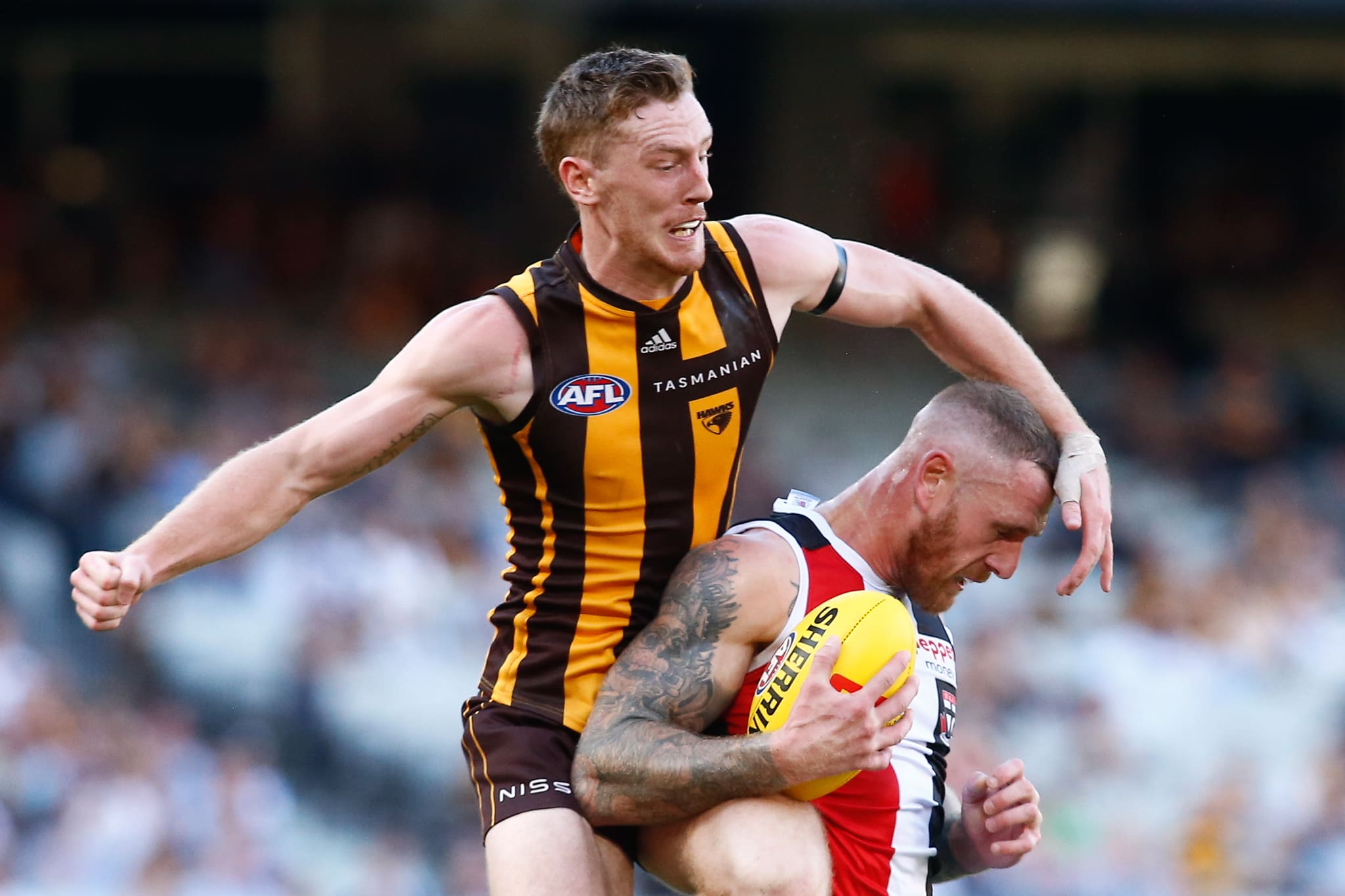 What cards do the Eagles hold?
Whether dealt at the trade table or taken to the draft itself, the 18th-placed Eagles naturally hold plenty a heap of aces.
Ahead of the club's Round 21 clash against Essendon, the Eagles' arsenal currently hand consists of picks 1, 19, 35, 37, 53, 55 and 73 for a total of 5304 draft points, the most of any club in the competition.
For context, Melbourne - armed with Fremantle's first-rounder - is the team with the next best haul, with 4503 points.
And what about the draft?
If the Eagles are keen to recruit stoppers with their early picks, three particular names are certain to be up in lights on O'Brien's draft board.
In meeting that magic 195-centimetre marker and hailing from Claremont, Daniel Curtin ticks plenty of boxes. And with an ability to play forward as well as back, for a team that will be bare-boned for a few seasons yet, Curtin's flexibility will be seen as a major selling point.
Predicted to go inside the first five picks, West Coast will either need to go early or split picks if they see Curtin as Bazzo's partner-in-crime for the seasons to come.
Stopping the tape at 198 centimetres, Connor O'Sullivan and rates as one of the best key defensive pieces at the draft. Again, if the Eagles like what they have seen from the Murray Bushranger, it will likely cost them a pick within the 10-20 range.
RELATED: Splitting pick one and potential Eagles draft plans
Rounding out the shortlist is Ollie Murphy of the Sandringham Dragons. Taller again at 200 centimetres, Murphy is already a vertical match for many of the game's greatest spearheads.
Murphy's price tag? A pick somewhere late in the first round or early on in the second seems about right.
With an iron hand that could soon become stronger and all the room in the world for improvement, one way or another, it will be a busy off-season at Lathlain as the Eagles attempt to put the recent past in their rearview mirror.
Nevertheless, little will be changing until the last line is set up first.