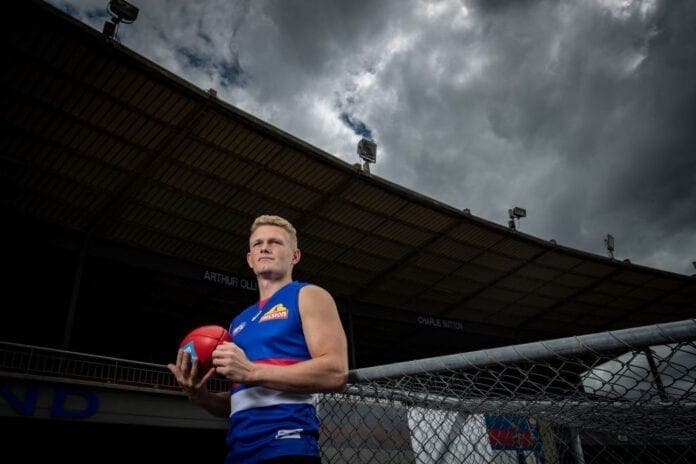 Collingwood and the Western Bulldogs remain to be far from an agreement over the delegated wages for Adam Treloar's five-year, $4.5 million dollar contract, with the Bulldogs standing firm on their original agreed to terms.
According to The Herald Sun, sources close to the standoff have reported that the Dogs are adamant on paying no more than the $600,000-per-season fee for Treloar, with the remaining $1.5 million still owed to the 27-year-old.
It is understood that Collingwood insists the Bulldogs had agreed to additional negotiations on which party was to pay particular sums, with the Dogs disputing any claim of the sort.
Despite offering the Magpies the option of front-ending Treloar's contract during the final days of the trade period to assist with Collingwood's financial strain, the Bulldogs are remaining firm that any additional money owed is an issue for the Magpies to resolve.
However, if Collingwood's stance is accurate, The Bulldogs effectively agreed to a trade for Treloar without fully knowing how much his contract would be costing the club.
The trade deal was agreed upon in the final seconds of the exchange period, with official financially detailed paperwork yet to be lodged with the AFL by either party.
The league is yet to get involved in the standoff, with both clubs being given extra time to resolve the matter and submit an agreement.