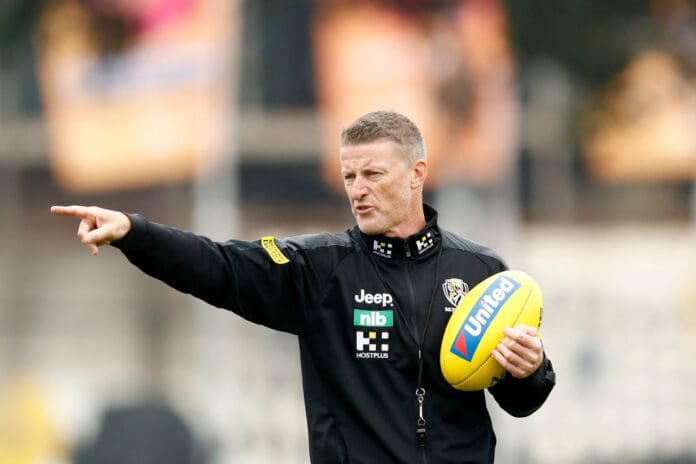 Richmond's recruiting manager Matthew Clarke has suggested the Tigers are currently open to offers for the 15th pick in Wednesday night's National Draft.
Should the Punt Road club choose to shift this mid-teens selection, it is unlikely to hinder their healthy draft hand considerably given their current haul of picks 7, 15, 26, 27 and 28.
However, if the Tigers are to part with their second selection, it won't be for anything less than they deem fair.
"We have talked about moving up from pick seven but given our rankings we think we have some really strong options who will get through to us," Clarke told The Herald Sun.
"Potentially some clubs with picks in the 20s are keen on our pick 15 and we would be reluctant to give it up unless there was a good offer. But if we could get back into pick 19 or 20 the player we select might not be much different."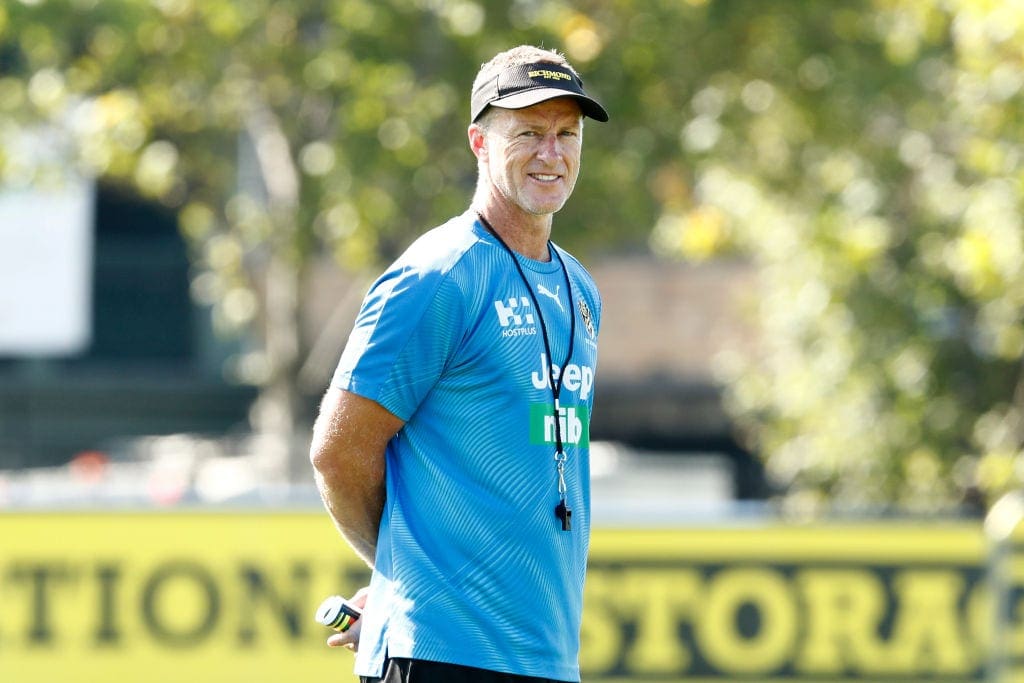 While Clarke currently has five selections across the first two rounds at his disposal, it has previously been reported that Richmond are planning on plucking just four draftees.
If this selection strategy remains the case, and pick 15 is sent elsewhere within the competition, the package that makes its way to Tigerland is suggested to include selections at next year's draft.
"If someone really wanted pick 15 we could get a future first and potentially flick something back to them later in the draft," Clarke continued.
Still, the recruiting boss suggested that flexibility could allow five names to finish the night as new members of Damien Hardwick's ambush.
"We are definitely mindful of those key position types," Clarke said of the draft class.
"We have lost David Astbury, Mabior Chol and Callum Coleman Jones. But five picks gives us nice flexibility. If there are good players available with our rankings we could use all five picks and if clubs come hard we might get something good for next year."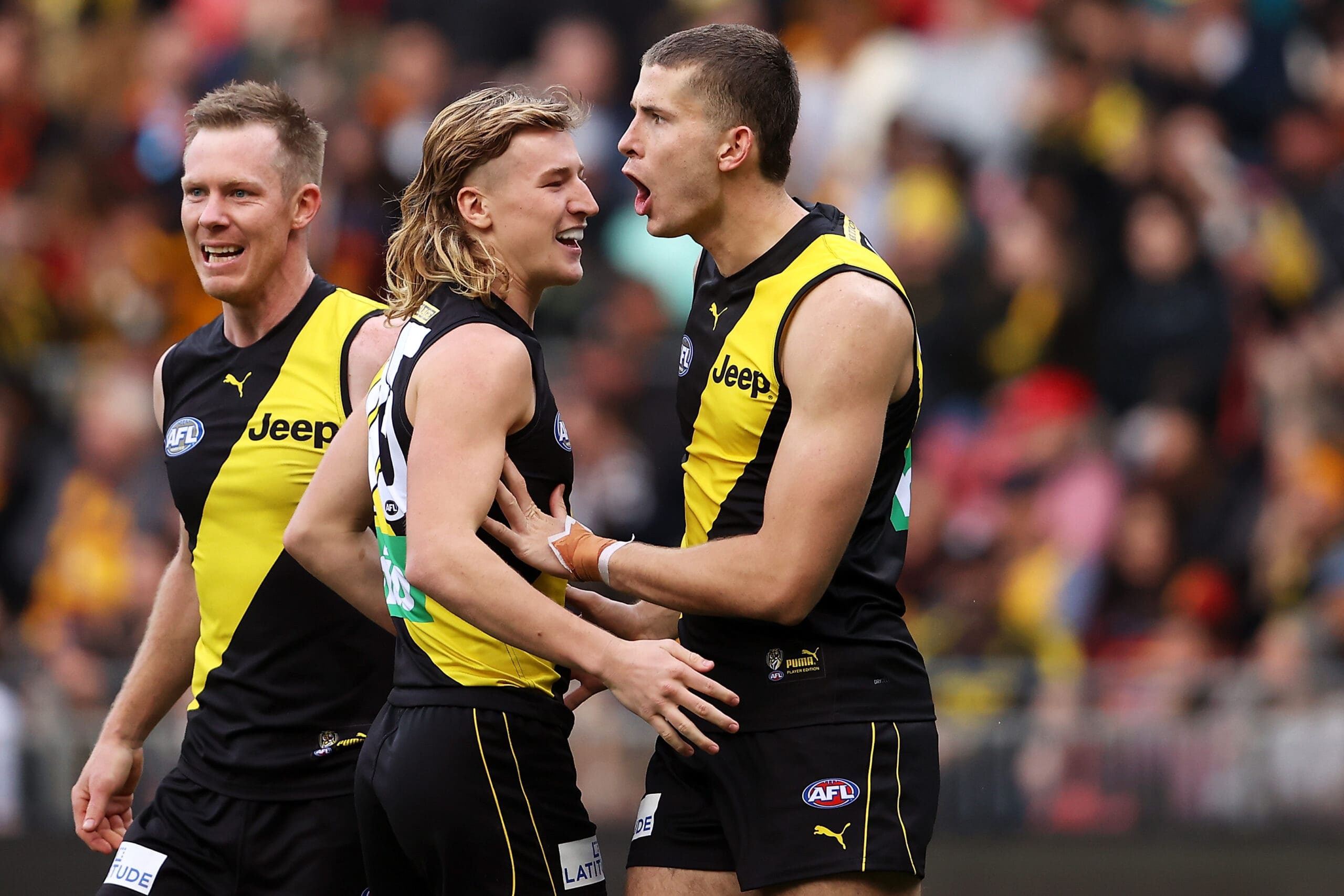 Although several clubs will be seeking to fill specific holes in their list across the two-night event, Clarke claimed that Richmond was set to cast a wider net than most of their competitors.
"There will be some players we like," he said.
"We are just sticking to our ranking. We want to be true to our rankings, we will come up with an order. We are pretty comfortable with where we sit.
"There will be some good players as there will be right through to 30, we are pretty confident we will get a good player."
Richmond are said to be eyeing defender Josh Gibcus, key forward prospect Jye Amiss or midfielders Ben Hobbs or Josh Ward with their opening selection on Wednesday night.