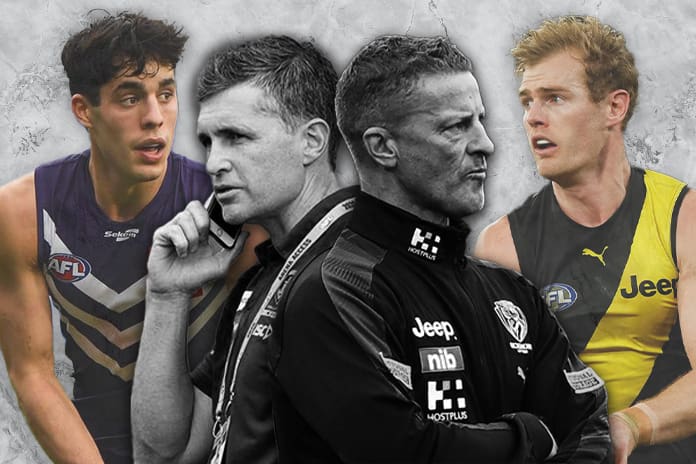 Despite being less than a month until the start of the AFL Draft, almost all of the league's 18 clubs will believe their starting line-ups are close to complete
But irrespective of this confidence, every roster still has holes.
Due to the nature of the league, it is almost impossible for two sides to be in exactly the same place, so some of these gaps may be chasmic, whilst others may be wafer-thin.
However, if left unattended, those of any magnitude could lead a side to ruin.
Although fixing an issue can often be more challenging than identifying it, with these holes in mind, every side now has a starting point for sealing ahead of next September.
As a youthful collective with a coach that is still formulating his groove in the coaching hot seat, it should surprise nobody that Adelaide's list is far more Swiss cheese than it is cheddar.
Still, this isn't to say that they haven't solidified several key slots across the field already.
While the West Lakes-based side has nigh on finalised their key forward stocks, as well as their wing pairing for the future following the deadline day recruitment of Jordan Dawson, there are still questions marks elsewhere on Matthew Nicks' whiteboard.
In the wake of the twinned losses of Daniel Talia and Jake Kelly, the Crows' defensive capital may have shrunk ahead of 2022, but with 10 names either earning a chance or entrenching themselves within the back six this season, the final third of the ground is one that is being tooled for the future.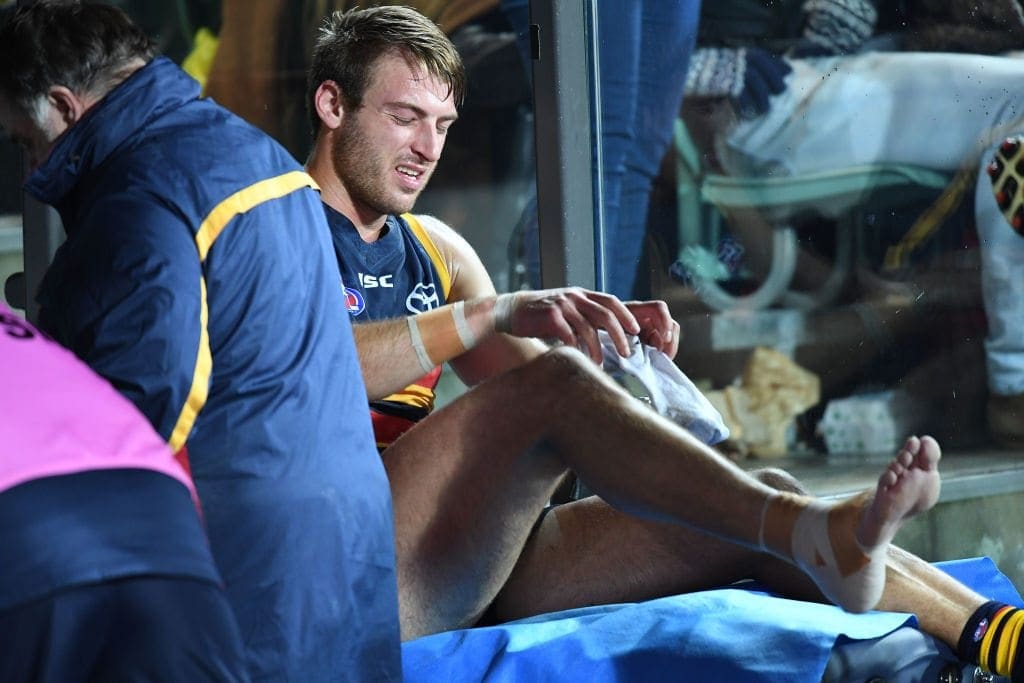 The return of Wayne Milera in this space should provide further antidote in this area, as will a potential rise from former top 10 pick Fischer McAsey following a shockingly fruitless season.
Although Darcy Fogarty and Riley Thilthorpe made significant strides towards usurping Taylor Walker after seasonal hauls of 24 and 18 majors respectively, the apparent dearth of consistent names at their feet is cause for concern.
Of the multiple forwards that stand at under six feet, only one managed to post an average of better than a goal a game in 2021, Shane McAdam with 25 majors from 15 matches.
Even if Nicks is required to work with a rebuilding roster that still comes complete with cracks and kinks, the prior pride of South Australia looks to have added another string to their rucking bow with the late-season inclusion of Kieran Strachan.
Irrespective of the fact that the starting role is set to remain in Riley O'Brien's capable palms, the latest redhead off the rucking ranks in the city of churches managed means of 29.5 hit-outs and 14.5 disposals when facing off against Gawn, Jackson, and Goldstein in Rounds 22 and 23.
However, if 2020 best and fairest does go down at any stage during 2022, will the task prove too much for the previously unsighted Strachan?
A wise punter wouldn't have any money on the Crows cracking a place in the eight next year, but given the club's steady approach to transforming their list, these aforesaid holes are set to be patched before too long.