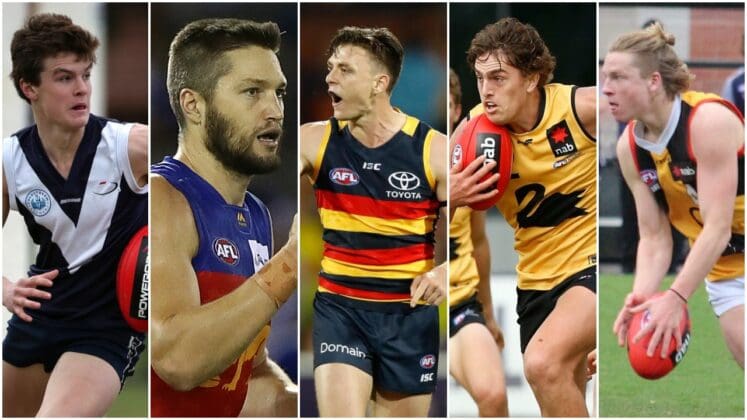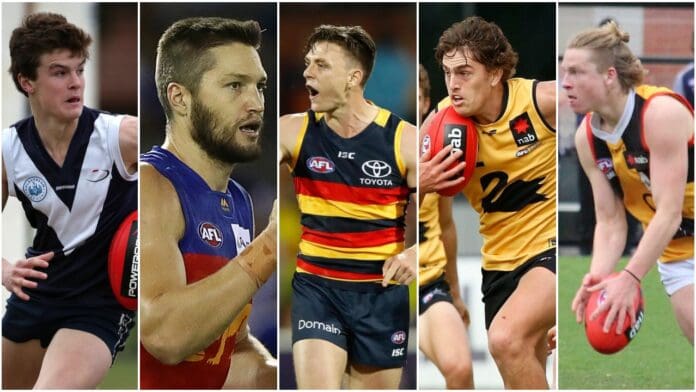 The upcoming Grand Final clash between the Demons and Dogs this Saturday is one of the most anticipated matchups in recent years.
Why? Perhaps because the two best teams all season, late slump aside for the Doggies, are set to battle for the largest prize in the game. The key takeaway here is the word 'team', something that both clubs have been hellbent on assembling over the last five seasons.
This is because no sort of individual brilliance ever single-handedly guarantees victories in footy, especially on the grandest stage of them all (sorry Nick Davis).
This is a concept all too familiar for Luke Beveridge's men, given that their holistic pressure and congested handball game culminated in the ultimate success on that lovely Saturday afternoon back in 2016.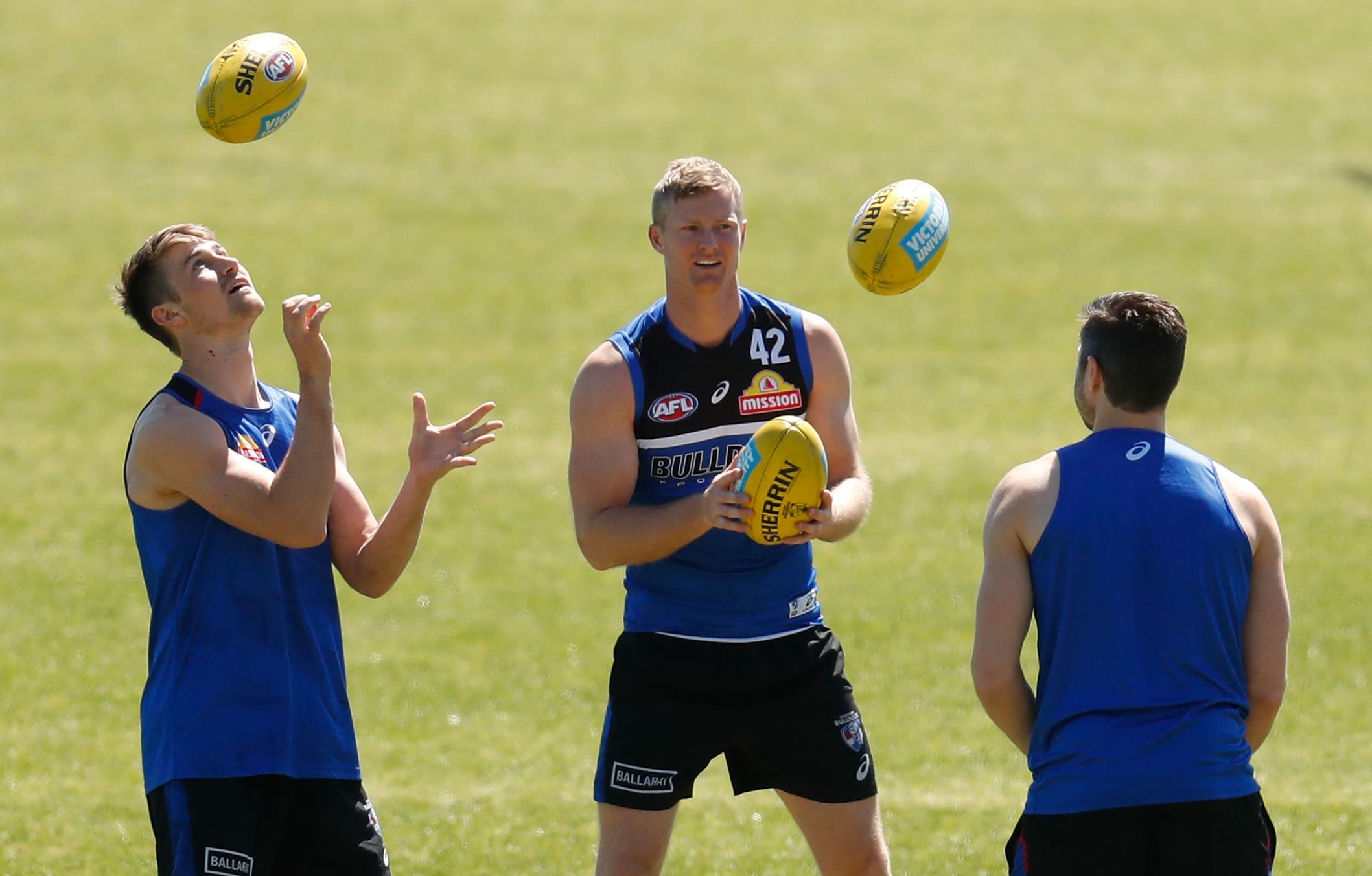 However, in the immediate aftermath, the Dogs were sent into rebuild mode as their young talent started couldn't ignite the same fire. Five years on and only the committed remain, along with the plethora of young stars and role players acquired since 2016.
Conversely, Demons coach Simon Goodwin found himself officially taking the reigns in the 2016 off-season amid Paul Roos' departure as part of the club's succession plan. Goodwin was starting with a clean slate in the aftermath of Roos' gut-and-clean job of the club, and recruiting the right men was his first priority.
While not always a smooth progression, like the Dogs, Goodwin has been patient with his young and developing list as the Demons' core group continued to blossom through adversity.
As we near the culmination of both clubs' excellent recruiting, trading and drafting over the previous five years, we dissect how each list came together.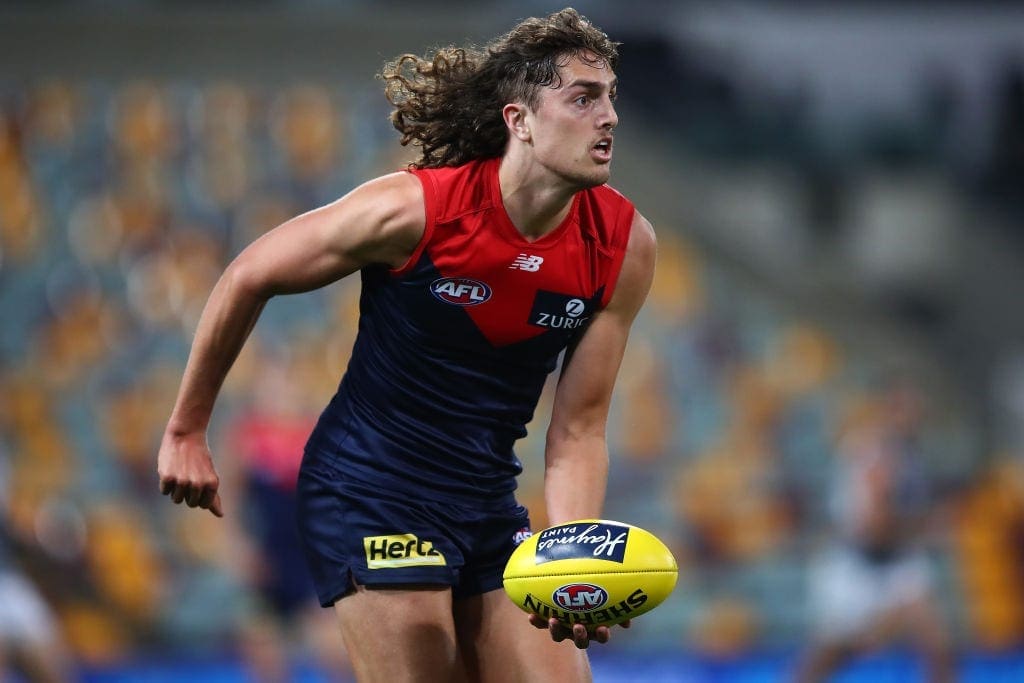 How did they go about things? What moves were made? The following additions don't account for all the players and picks obtained, just the ones that have cemented their spot in their respective sides and who will likely blossom into future stars. 
Here's a look at the most important recruits for both the Dees' and Doggies' since 2016, conveniently broken up into free agency, trade period and drafts (by year).
2016
Free Agency
Trade
Melbourne were able to secure dashing half-back Michael Hibberd for a pair of mid-to-late picks, a move that nabbed them a veteran presence as well as a feisty competitor for their young defence. If Hibberd's selected for the big game, his experience and leadership should pay dividends in crunch time.
While nothing spectacular occurred for the Dogs in the wake of their Premiership victory, they were able to free a bit of salary and score some picks for their efforts, not too shabby when you see who they drafted.
Draft
Melbourne did select Mitch Hannon (who we'll get to later) in this draft, but given that he's set to line up for the opposition on Saturday, we won't count him towards the Dees' tally.
English has developed into a crucial player for the Dogs, although underdelivering in some instances, but will be pivotal in slowing down the hit-out machine that is Max Gawn nonetheless. 
Lewis Young was a handy pickup here given that he can move around the ground in various key positions, although he does find himself in-and-out of the lineup.
2017
Free Agency
Trade
Over this five-year span, Jake Lever was Melbourne's most pricy acquisition in terms of assets traded. However, it was a spectacular move that landed an All-Australian talent and player-coach at the club. The defensive anchor will no doubt be critical for the Dees' Premiership chances on Saturday, given his ability to communicate in-game back-half adjustments to teammates. 
The picks which the Demons acquired during this time were also great bonuses they were able to capitalise on with important role players (more on that below).
With players continuing to depart the Bulldogs, they needed to be more active in this trade period to spearhead the rebuild they were forced into. As a result, they were able to acquire a solid intercept defender in Hayden Crozier and young talent in Josh Schache.
Crozier proved an aerial threat and brought finals experience to the young Dogs' list, being mostly solid in his time at the club.
Schache was a project of sorts as he came down from Brisbane, a high pick who lost his way in at the Lions. Despite being largely inconstant in his time thus far, Schache has emerged in the past few months as a crucial contest-maker and pack-crasher wherever he's been asked to play. Are his efforts enough to warrant a Tom Boyd circa 2016 GF type performance? Perhaps…
Draft
Both Clubs hit home runs with these picks, however the edge has to go to Melbourne here.
Spargo is a deadly small forward who offer the Demons plenty as an accurate shot in front of the big sticks. His ability to scrap and pressure inside 50 will be critical for winning the turnover battle on Saturday, not to mention if he can pinch a goal or two here and there.
Bayley Fritsch is the team's leading goal-kicker and is quite versatile in his playstyle. He can get up high and make difficult grabs stick, not to mention his accuracy and propensity for kicking bags when he's on, something while feasible is quite difficult in a Grand Final.
Petty, while not as spectacular as the other two in his class, has been a lifeline this season in the absence of defender Adam Tomlinson. He's taken his opportunity with both hands and proven that he's as disruptive as his injured contemporary, and will no doubt be crucial for slowing the Dogs' firepower up forward.
Conversely, Naughton is no slouch, as the defender-turned-forward is a contested mark-clunking beast inside 50. He's as close to automatic as there is to marking the footy when it's in his vicinity. There's no doubt that he'll be crucial to the Bulldog's chances of victory, even if he is relegated to a decoy presence to nullify May or Lever.
Richards was also a nice pickup here, although he most likely won't' play on Saturday.
2018
Free Agency
Trade
For the second time in three years Melbourne again pursued a forceful defensive anchor with their acquisition of Steven May. There was a lot of manoeuvring to get the deal done, but it has since firmed as a bargain. 
May and Lever have created a defensive tandem in which their elite reading of the play, intercept skills and communication have given birth to a destructive Melbourne back-six that has hit on all cylinders in 2021.
Duryea was a smart investment by the Bulldogs as they scored a very capable and assertive role player with premiership experience. A solid recruit in return for a bag of chips!
Draft
A solid draft for Melbourne saw them secure two solid role players. Both Sparrow and Jordon have placed great pressure on the Demons' best 22 by serving as tackle/pressure gauge players. While not necessarily stars, they provide a crucial team service that is undeniably suited for finals footy.
The man, the myth and the mullet. Bailey Smith has developed into an absolute bonafide star with his continued development culminating in a heroic 2021 finals campaign. He's hard at the ball and tends to make good decisions with it, something pivotal when navigating the in-game demands of playing in a Grand Final.
Vandermeer has shown to be a speedy line-breaker who takes the game on when transitioning in attack, a dangerous and required skillset when playing in a Grand Final given every forward advance counts.
Gardner was a great pick, especially given a mid-season selection. He's been able to assist fellow key-defender Alex Keath in anchoring the Dogs back-six with his spoiling ability. 
2019
Free Agency
Tomlinson was a great addition to Melbourne's already stellar backline, with his dynamic movements allowing him to shadow and shut down his direct opponent. Unfortunately, he won't be playing on Saturday due to a season-ending knee injury.
Trade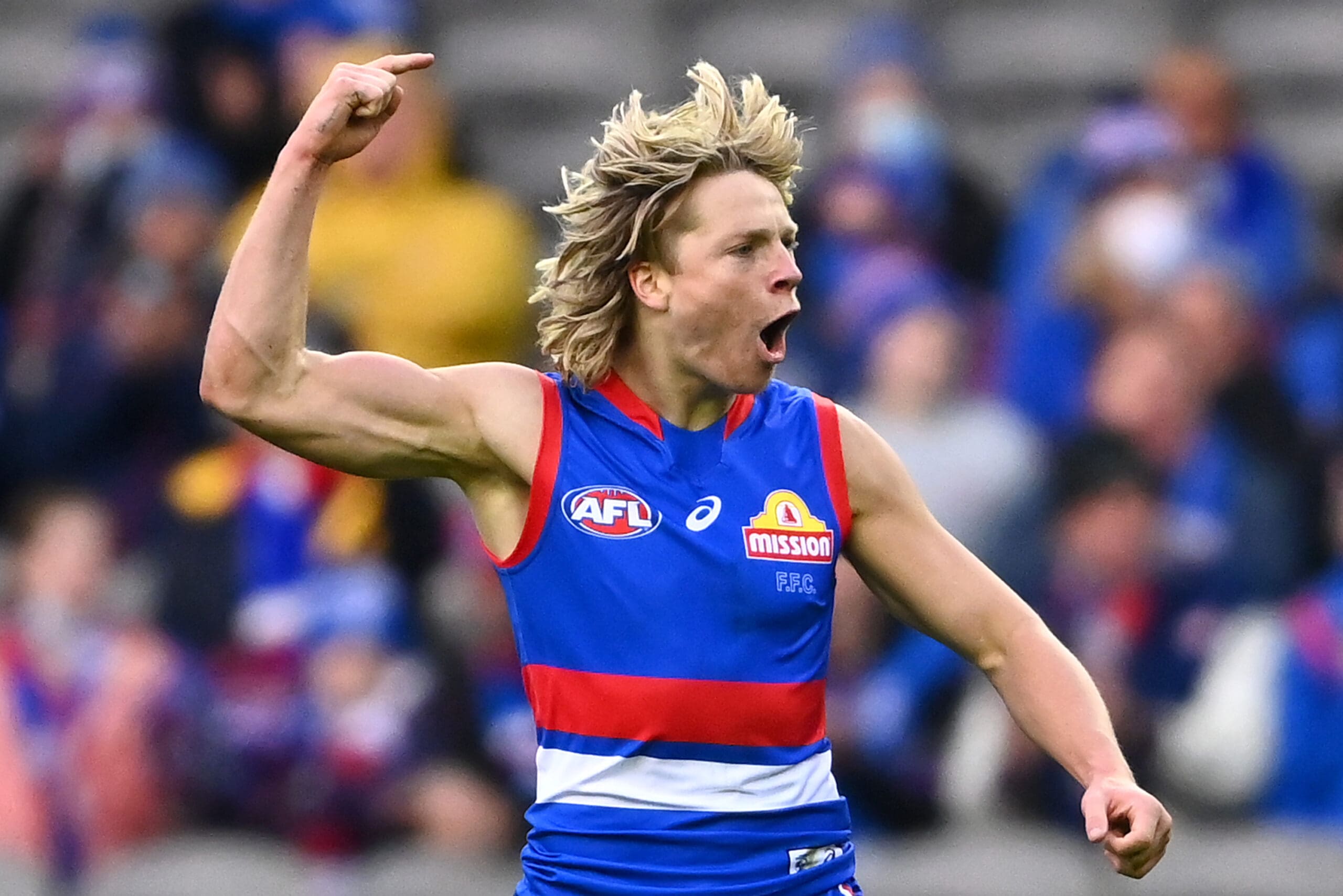 Langdon was a solid pickup for the Dees here as his run-and-carry from the wing has proven to be critical when Melbourne looks to counter-attack. The trade itself seems quite reasonable and the Demon's can be happy that they found a dangerous winger without needing to break the proverbial trade bank.
The Bulldogs were able to plug two massive holes in this trade period.
Bruce provided a veteran, albeit out-of-favour, forward option to assist in diverting attention away from Naughton and Schache when he played, which no doubt has contributed greatly to the younger forward's development. For his asking price, Bruce's acquisition has proven to be a robbery in plane site. Unfortunately, he like Tomlinson, won't be playing on Saturday due to a knee injury.
At the other end, Keath provided the back-six with a legit number one shut-down defender role. At his best he's capable of completely nullifying the oppositions most dangerous forward, and at his worst he makes them earn every opportunity at goal.
How Adelaide settled for less than the expected haul they were originally seeking is still baffling to this day. Keath's contribution will undoubtedly provide critical stability for the Dogs', sometimes suspect, backline come the Grand Final.
Draft
Both teams hit on these draft picks, a common theme amongst the Demons and Dogs in recent years.
Luke Jackson has proven to be an indispensable commodity for Melbourne as his natural athleticism allows him to roam the ground and impact contests at will. Not to mention that he's more than capable of dominating the ruck, meaning Max Gawn is playing with stronger legs deeper into games, something opposition teams wish was merely a fabricated nightmare.
Pickett is an electric goal-sneaking jet that tortures defences whenever he's near the ball. His natural prowess and silky skill set him apart as a game-wrecker, he's someone the Bulldogs will need to nullify if they want a chance at winning the Grand Final.
Rivers has solidified himself as a crafty meter-gaining playmaker for the Demons. His fearlessness to initiate attack from the back half will serve the Demons well as they look to expose the Dogs in transition.
Weightman has proven not only to be a great selection but also a revelation over the past several months. He's proven to be a deadeye in front of goal and crafty playmaker for others. Weightman, like Pickett, is someone the opposition need to shut down if they don't want the a dynamic forward line set alight.
2020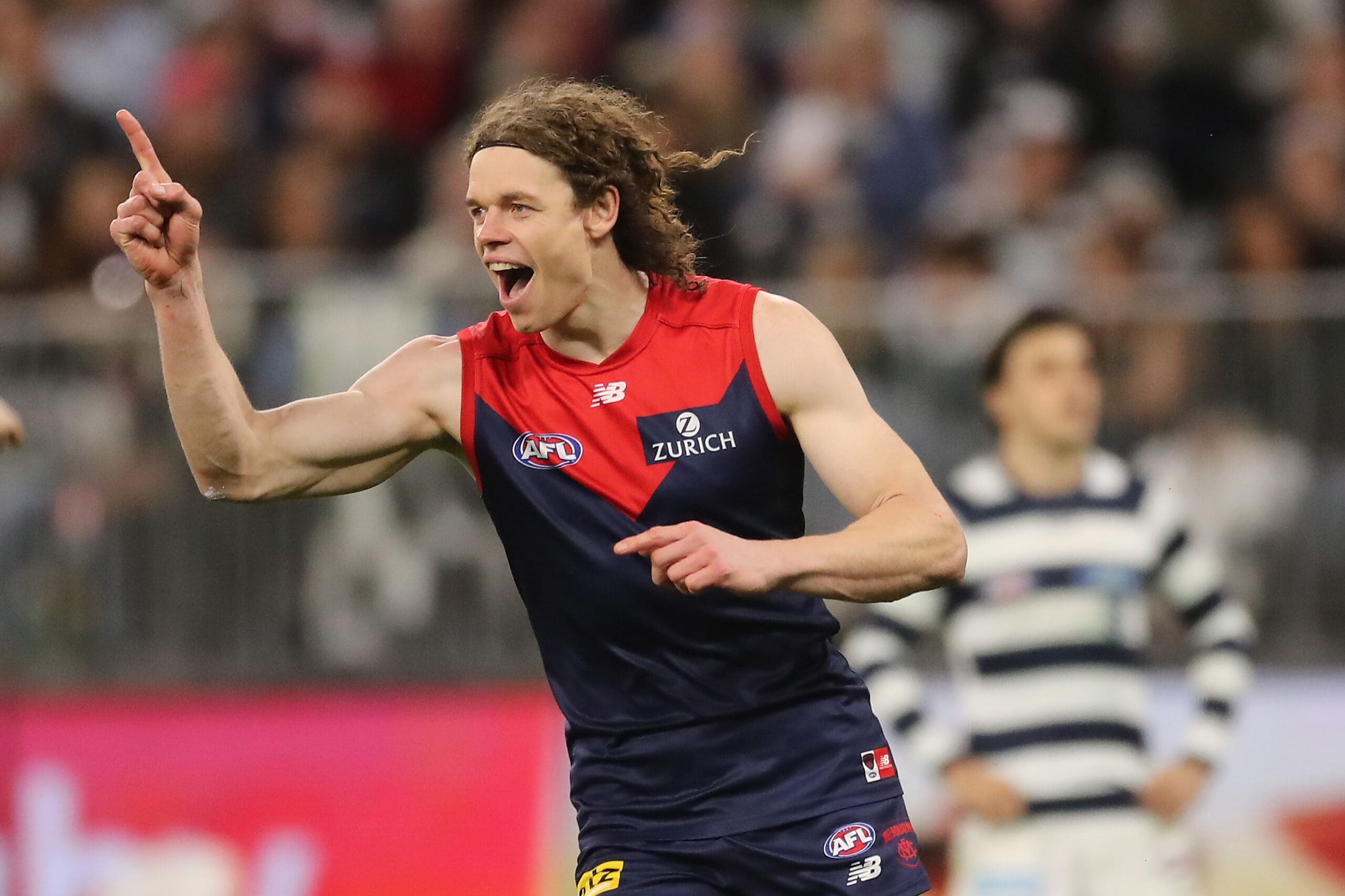 Free Agency
Trade
In back-to-back trade periods the Dogs' went berserk as they looked to solidify their midfield and add some forward-line insurance.
They swooped on Adam Treloar from Collingwood due to mishandled accounting by the Pies' football department. This man is a run-and-carrying, line-breaking ball magnet who can turn the opposition on their heads when he's firing. 
Stef Martin was an upgrade over Tim English in ruck, he's a big-bodied veteran that can hold his own against the best. Despite his injury-riddled season, Martin will be pivotal when he's matching up on Max Gawn. The Dogs also gave up next to nothing to acquire him, once again an excellent display of recruiting.
Hannan was an interesting get for the Dogs, he was kind of just there for the taking. However, he's proven to be a critical commodity in this final series as he continues to fill in for the injured Josh Bruce. Throw in the fact that the Bulldogs now have a player at their disposal who was recently in the trenches with their Grand Final opposition, for only a future third-round selection, their surely having a laugh now.
Ben Brown is a man, who when fit, is good to push for the Coleman Medal annually. How North give up on a player of his ilk after an injury setback is beyond comprehensible. Melbourne didn't give up much in order to lull their cross-town rivals into handing over a 60+ goalscorer for essentially pick swaps. Despite a shaky year, by his standards, Brown is still good for almost two goals a game. Could you imagine what the outcome would be if he finds his form this week…
Draft
Both clubs managed to pick up solid role players here as they've both displayed an innate capacity to fill voids in their respective sides.
Bowey has been serviceable down back as he's covered for an injured Jayden Hunt, whereas McNeil and Scott have proven to be  formidable forward-pocket presences when called upon.
The highly touted Ugle-Hagan hasn't been asked to do too much this season other than learn and develop. From his brief play, he's been able to display flashes of brilliance, as the Dogs continue to bolster their already almighty forward-line. 
Verdict
Both sides have been able to gradually strengthen their respective lists by making smart deals and drafting well, consistently filling voids and developing the talent at hand.
The 2021 Grand Final will be the amalgamation of five years of coaching, recruiting and development for the Melbourne Demons and Western Bulldogs. One team will now realise the ultimate success after five painstakingly meticulous years of roster development, while the other will be forced back to the drawing board for a sixth off-season.
This is the story of the five-year build to the 2021 AFL Grand Final.