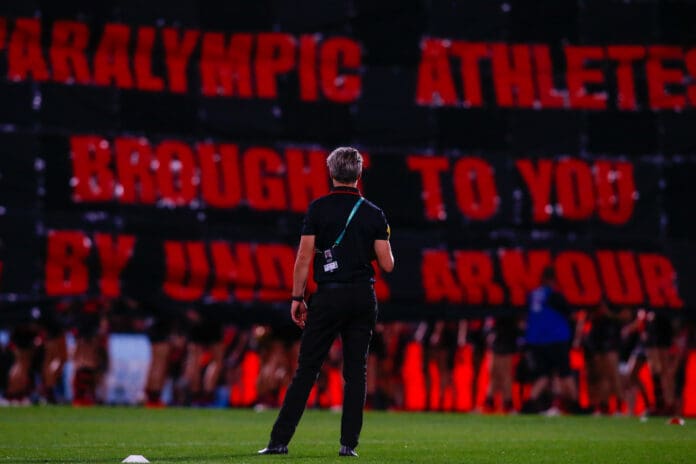 The Bombers are 2-6, third-last and floundering. They were a watchable team last year, full of run and vigour off half-back and befit with a unique forward line of discards, explosive talents and teenagers. Now they turtle-crawl outside stoppages, once-dynamic midfielders lurching backwards in search of a relieving handball. They bomb mongrel punts to outnumbered forwards, and there is little pressure when the football comes back the other way.
If you watched Dreamtime at the 'G on Saturday night, you would have seen a pretty gritty contest. The Bombers, rebounding from a week of exceptionally negative coverage, grappled manfully, but were outgunned in the first half and held at arm's length for the remainder of the evening. The game was typified by a Liam Baker tackle on Sam Draper, where the five-foot-eight backman wrapped himself around the hips of the two-metre ruckman, and roped him into a tackle like a landscaper uprooting a tree.
Things have not worked for the Bombers this season. Four of last year's quintet of leading goalscorers are currently absent. The retirements of Cale Hooker and Anthony McDonald-Tipungwuti have left respective gulfs up forward. Harrison Jones and Jake Stringer have battled injuries. The sophomore seasons of Archie Perkins and Nik Cox have been middling, and Draper has underwhelmed. While Zach Reid and Ben Hobbs have indicated their AFL pedigree, only Nic Martin, who wasn't even on the list until February, has added anything significant.
And what of All-Australian midfielders Zach Merrett and Darcy Parish? There is little point of difference in the Essendon centre. Ball-winners all, but doing little damage with football in hand. Andrew McGrath's pace and kicking is required off half-back, but such is the all-encompassing 'meh'-ness of Essendon's midfield group that the former No.1 pick has been thrown back into the mix in the past fortnight. So begins the knock-on effect, giving Mason Redman, a very capable defender, far too much to do in defence. Nick Hind has fallen out of form after an exciting 2021 season, and the hope of a roaming, intercepting Jordan Ridley is yet to materialise, with more pressing needs in defence.
They average the least tackles per game in the AFL, and only West Coast and North Melbourne win less contested ball, or have less metres gained per game. Watching on, this is easily figured: the Dons move the ball slowly, they frustrate themselves into a corner, and are eventually breezed past by an opposition who has barely broken a sweat.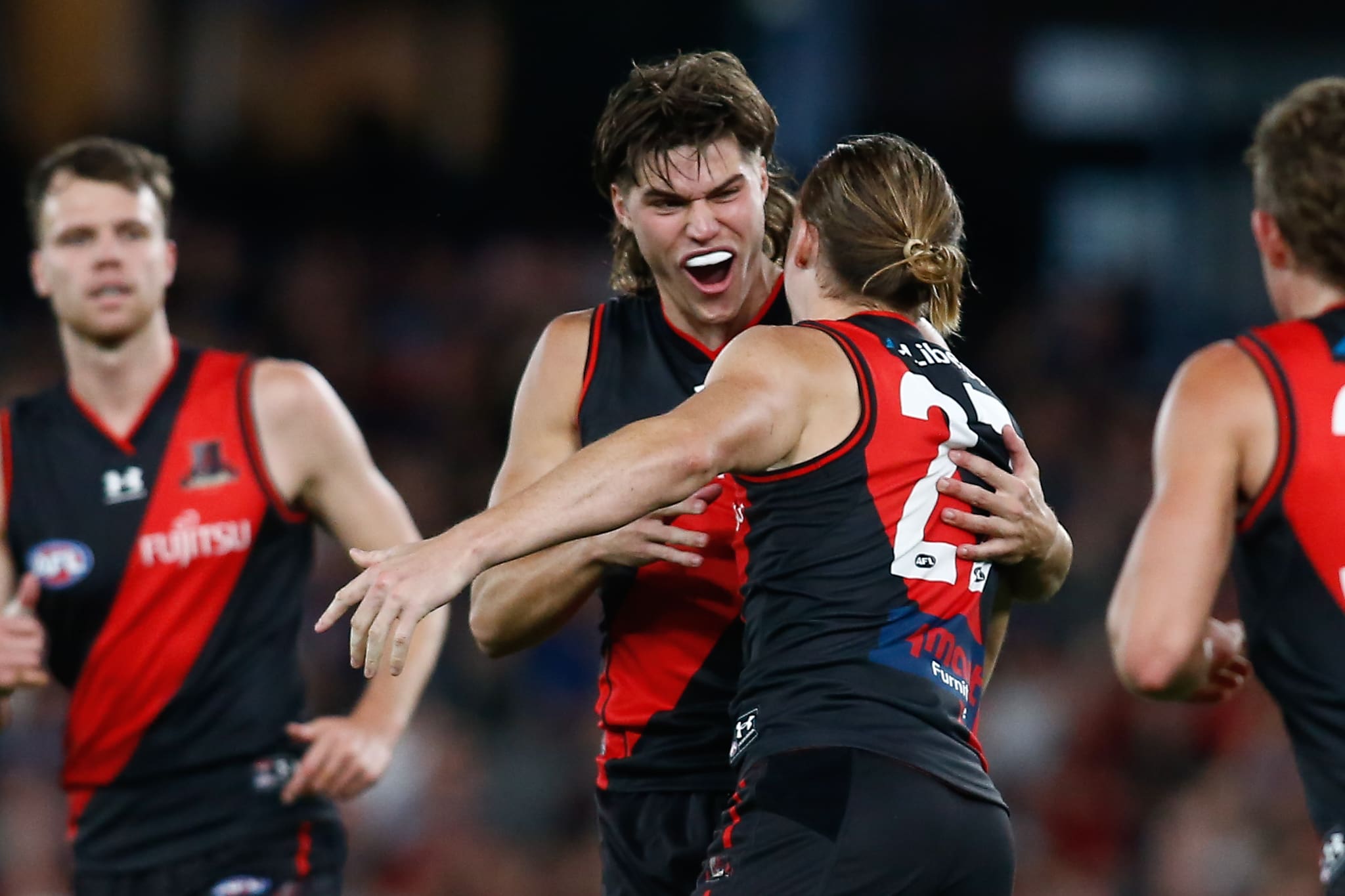 In not so many words, Essendon are not that good. But they know that, and they believe that the fix is a relatively quick one, believing the base of their next contending list is already entrenched at The Hangar.
The club's general manager of football, Josh Mahoney, was insightful on SEN SA Breakfast on Thursday, highlighting the list is still "at the moment is at a development stage," and he's right. The club was gutted with the departures of Joe Daniher, Orazio Fantasia, Adam Saad and Conor McKenna, before injuries and retirement added Michael Hurley, Hooker and now McDonald-Tipungwuti to the list. Seven very talented, very important players, forcing a re-think in Essendon's structure after the departure of John Worsfold.
Ben Rutten took the reins, and through savvy trading and development went on a spree of lusty magnet-moving at AFL level: Jayden Laverde, Hind, Jake Kelly, James Stewart and a re-tooled Dyson Heppell down back, Peter Wright, Jones, Will Snelling, Aaron Francis, Matt Guelfi and Alec Waterman in the forward line. Throw in wingers Tom Cutler, Sam Durham and Martin. Jye Caldwell comes in to play midfield. Add draftees Perkins, Cox, Reid, Hobbs and Nick Bryan. Let simmer.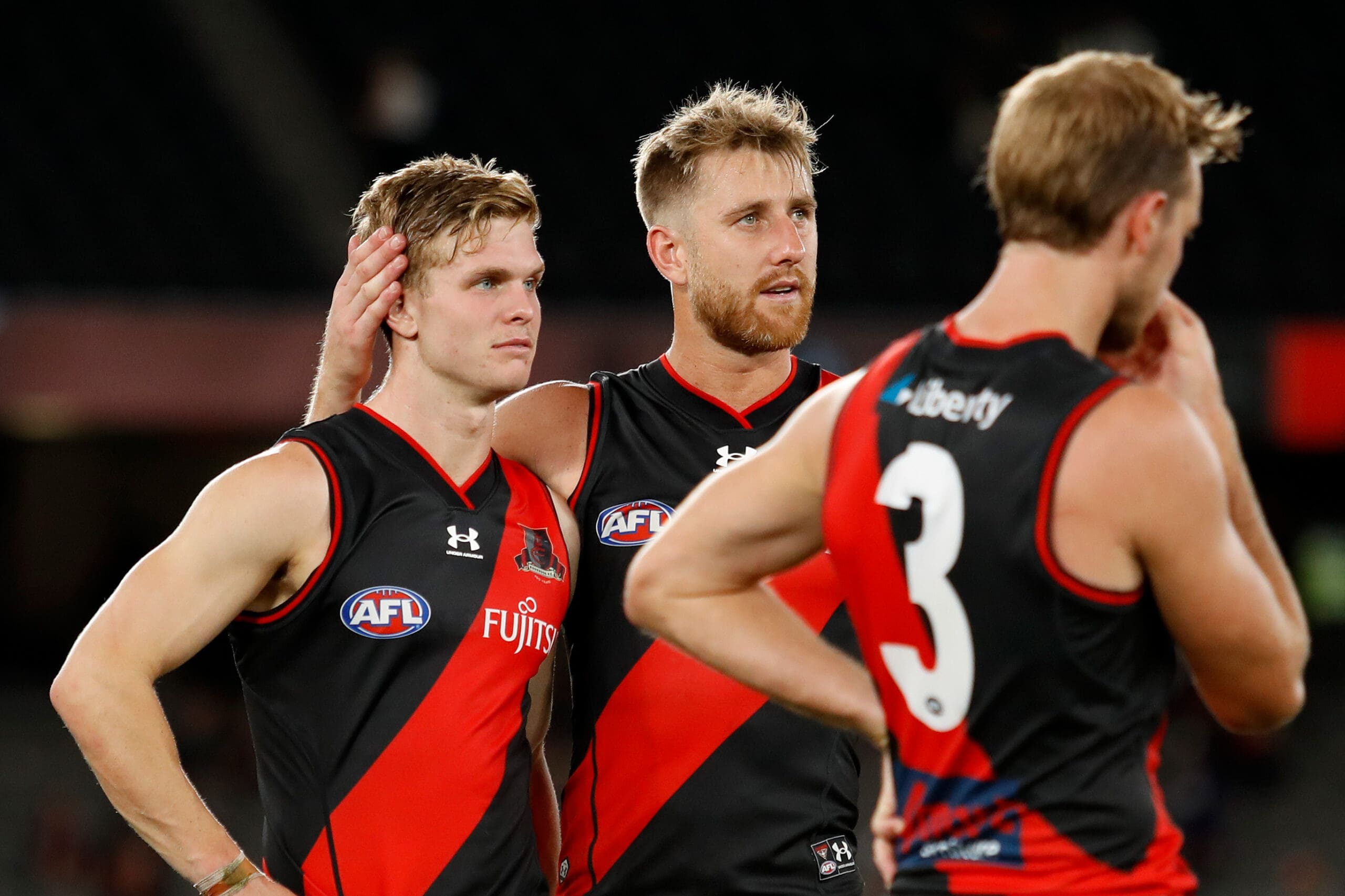 The re-shaping of Essendon worked to freshen an otherwise stale team - for a season. Now it looks stale again, but is still one of the youngest league-wide. In its finals-making 2019 campaign, Essendon's list was an average of 24.2 years old, and had played an average of 55.2. games. In 2022, the list has an average of 54.3 games played, and an average age of 24.0. Only Gold Coast, Hawthorn, North Melbourne and Adelaide are younger than the Dons. There's scope for improvement, but there clearly needs to be another switch-up.
"We're really excited by the opportunity we do have," said Mahoney on SEN.
"I think last year we were quiet during the trade period deliberately, we wanted to look at our young list and see what we've got available to us."
Essendon has gleaned last year was an aberration, an unexpected leap in an otherwise linear progression. They have all but taken the year off from competing for finals, opting to scope out their youth, unspool the clogs in their list, and then spend on established talent to take the team back to September. It's a somewhat tried-and-true practice, one that Melbourne and Richmond somewhat unintentionally benefitted from. After a deep September run, the Dees were horrible in 2019 and middling in 2020, but secured Luke Jackson, Kysaiah Pickett, Ed Langdon and Steven May during their finals absence. Richmond's laughable 2016 season followed three straight years of first-week finals exits, but through the failure acquired Toby Nankervis, Dion Prestia, Shai Bolton and Jack Graham.
These are successful examples though, and that same level of talent - the likes of Dustin Martin, Max Gawn, Jack Riewoldt and Christian Petracca - isn't there yet at Essendon. Merrett and Parish are candidates, but both need an added dimension to their play, with neither proving to be causing opposition headaches this year. Stringer's fitness is a problem. Ridley is an enticing talent, but has been used as a negator this year such is the dearth of miserly defenders.
"But this year we've got the opportunity with the gap we've got in our salary cap," says Mahoney. But where do you start? Peter Wright needs a stablemate, and Daniel McStay is the best key forward free agent this year. Hoping that one of Hobbs, Perkins, Langford and Caldwell develop into a difference-making midfielder is optimistic on a few counts and far too early on others - do the Dons return to the GWS well and nab Jacob Hopper or Tim Taranto, with a contract squeeze looming?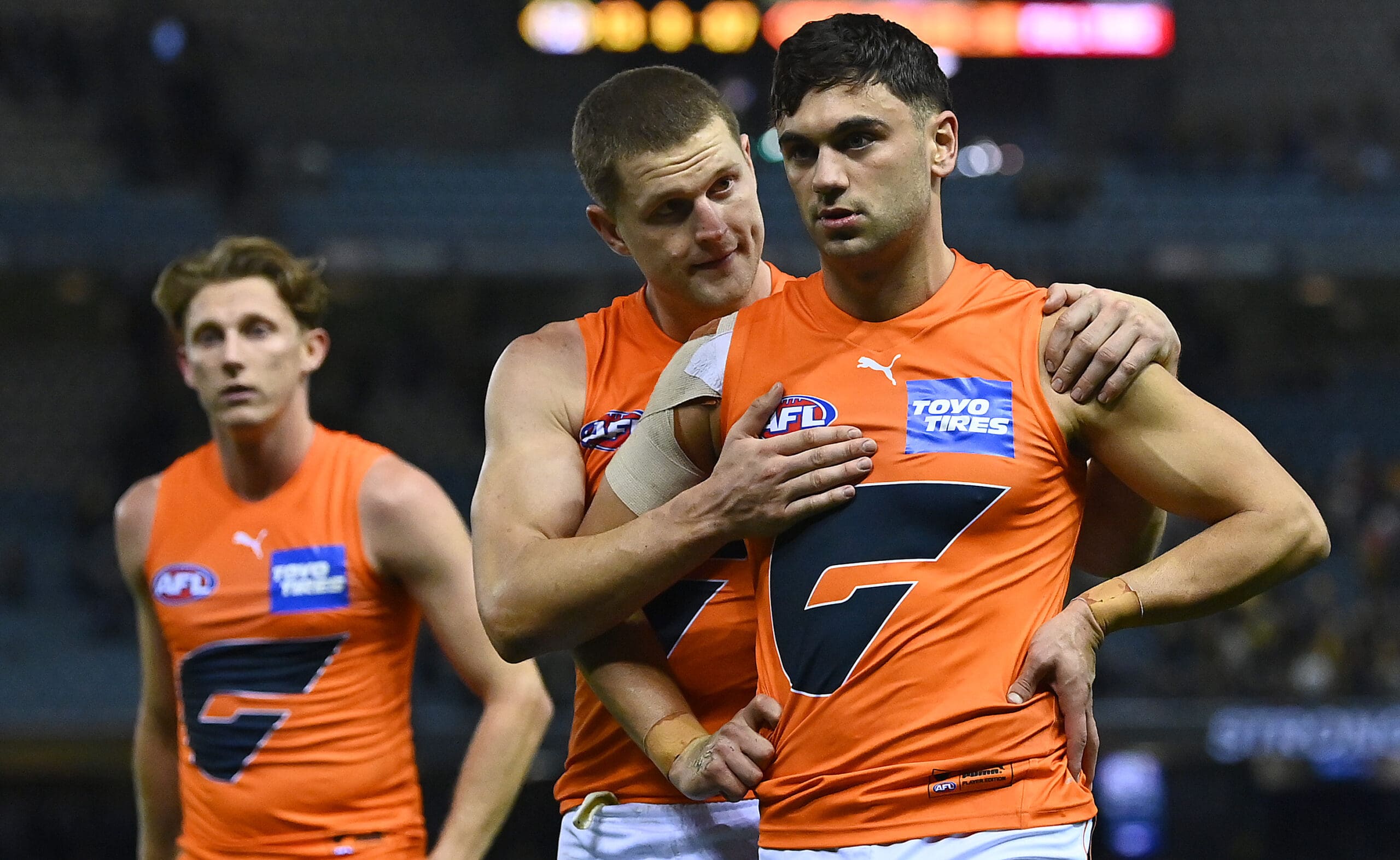 "We've got the opportunity with some picks at the moment that we think we can be pretty active in the trade period and along with the development of our players, we can rebound quite quickly," says Mahoney. Essendon believe that they've got the cattle, they just need the prod.
So the Dons are gone this year, and honestly, it's not a massive surprise. Last year's final appearance was underscored by the collapse of West Coast and Richmond at the back end of the year. Essendon finished just three rounds of the year in the top eight: Rounds 18, 22 and 23. Maybe expectations were too high for a team that skated into the eight in the last month of the year, only to be thrown bodily from the finals by the Bulldogs.
This is a reset year for the Bombers, which the club hopes to look back upon as some sort of inverse dead cat bounce. Josh Mahoney and Ben Rutten have faith in their list, and they'll be aggressive spenders come season's end, looking for players that will create the impetus for finals. The concern is just how much these prospective off-season targets will have to do to resuscitate the latest Essendown downturn.