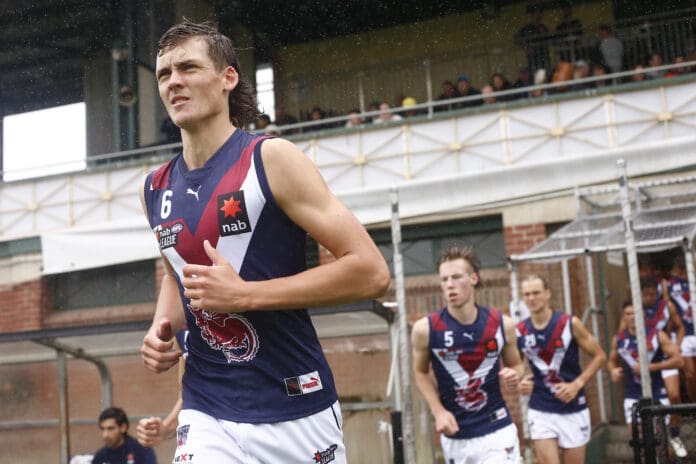 With day one of the NAB AFL Draft done and dusted, there is still plenty of excitement left for all AFL fans.
In case you missed out, Zero Hanger has you covered for all things AFL Draft.
Day two, especially the first few selections, offer plenty of intrigue and likely swapping of picks.
The current draft model allows clubs an extra 24 hours to reassess their options. Clubs can then head into the second round with a clearer understanding of the talent left on the board.
This is why Fremantle, with the 21st pick (the first of the second round), hold a valuable asset. The pick becomes the Pick 1 2.0, a coveted selection for many other clubs. Historically, multiple selections or even future first-round picks have been offered to obtain the rights to that selection.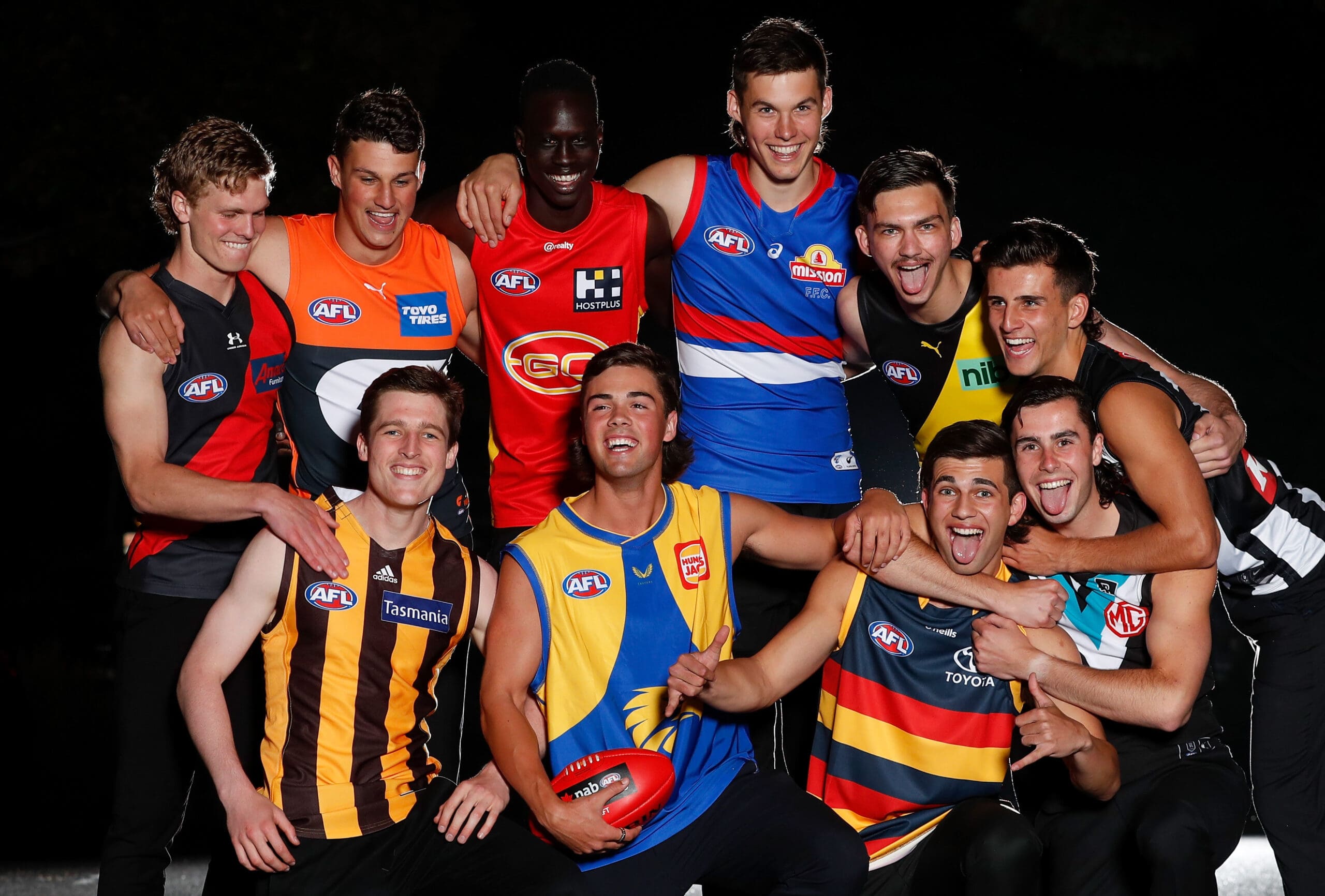 While Fremantle would have a shortlist of potential selections, they would have been taking calls all day. Rival clubs will attempt to steal a player that rated highly who has fallen out of the first round.
While the two-day draft is exciting for clubs and fans alike, it does create added anticipation for the players left without a club. Every year a few players fall out of first round predictions, with this year being no exception.
Most of the top-ranked players were out celebrating last night with an understanding of what their future entails. Other players, however, have a long wait to find out where they will be playing footy in 2022.
Here is a look at those few players that fell out of first-round contention and which clubs might be looking at moving up the draft board to pick them up?
Want to keep up to date with the second night of the AFL Draft? Zero Hanger gives an explanation of how to watch the draft live,.
Matthew Johnson 
Draft Profile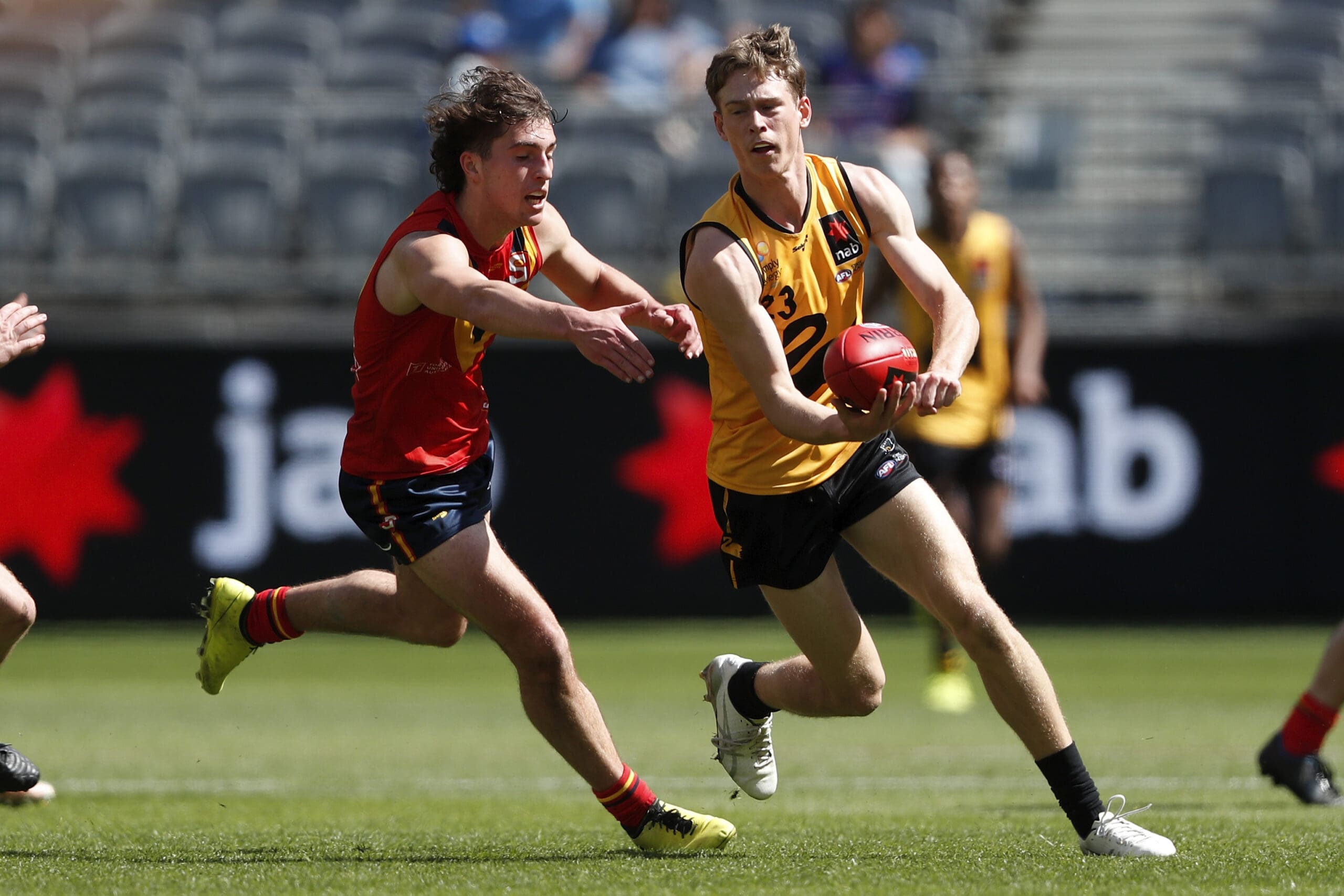 Johnson is a 191cm midfielder who played for Subiaco in 2021. The highly-touted West Australian thrives in the contest, with silky skills and an elite footy IQ.
Despite suffering a quad injury early in the season, he was able to work his way back into form and showed how serious he takes his footy. He was consistent all season improving every game throughout the year.
Johnson capped off the year in the WA vs SA Grand Final curtain-raiser, where he was awarded best afield amongst some highly talented company.
Being the biggest name to fall out of the first round, Johnson will likely be the player most clubs would want to trade up for. His fall is similar to Devon Robertson, who shocked many by landing outside of the first round in 2019. In that draft, Brisbane traded away a future second-round pick just to move up one spot to select Robertson.
With Johnson in the top 15 players of many clubs' list, he won't have to wait long to hear his name read.
West Coast and Richmond are two of the clubs previously linked to Johnson in the first round, and could both try and trade up to take the flashy midfielder. The curveball could be Fremantle themselves, who have already targeted homegrown talent. With the departure of Cerra, he could be a great replacement with less of the flight risk for the Dockers.
Sam Butler
Draft Profile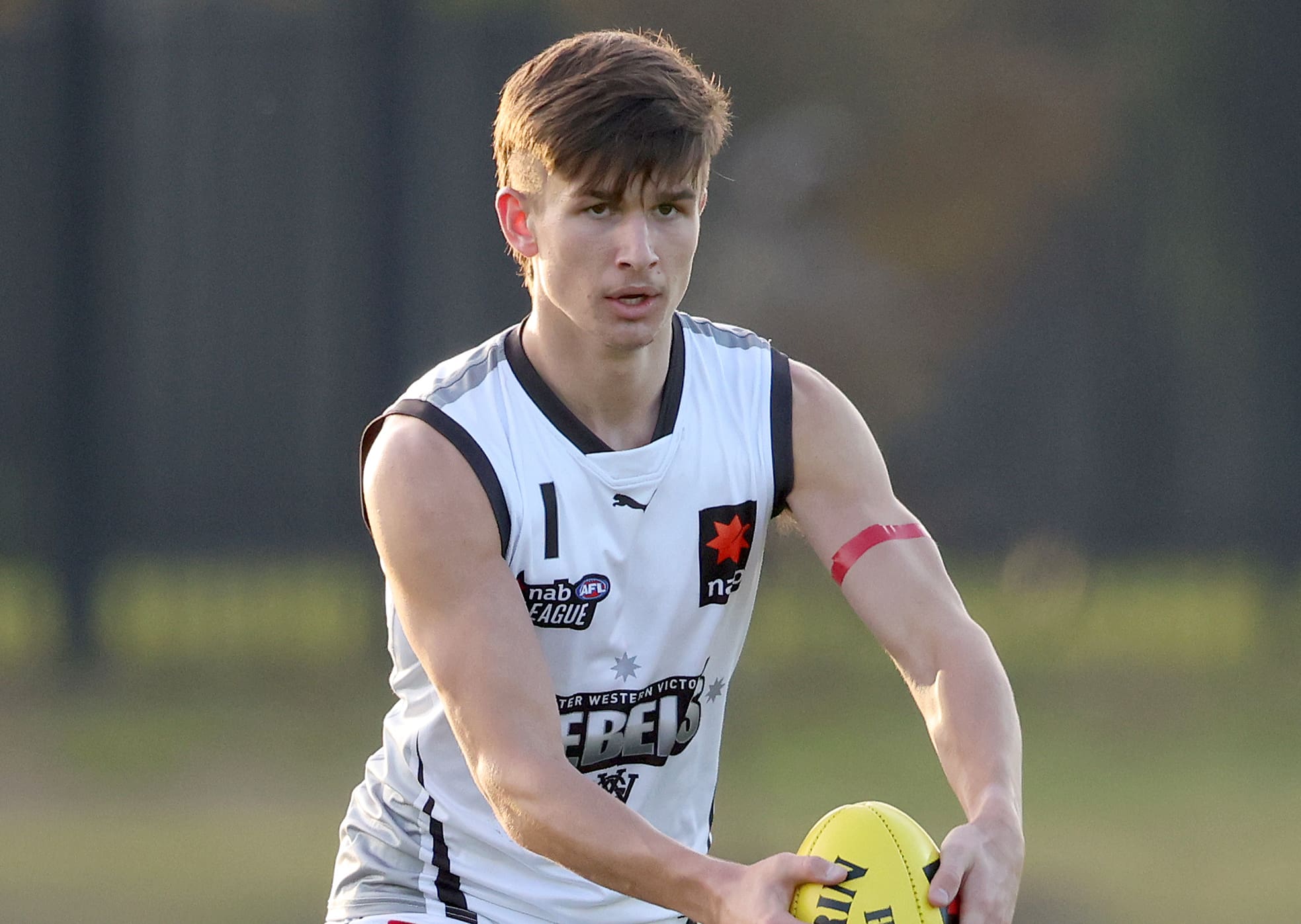 The brother of Saints small forward Dan Butler has distinguished himself as a unique player in this year's draft. The 184cm midfielder/medium-forward is a quick and athletic prospect who plays hard on both sides of the game.
His tackling and pressure are what set him apart from others in the class, playing like a seasoned AFL player on the defensive side of the ball. His agility allows him to rundown the opposition, while still having the strength to make tackles stick.
After a strong showing in the NAB League, Butler raised eyebrows in the Vic Country draft combine, finishing in the top two in both the vertical jumps and 20m sprint.
Butler will draw some significant interest from around the league, having the skills and work rate that can't be taught. Coaches will be asking their list managers about drafting Butler, who could make an impact on a team early in 2022.
Richmond and Fremantle have both been linked to Butler and would likely be considering him with their first selections. With selections 28, 29 and 30 the Tigers have the trade assets to trade up for a player like Butler. If he falls through to picks 24, it is hard to see Geelong not calling his name with one of those two selections.
Tyler Sonsie
Draft Profile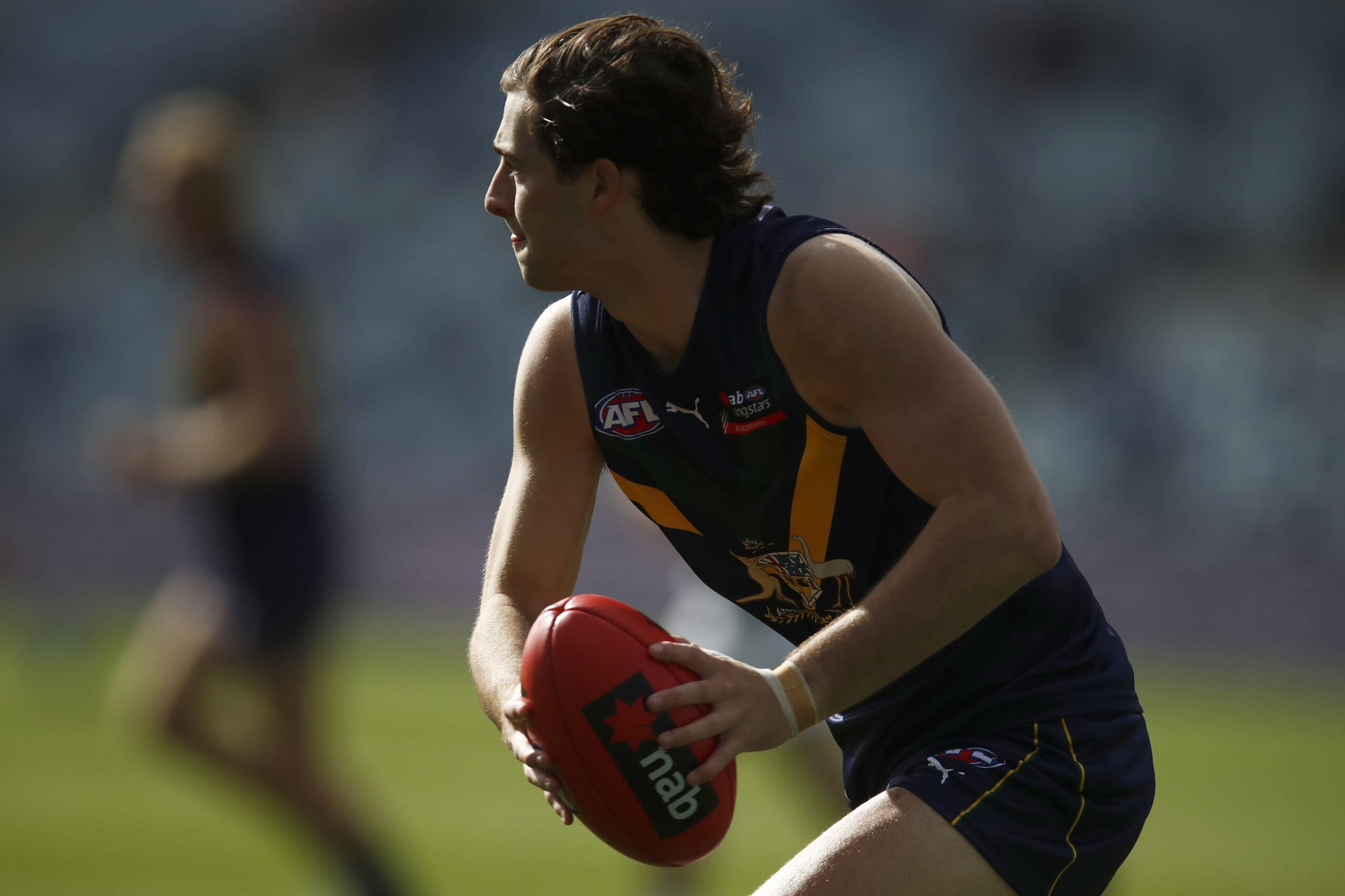 Sonsie is a skilled 181cm inside midfielder who uses the ball at a high level with both feet and by hand. Coupled that with a high footy IQ, and he was one of the most impactful inside midfielders of his class.
Showing flashes of his potential in 2021, he dominated in his only VFL appearance. 24 touches, five tackles and two goals were enough to show scouts the high impact he could have in the AFL.
Performances like that were what made Sonsie a highly ranked player in the opening half of 2021.
Earlier in the year, he was a top-five consideration before injuries and inconsistency plagued his season. With other prospects having more favourable seasons, Sonsie fell into the latter half of the first round by the end of the year.
While inside midfielders have lost some value over the past few years, Sonsie has the speed to be able to run and damage the opposition on the outside too. His efforts against VFL-level talent won't go unnoticed, with clubs likely analysing that performance over the past 24 hours.
The Hawks will have some intel about Sonsie, with coach Sam Mitchell having already coached him at the VFL level. There are two selections prior to them, which could feel like a long wait. If he is still on the board then the Hawks would seriously consider him at pick 23. The other club that would look at him is Richmond, having already been considering him with their 17th pick.
Blake Howes 
Draft Profile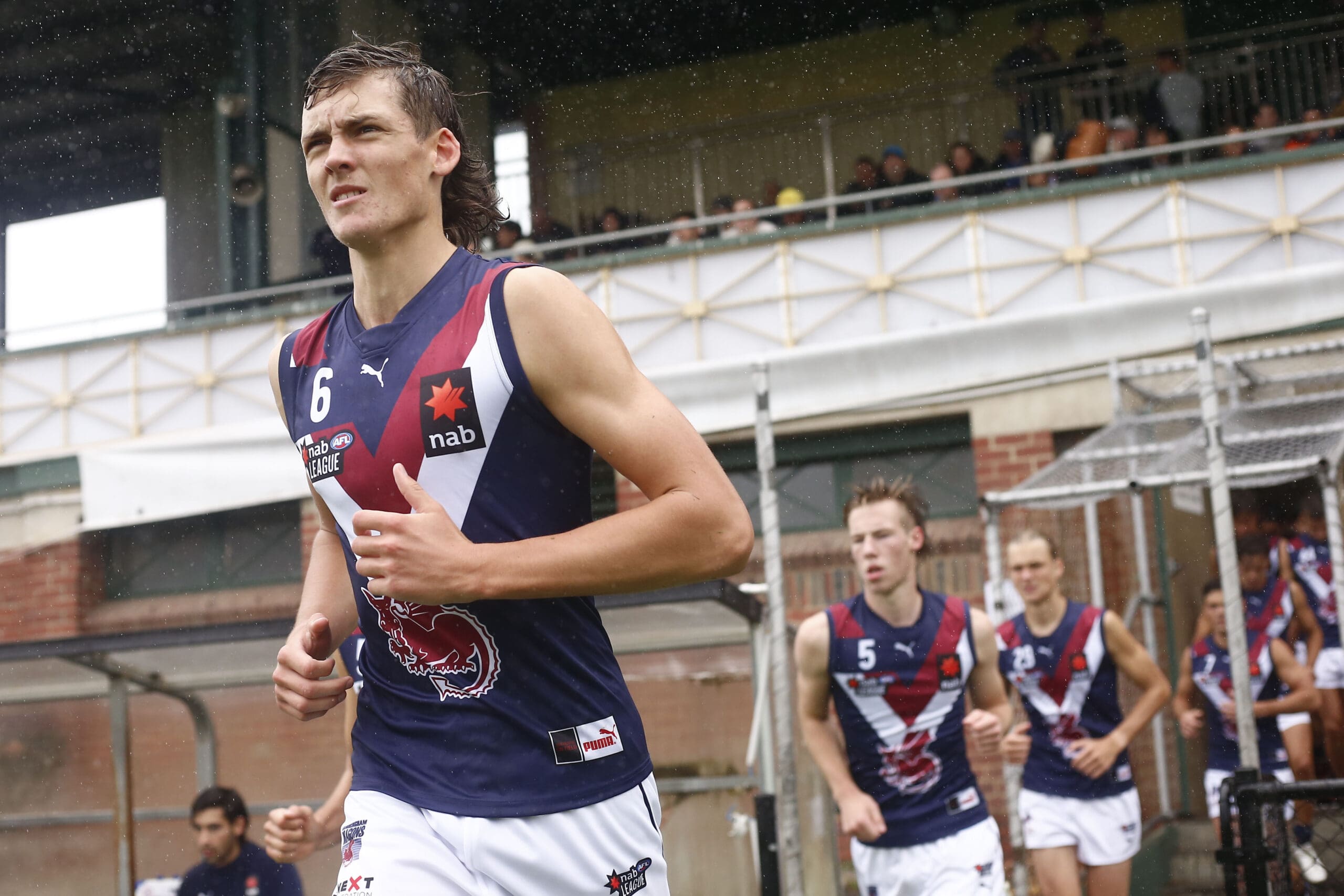 Howes brings some versatility to the second round of the draft, with the 190cm prospect flashing an ability to impact the game up forward or on the wing. With a rare combination of height and elite endurance running, Howes was influential on the wing with limited preparation.
He has excellent hands in the air and is unafraid of a contest, being able to work forward and back, he is equally impressive in providing an option for his teammates or floating back for an intercept mark.
Howes impressed all year, especially after spending the second half of his campaign on the wing. He finished fifth in the Dragons' best and fairest while receiving the coaches' award.
Falling victim to the COVID restrictions, Howes' draft stock were one of the most negatively impacted by the shortened season. The year was cut short just as he was rounding into best form. He could have easily been a lock first-round selection if given a full season.
While more of a prospect than others players around the area, his toolset gives him one of the higher ceilings. With a few years of development, he could be a damaging tall prospect with few players in the league able to match his side and running capacity. Recruiters would be hoping for a Charlie Curnow type, in terms of the size and running ability.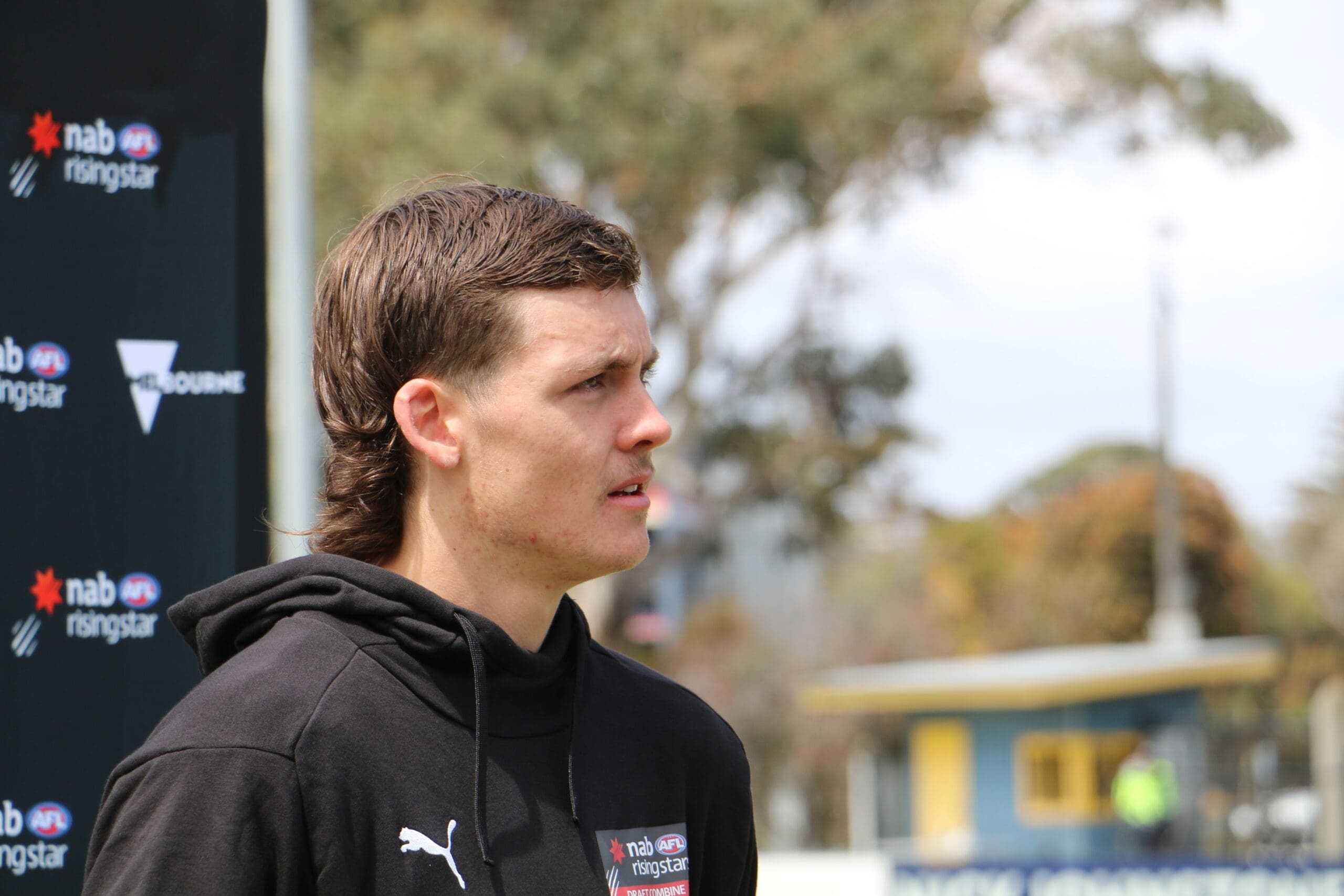 While Fremantle would have been a team of interest, their selection of Jye Amiss means they might not be interested in another forward/tall prospect. If they don't select him with their 21st selection, he could see himself falling even further.
Howes has been linked to Melbourne, although they don't have the necessary draft capital to trade up to select him. GWS might be interested in pairing Howes with his Dragons teammate Finn Callaghan, but would have to trade a future selection to draft him. GWS have previously been more interested in obtaining future picks, instead of getting rid of their own.
Lastly, Hawthorn could be a team of interest, with Howes projecting as a 'Gunston-type' player. While they have been hesitant to trade him in the past, drafting Howes could open the door to a future Gunston trade in the 2022 trade period.
Josh Goater 
Draft Profile 
Goater jumped onto the scene early this year and has impressed throughout 2021. The 190cm Midfield/Utility is a versatile player capable of playing anywhere around the ground.
Spending time up forward, in the middle and down back, Goater was able to star no matter where his coach played him. This flexibility makes him a valuable pick, being able to fill whatever role his coach needs.
He has elite-level athleticism and marks the ball cleanly at the highest point. Goater is a matchup nightmare with most players his size unable to keep pace with him on the lead.
One of the biggest hurdles that clubs might be facing is where to put the young prospect. He has stated that he sees himself as a midfielder in the long term. His performance down back, however, would have been equally impressive for scouts.
This would have also factored into his draft stock. The lack of positional consistency resulted in not having the same resume of games spent in one position that others in his class would have.
He still is one of the best prospects left on the board. If he reaches his potential, he could end up being a top ten talent.
Josh Goater will be an enticing talent for clubs holding picks in the opening round of Wednesday's draft.

PROFILE >>> https://t.co/mRbEPPcov3 pic.twitter.com/Z4UDj3Cdag

— Zero Hanger (@zerohanger) November 20, 2021
Sydney was strongly considering him with their first selection and will be calling up Fremantle and North Melbourne to see if there is a package that would satisfy their demands. Unfortunately for the Swans, Fremantle is also interested in Goater, liking his versatility and size. He also has West Australian links with family already over in the Western state.
His talent would be intriguing to most clubs in the league. He would be able to fill a need wherever he was drafted. That level of versatility will see him not stay on the draft board for very long tonight.
Other players to keep a close eye on in the early selections of Thursday night include Matt Roberts (South Adelaide), Mitch Knevitt (Geelong Falcons), Jesse Motlop (South Fremantle), Arlo Draper (South Adelaide), Toby Conway (Geelong Falcons), Zac Taylor (Calder Cannons), Mitchito Ownes (Sandringham Dragons) and Josh Fahey (GWS Academy).