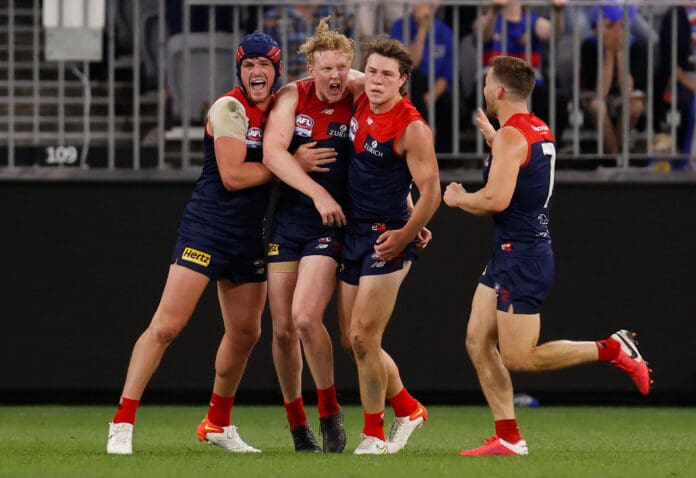 Melbourne and Western Bulldogs players were reportedly situated in a "heated" standoff at a Perth nightclub just days after the Demons' drought-breaking premiership win at Optus Stadium.
According to former Hawks premiership defender Campbell Brown, the two parties nearly reached boiling point after both clubs had attended the same venue.
Speaking on Browny's Podcast, Brown said he had gotten mail that the Dees and Dogs almost came to blows after Melbourne players had booked an entire level at the Perth club despite knowing Bulldogs players were already situated at the same venue.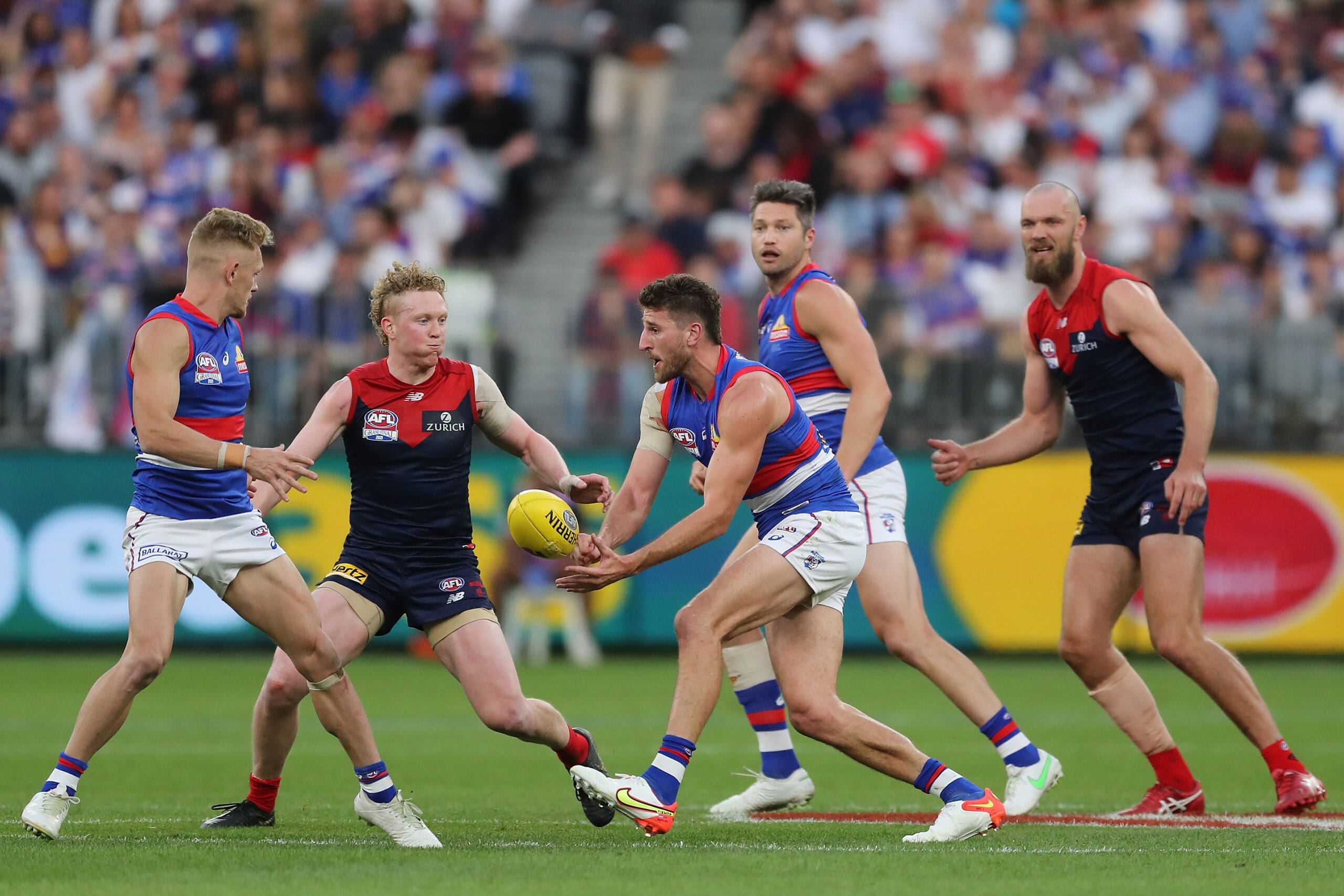 With tensions already high between the two groups, Brown stated things got "personal" before two players were able to subdue the friction.
"On the Monday night or Tuesday night after they'd celebrated for a few days, the Doggies players had gone to this nightclub. There was three levels to this nightclub: The ground floor was for the public, they (the Dogs) had booked Level 2 and Level 3 was not open,"
"The Melbourne boys had had a few and they decided 'we're feeling OK' … so the boys gather the troops and go to this club … Management say: 'It's great to have you guys here and we'll accommodate you, but the Dogs have got Level 2, so you're going to have to just meander here with the general admission.'
"So one of the players took some initiative … took some cash out, a big lot of cash like $10,000, and went up to management and said: 'Mate, here's 10K, you open the top level.' Security escort them straight up.
"Now they're at this club, Level 3, the Doggies are on Level 2 – remember they hate each other – they're hanging over the rails and giving it to the Doggies boys. It's getting real heated, real personal.
"It didn't come to blows because a player from Melbourne and a player from the Western Bulldogs that are best mates and used to live together … they met halfway between Level 2 and Level 3 – safe ground – and negotiated a peace treaty … Saved these two clubs coming to blows.
"That's my mail on the ground in Perth and it's factually correct."
The Demons and Bulldogs could face off in the opening round of next season as the AFL contemplates bringing the grand final rematch clash back into the Round 1 fixture.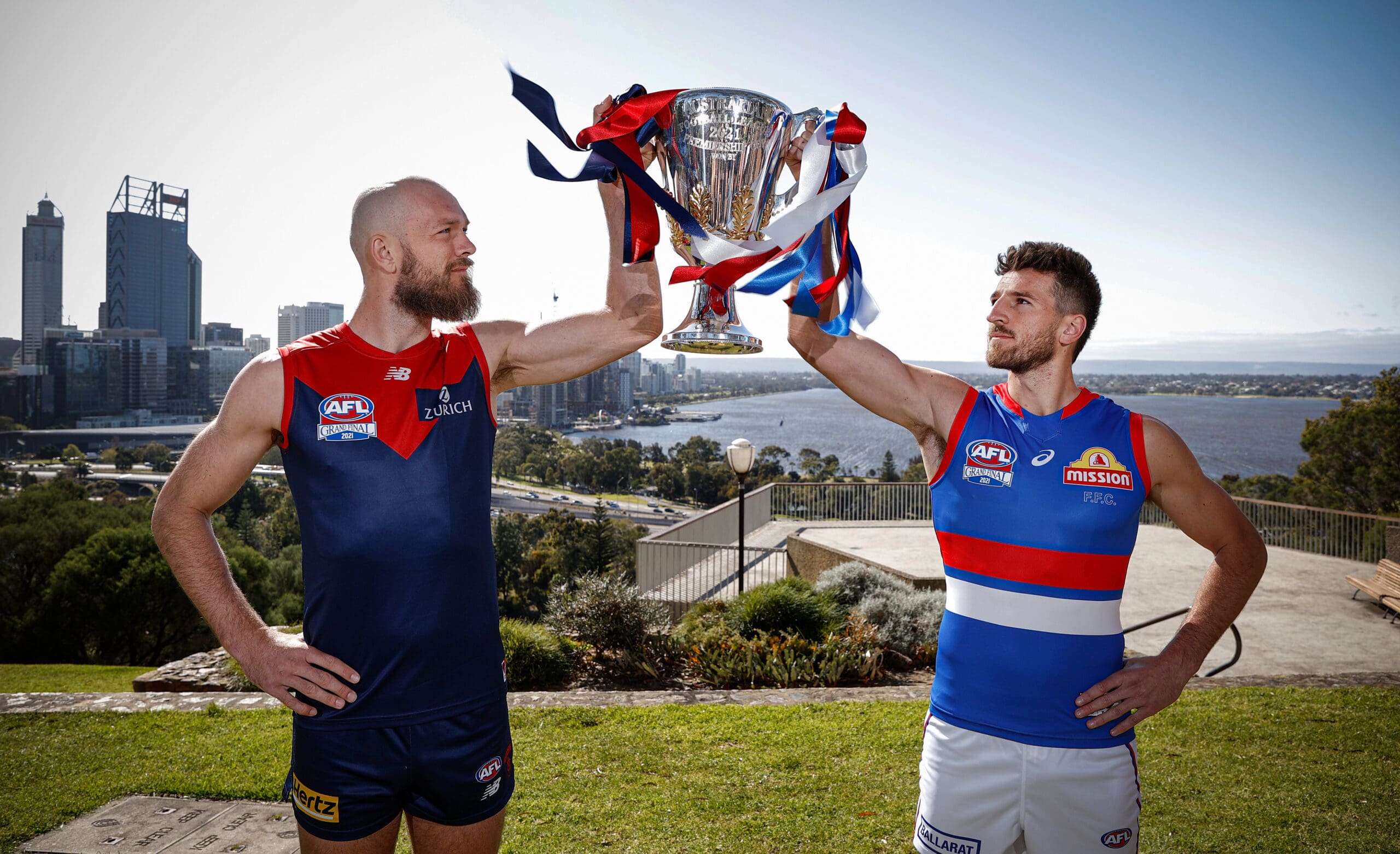 Dogs captain Marcus Bontempelli recently stated he would be open to facing the Demons early next year to begin his side's 2022 campaign.
"I definitely wouldn't be against playing in another big game at the 'G," Bontempelli said.
"Obviously, the Melbourne fans and supporters, they have definitely earned the right to try and celebrate what they have achieved, which is another drought-breaking sort of premiership."
The Demons are set to unveil the premiership cup to their fans on December 5 at a celebratory event at the MCG, pending the easing of government restrictions.