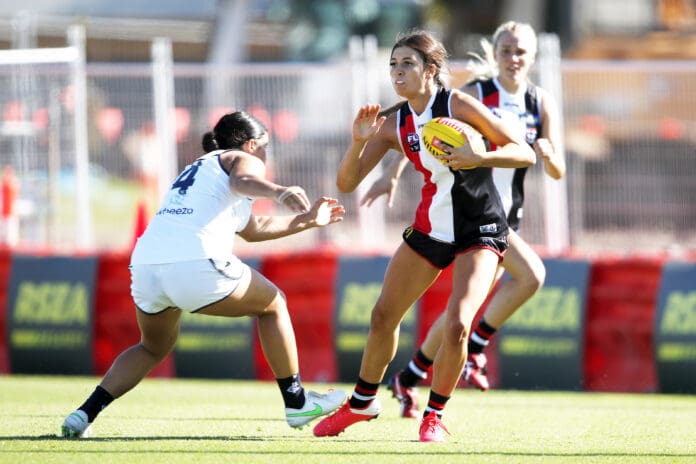 St Kilda's AFLW star Georgia Patrikios has alleviated any doubt as to why she had been absent from her duties at Moorabbin after revealing that she remained unvaccinated against Covid-19.
In a statement released by the club on Tuesday afternoon, the 20-year-old, who is currently taking a leave of absence from RSEA Park, explained that she was in the process of considering her options.
"I firstly want to thank the St Kilda Football Club, its members and the broader public for the privacy and respect that has been afforded to my family and I over the past few weeks," Patrikios stated via saints.com.au
Hear the latest from Georgia Patrikios and St Kilda CEO Matt Finnis.

— St Kilda FCW (@stkildafcw) November 23, 2021
The dual best and fairest went on to break her silence about her vaccination status and as to why she had chosen to stay away from Linton Street since late October.
"I've been taking some time away from the club to consider my options and dissect my owns feelings about receiving the COVID-19 vaccine," Patrikios continued.
"At this time, I remain unvaccinated, however, I'm committed to learning more, consulting with additional medical professionals and continuing to discuss this with my family before ultimately making a final decision.
"I recognise that my personal timeline does not align with the AFL mandate and as a result I am currently unable to complete my duties at the club."
While Patrikios' views were in direct opposition to the remainder of head coach Nick Dal Santo's roster, the Calder Cannons product claimed that she had the backing of everybody at St Kilda as she sought answers in her own time.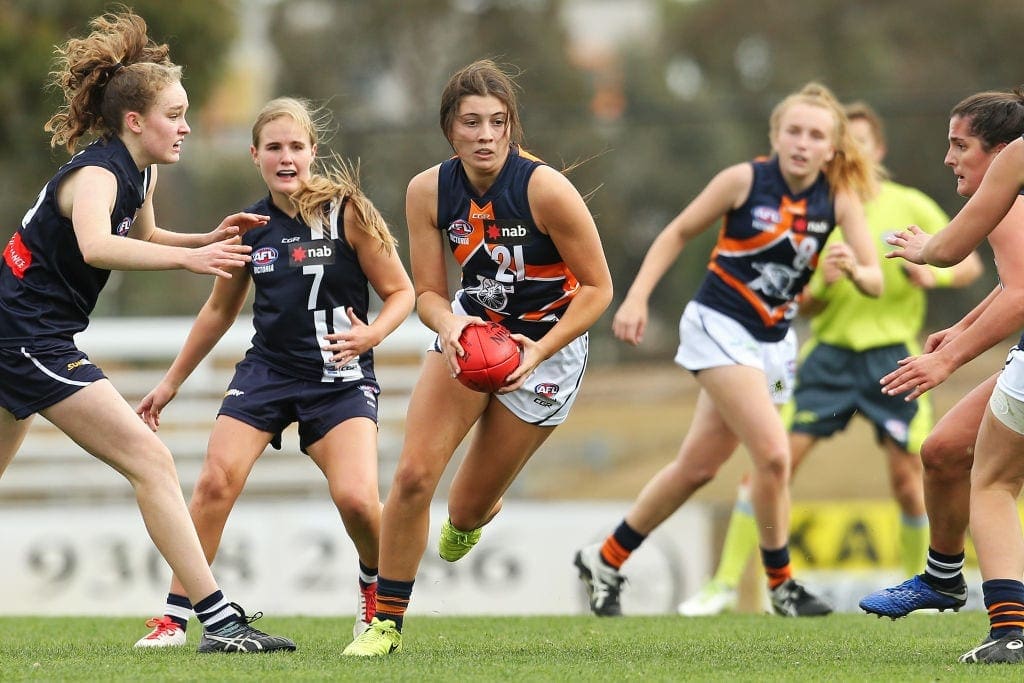 "The Saints could not have been more supportive throughout this period, and I thank them all – from Board members, senior club leaders, my coach Nick Dal Santo to my teammates - for their support and patience," she said.
"While I continue to educate and arm myself with as much information as possible to help me make this decision, I ask for continued privacy."
The current loss of Patrikios compounds the Saints' woes, as they were already set to tackle their third AFLW campaign without fellow young gun Tyanna Smith who ruptured her left ACL last Saturday.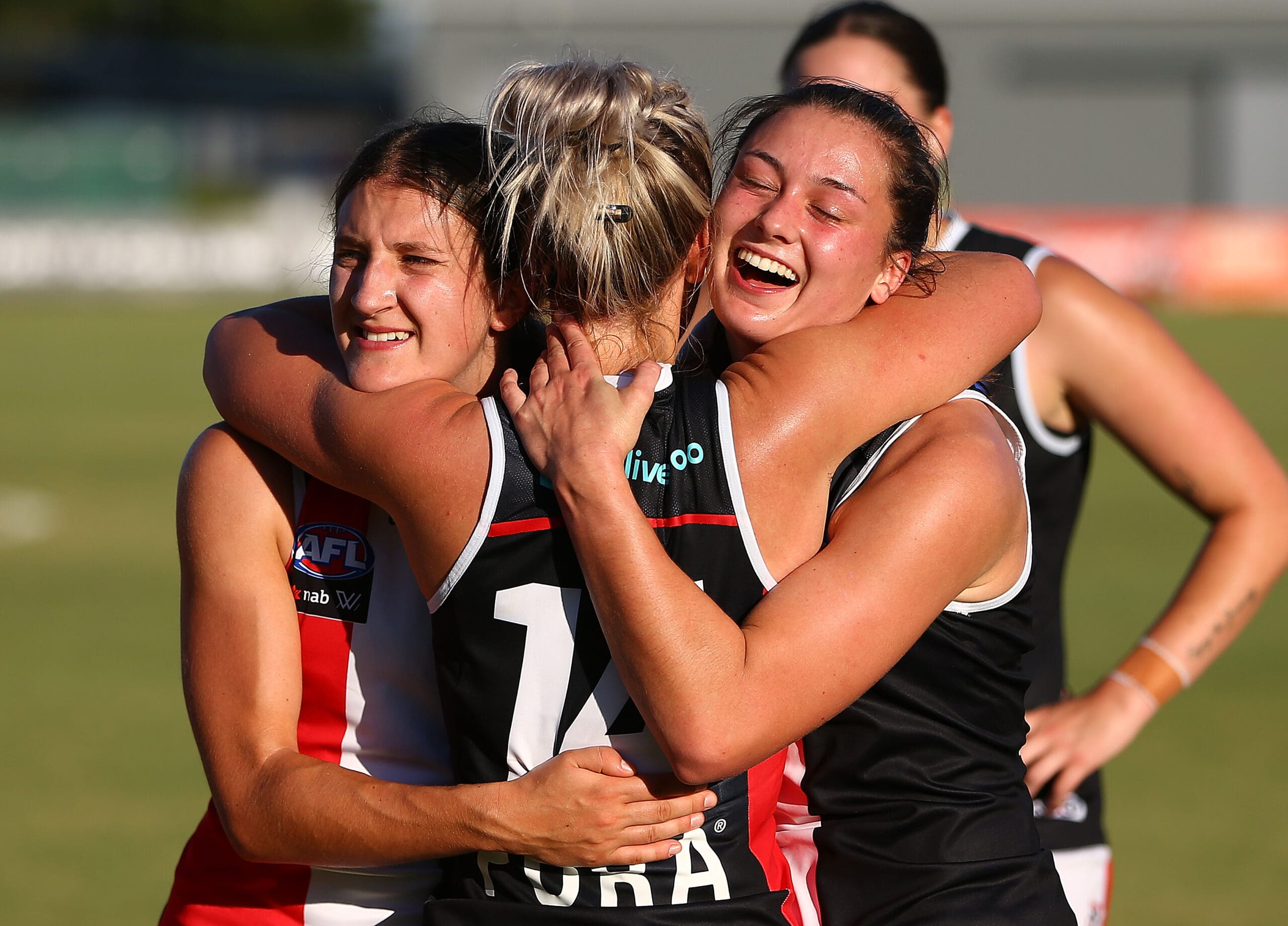 Despite living life behind the eight ball less than two months out from the season's commencement, St Kilda CEO Matt Finnis stated that the club "respect Georgia's right to take her time in making this decision" and that Patrikios had their "support while doing so."
Given the lack of timeline provided by Patrikios, it is not yet known if, or when, the champion midfielder will be shifted onto the Saints' inactive list in an identical move to Adelaide's unvaccinated star, Deni Vernhagen.
Patrikios has proven to the St Kilda's brightest young names across their opening two seasons in the competition.
Still, should this current impasse fail to be overcome, it remains unlikely that she will add a third successive club champion award or a second All Australian place to her mantle this Summer.