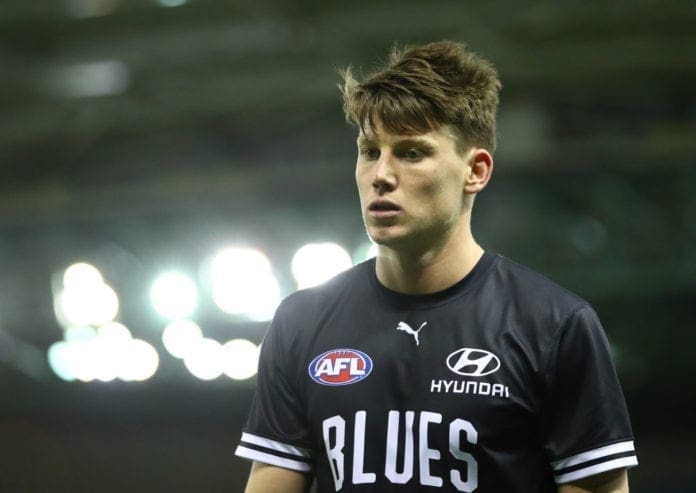 Injured Carlton midfielder Sam Walsh is set to solidify a likely return date as he continues to slowly build his workload following off-season surgery.
The 22-year-old underwent a procedure on his back in December to aid an ailment that has hindered his fitness since August.
The Blues confirmed late last year that the surgery will force Walsh to miss the opening rounds of the 2023 home and away season, with rehab commencing in the new year.
Speaking to media on Thursday, Walsh revealed further assessment of his recovery is still required, with a timeline on a return date still unclear.
"I want to come back the best player I can and wherever that lands, I think at the moment we're going to have to reassess at that month mark," Walsh said.
"...I feel like I'm really tracking in the right direction but there's obviously still a fair bit to go.
"It's just great to be back out there amongst the group at times and feeling like I'm getting something out of my days.
"I haven't looked too far ahead ... every session there's incremental gains involved but we haven't put a timeline on the contact stuff just as yet."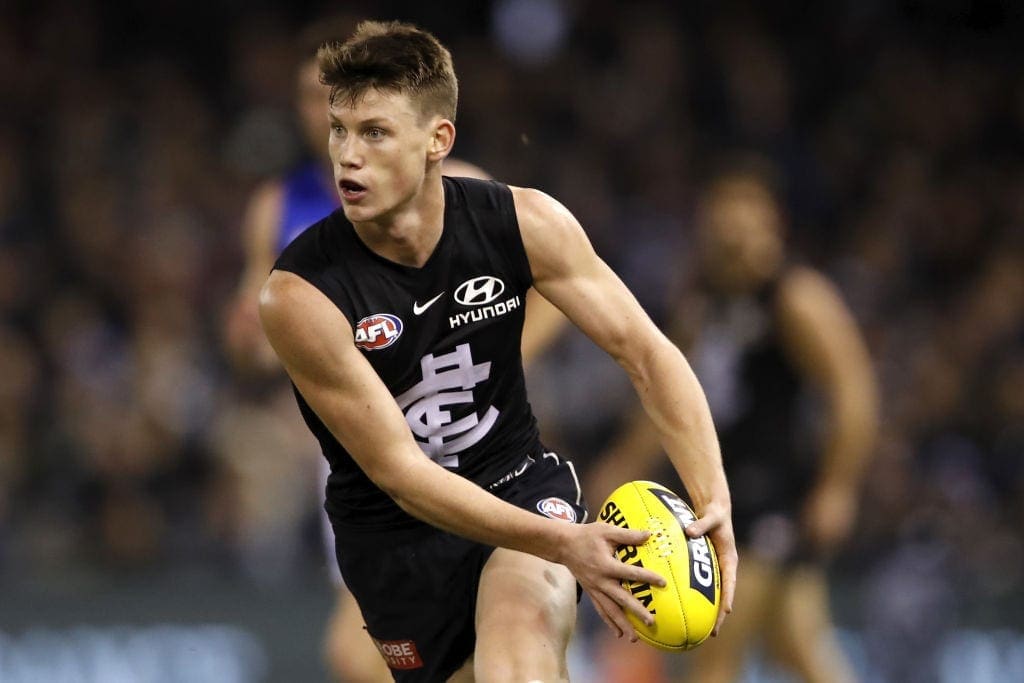 While Michael Voss will have coverage for the absent ball-winner, the Carlton coach is likely needing to move the agents to fill the hole left by injured defender Zac Williams.
The Blues confirmed last week that Williams will miss the entirety of the 2023 after rupturing his ACL in what was another injury blow to the club's pre-season plans.
Veteran defender Sam Docherty is seen as the most suitable option to slot into a half-back role under Voss, however the former captain looms likely to hold a spot in middle after joining the midfield group for pre-season training as a potential replacement for Walsh.
Carlton are set to look toward former Richmond and Gold Coast defender Oleg Markov as a potential Supplemental Selection Period signing ahead of next Wednesday's deadline, while VFL-listed backman Alex Cincotta is also said to be in the mix.
Carlton will open their 2023 season against traditional Round 1 opponents Richmond at the MCG on Thursday, March 16.