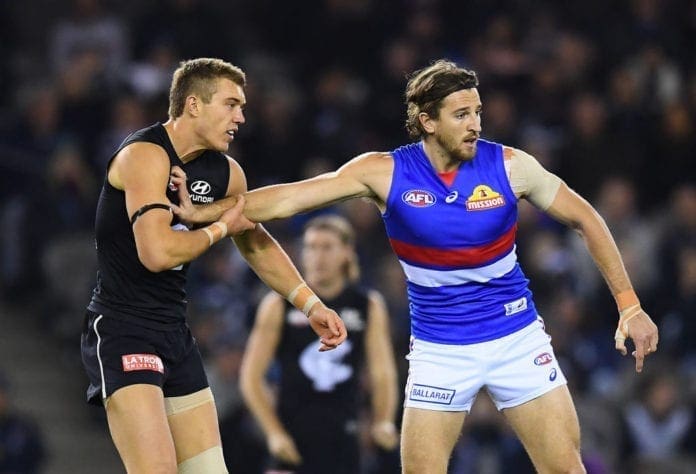 The 2013 draft could shape as the next super draft, littered with current and future stars.
However many of those stars weren't selected as high as you may think. Late steals and hidden gems were the theme of the class of 2013.
Here is Zero Hanger's re-drafted first round of the 2013 AFL national draft:
20. Christian Salem (Gold Coast)
Christian Salem was originally taken with pick 9 in the draft and has found his feet well at the Demons but is yet to make the big step into the league's top class of player.
Salem has played 90 games for Melbourne.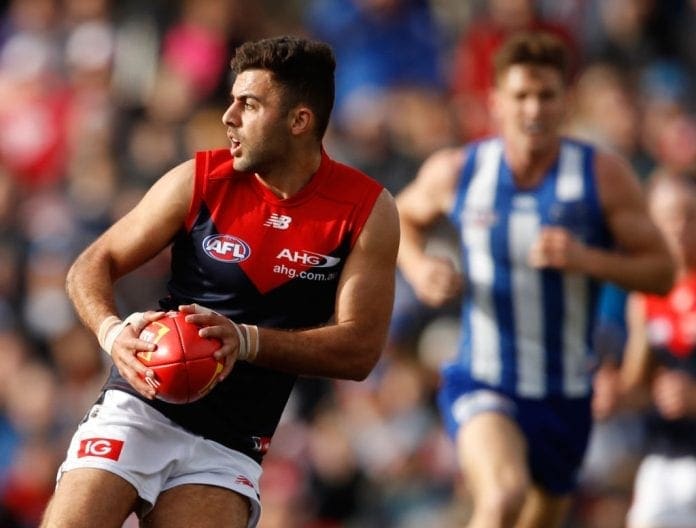 HOBART, AUSTRALIA - JULY 29: Christian Salem of the Demons in action during the 2017 AFL round 19 match between the North Melbourne Kangaroos and the Melbourne Demons at Blundstone Arena on July 29, 2017 in Hobart, Australia. (Photo by Adam Trafford/AFL Media/Getty Images)