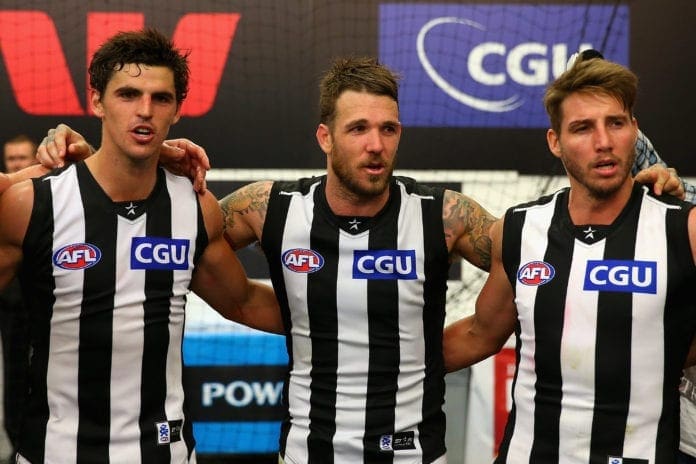 The AFL National Draft is widely seen as the place where teams can rebuild and restock on areas they need to bolster.
From the years 2000-2015, there have been some amazing players who have been drafted. Among these include the likes of Gary Ablett, Luke Hodge, Chris Judd, Buddy Franklin and then more recently Nat Fyfe, Dustin Martin and Paddy Dangerfield.
Whilst there was a correlation between drafting well and building a more successful team, there was no causality between the two since players can be taken through other means such as the rookie draft, pre-season draft and trades.
The ranking system below aims at finding which team recruited best between 2000 and 2015 by taking away as many biases as possible. After crunching the numbers, we have come up with the following.
Ranking System
Games (50-5 points, 100-10, 150-15, 200-20, 250-25, 300-30, 350-35)
Best and Fairest (20)
Top 10 picks (x0.5)
Pick 11-20 (x0.75)
Pick 50+ (x2)
Coleman Medal (40)
All-Australian (30)
All-Australian captain (30)
Brownlow Medal (100 for 1st, 50 for 2nd and 25 for 3rd)
Norm Smith (100)
Premiership Captain (30)
Key
Points - Adding up the totals of each of the players based on the ranking system.
Standardised Points - Dividing the totals by the number of players a team drafted throughout that year.
Note: Gold Coast and GWS' points are standardised by assuming they would draft that well if they were in the league for the full 16 years.
18. Gold Coast - 96 standardised points 
I don't think anyone will be too surprised with the Suns ranking last on our list.
Whilst they have drafted some very good players, such as Tom Lynch, Dion Prestia and Touk Miller amongst a few others, they've simply had far too many busts that were early picks.
This is especially significant considering that they were given several priority picks which were rarely used well.
Their drafting since 2015 seemingly has improved though, which is a positive for all Suns fans.
Best Year - 2014: 21 standardised points
Worst Year - 2012 and 2013: 1 standardised point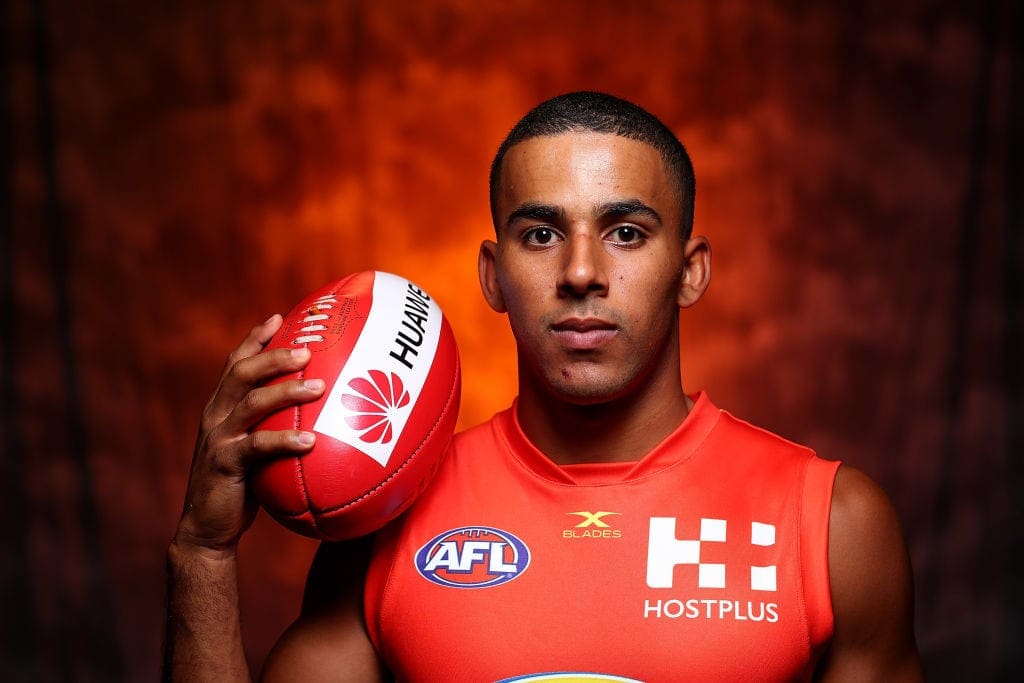 17. North Melbourne - 123 standardised points
Despite the Roos making the finals in nine of the 22 years since 2000, they have had a heap of trouble when it comes to drafting good young talent.
Whilst their draft hand hasn't been as strong as most in the 16-year bracket, our points system takes into account this by taking points off higher picks.
The most notable players they have picked up in the draft include Drew Petrie, Todd Goldstein and Ben Cunnington, who all had great careers for themselves but never really got to superstardom for prolonged periods of their careers.
Best Year - 2006 and 2007: 22 standardised points
Worst Year - 2003 and 2014: 0 standardised points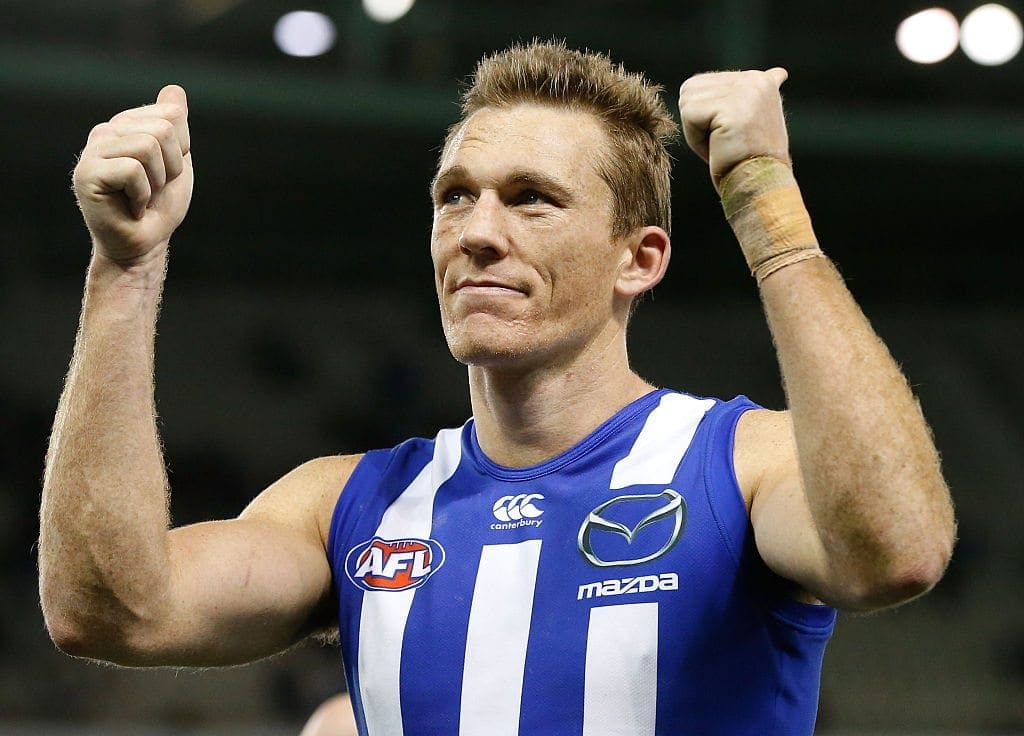 16. Brisbane Lions - 144 standardised points
Due to their focus being on winning premierships, the Lions did not draft well in the early 2000s.
This in turn led to finishing lower down the ladder which eventually led to the Lions gaining better picks.
Their most notable draftees include the likes of All-Australians Daniel Rich and Harris Andrews, however, overall they have had a very poor drafting history.
Corroborating this is the fact that three of their most important players: Lachie Neale, Joe Daniher and Charlie Cameron, all came from other clubs.
Best Year - 2011: 24 standardised points
Worst Year - 2006: 1 standardised point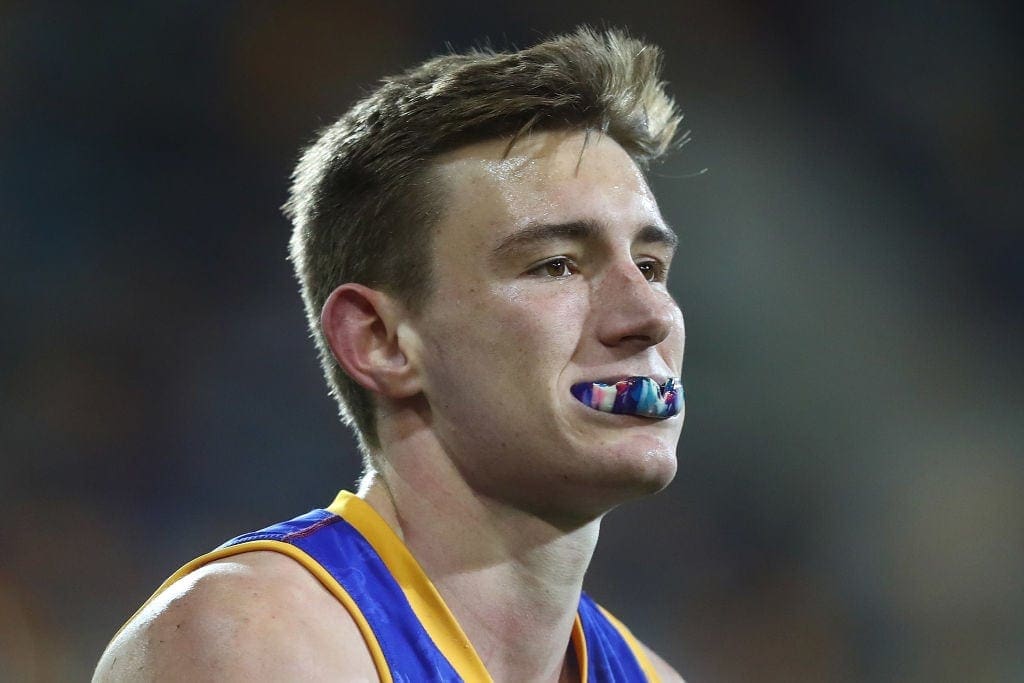 15. Carlton Blues - 145 standardised points
The Blues probably have to be the most inconsistent drafting side out of all the other teams.
For the majority of their picks, the side from Princess Park started very poorly. However, they managed to draft some gems towards the start of the 2010s.
These include the likes of Patrick Cripps, Jacob Weitering, Harry McKay and most importantly superstar Sam Walsh.
Their draft picks in 2015 will be very important going forward, with Weitering, McKay, Charlie Curnow and Jack Silvagni all being picked up in this draft.
Best Year - 2013: 34 standardised points
Worst Year - 2014: 0 standardised points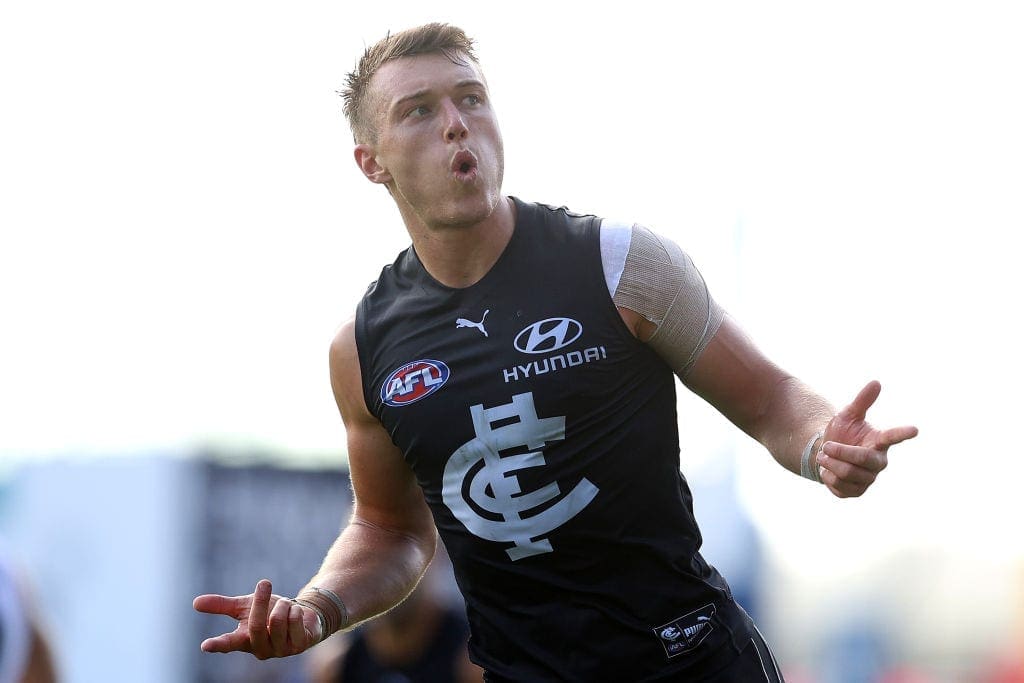 14. Melbourne Demons - 191 standardised points
Although they had an absolutely horrendous time drafting young players in the early 2000s, the Demons are another side who have managed to make a resurgence to the top through drafting well.
Their best year of drafting was in 2009, where they managed to pick up superstar ruckman Max Gawn and ended up being their best draft.
The likes of Christian Petracca, Angus Brayshaw and Clayton Oliver will be ultra-important going forward as the Dees aim to create a dynasty.
Best Year - 2009: 41 standardised points
Worst Year - 2011: 0 standardised points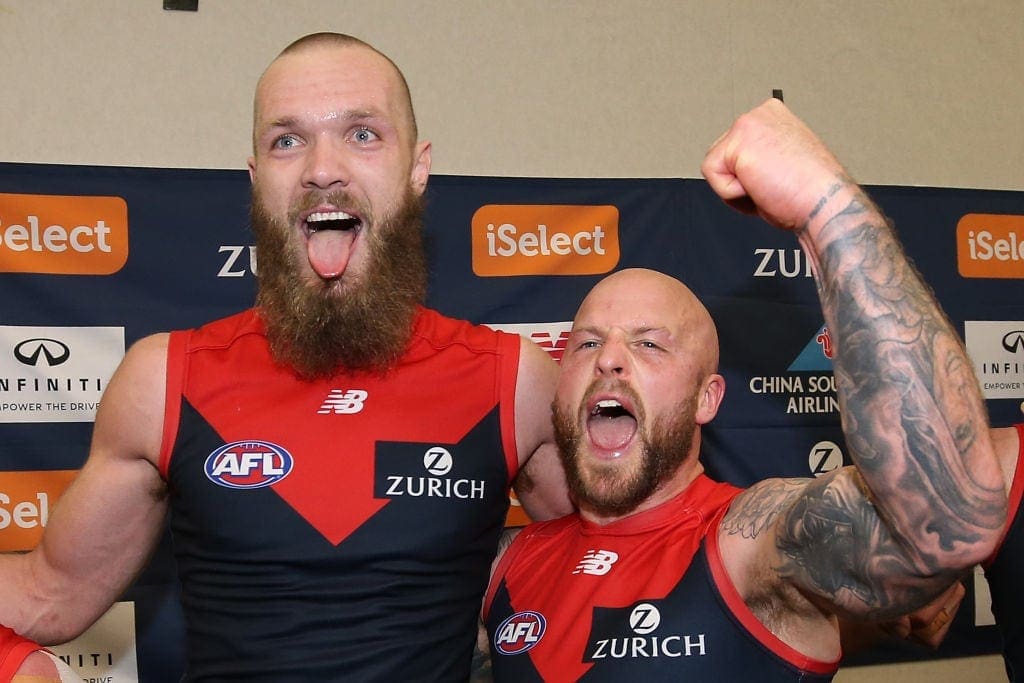 13. Greater Western Sydney - 214 standardised points
Unlike Gold Coast, GWS have managed to use their plethora of high-end talent reasonably well.
Despite having no silverware to show for it, the Giants have drafted elite players such as Josh Kelly, Nick Haynes and Toby Greene.
However, they can't rank any higher since they have had access to many top players, many of which have not fired. For example, Dom Tyson, Matthew Buntine and Liam Summer were all unable to find their feet at AFL level with the Giants.
Best Year - 2014: 24 standardised points
Worst Year - 2015: 5 standardised points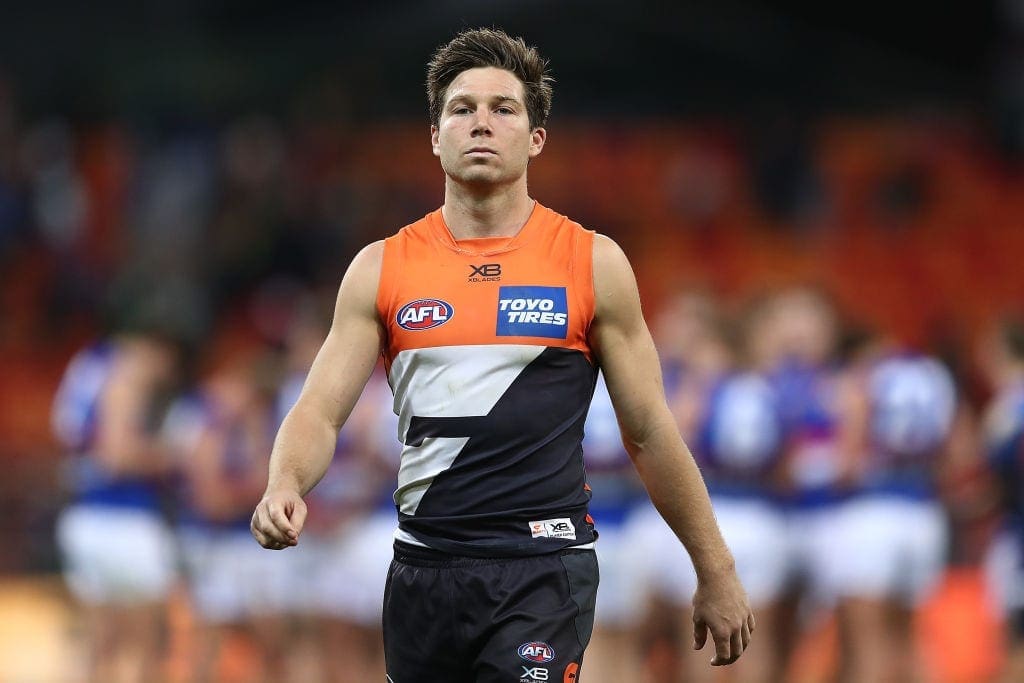 12. Essendon Bombers - 228 standardised points 
The Bombers are a bit of a surprise packet here since they have had a rough time finding any sort of success in recent years.
However, through drafting the likes of Dyson Heppell, and more recently Darcy Parish and Zach Merrett, the Bombers climb up the rankings to 12th.
Gong into the future, the Bombers' ranking is likely to keep on rising as they aim to start winning finals.
Best Year - 2013: 48 standardised points
Worst Year - 2001 and 2014: 3 standardised points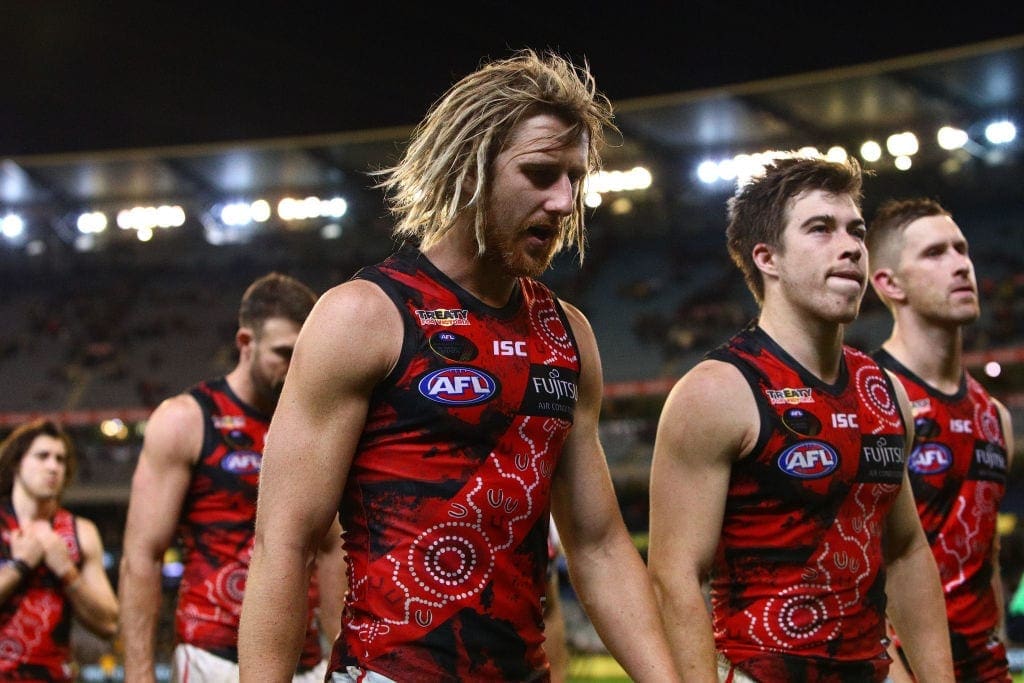 11. Sydney Swans - 230 standardised points 
Despite making four grand finals and winning two of them, the Swans are amazingly just the 11th ranked team.
The most significant cause for this disparity between drafting and team success is that they have managed to trade well as a means of finding talent rather than through drafting. Exemplifying this is that they traded for superstars Josh Kennedy and Buddy Franklin from the Hawks.
Their best year was 2013, which saw them bring ZaK Jones and All-Australian defenders Aliir Aliir and Dane Rampe to the club.
Best Year - 2011: 55 standardised points
Worst Year - 2005: 0 standardised points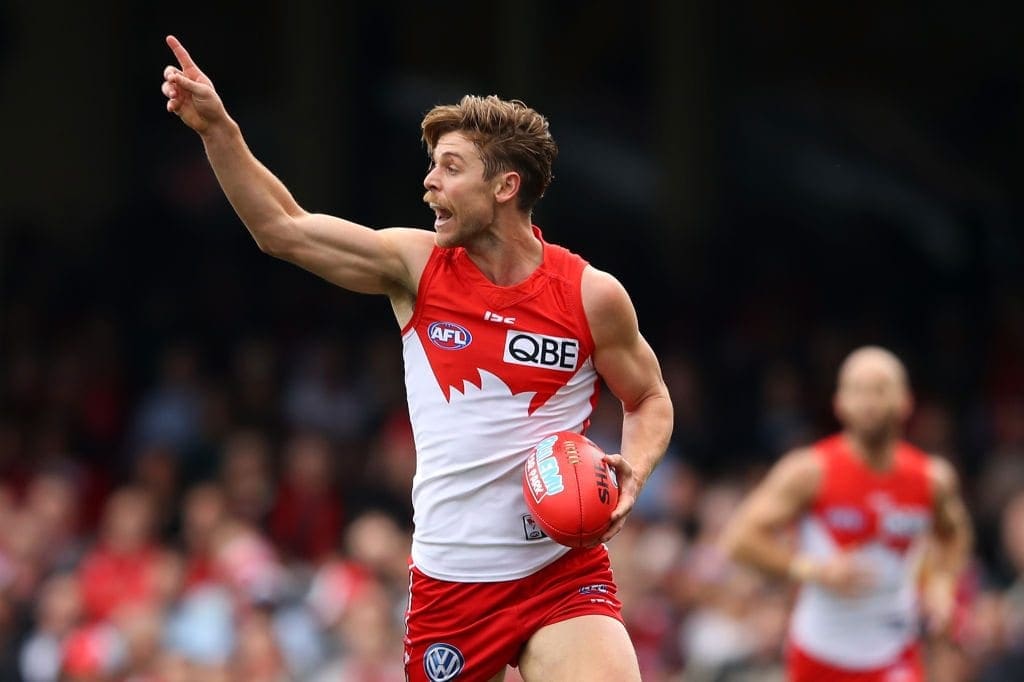 10. Adelaide Crows - 23
The Crows have managed to draft quite well since entering the league, which is demonstrated by their ranking of 10th here.
The West Lakes side's most notable draftees across this time would comprise of Rory Sloane, Daniel Talia and Jake Lever, who were all part of their big premiership tilt in 2017.
Since 2015, the Crows seemingly have not drafted too well, with Thilthorpe appearing to be the main star out of all of their new draftees.
Best Year - 2013: 79 standardised points
Worst Year - 2011: 3 standardised points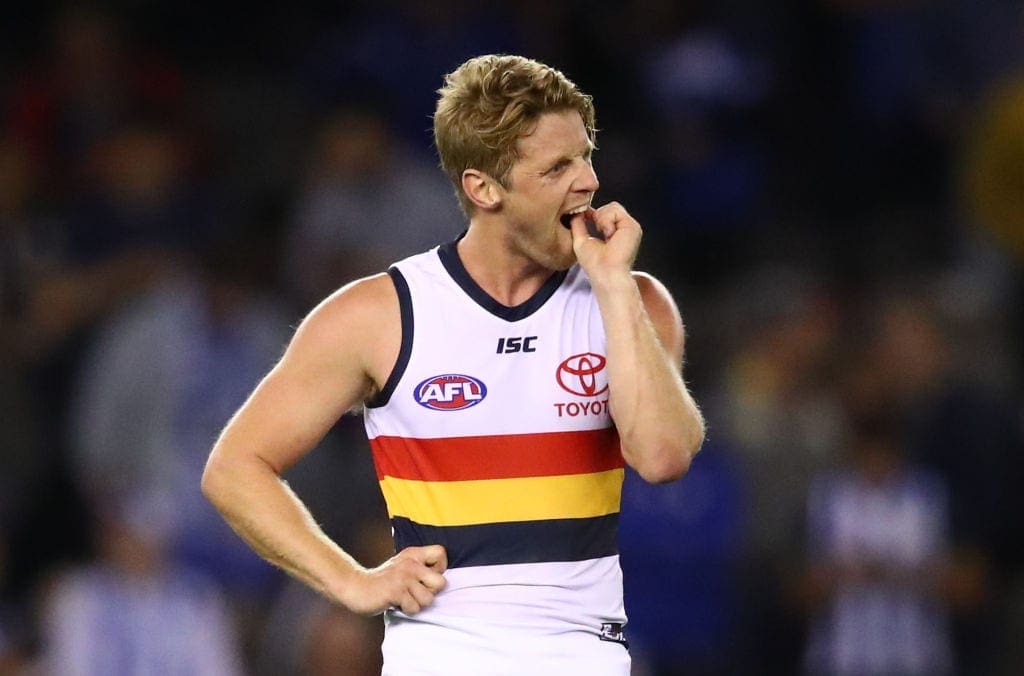 9. Richmond Tigers - 238 standardised points
The Tigers' draft history is unbelievably topsy-turvy. It seems as though they have either drafted a superstar like a Dustin Martin, Trent Cotchin or Jack Riewoldt, or have drafted someone who didn't reach 30 games.
Whilst it probably does appear as though the Tigers are too low since they have won three premierships, their success did not always come from players who were drafted.
For instance, in 2014, the Tigers pulled premiership players Jayden Short, Jason Castagna, Kane Lambert and Ivan Soldo from the rookie draft.
They also traded well to get the likes of Shaun Grigg, Tom Lynch, Dion Prestia, Josh Caddy and Bachar Houli to the club.
Another reason for the Tigers being so low is that they had more draft picks than any other team from 2000-2015, which made their standardised points drop down to ninth.
Best Year - 2007: 79 standardised points
Worst Year - 2005: 0 standardised points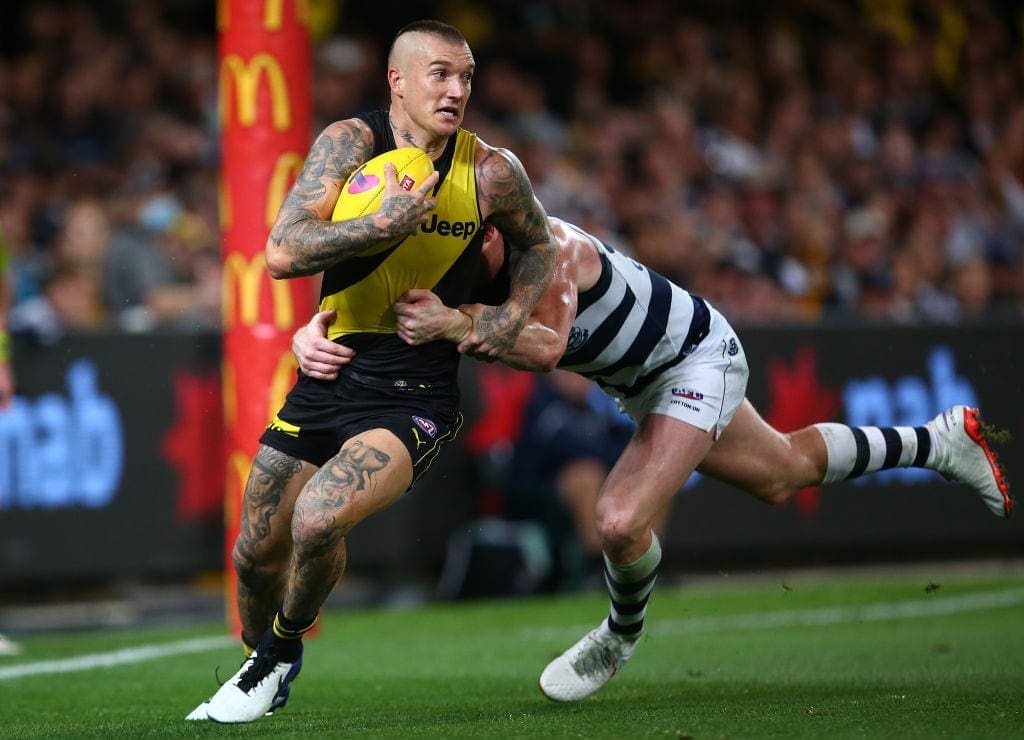 8. St Kilda Saints - 244 standardised points
Opening the top eight are the Saints, who have had standout draft years in 2000, 2001, 2003 and 2007, which were all part of their premiership window from 2009-2010.
Their best player throughout this time would have to be six-time best and fairest winner and five-time All-Australian Nick Riewoldt, who they took with the number one pick in 2000.
More recently, however, the Saints have struggled to group together high-quality draftees to build a good future for the club.
Best Year - 2003: 60 standardised points
Worst Year - 2012: 0 standardised points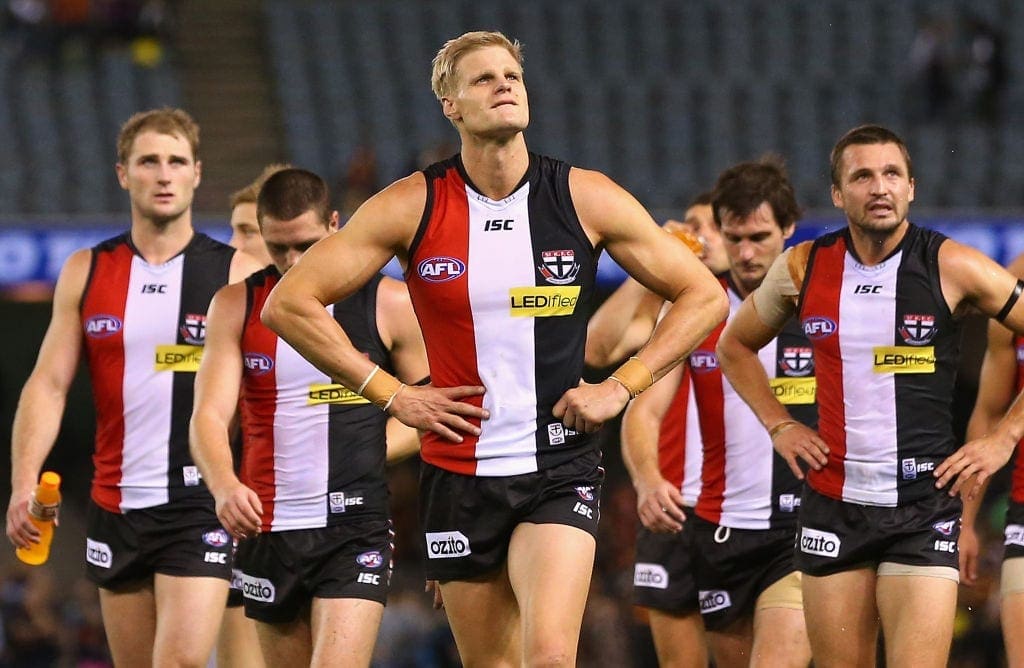 7. Port Adelaide Power - 277 standardised points
Whilst the Power have not had much success with early draft picks (other than Travis Boak), they have been the best team at snagging bargains.
For instance, Robbie Gray, Justin Westhoff, Tom Jonas, Darcy Byrne-Jones and Karl Amon all came after pick 50. This translated to a heap of points.
By far their best year came in 2006 where they accumulated 565 draft points (81 standardised) thanks to Robbie Gray and Justin Westhoff alone.
Best Year - 2006: 81 standardised points
Worst Year - 2004: 0 standardised points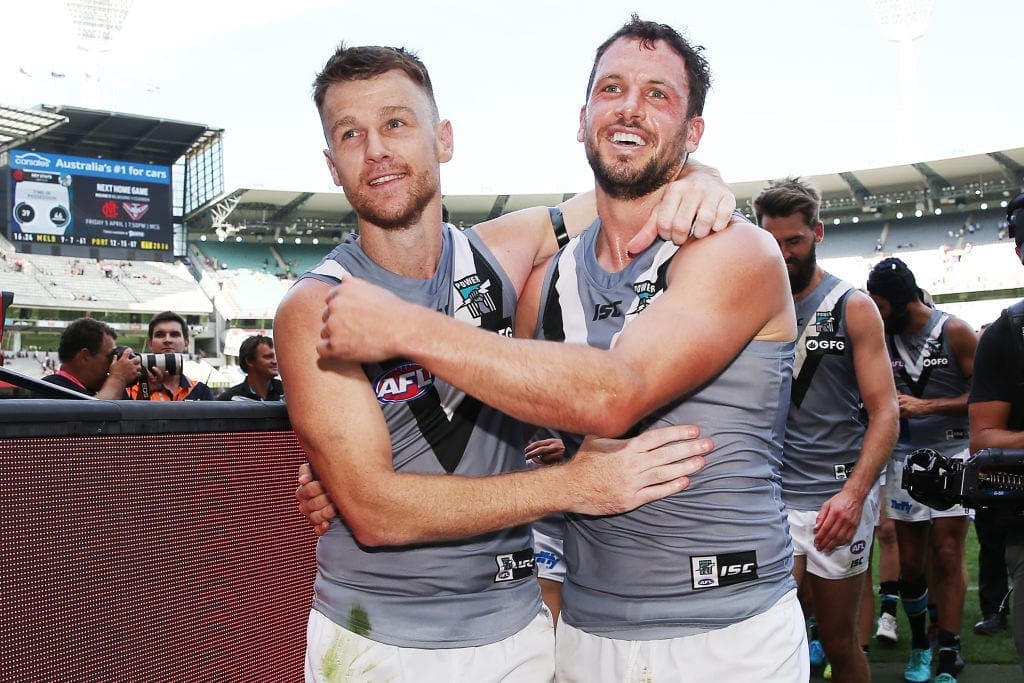 6. Fremantle Dockers - 298 standardised points
The Dockers are the only team this high who have not managed to win any silverware in the last 22 seasons. However, in saying that, the Dockers have still been relatively successful getting close to winning the premiership on a couple of occasions.
Whilst Nat Fyfe is widely seen as their best draftee, Lachie Neale ended up with the most points out of anyone thanks to being outside of the top 50 picks.
All in all, they have been solid at bringing players through the draft, but not so impressive at recruiting players from other clubs.
Their new batch of young talent will be expected to eventually bring the Dockers their elusive premiership sometime soon, with coach Justin Longmuir mentioning that he wants to win one before 2025.
Best Year - 2011: 92 standardised points
Worst Year - 2004 and 2006: 0 standardised points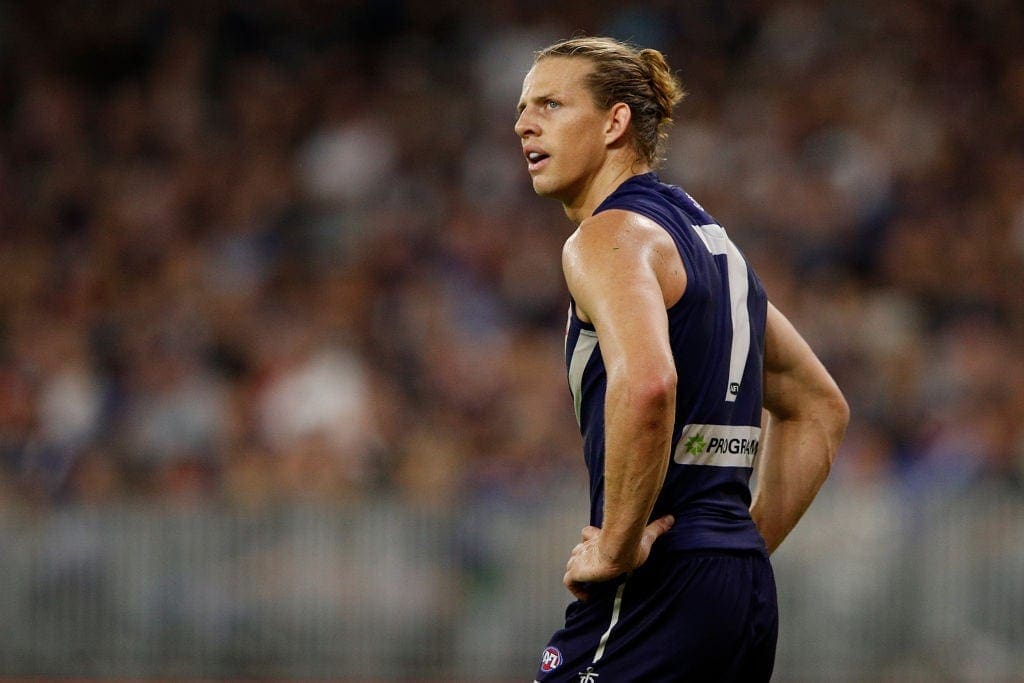 5. Western Bulldogs - 321 standardised points
Whilst the Dogs would not be judged as a top five team in the last century by anyone, the way they have drafted has been nothing short of brilliant.
Their two standout years comprise of 2001 and 2012 where they brought the likes of Jake Stringer, Jack Macrae, Lachie Hunter and Jason Johanissen to the club.
The side from the West have also managed to be the most consistent side, having never dropped below 30 points apart from one occasion (2015), where they amassed a solid 15 points.
Best Year - 2001: 84 standardised points
Worst Year - 2010 and 2015: 4 standardised points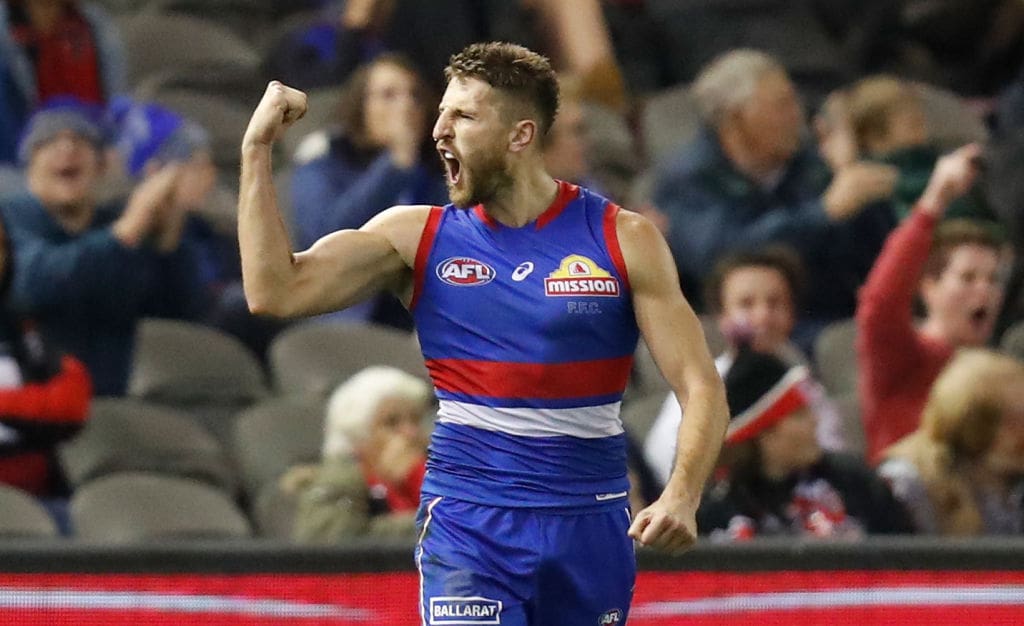 4. West Coast Eagles - 327 standardised points
Whilst the Eagles have always been a very solid drafting team all-round, the amount of high-end talent they have managed to pluck out of the draft is quite extraordinary. None more so than megastar Chris Judd.
Their high score should come of no surprise, especially when taking into account how good they have been for a very long time. Their low number of picks also aids their standardised tally by some margin.
Considering they only had a short handful of picks inside the top 10, the Eagles have managed to do a brilliant job to get the Eagles into premiership contention across a majority of campaigns.
Best Year - 2001: 92 standardised points
Worst Year - 2011: 0 standardised points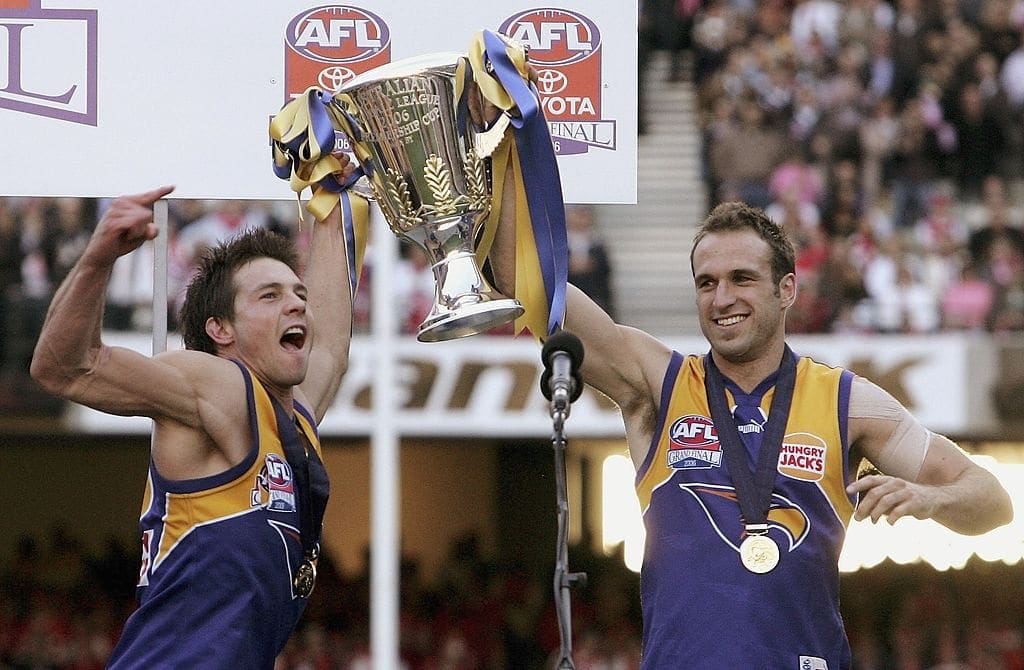 3. Collingwood Magpies - 334 standardised points
Now is when we get to the pointed end.
Whilst the Magpies have been relatively successful with regards to how well they have drafted, the years 2001 and 2005 were the years that really set up their future success.
In these two years, the Pies picked up both Dane Swan and Scott Pendlebury. Swan ended up being the highest-scoring player ever thanks to being both a Brownlow medal and a selectoin outside of the top 50.
What holds back the Magpies from being in the top two is the fact that they had some poor drafting years in 2002 and 2007, where they had scores of 0.
Best Year - 2001: 121 standardised points
Worst Year - 2002 and 2007: 0 standardised points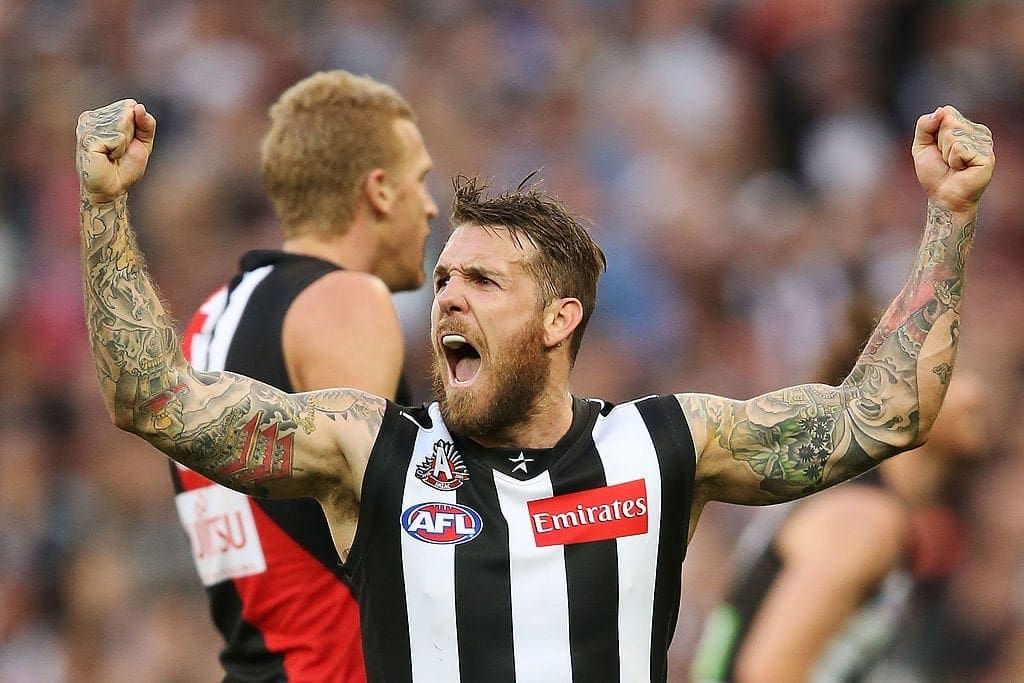 2. Geelong Cats - 339 standardised points
Take away 2001 from Geelong and suddenly they become bottom four in this ladder. Take away 2006 from them as well and Geelong becomes the second worse drafting team. It's absurd how good these two years were for them.
In 2001, Geelong picked up Jimmy Bartel, James Kelly, Steve Johnson and Gary Ablett, and then in 2006 they received Joel Selwood and Tom Hawkins. Astonishingly, none of these players were top five picks.
Considering the Cats have been right amongst the premiership hunt for over a decade now, this ranking is seemingly justified. They constantly seem to find high-end talent who excel.
Best Year - 2001: 130 standardised points
Worst Year - 2012 and 2014: 0 standardised points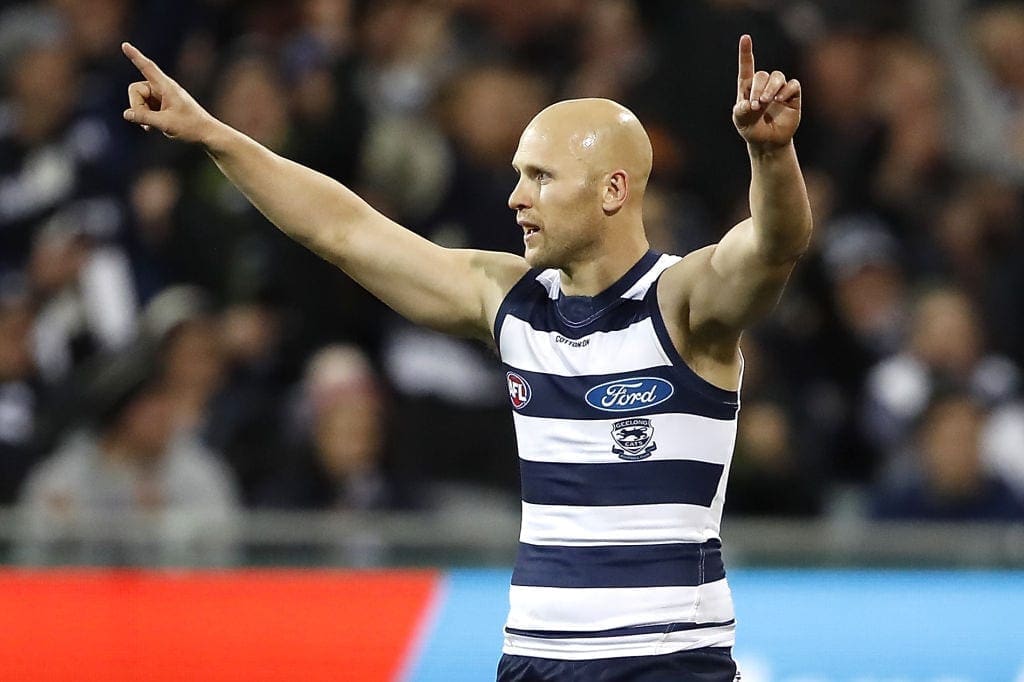 1. Hawthorn Hawks - 357 standardised points
It was always going to be hard to go past the Hawks, who have won four premierships together. Not only this, but they have one of the greatest squads in the history of the game.
The great names of this three-peat side include the likes of Luke Hodge, Sam Mitchell, Jordan Lewis, Jarryd Roughead and Cyril Rioli.
As if that isn't enough talent, they also drafted Josh Kennedy and Buddy Franklin, who they ended up trading to Sydney.
Whilst they didn't manage to grab many bargains late in the draft, besides the likes of Mitchell and Luke Breust, they didn't necessarily need to since their talent on the top end was almost always brilliant.
Best Year - 2001: 82 standardised points
Worst Year - 2002: 0 standardised points